Flexport is a powerful business platform that's transforming the global freight forwarding industry, and investors are looking for an opportunity to dive in. But can you buy Flexport stock right now? Read on to find out.
Can You Buy Flexport Stock?
No, you cannot buy Flexport stock as of now because it is a privately owned firm.
There is a way to invest in this business pre-IPO — but we'll dive into this a little later.
I'll also cover some of the big players in this industry who are already listed on the market.
But before we get into these details, let's first look at Flexport and its business model.
About Flexport
Many of us may not realize it, but global supply chains are largely a black box. It takes several companies to deliver even a single package.
Each works with its own technology, data, systems, and processes, with little interconnectivity between them.
Flexport aims to connect all elements of global trade to a single modern logistics platform.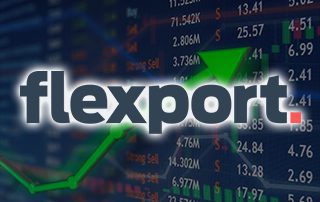 From manufacturers to customs brokers, carriers, global suppliers, import-export traders, and logistics firms, all can access a single platform through Flexport's solution.
The business leverages several cutting-edge technologies to perform this interlinking.
This includes cloud computing for e-commerce, digital advertising, and online payment solutions — all under one umbrella.
According to the firm, customers save nearly 208 hours of work a year compared to traditional freight forwarders.
How Much Is Flexport Worth?
In its latest Series E funding, which happened in Feb'22, Flexport raised $935 million at a valuation of over $8 billion.
The company got a significant boost to its valuation during the global pandemic, which it navigated exceptionally well.
Key Flexport investors, MSD Partners and Andreessen Horowitz, led this round, and strategic partner Shopify was also part of it.
Some others to participate were Founders Fund, DST Global, and SoftBank Vision Fund 1. And Kevin Kwok also joined the Flexport bandwagon for the first time.
Before this, in the Series D round, Flexport's worth was estimated at $2.2 billion.
Keep in mind, however, that in the current economic environment, startups are losing their valuations.
Therefore, the latest figures of Flexport's net worth might be lower since the valuation was made.
Why Is Flexport so Successful?
One of the biggest advantages that Flexport holds is that it is a digital-first company.
This is a huge departure from many competitors who use arcane, complex, and outdated systems for shipping and tracking.
Flexport Co-Chief Executive Officer, Ryan Peterson, highlights that among the major freight forwarders, only a handful do more than $1 billion in revenues, and all were created >25 years ago.
This is because a lot of the logistics industry still works on pen-and-paper, and there is little to no visibility to either the shipper or the receiver.
This lack of information creates a space where inefficiencies creep into shipping processes.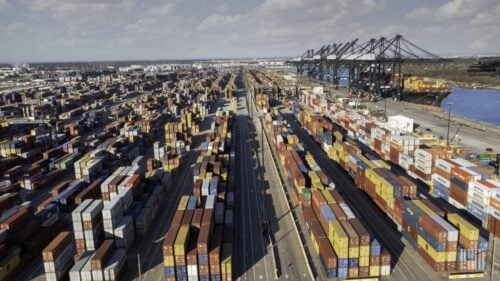 Flexport effectively plugs this lacuna through its technology-first solution.
It also has a strong team that understands disruptive innovation as well as logistics.
Co-chief executive officer Dave Clark has spent 23 years at Amazon, while Sanne Manders, President of Flexport Ocean and Air (formerly chief operating officer), has spent ten years at BCG.
There is one more important reason behind the company's success. Flexport is the first among the disruptors to achieve scale.
Scale is crucial in freight forwarding because otherwise, the business gets squeezed from two sides: customers shy away due to the lack of delivery options, and shippers charge more due to lower volumes.
By showcasing its unique and superior product, the company convinced customers to ship smaller quantities than usual. This helped it grow very rapidly.
The firm now has a big first-mover lead, which creates an entry barrier for others.
Flexport has its product in place, and building an equal scale will take a mammoth effort from a new entrant.
How to Invest in Flexport?
Flexport is currently not listed on the stock markets. However, there is a way to invest in the firm indirectly — through a venture capital fund.
The ARK Venture fund currently holds Flexport as part of its portfolio. It is focused on including some of the most disruptive businesses in the world in its fold.
This comprises big names like Tesla, Twitter, Discord, Nvidia, CoinBase, and Epic Games.
By buying the fund, you can get in on the action at Flexport at this early stage, when it is not publicly traded.
The minimum investment required right now is $500, with a 5-10 year horizon. Its portfolio will eventually include 30% public and 70% private companies.
What Is the Flexport Stock Symbol?
Flexport is currently not listed on the stock market. Hence, it does not have a stock symbol.
We can, however, speculate on some of the possibilities in the future:
FLXP

FXPO

FLPO
A word of caution: tickers often end up having nothing to do with the name of the business, so there is no telling what it will finally be.
Unless Flexport files an S-1 with the SEC to reserve a ticker symbol for itself, we cannot be sure.
Even then, the symbol will only be reserved for twenty-four months. And if there is no IPO at that time, it gets relinquished.
Flexport Stock Price
Flexport shares are not publicly listed so it does not have a stock price. Until an initial public offering is filed, there is no way to tell what price it will have.
However, some of its major competitors are trading in the range of $35 to $210 per share. Therefore, it is possible that Flexport might list in a similar price band.
Please keep in mind that listed prices depend on many factors.
This is only a guesstimate. We cannot know for sure what the ticker might be.
Flexport Competitors
Here are a few of Flexport's publicly listed competitors in the logistics infrastructure space.
While all of them aren't direct competitors, they are in the same industry.
So they might appeal to those interested in logistics infrastructure.
United Parcel Service, Inc. (NYSE: UPS)
For over a century, United Parcel Service (or simply UPS) has been delivering couriers to businesses and individuals alike across the world.
Today, UPS is a Fortune 500 company.
Even though it primarily operates in the ground shipping space, it also has a strong retail chain (UPS store) and air shipping presence.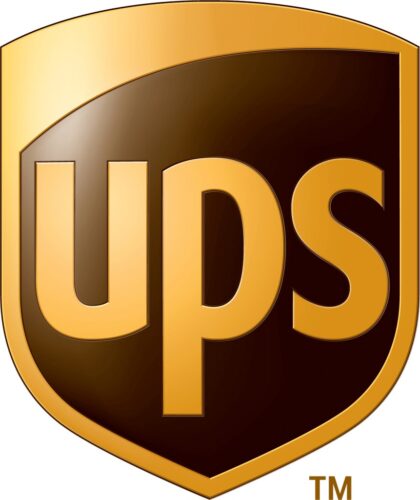 The firm has a broad-based portfolio of global freight forwarding services. As such, it's one of the biggest competitors of Flexport in this space.
Moreover, it has immense scale, which it can use to its advantage.
It is the largest logistics company by revenue. It had revenues of $97.3 billion in 2021, a growth of more than 15% over its previous year's number ($84.6 billion).
The firm's returns to shareowners grew by a solid $6.2 billion last year.
The current fiscal has also seen strong positive growth for UPS, with the most recent 3Q 2022 operating profit growth (y-o-y) at 7.5%.
XPO (NYSE: XPO)
XPO is one of the biggest suppliers of less-than-truckload freight transportation. It has a vast service network spread across North America, covering 99% of US zip codes.
The business has a proprietary technology solution for the LTL space, which helps it to deliver damage-free and on-time freight.
It is also known for superb customer service.
XPO is focused only on the LTL freight space. So it is not a direct competitor. However, its technology-first platform certainly makes it a strong challenger for Flexport.
The firm has been delivering consistent results to its shareholders.
In 2021, revenues grew from $10.2 billion to $12.8 billion, a growth of over 25%, while EBITDA (a non-GAAP measure) grew from $0.85 billion to $1.24 billion.
Current year performance has been equally impressive for stockholders. In its latest 3Q 2022 results, the diluted earnings per share from continuing operations grew by 54%.
Union Pacific (UNP)
Union Pacific is one of North America's biggest railroad franchises.
It has an extensive network that covers the western two-thirds of the US, spread over 23 states.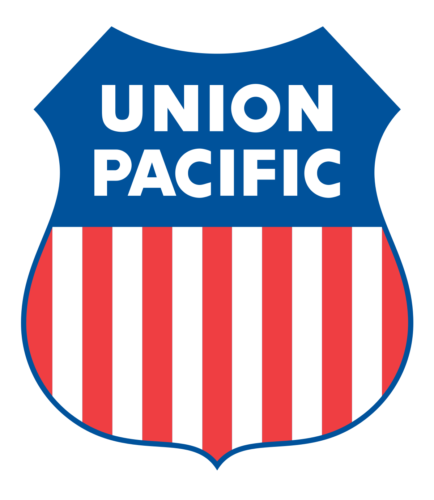 The railroad firm connects most of America's largest population centers, links it with Canada, and is the only one that serves all six major Mexican gateways.
In its 2021 financial year closing report, UNP reported a net earning of $9.95 per diluted share, an almost 21% growth over its 2020 closing of $8.19 per diluted share.
Is Flexport Going to IPO?
In the recent CNBC's Disruptor 50 summit, Ryan Peterson mentioned that, eventually, Flexport could go public, but not as of now.
However, he also clarified that with its recently concluded Series E round of funding, the business stands well capitalized.
He also said the firm had a lot to prove before going public.
Ryan is confident that he is not the one to lead the firm toward this goal. The new Co chief executive officer, Dave Clark, will probably be doing it somewhere down the line.
From its top management indications, it is clear that the Flexport IPO date is likely going to be a bit further down the line and not anywhere in the near future.
Should I Invest if There's an IPO
Flexport is a disruptor that has the potential to shake the freight forwarding business.
Looking at its current revenue growth, valuation, and future potential, it might be a good option to get into this company's IPO.
However, before entering any industry, potential investors should also understand the risks of the business.
Flexport operates in a highly regulated environment, where compliances increase with scale.
Currently, it deals with 43 trade regulators in the US and 20 more worldwide. This number is bound to grow as the business spreads its wings.
Moreover, the company is also dependent on vendors for most of its services.
It has already had a lawsuit with one of its vendors, Western Global Airlines (WGA), for failing commitments.
It just goes to show that poor service from business partners can negatively affect a company's capabilities.
Despite all this, there are strong favorable winds for the freight forwarding industry, and this firm has positioned itself to grow significantly in the coming years.
Final Thoughts
Flexport is currently a privately held company, and its management is not indicating an IPO anytime soon.
So for now, it's not possible to buy Flexport stock right now, and unlikely even in the near future.
However, there is a way to invest in its growth story by getting into the ARK Venture fund.
The firm has been able to disrupt a huge industry with its technology-first solution, and it might be a good idea to get into this field before Flexport goes public.
Keep in mind, though, that the business is not without risk.
You should understand that the freight forwarding business is heavily dependent on its vendors.
Moreover, this sector is highly regulated and carries a major compliance risk.
Flexport IPO FAQs
Is Flexport a Private Company?
Yes, Flexport is currently a privately held company. It is backed by MSD Partners and Andreessen Horowitz and has Shopify as a strategic partner. As per statements from its senior management, it does not seem likely that this company will come out with an initial public offering in the near future.
How to Invest in Pre-IPOs
The best way to get into pre-IPO stocks is to seek out a firm that already has access to them. Several brokerage firms deal with such listings. Check with your broker if they have access to these kinds of shares, or else reach out to venture capitalists who might have them.