The year 2022 has been slow for the IPO market. Some big private companies that went public did not show growth, and many IPOs got canceled. But what does the next year hold for IPO investors, and what are the biggest upcoming IPOs in the US for 2023? We explore this more below.
About IPOs
An initial public offering occurs when a private company sells its shares to the public through a stock exchange for the first time.
In this process, the firm's ownership structure changes, and it moves from private to publicly owned and traded.
This is why an IPO is sometimes referred to as "going public."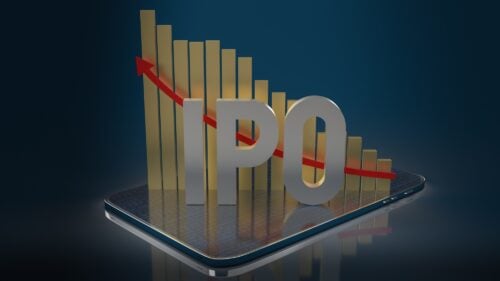 IPOs are much-awaited events because, at times, it has been noticed that the initial offering rises very quickly and helps investors receive immediate high returns.
However, this is not a sure thing, and those looking to profit from an IPO should approach them with caution and after due analysis.
The year 2022 was slow for IPOs in the US. The total number of IPOs dropped by nearly 82%, and several big-ticket ones were shelved or postponed.
However, traders are now looking forward to the tide changing in 2023. Below are a few IPOs to watch out for in the coming year.
Related: How to Buy Pre-IPO Stock: Here's What You Need to Know
Databricks
Founded in 2013, Databricks is a software startup that created a unique solution for cloud-based data analytics.
It pioneered in data lakes, an architecture that builds giant "lakes" of data and combines them with data warehouse-like organized structures.
This allows users to do their number crunching on the cloud without configuring third-party software like AWS to work locally.
Nearly 40% of Fortune 500 companies are currently using Databricks solutions.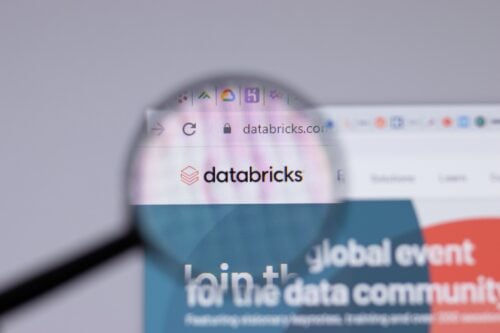 The firm has been hinting at IPOs for quite a while now, and despite the bear market, it hasn't dropped its internal valuation as much as other peers.
In its last funding round, Databricks was valued at $38 bn. Reportedly it has slashed the number internally to about $31 bn, but this is still a far cry from other tech startups.
In February, CEO Ali Ghodsi mentioned that Databricks would not delay its IPO despite the prevailing skepticism toward the software industry.
Though it did not happen in 2022, Databricks could finally go for an IPO in 2023.
Like most tech companies, Databricks is likely to list on the NASDAQ, but it might also do so on the New York Stock Exchange, depending on who it takes on for IPO advisory.
Reddit
Reddit was founded in 2005 by Steve Huffman and Alexis Ohanian, and in the last two decades, it has become the internet's bulletin board.
It is a place for discussions, information, and knowledge sharing and has some of the most vibrant online communities.
More than 400 mn active users and 100,000 communities are on this social media platform.
The power of Reddit came to the forefront during the Gamestop saga of 2021. Gamestop was an ordinary stock that most Wall Street experts expected to fall.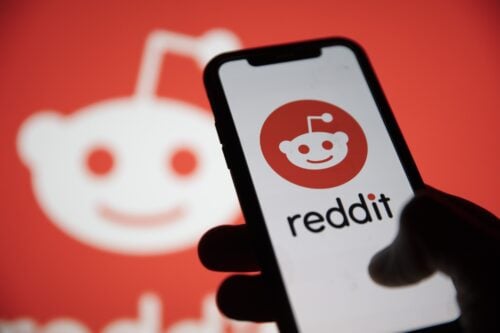 Members of a wall street-focused forum on this site pushed the Gamestop stock so high that hedge fund managers and stockbrokers who had bet against it had to reverse their stance!
Over the years, Reddit has raised funding ten times, worth nearly $1.3bn.
It was rumored to offer its IPO in 2021, with an initial valuation of about $15 bn. The company announced that it was gearing up to file for a public offer with the SEC.
However, Reddit delayed its IPO after market sentiment forced it to reconsider.
Speculation is rife that the postponed IPO will happen in 2023, especially if other big-ticket tech stocks start to list and the headwinds start to recede.
Stripe IPO
Stripe is one of the largest online payment processing companies in the world. It was founded by John and Patrick Collison, brothers who head the business even today.
Since 2010, it has raised venture capital funding ten times to $2.2 bn.
In 2021, it had revenues of about $12 bn (70% growth y-o-y). The valuation was estimated at $95 billion in its latest Series H funding.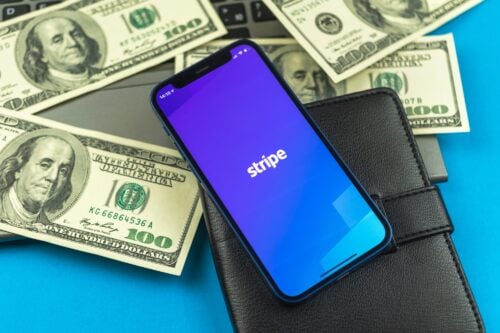 Since the global online transaction is steadily increasing, Stripe's revenues look to continue growing significantly.
A Reuters report in 2021 speculated that the Stripe IPO was finally happening, but ever since, the prevailing bear market has deterred it from following through.
In a recent interview, John shared that the brothers were quite happy with the firm continuing to be private. Despite this, other shareholders would likely want to unlock the value if the markets start to come back.
If it finally happens, Stripe certainly has the potential to be one of the biggest upcoming IPO in the US that 2023 has to offer.
Versa Networks
Versa is the leading software company in the Secure Access Service Edge (SASE) field, a networking and security-related niche.
Gartner recently reported that the SASE market is poised to reach $15 bn by 2025, with a compound annual growth rate of 36%.
It evaluated vendors in the space and declared that Versa has the most SASE components among the competition. Clearly, Versa is leading the pack in this space.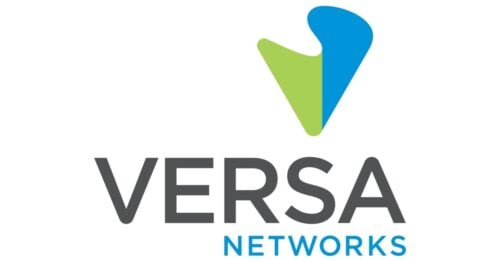 In October 2022, the firm had a pre-IPO round of funding, where it raised $120 mn. This is after another successful Series D funding round in 2021 worth $84 mn.
Its CEO, Kelly Ahuja, has indicated that the money will help bolster sales efforts and also in making a move toward an IPO.
Given the strong growth prospects and clear indication from its top management, Versa is one of the strongest candidates for an IPO in 2023.
Instacart
Instacart is one of the US's most extensive online food and grocery delivery services.
The company partners with several restaurants, big box chains, and grocery stores to deliver products directly to consumers' homes.
While the grocery delivery giant was growing steadily for the last ten years, the pandemic added wings to its story.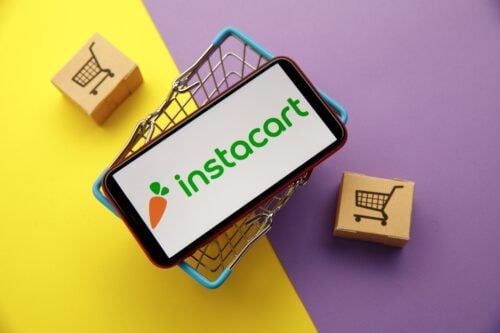 As per estimates, its revenue grew three times in just one year during Covid-19.
In May 2022, the company filed a draft registration statement with the Securities and Exchange Commission in preparation for an initial public offering.
However, the company delayed its IPO plans after this because the market was not conducive. It is reportedly waiting for a better time to enter the market.
With over 10mn active users and a profitable business model, Instacart is a big tech startup among the most anticipated upcoming IPOs for 2023.
ezCater
ezCater is led by Stefania Mallet, a successful tech founder, and entrepreneur who had previously taken InSite Marketing Technology public.
In 2007, she teamed up with Brisco Rodgers, another successful technopreneur, to create a startup focused on offering a single solution for private corporate catering.
They wanted to create a one-stop shop that could manage everything around catering – ordering, payments, finances, and more.
Over the years, ezCater built a large network of restaurants (over 100,000) and today counts 93% of Fortune 500 companies as its clientele.
Then came 2020 and the pandemic; its revenues tanked nearly 85% in a week.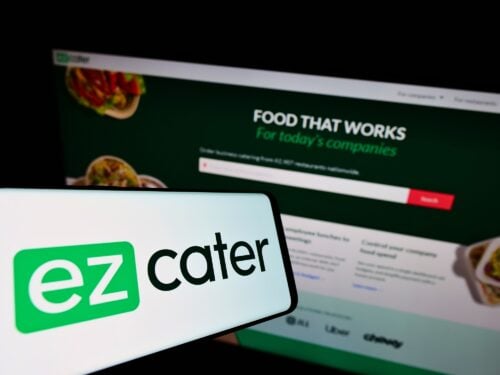 While the pandemic hit the catering business hard, the company is rebounding in the current fiscal.
In an interview with Axios Boston, Mallet mentioned that bookings had grown 91% year to date compared to 2021.
She also clarified that the firm is still looking at a 2023 IPO if the market does not tank completely.
In 2021, the business had picked up $100 million in funding at a valuation of $1.6 bn.
While it has likely gone down due to the last two years' events, ezCater will still be one of the big IPOs to watch out for in 2023.
Flexport
Tech companies have been having a tough time in 2022, but Flexport is a clear exception.
The logistics and supply chain services startup is currently on the lookout to nearly double its team of engineers.
Flexport helps simplify logistics by creating a network of shipping entities, sophisticated route planning and tracking, and paperwork automation.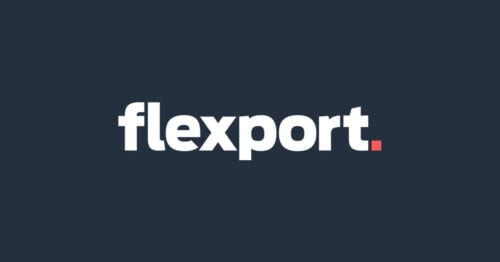 In its last Series E round of funding, Flexport raised $935 mn at a valuation of $8 bn. Moreover, the company reported revenues of $3 bn in 2021 and is on track to cross $5 bn in 2022.
As per a recent interview, Flexport's CEO, Ryan Peterson, indicated that he has been facing internal pressure to go public, though he is resisting it for the time being.
However, many speculate that the company might finally bite the bullet in 2023 and come out with an offering.
While it has currently not shown indications to do so, Flexport will be one of the biggest initial public offerings if it happens in 2023.
A Slow Year for IPOs?
The year 2022 has been slow for IPOs for various reasons – rising inflation, growing interest rates, and the Ukraine war pushing up energy prices.
In all, 2021 saw 980 IPOs in the US market, but up to 5th Dec'22, there have been only 173 IPOs.
A host of big-ticket ones got slashed or postponed because companies felt the prevailing market volatility was not amenable to going public.
One primary reason is inflation started to rise, and the Fed decided to clamp down on it by raising interest rates.
The past decade saw historical interest rates low in the aftermath of the 2008 financial crisis and the consequent quantitative easing programs.
Many startup companies looking to IPO recently had grown up in this regime, and their business models had based profitability on it.
However, once inflation and interest rates rose and the overall slow growth in jobs, consumer spending took a hit.
Firms in the fintech sector, such as Klarna, were especially impacted by this. It had to take a massive valuation cut of more than 85% in its recent round of funding.
Given that the prevailing headwinds continue to blow as we head into 2023, it might just be another slow year for IPOs, at least in the first half.
With the slack in investor demand, many firms may continue to feel that this is not the right time to enter the stock market.
How to Invest in Pre-IPO Companies
Buying Pre IPO stocks is usually difficult. There are very few places where investors can get access to these shares. The only options are:
Being part of venture capital firms or angel investors who invest in these firms.

Talking to IPO underwriters who allow select investors to get these stocks.

In some cases, employees might have received stock options that they are allowed to sell before the company goes public, with caveats.
Getting into any of these possible routes is hard for most regular traders. However, there are three ways in which they can still try their luck:
Specialized brokers
Financial advisors and brokers often have access to securities trading before the IPO. Getting in touch with them makes it possible to get the stocks you are aiming for.
Direct Investment
Though not easy, it is possible to get Pre IPO shares directly from firms.
This essentially needs the investor to act as a venture capitalist, attend pitches and funding rounds and buy the stock.
However, there might be significant capital investment requirements and other criteria for this process, and the businesses you approach might be very early-stage startups.
Indirect Investing
If buying pre-IPO securities seems too much of a hassle by now, it is possible to get into the action indirectly by simply entering private equity ETFs or shares of publicly held VC firms.
However, this is not the same as investing in a startup. Instead, it gives you access to a diversified portfolio of startups that haven't gone public yet.
Final Thoughts
With the slow IPO market sentiment in the last two years, 2023 could be an interesting year to watch.
The list of upcoming IPOs remains thin, but a few big ones are in the pipeline, especially Instacart and Databricks.
If the markets start to pick up and one of these IPOs goes off successfully, we could see a rebound.
As of now, however, it is quite possible that 2023 might not be a massive year for IPOs. Hence investors need to pick and choose the right ones to get into. Our list can act as a great starting point.