Spatial computing is one of the most transformative pieces of technology ever gracing our planet.
It combines spatial data, augmented reality, and artificial intelligence to blur the line between the physical and digital worlds.
And, many are wondering, what are the best spatial computing stocks to buy now? Well, we've made a list below. 
Best Spatial Computing Stocks (An Exclusive List)
Microsoft (NASDAQ: MSFT)
Spatial computing is concerned with the way in which our digital and physical worlds intersect and how the two can be used to create immersive and interactive experiences. 
So, the first stock on this list is a company at the forefront of the global spatial computing market.
Although Microsoft is commonly known as the world's largest software maker, it's also a big fan of transforming how we interact with technology.
With brilliant products like the Hololens and Hololens 2, Microsoft could singlehandedly alter basic building processes in the construction and engineering industries.
But, Microsoft's innovation doesn't stop at simply manufacturing their proprietary technology.
How so? 
Well, because of Microsoft's sheer size, it can absorb much smaller spatial computing companies while helping them improve their own products with MSFT's seemingly endless resources.
Microsoft's appeal only increases when you consider its strong positions in operating systems, video games, cloud computing, and productivity software.

The company will also increase its stake in the digital advertising business through a partnership with Netflix later this year.
One of the biggest aspects of spatial computing is artificial intelligence. 
AI is a burgeoning industry, and Microsoft appears to be one of the early investors.
The company invested $1bn in the popular AI company, OpenAI, in 2019, but that's not where it stopped. 
Microsoft displayed just how much faith they have in OpenAI by readying another $10bn investment in the company.
According to Grand View Research, the AI market was worth $93.5 billion in 2021 and will see a CAGR of 45% until at least 2030.
Microsoft is one of the most financially sound companies, maintaining a relatively low-risk profile in today's volatile market.
MSFT has a market cap of over $2tn and an average trading volume of 30,651,603. 
With its strong ecosystem and massive brand image, buying MSFT at $271 now could be a safe bet.
Warby Parker (NYSE: WRBY)
The next stock on this list of spatial computing stocks was established a decade ago.
Warby Parker is an American online retailer of prescription eyewear founded in 2010.
The company is based in New York City and has US, Canada, and UK stores.
After going public just two years ago with a $6bn valuation, investors have been torn on whether to buy.
But, Warby Parker has one thing over every other typical eyewear retailer – disruption.
The company created an alternative by dismantling the traditional channels the eyewear industry is used to.
It planned to design glasses in-house and engage with customers directl
y while providing higher-quality and better-looking prescription eyewear at a fraction of the price.
WRBY's customer experience heavily involves spatial computing. 
It uses artificial intelligence and augmented reality to power its Home Try-On program, where customers select frames online to try them on at home for a few days.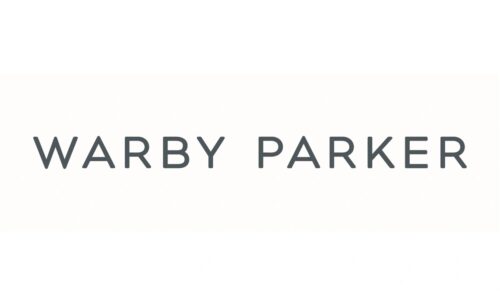 Warby Parker also uses AI algorithms to sweeten its customer journey. 
The company uses these algorithms to nurture client relationships and communicate with customers who visit their website whether or not they buy anything.
WRBY has created an innovative business model with the application of AI coupled with modern marketing techniques. 
The usage of both concepts creates an unrivaled level of personalization.
After experiencing rapid growth during the lockdown, WRBY's shares dropped by 7% just eight months into last year. 
But this doesn't erase the company's incredible long-term appeal. 
According to Statista, the revenue in the eyewear market amounts to $141.50bn in 2023, and the market is expected to grow annually by 4.37% (CAGR 2023-2027).
At a reasonable price of $14.85, you can buy WRBY now and strap in for the future rewards of a small-cap company. 
Warby Parker has a market cap of $1.71bn and an average trading volume of 903,347.
Qualcomm (NASDAQ: QCOM)
Another company with stakes in multiple industries is an American multinational semiconductor and telecommunications equipment company named Qualcomm.
It is looking to become a leader in spatial computing with many recently released extended reality products.
As the world's leading supplier of chipsets for mobile phones, Qualcomm is the largest supplier of baseband processors for 3G and 4G mobile devices.
Qualcomm also designs and manufactures many other products, including cellular base stations, wireless modems, wireless transceivers, and GPS receivers.
It has given investors returns throughout the last few decades because of semiconductor expertise.
Qualcomm has constantly outdone other giants like Apple and Mediatek to maintain a stronghold in the industry. 

With a clear position in first place and a predicted CAGR of 69% for the market through 2028, QCOM is a stock that should be top of mind.
The company's past holds as much excitement as its future. 
Although Qualcomm has made waves in the smartphone markets, it remains focused on the research needed to build futuristic communication chipsets.
QCOM now produces chips for other applications. It has also ventured into the metaverse by producing chips to power Meta Platform's Oculus Quest 2 VR headsets.
Qualcomm's appeals also extend to its financial status. 
Its price-to-earning (P/E) ratio is outstanding for a tech stock at just 12.68. QCOM has a market cap of $147bn and an average trading volume of 7,984,596.
With just $132.34, you can buy QCOM today and enjoy the potential of one of the finest spatial computing stocks.
NVIDIA (NASDAQ: NVDA)
Like the other companies on this list, this tech company wasn't initially established as a force in the spatial computing industry but is getting there slowly.
Nvidia is a technology company that designs graphics processing units (GPUs) for the gaming and professional markets and system-on-a-chip units (SoCs) for the mobile computing and automotive markets.
It is the largest supplier of GPUs in the world and holds the majority of the market share in the gaming and professional graphics markets.
Nvidia's growth in the spatial computing market could be described as unintentional. 
You see, one of the greatest obstacles to spatial computing is the need for capable hardware that can process large amounts of data.
This is exactly what Nvidia's brand is built on. 
The company can offer data centers with Graphic Processing Units to support the heavy demands of Augmented and Virtual reality applications.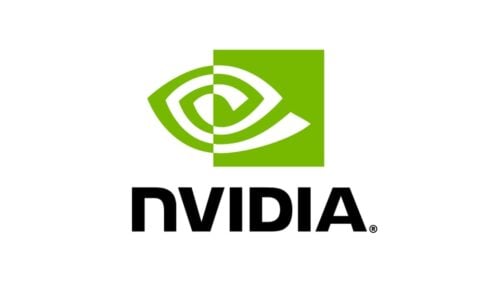 The GPUs can serve as the bridge between users and VR products.
In the first quarter of fiscal 2022, Nvidia's biggest source of income was (which ended on May 1) the segment's $3.75 billion in revenue, representing an enormous increase of 83% over the same period last year.
As a result, Nvidia's data center division currently clocks in at $15 billion in yearly revenue. 
Investors should also be aware that the corporation is only beginning to tap into the enormous revenue potential data centers offer.
The need for data centers has propelled the likes of Alphabet, Amazon, and Oracle to dig deep, but it appears Nvidia seems like the most capable option for spatial computing.
NVDA has very bright long-term prospects, and you can get in at just $229.71. 
The stock has a whopping market cap of $572bn and an average trading volume of 46,630,449.
Syneos Health (NASDAQ: SYNH)
Today, this company is the world's largest independent contract research organization (CRO) and the only fully integrated biopharmaceutical solutions organization.
However, its origins are far different. Syneos Health was formed in 2018 by merging two leading CROs, INC Research and inVentiv Health.
Now, it's a global biopharmaceutical solutions organization providing comprehensive clinical and commercial solutions to the world's leading life sciences companies.
The company's mission is to accelerate customer performance to address some of the world's most complex health challenges. 
It plans to achieve this by removing the need for sole authority regarding patent outcomes and research.
In the last five years, the company's earnings have grown by 13.7%, outpacing the industry's 17.7% growth and the 13.4% growth of the S&P 500.
The company's anticipated profits growth rate of 6.4% for the following year contrasts with the industry's predicted growth rate of 26% and the anticipated increase of 2.9% for the S&P 500.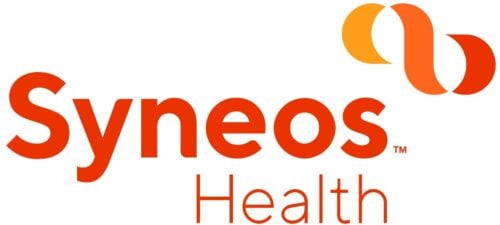 Syneos Health has its work cut out in terms of a strict regulatory environment. 
The biopharmaceutical industry is governed by stringent governmental regulations in domestic and global markets.
But too many factors are working in favor of the SYNH stock. 
The biggest being its long-term potential. 
Syneos Health plans to secure more preferred provider relationships, particularly in clinical monitoring, Pharmacovigilance, and biometrics.
SYNH's stock is one of the more expensive stocks on this list at $35.10. Its market cap and average trading volume are $3.6bn and 1,518,411, respectively.
With a looming backlog growth, a healthy demand, and a pipeline of opportunities, SYNH is one stock you may want to watch closely.
Are Spatial Computing Stocks a Good Investment?
It would not be farfetched to call the global spatial computing market a hotbed for investment opportunities due to the tech's disruptive potential.
Spatial computing uses computers to create and interact with 3D environments, allowing for more realistic experiences.
This technology is used in virtual and augmented reality (VR/AR) applications, 3D printing, gaming, and robotics.
The increasing popularity of spatial computing means that there is a large potential for growth in the industry.
Companies involved in this space are developing innovative products and services that can be deployed across various industries.
And by investing in these companies, you could stand a chance to benefit from the growth of the spatial computing industry.
FAQs
Who Is Making Spatial Computing Glasses?
Many companies are making spatial computing glasses, such as Microsoft and Google.
What Is The Future Of Spatial Computing?
It's hard to predict the future in any regard, much less the future of breakthrough technology. However, the future of spatial computing may revolve around immersive metaverses/virtual worlds that are indistinguishable from the real world.