Semiconductor ETFs are designed to provide investors with broad exposure to the semiconductor sector, which has been a significant driver of the global economy in recent decades, as evidenced by its $555 billion market size. So, what are the best semiconductor ETFs to buy right now? Check out our list below.
Best Semiconductor ETFs
The main selling point of semiconductor ETFs revolves around giving everyone exposure to the semiconductor sector without the whirlwind of volatility that comes with investing in individual semiconductor stocks.
And in that regard, the iShares Semiconductor ETF is objectively one of the best funds you can invest in, especially considering its annualized return of roughly 15% and its 0.90% dividend yield, which is one of the highest among semiconductor ETFs.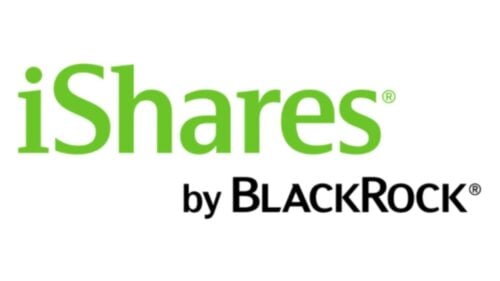 It's managed by the world-renowned asset management company Blackrock, which holds a slew of ETFs across different industries – the majority of which boast attractive track records.
The iShares Semiconductor ETF seeks to track the performance of the PHLX Semiconductor Sector Index, with some of its biggest holdings being Intel Corp, Texas Instruments Inc, and Qualcomm – all of which currently sit at the upper echelons of the fast-growing sector.
SOXX currently possesses a 0.40% expense ratio, making it one of the most cost-effective funds on the market.
Related: The 7 Best Semiconductor Penny Stocks To Buy Now
The SPDR S&P Semiconductor ETF (NYSEARCA: XSD)
With supply chain bottlenecks steadily decreasing the supply of computer chips compared to its ever-increasing demand, the semiconductor industry is expected to maintain a strong stream of growth over the next few years as demand continues to outpace supply.
In other words, judging by the forces of supply and demand surrounding the semiconductor industry right now, this could be a good time to make a foray into the sector.
The XSD ETF represents a great and safe pick for investors who are looking to break into the semiconductor sector without the high fees commonly associated with actively managed funds, as evidenced by its 0.35% expense ratio.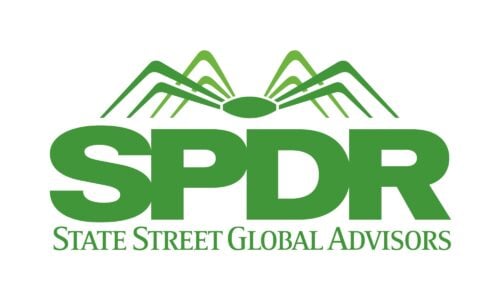 Oddly enough, it also has a dividend yield of 0.35%.
The XSD semiconductor ETF was founded in 2006. Since then, it has been able to generate healthy returns for its investors by tracking the performance of the S&P Semiconductor Select Industry Index.
Among its top holdings, three have managed to produce a 40% return, a 58% return, and a 64% return, all in 2022, which is a testament to the ETF's impressive performance.
Strive US Semiconductor ETF (NYSEARCA: SHOC)
SHOC is arguably the most exciting ETF in the semiconductor space at the moment.
It was launched on October 6, 2022, making it the newest ETF in the industry. Since its inception, it has grown its assets under management to $10 million.
Of course, unlike most ETFs within the semiconductor industry, SHOC's AUM is pretty small. However, considering its start, we could expect it to grow tremendously in the coming years.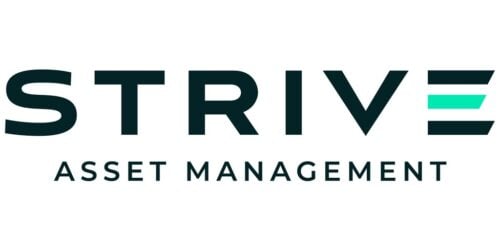 Within its first operational month, SHOC managed to generate 7.14% in total returns for its investors, which is pretty good, especially because it's a new ETF.
It also boasts a 0.40% expense ratio, making it affordable to invest in from a fee standpoint.
It currently tracks a market cap-weighted index composed of the 30 largest semiconductor companies in the US equity market.
The semiconductor market is on an upward trajectory.
According to market research firm Gartner, It's projected to grow by 4% by the end of 2022. Considering the rising demand for semiconductors by chipmakers and other tech companies, the industry could rise even further.
That's why to a large extent, it makes sense to gain some exposure to the semiconductor industry right now, so you can tap into the sector's ridiculous growth potential.
As things stand, ETFs represent the safest way to invest in the semiconductor industry, especially if you're unfamiliar with the sector.
So far on this list, we've detailed a slew of ETFs you can get into, but if you have a large appetite for risk, then it might be worth looking into the SOXL ETF.

The SOXL ETF differs from every other ETF on this list because it utilizes daily futures contracts, options, and swaps to create a 3x leveraged long exposure to the PHLX semiconductor index.
It's worth noting that the ETF has historically outperformed the PHLX index in the long term, primarily due to its leveraged nature.
That means it can multiply the gains it generates from tracking the index by three, opening your brokerage account up to explosive potential profits while maintaining a similar amount of risk.
So if you're comfortable with multiplying your profits and risk by a factor of three, then it could make sense to consider investing in the SOXL ETF.
However, if you're particularly risk-averse, we implore you to stick to the other ETFs on our list.
With an expense ratio of 0.95%, the ProShares Ultra Semiconductors ETF (USD) has what many might consider a relatively high investment cost, especially when compared to other funds within its industry.
Notwithstanding, it's one of the best semiconductor ETFs on the market.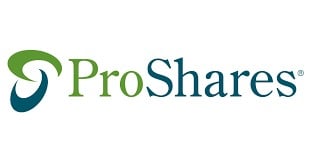 It currently has $153 million worth of assets under management, and it primarily invests those assets in stocks within the Dow Jones US Semiconductor Index.
Its primary aim as an ETF revolves around generating results that outperform the index by a factor of two before calculating fees and expenses.
While its performance has been somewhat unpredictable in recent years, it boasts a 5-year annualized return of 8.92%, with stocks like NVIDIA, Broadcom, and Advanced Micro Devices Inc (AMD) sitting at the helm of its portfolio.
Invesco Dynamic Semiconductors ETF (NYSE: PCQ)
PCQ is a low-expense semiconductor ETF that seeks to track the investment results of the Dynamic Semiconductor Intellidex Index.
The ETF uses a proprietary strategy that evaluates semiconductor companies based on specific technical metrics, including price momentum, earnings momentum, quality, management action, and value.
It's crucial to note that PCQ has $445 million under management. At any given time, it deploys 90% of its AUM into common stocks that comprise the Semiconductor Intellidex Index as part of its investment strategy.
It currently boasts a 5-year annualized return of 21.31%, which is pretty impressive considering many stocks across different sectors, much fewer funds, and a struggle to produce similar returns on an annualized basis.
The First Trust NASDAQ Semiconductor ETF (NASDAQ: FTXL)
The FTXL became one of the market's newest and most promising funds after it launched in October 2019, just before the coronavirus pandemic took the world by storm.
It is managed by a reputable investment advisory firm, First Trust Advisors L.P., based in Illinois. The firm controls $200 billion in assets and provides advisory services for over 3,000 clients.
The First Trust NASDAQ Semiconductor ETF (FTXL) is a non-diversified fund that tracks the performance of the NASDAQ US Semiconductor Index, which is an index that contains 50 of the largest and most liquid semiconductor companies listed on the stock market.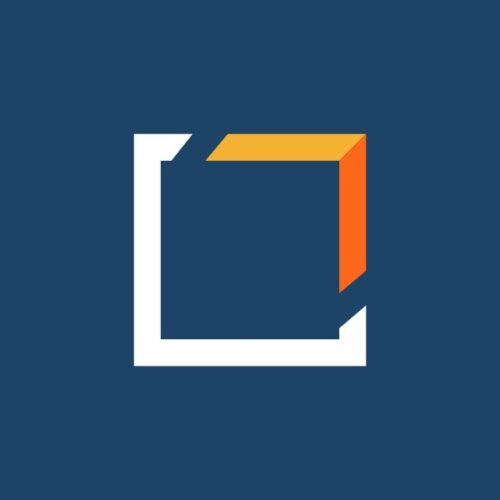 The fund has an attractive expense ratio of 0.60%. It also possesses an average dividend yield of 0.70%, which is pretty decent as far as ETF dividends go.
FTXL's top three holdings include major players like Broadcom Inc, with 8.43% in net assets; Texas Instruments INC, with 8.36% in net assets; and ON Semiconductor Corp, with 8.26% in net assets.
If you're looking for a fund managed by an experienced holding company with a portfolio that spans some of the fastest-growing semiconductor companies in the world, look no further than FTXL.
The VanEck Vectors Semiconductor ETF (NASDAQ: SMH)
A slew of promising semiconductor ETFs have emerged over the past few decades, and perhaps one of the most promising of them is SMH.
The VanEck Vectors Semiconductor ETF (SMH) tracks the performance of the MVIS US Listed Semiconductor 25 Index, and by doing so, it can generate healthy returns for its investors.
SMH is one of the more concentrated ETFs on this list, as its top 10 positions make up over 55% of its total weight.

It's also worth noting that some of its top holdings include some of the most influential companies in the semiconductor industry, such as TSMC, Qualcomm, Nvidia, Texas Instruments, and Applied Instruments.
SMH's management style is also a massive selling point for the fund.
It's a passively managed fund, meaning there's no portfolio manager involved in researching and picking stocks to outperform the stock market. That allows it to maintain a low expense ratio of 0.35%.
Are Semiconductor ETFs a Good Investment?
The semiconductor industry is one of the fastest-growing industries in the world.
It has grown at a compound annual growth rate of close to 9% since 2010 due to the increasing demand for tablets, smartphones, computers, and other electronic devices that require semiconductors.
Because innovation within the tech space is set to continue in the coming years, with the advent of artificial intelligence, 5G networks, and the internet of things, it's fair to say that the demand for semiconductors will keep growing.
As a result, the industry itself could maintain an upwards trajectory.
In other words, the semiconductor industry, as a whole, could be a great space to get involved with right now.
After all, if you invest in the industry amid its upward trajectory, you'll essentially be buying into a fast-growing market segment.
And as things stand, there's arguably no better way or retail investors to get into the semiconductor space than through ETFs.
That's primarily because they allow retail investors to tap into the tremendous opportunity within the semiconductor market without exposing themselves to the intense volatility and erratic market swings.
In conclusion, semiconductor ETFs could be great investments, especially if you're not too familiar with the stocks in the semiconductor industry.
You might also like:
These Are The Seven Best Semiconductor Stocks To Buy Today!
The 7 Best Cybersecurity ETFs To Buy Now
The 8 Best 5G ETFs To Buy Now For Huge Upside
The 7 Best Emerging Markets ETFs To Add To Your Portfolio