Semiconductor stocks are stocks of companies that design and manufacture integrated circuits.
These circuits are used for electronic applications such as RAM (Random Access Memory) and ROM (Read-only memory).
Semiconductor stocks flourished in 2020 against the expectations of many.
This growth is due to many external factors, such as the popularity of 5G mobile networks.
As a result, experts expect that to continue in 2021.
This revenue growth occurred when the health crisis and the US-China trade war affected many companies.
Due to this, most suffered a decline in revenue.
The outstanding performance was due to the rise in demand for consumer electronics.
The popularity of new trends, such as online gaming, also contributed immensely.
Some deals also allowed American vendors to access Chinese markets despite these frictions. These facilitators will likely surge in 2021.
In 2019, when the USA blacklisted Huawei, many semiconductor companies suffered a blow.
Huawei, one of the world's largest telco companies, was a significant trade partner with the USA.
A year later, stockpiling made American companies' purchases soared to 70%.
Some American companies had secured deals to go on with supplying Huawei.
The 5G and the popularity of Cloud services will likely contribute to semiconductor stocks' growth in 2021.
Are you interested in investing in semiconductor stocks? You can find these picks on WeBull. It is an investment platform that charges no commission fees and still gives you free stocks when you sign up.
What Are the Criteria for Selecting the Best Semiconductor Stocks?
Stable Balance Sheet
The balance sheet reveals how the company uses resources to allow for expansion.
Check their cash and debt. High debt compared to operating profit can be a red alert.
Profit Margins
The greater the profit margins, the more the company can reinvest in its growth.
The higher the operating and gross profit margins relative to competitors, the better.
Invested Capital Returns
Higher returns mean the company is efficient in improving its operations.
Reliable Revenue Growth
Choose a company with a proven track record of increasing sales over time.
Consistent growth in revenue is vital in the semiconductor industry.
Therefore, ensure you analyze the company's sales over a period of three years or more.
Here are the best semiconductor stocks that you can purchase in 2021:
Best Semiconductor Stocks
Nvidia (NASDAQ:NVDA)
NVIDIA (NASDAQ: NVDA) has recorded a very assuring growth at the beginning of the year.
It had a 14% revenue growth in the early weeks of 2021. The chipmaker has been at the frontline of making reliable graphics processing units (GPUs).
This has made video games super realistic.
These GPUs lead in the transformation of computing with AI.
With a market cap of $369.58B, it is arguably one of the USA's largest semiconductor firms.
Their fiscal third-quarter sales soared to $1.9 billion.
Their overall revenues went up 57% to $4.7 billion. Its net profits stood at $1.3 billion, at $2.12 per share.
In September 2020, the company announced plans to acquire Arm for $40 billion. With the coronavirus pandemic persisting, the global electronic markets will continue feeling the blow.
It will take quite some time for Nvidia GPUs to satisfy the global demand for chips.
Its shares currently trade in the range of $573.16 – $605.33.
Analysts foresee that Nvidia earnings will continue to rise in 2021.
This rise will translate to good profits and return on equity.
It has also extended its domination in emerging fields like data centers.
This domination is likely to increase its revenue growth.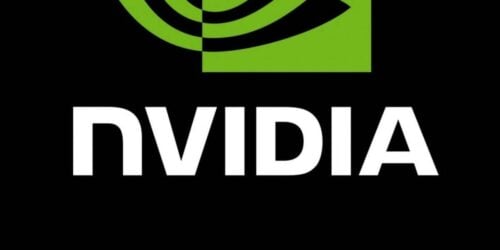 Taiwan Semiconductor (NYSE: TSMC)
Taiwan Semiconductor (NYSE: TSMC) has cemented its position as one of the most notable international tech names.
It is the world's largest contract chipmaker and is tasked with producing custom silicons for renowned tech giants.
Among other companies, Nvidia and AMD design their chips but rely on TSMC to manufacture them.
This popularity has resulted in TSMC occupying a market share of 55% as per Trendforce.
Taiwan Semiconductor aims to be at the frontline of both the design and manufacturing of chips.
TSMC plans to construct a $12 billion plant in Arizona, USA.
This is part of its expansion plan, which its $28 billion capital expenditure will fund.
In the last five years, Taiwan Semiconductor has recorded tremendous growth.
Its net revenue rose by 26.9%. There was also a 12.7% increase in its net income between 2015 and 2019.
As smart technology's demand increases, the company is also likely to experience some growth.
The company managed to boost its net revenue by 21.6% year-over-year in the third quarter of 2020.
There was a 35.9% increase in the net income.
Taiwan Semiconductor has also committed itself to consistently giving sustainable dividend payout.
Since 2004, when it started paying cash dividends to shareholders, it has never stopped.
As of 2021, it offers about a 1.6% yield.
Taiwan Semiconductor has a concrete demand, relatively high gross margins, and a fair yield.
It provides one of the best semiconductor stocks that you can acquire in 2021.
Its shares are currently trading in the range of $133.18-$135.28.

Best Semiconductor Stocks
Qorvo (NASDAQ: QRVO)
Qorvo (NASDAQ: QRVO) is famous for producing radio-frequency and wireless solutions.
The company had a very successful 2020 due to the rise in demand for Wi-Fi 6E and 5G chips.
It also has contracts to supply these chips to a couple of automakers.
In September last year, Qorvo acquired Decawave, a pioneer for ultra-wideband technology and UWB solution providers.
This has expanded its domination in the industry.
It is no surprise that its earnings have increased massively, which is likely to continue.
The semiconductor industry shortages have played a significant part in Qorvo's growth.
Qorvo's stock has gone up almost 150% since March 2020.
Qorvo recorded a 26% year over year increase in revenue for the third quarter of fiscal 2021.
This went up to almost $1.1 billion. The adjusted earnings rose from $1.86 per share the previous year to $3.08 per share.
Qorvo's revenue will likely continue growing in the forthcoming quarters.
Many investors want to take advantage of the 5G mobile network's rising popularity, which is a good bet.
5G smartphones accounted for more than 20% of the world smartphone market in 2020, which is likely to increase.
These numbers mean that Qorvo still has a lot of room for expansion.
Its shares currently trade in the range of $171-$179.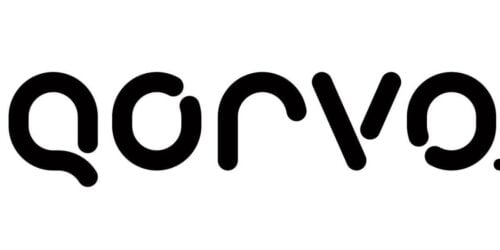 Semiconductor Penny Stocks
Advanced Micro Devices (NASDAQ: AMD)
Advanced Micro Devices (NASDAQ: AMD) has been one of the best performers in the semiconductor industry for the last couple of years.
Under one Lisa Su's leadership, the company barely missed triple-digit growth in 2020.
When Lisa took over, the company was almost facing bankruptcy.
Lisa immediately invested in areas where AMD could take the number one spot.
These areas were the Central Processing Units (CPUs) and Graphics Processing Units (GPUs).
AMD supplies custom-made processors used by the next-generation PS5 and Xbox X/S series consoles.
The demand for its graphics cards and desktop processors will likely surge due to the global shortage.
So is an investment in AMD recommendable? Let's have a look at its financials.
AMD's revenue went up by 45% from 2019 to roughly $9.8 billion.
This increase resulted in an increase in year over year profits of about 630%.
The company managed to maintain slow growth in expenses.
This allowed the operating income to double.
With an income tax benefit of over $1.2 billion, its GAAP net income rose to roughly $2.5 billion in 2020.
Without these benefits, this stood at $1.6 billion. This is a 108% increase from the previous year.
AMD expects to record a 37% revenue increase this year.
It currently trades at almost $90 per share.
This value shows potential for immense growth, going by the fact that it used to sell at $2 per share some time back in 2016.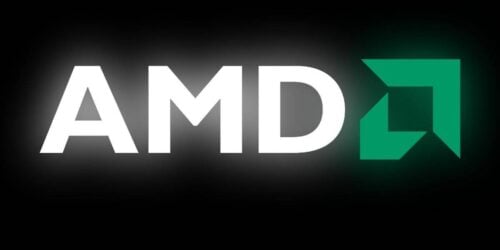 Top Semiconductor Stocks
Broadcom (NASDAQ:AVGO)
Broadcom (NASDAQ: AVGO) is a chipmaker that is very tied to Apple (NASDAQ: AAPL).
The company got more than 15% of sales from Apple last year.
These sales will likely rise due to the increase in demand for computer chips.
In addition, there is increasing popularity of 5G mobile networks.
The company supplies semiconductors used majorly in the telecommunications and industrial sectors.
Some of the most common products are wireless modems for connecting Bluetooth and Wi-Fi networks.
In 2018, the company's chip sales rose tremendously due to demand from the data center and cloud customers.
These sales reduced in 2019 as the upgrades rate slowed down and smartphones' sales went down.
However, its business in infrastructure software shielded that impact.
In 2020, the sales dipped due to the coronavirus pandemic.
This dip in sales stabilized in the second part of 2020, as cloud customers went on to upgrade their networks.
There was a dire need for stable remote working conditions.
Cloud companies had to satisfy this demand for greater bandwidths.
The company's industrial and auto customers also switched online.
Broadcom foresees a climb in earnings of 18% in 2021 and a 7% climb in 2022.
Analysts expect Broadcom's infrastructure software business to play a significant role in its future growth.
Therefore, Broadcom provides one of the best semiconductor stocks that an investor can acquire at the moment.
The company has its shares trading in the $475.32-$486.61 range as of right now.

Texas Instruments (NASDAQ: TXN)
Texas Instruments (NASDAQ: TXN) is a semiconductor company with a history that spans over 90 years.
With a market cap of $164.125 billion, it is likely to maintain a streak of years with stable returns.
It has customers in various industries such as automotive and consumer electronics.
The company, previously famous for graphic calculators' production, has significantly diversified.
It now designs, tests, and manufactures various analog and embedded components.
The company produces amplifiers, wafers, converters, chips, among other things.
Texas Instruments chips are in many devices.
These include laptops, infrared thermometers, streamers, automotive displays, and satellites.
Texas Instruments is extraordinarily committed to paying dividends to its shareholders.
It also invests significantly in product research and development; hence, it is likely to stand the test of time and face many hurdles that may come in the future.
Generally, its stock has been in growth mode within the past five years.
This growth is set to continue, with TXN having gone up by 12% as of now.
The Texas Instruments stocks' high price tag is worth it.
It has maintained its reputation in the semiconductor industry by maintaining steady and profitable growth.
Its stocks are worth investing in. The shares trade in the range of $172.70-$176.91 currently.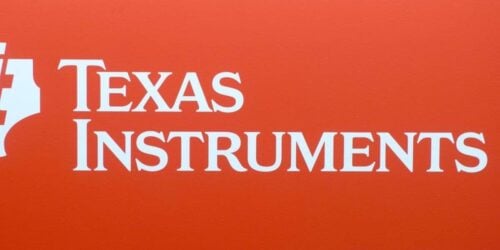 United Microelectronics (NYSE: UMC)
United Microelectronics (NYSE: UMC) is a specialist in the manufacture of semiconductors.
It makes integrated circuits and chips for a couple of companies on contract.
United Microelectronics was one of the companies that experienced immense growth in stock valuation in 2020.
With a market cap of $25.423 billion and $6.3 billion trailing revenues, the company is an attractive bet for investors.
The company has managed to double Wall Street's earnings expectations in the last two quarterly reports.
There has been a rise in demand for semiconductors globally, which has significantly impacted United Microelectronics's growth.
The company reported that their factories had a utilization rate of 99% by the end of the fourth quarter.
This percentage essentially means that they were operating almost at full capacity.
The company experienced hard times in 2018 and 2019 due to the USA and China trade wars.
It quickly sorted out this challenge by shifting focus to South Korean and Japanese opportunities.
The company also expanded globally by acquiring idle chip plants from Japanese Toshiba and Fujitsu.
United Microelectronics experienced more than 200% growth in 2020, which is only expected to keep growing.
Its shares trade in the range of $10. Therefore, it is one of the cheap stocks that one can buy and expect substantial growth soon.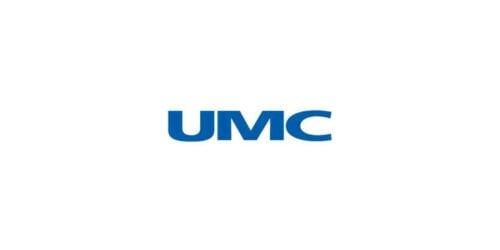 Should You Buy Semiconductor Stocks?
As time passes, the demand for semiconductors will keep rising.
This industry is just starting to flourish.
To help you understand how essential semiconductors are, any device that connects remotely to another has a semiconductor chip.
There are significant advancements in the automotive, 5G, and AI. The semiconductor industry supports all these.
Therefore, this is a great time to make your investment.
Best Semiconductor Stocks: Final Thoughts
2021 is a perfect time to invest in semiconductor stocks.
The industry recorded significant growth in 2020, which is expected to continue in 2021.