The Stock Dork is reader supported. We may earn a commission, at no additional cost to you if you buy products or signup for services through links on our site.
Hemp is one of the two main branches of the cannabis family- the other being marijuana.
While they are similar products there is an important difference you should know of before purchasing stocks.
Hemp is a type of cannabis that contains 0.3% or less of THC.
THC is the psychoactive chemical that is still illegal according to the federal government. However, Hemp is federally legal.
The hemp industry as a whole is fairly new, making it a good option for investors who want to get in early and potentially make a huge profit.
If you are seeking to break into investing in the cannabis industry, here is a list of hemp stocks you should consider adding to your portfolio.
Wondering where to buy the hemp stocks we have listed in this article? Check out Webull! Webull is a top-rated trading app for both new and experienced investors. There's no commission fees, and you even get a free stock just for signing up!
Why Buy Hemp Stocks?
Hemp has grown tremendously in popularity over the past few years, especially since the passage of the 2018 Farm Bill.
Prior to this bill, federal law did not differentiate between the different types of cannabis plants.
The farm bill essentially legalized hemp, but with serious restrictions.
Due to the restrictions in place, the question turns to CBD or cannabidiol, another product which has become widely popular.
How does CBD relate to hemp? Well often times CBD products are derived from hemp plants.
This is because C. Sativa contains more CBD than other strains, which are predominantly THC.
The cannabis industry as a whole is currently heavily regulated by the federal government, but over time these restrictions are expected to be relaxed as more research is done and more players enter the market.
Under the farm bill, hemp is treated just like any other agricultural commodity, making hemp a mainstream crop.
Farmers are even protected and assisted when faced with crop termination under section 11101.
While cannabis as a whole is still illegal, hemp products have become extremely popular and are used in everything from pain relievers to soaps and even clothing.
Since this crop is so new and versatile, it is a lucrative investment to have and build wealth.
Just as with any stock, it is not a risk-free market, but the possibilities are endless with hemp!
Best Hemp Stocks to Buy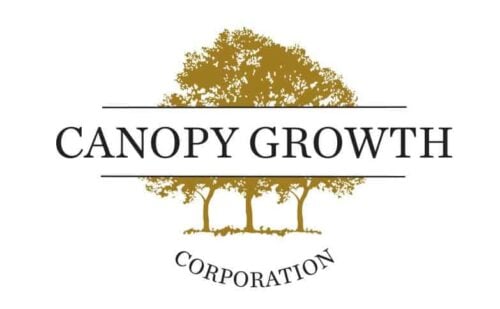 Canopy Growth Corp (NYSE:CGC)
Canopy Growth Corp has the advantage of operating out of Canada, a country which has nationally legalized cannabis.
They have a market cap of over $12 billion and currently operate across 5 different continents.
Canopy Growth Corp has benefited from partnerships with high-profile celebrities such as Drake, Martha Stewart, and of course, Snoop Dogg.
They currently sell only hemp-derived CBD products in the U.S. via their website.
What's even more interesting about their entry into the U.S.
market is the $4 billion stake Constellation Brands purchased in the company.
The owners of various alcohol brands, including Corona, have expressed an interest in the production of CBD drinks.
This stock purchase could potentially be hinting at a new line of products, and potentially a partnership, in the future.

GW Pharmaceuticals (NASDAQ: GWPH)
GW Pharmaceuticals has built its company around prescription CBD products.
They are the holding company of Greenwich Biosciences who produces Epidilioex, the only drug on the market made from cannabis and approved by the FDA.
Their groundbreaking Sativex therapy is currently approved in several different countries.
Their stock skyrocketed in February 2021 because they have been acquired by Jazz Pharmaceuticals for $7.2 billion.
At over $200 a share, GW is a pricier hemp stock, and this price is only expected to rise after its acquisition.
Even still, the price of GW's stock hasn't been as affected by the swings of the marijuana market as others.
The price of this stock is only expected to skyrocket if any of their other cannabis-therapies become approved.
With the innovative steps they're taking in the cannabis sector, this is definitely a stock to look out for.
US Hemp Stocks

Charlotte's Web Holdings (OTC: CWBHF)
Charlotte's Web Holdings is seen as a company that is a strong indicator of the current state of the cannabis market and its sales.
Crypto Alert
Bigger Than Bitcoin and Better Than Gold
Even gold misses the mark.
Cryptocurrencies (like Bitcoin) are the ONLY assets that have all four of these features.
Features that can truly protect investors from today's unprecedented money printing and interference from governments.
But Bitcoin is NOT the primary cryptocurrency at the forefront of this new money revolution.
These three supercryptos are the ones taking the lead and helping investors make the most money.
Click Here For All Of The Details
We earn a commission if you click this link and make a purchase at no additional cost to you.
They have deals with major retailers including Kroger, The Vitamine Shoppe, CVS and more for their line of products.
Charlotte's Web has products ranging from lotions, oil tinctures, pet products, and more!
Charlotte's Web reigned as the world's leading hemp wellness company in 2020.
By the end of the year, the company was still the No.1 trusted brand and has remained a market leader.
Charlotte's Web Holdings' commitment to safe products and transparency coupled with their low costs has positioned them to keep their stronghold in the industry.
Recently, the Colorado based company has received approval to bring their CBD Cultivars into Canada, allowing them to expand the distribution of their products into Canada.
Canada currently does not allow for bulk importing of U.S. Hemp products.

Turning Point Brands Inc. (NYSE: TPB)
Turning Point Brands is currently a "buy" stock across 5 different analysts.
The company was founded in 2004 as a tobacco company but has since expanded their brand into the cannabis industry.
Over the last 52 weeks, shares of the stock have risen 126%.
They have done so by investing $8.7 million into Docklight brands, a pioneer of consumer products including Bob Marley CBD products.
CEO Larry Wexler says the company's goal is to "build an expansive portfolio" of innovative cannabis brands, and distribute the products across their vast network of partnerships.
Turning Point's current product line includes the popular Zig Zag hemp raps, as well as other hemp extract vitamins, vaporizers, and tinctures.
Their market cap is currently 887.187 million with a 52 week range of $19.95 to $61.08 per share.
Top Hemp Stocks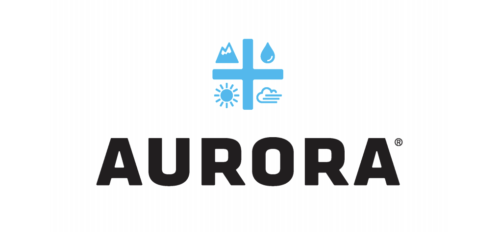 Aurora Cannabis (NYSE: ACB)
Aurora Cannabis is one of the largest marijuana companies in the world and currently has a growth rate of 305%.
They are spread across 25 countries and have focused on expansion and acquisition, including the acquisition of smaller companies like CanniMed and MedReleaf.
Their agreement with MedReleaf is currently locked in for 5 years.
The goal is to help the cannabis industry grow in Australia and increase accessibility of cannabis medicines.
Aurora Cannabis had rough waters in 2020, but the stock has been on the road to recovery.
They were able to curb their operating costs from $77.8 million a year ago to $42.3 million by the end of the first quarter in 2021.
Another win for them was the acquisition of Reliva LLC in May 2020.
Reliva's CBD is among the top two in the United States (the other belongs to Charlotte's Web).
The acquisition brings in about $10 million per year.

Aphria Inc. (NYSE: APHA)
Aphria Inc. has been overshadowed by rival hemp stocks like Canopy Growth and Aurora, but recent efforts have now put them in the spotlight.
The main factor in this rise is their pending merger with Tilray, another cannabis company based in Canada.
Just as with other Canadian companies, Aphria is looking towards getting into the US hemp market and potentially the full cannabis market if it's legalized.
News of their merger is just another stepping stone towards making that happen.
Aphria has set themselves up for success in 2021 with a price-to-sales multiple under 10.
The market average is currently around 30.
Hemp Penny Stocks

Medical Marijuana Inc. (OTC: MJNA)
Medical Marijuana Inc. was the first cannabis company to be publicly traded in the US.
It is a holding company that deals with subsidiaries which distribute various hemp-based products.
They were also the first company to bring medical cannabis products to Mexico.
While this is a smaller company, they are not to be underestimated, as they were also the first producer of prescription CBD products.
The products treat conditions ranging from chronic pain, to even Alzheimer's disease, epilepsy, and Parkinson's disease.
Currently, the company has issued 3.44b shares of stock, making them one of the more saturated cannabis stocks on the market.
Their market cap is $178.42 million. What sets the company apart from other stocks is that they recently hit their all-time high price in February 2021, while other companies are still struggling to get back to their pre-pandemic share prices.

CV Sciences Inc. (OTC: CVSI)
CV Sciences is a unique hemp company to invest in because deal in both consumer products and drug development.
The company currently has 106.79 million shares out with a 52-week range of $0.370 to $1.270 per share.
On the consumer side, the company is focused on manufacturing CBD products available for OTC use.
Their PlusCBD Oil was the first supplement to receive GRAS certification- "generally recognized as safe."
CV Sciences has also been working towards the development of safe and effective CBD-based medicine and therapy treatments for various medical conditions.
The company is also pursuing FDA approval for said drugs once they are developed.
The company has recently expanded its efforts to ensure safety among the cannabis industry.
They announced a long-term partnership with Alkemist Labs to create a "Cannabis quality assurance program."
Hemp Stocks: Final Thoughts
As the cannabis industry evolves within the US and around the world, there's a potential for investors to make huge profits.
Investment in these stocks is a great way to diversify any portfolio.
However, because the cannabis industry is fairly new and still growing, some stocks may experience typical growing pains.
Keep an eye on news and updates regarding laws and regulations of the industry- they will greatly affect how these stocks perform.
As more research is conducted in the hemp industry, there will be increased performance of the companies currently on the market.
Could marijuana be the future of medicine and wellness products? Only time will tell
Overall, these stocks are a great purchase for forward-thinking investors who are excited about the products and where they could go.
If this sounds like you and these stocks fit your goals, there's never a better time to start investing than now!
Looking to get more diverse and interesting investment opportunities? Check out Trade Ideas! Trade Ideas is an innovative program that helps you find great stock picks using their AI system.