When looking for new stocks to add to your portfolio, it's always smart to look for stocks that have been undervalued.
A value investing strategy is particularly effective if you're looking for short-term growth stocks.
We've rounded up some of the most undervalued stocks for [month] [year] to add to your portfolio.
The concept of an undervalued stock can vary. Generally, an undervalued stock has a low share price compared to an expert's value estimate.
To determine the valuations of a stock, analysts look at factors like the price-to-earnings ratio, the earnings growth rate, the book value, and the dividend yield (if any).
Undervalued stocks typically don't stay undervalued for too long. Once investors realize their growth potential, they typically bounce back up in price.
Because of this, they're a great pick for day traders who are most concerned with short-term gains.
However, many of the stocks on this list also make good long-term investments.
Companies with consistently strong earnings reports and a reliable business model tend to be good picks in the long run, even if their share prices fluctuate in the short term.
Wondering where to buy the stocks listed in this article? Check out WeBull! WeBull is an amazing trading app with plenty of handy features to help you build a strong portfolio. They don't charge any commission fees, and they'll even give you a free stock just for signing up!
Best Undervalued Stocks To Buy Now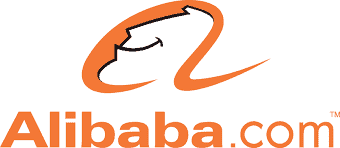 Alibaba Group (NYSE: BABA)
Alibaba has been touted as the Amazon of China. They trade on both the New York and Hong Kong stock markets.
This e-commerce and tech company offers a number of key products and services that are poised for growth in the future.
This includes their online retail platform as well as cloud computing services and a digital payment platform.
Like many other tech companies, Alibaba did very well in 2020 as consumers were staying home and relying on the internet more than usual.
This sent their stock price rising to a five year high in October.
However, this stock has struggled a bit since then.
This appears to be due to a few unique events that had investors concerned.
Alibaba owns Ant Financial Services, which is one of the world's most prominent fintech companies.
They wanted to take Ant Financial public in China as a separate stock from Alibaba. However, Chinese regulatory agencies stopped the IPO.
While the reasons for halting the IPO are complex, it appears that regulators were essentially worried about a repeat of the 2008 financial crisis if Ant were to go public.
This is because Ant has a massive scope in China that goes beyond anything we've ever had in the US.
They also offer a form of sub-prime loans, which was a major cause of the financial crisis in 2008.
Additionally, the company's founder, Jack Ma, disappeared from public life for a period of about three months at the end of 2020.
Many people believe that this disappearance was connected to the regulatory crackdown.
However, he has since returned to the public eye and the company is running as normal.
All of this news is understandably concerning. However, it doesn't take away from the fact that Alibaba stock is very undervalued.
Data from their most recent earnings report indicated a massive 52 percent earnings growth.
Alibaba is arguably China's most prominent e-commerce company.
In general, China's economy is growing very quickly, and it's likely that Alibaba stock will benefit from that.
This is definitely one of the best value stocks to keep your eye on.
Most Undervalued Stocks
Ford Motor Company (NYSE: F)
Ford Motor Company is one of the top American automakers.
Despite their long history, this stock is currently trading for approximately $13 per share.
The automobile sector was hit hard by the COVID-19 pandemic.
Government-mandated shutdowns meant that many people were working from home and not using their cars.
Additionally, many people lost their incomes and couldn't afford to buy new cars.
As a result, Ford shares dropped dramatically during the stock market crash of March 2020.
They've since been on a slow but steady climb back upwards, but still have plenty of room to continue growing.
One of the things that makes Ford stock so exciting moving forward is their commitment to developing electric vehicles.
In particular, their Mustang Mach-E is competing with Tesla's electric models.
The company is also planning to phase out their gas-powered vehicles completely on the European market and move to all-electric cars.
They could potentially do the same thing in the United States at some point.
Ford has beat their earnings per share estimates for the last three quarters.
The margin by which they beat their estimates has also increased consistently through each of these quarters.
Ford is already one of the biggest names in the auto industry.
Their strong earnings numbers and commitment to the electric vehicle market make them a good choice for value investors.
Advance Auto Parts (NYSE: AAP)
Due to the recent economic downturn, many people have been DIY-ing their auto repairs instead of going to a professional.
This could be a good thing for Advance Auto Parts.
The company sells car parts directly to consumers, as well as to professional repair shops.
Advance Auto Parts is based in Raleigh, North Carolina. They have nearly 5,000 stores in North America.
They also have 1,250 stores in Mexico and the Caribbean through their subsidiary, Carquest.
This stock has seen steady growth rates over the past year, and many analysts have rated it as a buy.
However, their P/E ratio is still relatively low at 25.13, making it a good choice for value investing.
Advance Auto Parts stock has been on a steady upward trajectory over the last few months, often outperforming the broader market.
Investors will want to add this company to their portfolio now, before the stock gets more expensive.
Top Undervalued Stocks
Lockheed Martin (NYSE: LMT)
Lockheed Martin is the world's largest defense contractors.
They have a diverse range of operations that include aeronautics, space, missiles, and more.
Defense contractors often make very good long-term investments.
They have a stable source of income from their government contracts.
This is definitely true for Lockheed Martin, but they're also one of the best value stocks on the market right now.
Lockheed's share prices have been very stable over the last several months, without much price movement in either direction.
There's a lot to indicate that the company's current valuation may be too low.
Like many value stocks, Lockheed Martin has a very low P/E ratio of just 13.89.
This means that their price is affordable given their earnings data.
Despite the challenges of the pandemic, Lockheed Martin has continued to score new government contracts.
These include exciting new drone projects that could completely change American defense strategies moving forward.
Both sales and earnings increased in 2020 even with some production shutdowns.
Lockheed Martin also has a dividend of 3.06 percent. This is definitely a stock for every value investor to keep an eye on.
Undervalued Stocks To Buy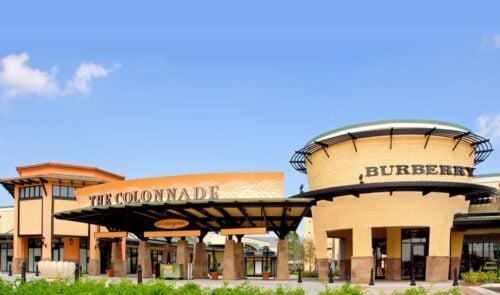 Simon Property Group (NYSE: SPG)
The commercial real estate market may have struggled last year due to COVID-19 shutdowns, but it is about to come back in a big way.
Simon Property Group is definitely one of the best growth stocks in this industry right now, and it's one that value investors should keep their eye on.
Simon Property Group is a real estate investment trust, or REIT.
They have a large portfolio of malls and shopping centers in the US, Canada, Mexico, Japan, Malaysia, South Korea, and Thailand. Many of their properties cater to the luxury shopping market.
This company's stock price has gone up significantly over the last year, but they still have room to grow.
Their share price is still lower now than it was in February 2020, before the market crash.
Simon Property's P/E ratio is currently 32.80, and they have a strong dividend of 4.41 percent.
Historically, the company has consistently performed well financially.
Pre-pandemic, they were profitable and had plenty of free cash flow.
This indicates that management knows how to manage their books and choose properties that will bring strong returns.
The company has managed to stay relevant despite huge competition from the e-commerce space.
This is because their malls create a luxury experience that you can't replicate with online shopping.
Many of their properties are also high-end outlet malls, which draw in customers with huge discounts.
Undervalued Dividend Stocks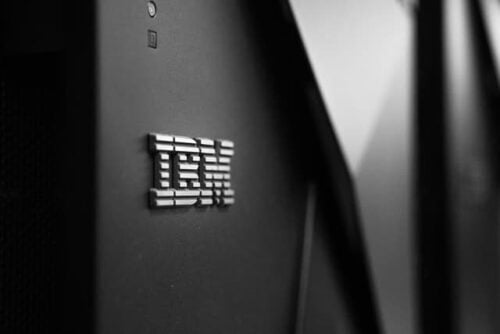 IBM (NYSE: IBM)
It can be difficult to find value stocks in the tech sector, but IBM is definitely one that fits the bill.
Their share price has been up and down over the last year.
However, when you take a look at their financial information, this stock appears to be an affordable buy.
One of the things that makes IBM an interesting buy is their P/E ratio.
Recently, their P/E ratio has been hovering around 20, which is relatively low when compared to many other tech stocks.
IBM is best known for their computer hardware and software products, which have been an integral part of the internet boom over the years.
As of 2020, they hold the record for the most patents developed by any American company.
The company recently announced that they are splitting into two different companies.
This should give them more opportunities to innovate and stay relevant, especially since one division plans to focus on cloud computing.
We don't know exactly what these two companies are going to look like yet, but we can expect that they will continue to be tech powerhouses.
Since IBM is such an integral part of the tech industry, they're a good stock to add to your portfolio for the long term.
While their share prices have gone up since the start of the pandemic, they're still down from the highs they hit in 2012 and 2013.
Now is a great time for growth investors to take advantage of this tech powerhouse.
This is also a good stock for investors who are interested in dividends.
They currently have a strong dividend yield of 5.11 percent.
Undervalued Penny Stocks
New Age Beverages (NASDAQ: NBEV)
NewAge is a Denver-based company that makes health and wellness products.
These include beverages, skincare products, supplements, and more.
In addition to their flagship brand, Noni by NewAge, they own a number of other wellness brands.
Wellness products are trendier than ever right now.
As a result of pandemic shutdowns, many people have been spending more time at home and investing in their own self-care.
NewAge stock has been quite volatile over the past several months.
Share prices spiked in mid-February, but dropped back down again after their earnings report failed to live up to expectations.
This means the stock is relatively cheap right now, even with the disappointment of the most recent earnings report.
As always, investors should be cautious when investing in penny stocks.
Penny stocks tend to be more volatile than the rest of the stock market.
Because of this volatility, timing is key when investing in penny stocks.
Most Undervalued Stocks: Final Thoughts
Aren't sure where to start when it comes to investing?
Try looking for undervalued stocks that have plenty of room to grow.
To determine if a stock is undervalued, look at valuations from several different analysts, and compare them to the stock's current performance.
Stocks are often undervalued purely because of current media sentiment surrounding the company, as opposed to their actual financial performance.
Luckily, many investors will notice the potential of these value stocks, sending their price back up eventually.
Looking for even more great investment opportunities? Check out Trade Ideas! Trade Ideas is an innovative software program that uses AI technology to help you find exciting stocks without the hassle.