The steel industry is one that typically remains stable despite economic ups and downs.
Steel is an essential construction material, so there's always demand regardless of current market conditions.
We've rounded up some of the best steel stocks on the market to add to your portfolio.
Steel companies aren't foolproof – their stock prices are still affected by fluctuations in global steel prices.
However, steel has a relatively wide range of potential applications, which helps them keep demand up.
Things have been looking up for steel stocks since President Biden took office.
The new administration has discussed an increase in infrastructure spending over the course of its term.
This could create stable government contracts for United States steel companies and greatly impact the global steel supply chain.
Many steel stocks rallied in 2021, attracting the eye of expert investors.
When choosing steel stocks to add to your portfolio, look at financial metrics like earnings growth, P/E ratio, and dividends.
These metrics will tell you whether or not the company has the financial stability to produce good returns in the long run.
Wondering where to buy the stocks mentioned in this article? Check out WeBull! WeBull is an incredible trading app that's appropriate for both beginners and experienced investors. They don't charge any commission fees, and they'll even give you a free stock just for signing up!
Best Steel Stocks To Buy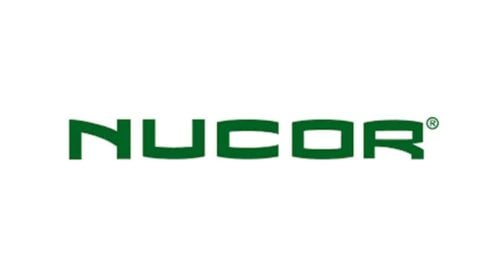 Nucor (NYSE: NUE)
Nucor is the largest steel manufacturer in the United States.
They have 23 mills throughout the US and recycle a massive quantity of scrap metal each year.
Their modern production facilities and huge scrap metal business helped Nucor remain successful despite the challenges of the COVID-19 pandemic.
The entire steel sector has been doing well over the past few months, but Nucor is blowing away the competition financially.
Their CEO recently announced that they are expecting record high earnings numbers in the first quarter of 2021.
Earnings for the quarter could exceed $900 million.
Nucor has multiple business segments, and they've all been quite successful this quarter.
They've seen huge demand in their products segment, especially for things like automotive and commercial real estate construction.
Increasing prices for iron ore and other commodities have also been very lucrative for the company.
Nucor is also an excellent income stock.
They have consistently paid good dividends and currently have a yield of 2.33 percent.
Ternium SA (NYSE: TX)
Ternium is the largest steel company in Latin America, with operations in Mexico, Brazil, Argentina, Guatemala, and Colombia.
They also have operations in the U.S, and they have a large market cap of 7.17 billion.
Although most of their operations are outside of the U.S., Ternium stock has still been benefiting from the steel industry rally.
Their share price has increased from approximately $11 per share in March 2020 to a high point of $36.58 in March 2021.
Additionally, this company has a very strong P/E ratio of 9.21.
This makes it very affordable given their current financial data.
Despite hitting highs on the market, it seems like there's still plenty of potential for this company to continue growing.
Their earnings trends have been very strong over the last year, and they have consistently beat analyst's expectations.
This consistently good financial performance indicates that Ternium stock likely has the capacity for more growth.
This is definitely a stock to buy and hold for long-term growth.
Stainless Steel Stocks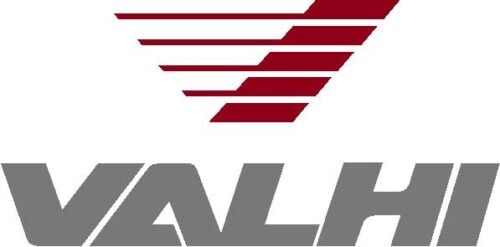 Valhi (NYSE: VHI)
Valhi is a chemical and material manufacturing company based in Dallas.
They make stainless steel components for boats, including throttles, gauges, and exhaust pipes.
However, their stainless steel operations are just one part of their business.
They also make locking mechanisms, as well as pigments that are used in paint, paper, and plastics.
They also have a real estate segment that offers utilities and land development.
Having such a wide range of operations helps keep Valhi's finances stable.
This means that issues with one sector won't send the entire stock tanking.
Valhi has been doing very well in 2021 as demand for manufacturing materials has shot up.
They recently hit a year long high, but maintain a low P/E ratio of 12.88. They also have a dividend yield of 1.39 percent.
Despite the challenges of the pandemic, Valhi was profitable in 2020.
Their most recent earnings data indicates a profit of $55.2 million and total revenue of $1.85 billion.
American Steel Stocks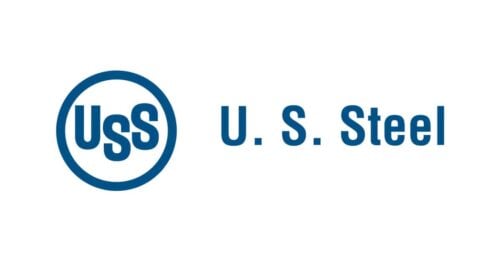 United States Steel Corporation (NYSE: X)
The United States Steel Corporation, or U.S. Steel, is one of the largest American steel companies in the United States.
They are based in Pittsburgh and have operations in the U.S. and Europe.
United States Steel has a very long and storied history.
Business titan John Pierpont Morgan founded the company in 1901 by funding a merger between three existing companies.
These companies themselves were also owned by notable business titans – Andrew Carnegie, William Henry Moore, and Elbert Henry Gary.
Charles Michael Schwab was the first president of U.S. Steel, and it became the first billion dollar corporation in the world.
After changes in the steel industry, they became USX in the 1980s.
At this point, they were also involved in the energy industry.
U.S Steel has since sold off their energy division and other assets and focus entirely on steel production.
U.S. Steel continues to use blast furnace production instead of newer electric arc furnaces.
Blast furnaces are less versatile than electric arc furnaces.
This makes it much more difficult for them to pivot their operations to scrap metal during economic downturns.
As a result, U.S. Steel sees much more cyclical earnings and sales.
However, there's still plenty of potential for strong returns here.
Investors will need to be aware of the nature of the market in order to time their buys right.
U.S. Steel stock seems to be on an upswing right now, hitting a year-long high in early March.
Investors may want to wait for the stock to dip slightly before adding it to their portfolios.
U.S. Steel has a large market cap of $6.07 billion.
This combined with their huge name recognition means that they aren't going anywhere anytime soon.
This is a stock worth holding for the long term.
Steel Dynamics (NASDAQ: STLD)
Steel Dynamics is a relatively new steel company when compared to some the other picks on our list.
They were founded in 1993 and focus on relatively small mills with modern production methods.
These mills use electric arc furnaces, which are generally more affordable to operate than blast furnaces.
This has been good for Steel Dynamics this past year, as they were able to cut back expenditures as needed to fit the challenges of the pandemic.
Demand for steel has started to go up in the United States over the past few months.
The world is opening, which means manufacturing plants and construction sites are starting to return to their full productivity.
Steel Dynamics stock has been on a steady upward trajectory as a result of this increase in demand.
Their revenue and sales numbers were solid despite the pandemic.
Steel Dynamics also plans to launch a new mill in mid-2021, which will add to their production capabilities.
This mill will be located in Sinton, Texas, a town in the Corpus Christi area.
According to the company, this will be one of the most technologically advanced mills in the US.
They're also taking steps to minimize the mill's carbon footprint.
As a result of their recent successes, Steel Dynamics recently increased their dividend.
It now sits at 2.14 percent, making it one of the most exciting steel stocks for income investors.
Steel Industry Stocks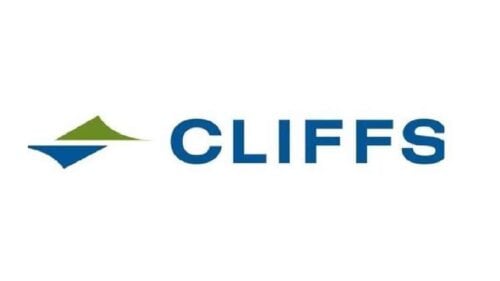 Cleveland-Cliffs (NYSE: CLF)
Cleveland-Cliffs is another one of the largest steel producers in the US, and they also operate iron ore mines in Minnesota and Michigan.
As the name implies, their headquarters are in Cleveland, Ohio.
They have nearly two centuries of experience, as they were founded in 1847.
Historically, Cleveland-Cliffs has been more of a mining company than a steel production company.
However, they acquired both AK Steel Holding and ArcelorMittall in 2020, which came with huge steel making operations.
These acquisitions made sense for Cleveland-Cliffs, because their iron ore mines had been supplying steel manufacturers for decades.
These mills use blast furnaces and have very large production capacities.
Because of their large production capacity, Cleveland-Cliffs stands to benefit from the Biden Administration's increased infrastructure spending.
A lucrative government contract would be very helpful for their bottom line.
Cleveland-Cliffs stock dropped in February as a result of their most recent earnings data.
While their revenue numbers were good, they didn't quite live up to investors' expectations.
However, Cleveland-Cliffs stock quickly recovered from this dip.
Since the steel making segment of their business is relatively new, they have plenty of room to grow moving forward.
Steel Penny Stocks
Companhia Siderurgica Nacional (NYSE: SID)
The Companhia Siderurgica Nacional is one of the largest steel companies in Latin America.
The bulk of their operations are in Rio De Janiero, Brazil.
This company has a large portfolio of operations.
They own an iron ore mill and they produce steel slabs, tin mill products, hot and cold rolled steel, and galvanized steel.
Their customers consist of manufacturing and construction companies in a wide variety of industries.
SID stock has benefited from the increase in global demand for steel this year.
In fact, their share price hit a five-year high point in January 2021.
However, their P/E ratio is still very good at just 13.67.
This means that the stock is still affordable given their most recent earnings report.
They also haven't been suffering from the volatility that can often happen with penny stocks.
They've been on a steady upward trajectory, and data indicates that they could grow even more in the months to come.
Cheap Steel Stocks

Commercial Metals Co. (NYSE: CMC)
Commercial Metals Co. is an established steel manufacturer based in Texas.
They have a portfolio of smaller electric arc furnace mills in the US as well as scrap metal recycling operations in Poland.
Steel accounts for most of this company's operations, but they also make other metal alloys.
The steel industry as a whole is doing well right now, and Commercial Metals stock is definitely benefiting from this.
Commercial Metals' most recent earnings call was a positive one.
This sent share prices skyrocketing up to five year highs.
While there's been a lot of attention surrounding this stock, it still appears to be relatively cheap.
Right now, their P/E ratio is only 13.13.
As a result, many industry experts have adjusted their target price for this stock, and predict that earnings could move higher as well.
While there's no guarantee what's going to happen on the stock market in the months to come, things look good for Commercial Metals.
Steel Stocks: Final Thoughts
Steel stocks make an excellent addition to any investor's portfolio.
While steel is a cyclical industry, it can withstand an economic downturn much more effectively than say, the oil industry.
Current financial data indicates that steel stocks are on an upswing.
As manufacturing plants have been reopening, demand for steel is going up.
This increase in demand has also resulted in an increase in prices.
The U.S. government will likely invest in major infrastructure projects over the next few years.
This makes it the perfect time to buy into the steel sector.