In this time in history, we see more up-and-coming companies than ever before. These companies in turn lead to some of the best up-and-coming stocks on the market.
Technology is constantly expanding and improving, and this has a significant effect on other industries across the world.
We've seen many lifestyle changes over the last year because of the Covid pandemic. These changes have also brought about many new up-and-coming ideas and products.
These products come from companies with innovative ideas and visionary concepts that seem both inspirational and substantial.
In turn, these businesses see insane growth that ultimately transfers to huge stock gains on the market.
So, thinking about this radical time in which we live, what makes an up-and-coming stock?
Characteristics of an Up and Coming Stock
When researching stocks to try and discover the next "big thing", here are a few things worth considering:
The Company's Story
When investing, it's essential to understand how the company makes money. More importantly, this should be easy to do.
A potentially successful company must have a solid goal and a plan to get there. The path must be clear, and the end result must be something a consumer would be interested in.
We all take Netflix for granted now, but when you were waiting in line for Die Hard at Blockbuster video, could you imagine a $9 service where you could watch as many movies and TV shows as you possibly could want?
The company had the foresight to create a high-demand product and is still seeing great success. These are the types of companies to invest in.
Dominant Competitive Advantage
Having competition in the marketplace is usually a boon for businesses, as challengers keep everyone on their toes and push companies to create the next big thing.
When looking at companies, it's beneficial for them to have a product that makes them a clear leader in the field.
It's wise to ensure their intellectual property portfolio is strong, and there is a small chance that revenues will be undercut.
Future Focused
In line with point one, the most investable companies are those with their eyes firmly on the future.
It would make little sense for a company to manufacture cathode ray tubes when such technology is no longer of any use.
Products that have not yet been released that have the potential to be groundbreaking when they do are actually considered up and coming right now, even if they are yet to turn a profit.
Varied Revenue Stream
It's always beneficial to find a company that's executing on multiple fronts.
This is a testament to the team behind the name and also that management is forward-thinking, well-planned, and that the stock is not a one-trick pony.
Best Up and Coming Stocks
Redfin (NASDAQ: RDFN)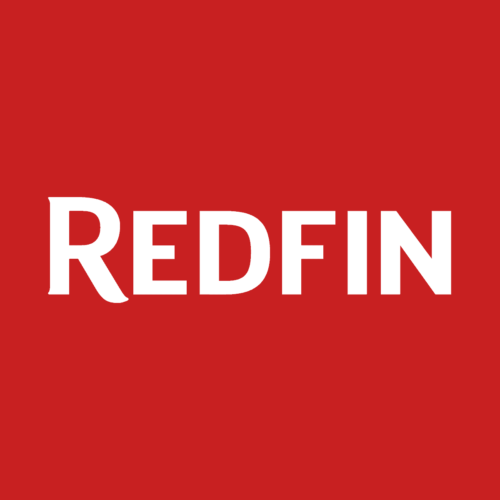 As the world (hopefully) comes out of the Covid pandemic, the world is a significantly different place than it was a year ago.
People who have not thought about home ownership or moving to a new location are now looking to make those adjustments they've been wanting to make for the past year.
With a large number of people working from home even now, individuals are looking to homes as more permanent places to work. They are moving to locations that fit their lifestyles and homes with the amenities they need to live and work.
Mortgages are also currently at a low, and full-service real estate brokerage Redfin is looking to take advantage of all these.
The company has already seen substantial growth over the last few years, and with real estate booming, it shows no sign of stopping.
Redfin only holds a small portion of the real estate sales to date but has the potential to take more of the market with each passing year.
Furthermore, a robust technological core and high web traffic all paint Redfin in a favorable light.
ABB (NYSE: ABB)
ABB is making a worldwide impact on both automation products and electrical equipment.
The company has placed itself in a unique place within these two markets and has set itself up to succeed in the long term.
The global economy as a whole is improving, and automation is on the top of the list in the industrial world.
That alone is enough to put them in the up and coming stocks category. Still, ABB's electrical components are making a statement in energy management, further pushing them into the spotlight.
The company is expected to see a 50% increase in earnings when second quarter numbers are released.
This, along with an impressive growth in stock prices, paints the way for ABB to continue its forward trajectory for the foreseeable future.
All these highlights have ABB currently listed as a strong buy.
Top Up and Coming Stocks
J&J Snack Foods (NASDAQ: JJSF)

J&J Snack Foods is no newcomer to the snack food space but is making quite a bit of headway in stock growth.
The company is responsible for well-known brands such as SuperPretzel, Icee, Slush Puppie, and Funnel Cake Factory Funnel Cakes.
The current CEO purchased the company back in 1971 after it filed for bankruptcy. At the time, the company had little sales and few employees.
Since that time, J&J Snack Foods has turned profit after profit to currently see more than $1billion in annual revenue.
The J&J Snack Foods stock started to see an uphill movement around the turn of the millennium and has shown no sign of stopping.
With several product niches, a solid growth strategy, and a strong management team, J&J Snack Foods looks only to continue moving in the right direction.
Marvell Technology Inc. (NASDAQ: MRVL)
While not backed by a team of superheroes, Marvell Technology Inc. is showing some power in the financial world.
Although not as big or well-known as companies like Nvidia or Advanced Micro Devices, Marvell Technology Inc. is an up and coming semiconductor company in its own right.
Semiconductors are very popular right now, and it makes sense that companies manufacturing the component are popular as well.
These small electrical components are incredibly essential across multiple product lines, not to mention computers and mobile devices.
They are currently the best at what they do and are a very sought-after commodity the world over.
Marvell Technology is at a lower price point than some of the more prominent names in this sector but is still seeing a large amount of success.
As a result, this may be a great entry point into the stock space for such a lucrative product.
New Up and Coming Stocks
Upwork Inc. (NASDAQ: UPWK)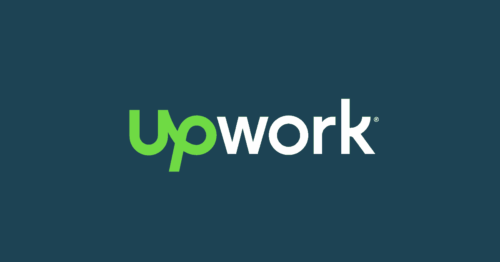 Upwork Inc. is all about helping companies helping businesses find and manage employees across multiple sectors.
The company is an entirely online employment marketspace and serves any and all businesses that need help recruiting workers.
They have gotten very good at matching potential employees and companies through efficient practices and processes.
More and more companies and workers are turning to Upwork to get connected and help each side find opportunities that they wouldn't be able to otherwise.
Upwork had an incredible year in 2020 with record revenue and a massive jump in stock price.
They show no sign of slowing down this year, posting record revenue for the first quarter and looking to surpass goals for the second quarter as well.
It's likely this stock has really just begun to grow its stock price, and now seems to be a great time to get your share.
Boxlight Corp. (NASDAQ: BOXL)
Boxlight Comp. is a penny stock option that is seeing fast revenue growth primarily due to lifestyle changes as a result of the Covid pandemic.
With a focus on educational technology solutions, Boxlight has met the demand for quality options that children and adults can use from the comfort of their own homes.
Not stopping there, the company also produces products that teachers can use in the classroom to teach and stimulate minds.
Their product line includes tools for professional development, classroom technologies, and software that can be used in and around the classroom as well as in a home setting.
First quarter reports from this year show that Boxlight Inc has seen an incredible 484% increase in revenue from last year alone.
If this growth trend continues, these increases should see their way into Boxlight's stock price as well.
Conclusion
It goes without saying that our list of the best up and coming stocks is not immutable, and circumstances could certainly change for any of these companies at any time.
While no one has the proverbial crystal ball, these companies each show promise, backed by real numbers that demonstrate their potential to really take off in the coming years.
Each has already started on the path to success, but only time will tell if they can keep that momentum going.
If you're willing to take a risk on companies that have the potential to net some major profits, look no further than this list.