OnlyFans stock is on investors' minds searching for a way to cash in on the subscription and entertainment platform. But is OnlyFans stock publicly traded? Keep reading to find out
Does OnlyFans Have a Stock?
Unfortunately, OnlyFans does not have stock to trade, as it is a privately owned company. This makes the company unreachable for retail investors — for now.
There might be a way you can invest in only fans before it has an initial public offering, which we'll explain in detail a little later. We also have a shortlist of competitor stocks that could be solid replacements.
Also, there could be an OnlyFans Initial Public offering (IPO) in the works that we'll give the rundown on.
But first, let's look at this wildly popular adult entertainment and fan-funding platform.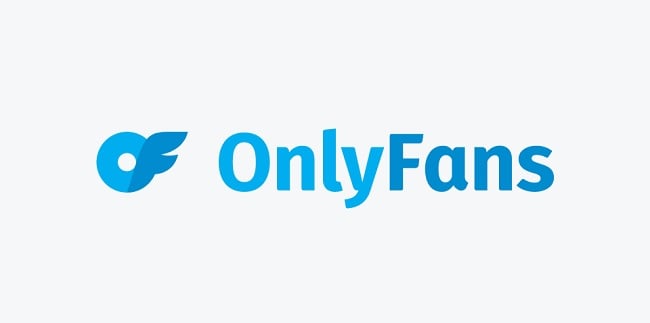 What Is OnlyFans?
OnlyFans is a social media platform that connects content creators and their fans together. The name is a play on words, as only fans of the creators will see the content because it's locked behind a paywall.
The platform works in a couple of different ways. Generally speaking, there are two models that content creators use on the site.
The first is the monthly subscription fee model. OnlyFans creators will set a subscription fee, and people with OnlyFans accounts can pay to receive exclusive content on a monthly basis.
After each month, the subscription renews, and the creator is paid again. This business model is similar to all other subscription-based services.
The alternative model involves creating a free or low-cost subscription, then allowing subscribers to pick what they'd like to pay for. This offers access to some free content, while other content is considered premium.
OnlyFans isn't without controversy, though.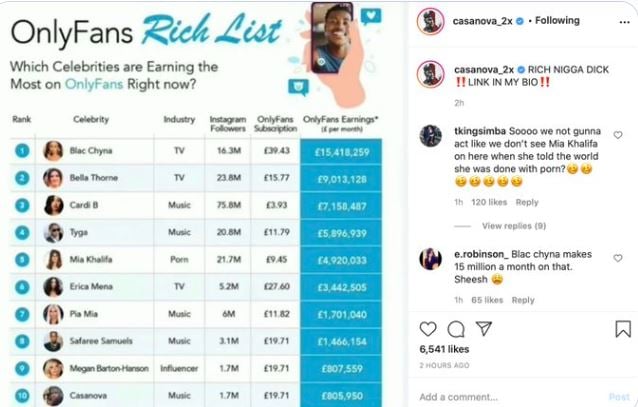 The platform is open to all creators, but it is known for its role in the adult content industry. This has drawn some criticism toward OnlyFans. However, many sex workers view OnlyFans as a safe alternative to the pornographic industry, as they are in direct control of the content they make.
Still, the company was somewhat taken aback by this reputation that was built around it, and they actually debated banning all forms of sexually explicit content on the platform. This, however, caused a mass exodus of creators that made a living off adult content.
While the idea was thrown around, the threat of losing nearly all of their user presence resulted in reversing the decision. OnlyFans takes its users seriously, and it decided to continue making money by working with creators in the adult entertainment industry, or those who were creating adult content.
A Social Media Platform for All Creators
There are a number of different markets within the OnlyFans community itself. Of course, you've got the creators involved in the adult entertainment industry, but you also have creators from every major area of interest.
You can find your favorite YouTubers on OnlyFans, as well as a number of visual artists and podcasters.
However, in recent years, OnlyFans has also been gaining popularity with your standard celebrities. In fact, some of the most profitable users in 2021 were reality stars and recording artists.
This goes to show that the platform is evolving beyond its status as an adult entertainment site. You don't have to be in the adult industry to use the website, but it is a popular choice for those professionals thanks to the fair pay and willingness to work with them.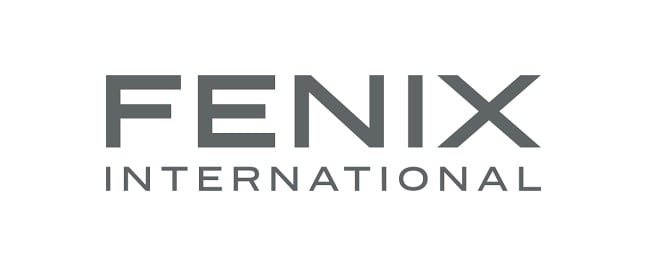 Who Owns OnlyFans?
OnlyFans was founded by Tim Stokely in 2016 and is owned by parent company Fenix International Limited. Fenix International Limited is a UK-based company. The popularity of OnlyFans sparked Fenix International's interest, and it became a private investor in exchange for ownership of the platform.
Is Fenix International Limited Publicly Traded?
Unfortunately, Fenix International Limited isn't publicly traded. Usually, there's a publicly traded company somewhere in the chain of ownership to invest in, but not this time.
This means, right now, there are no workarounds for savvy investors who want to buy OnlyFans or Fenix International Limited stock. There might be an up-and-coming IPO, however.
Why Is OnlyFans Successful?
For the most part, the success of OnlyFans is the business model that the company follows. Without considering the platform's popularity in the adult industry, or with adult entertainers, OnlyFans puts the power back into the hands of creators.
When you become a popular creator or social media influencer, much of the popularity that you have isn't profitable. It takes work to partner with companies to find sponsorship or paid opportunities.
On the other hand, OnlyFans has offered content creators a way to lock their content behind a paywall. As such, fans of these creators are forced to pay to view what their favorite internet celebrities are doing.
This is how OnlyFans makes their money. They take 20% of the earnings of the creators on their platform. This is a modest amount that most creators are happy to pay.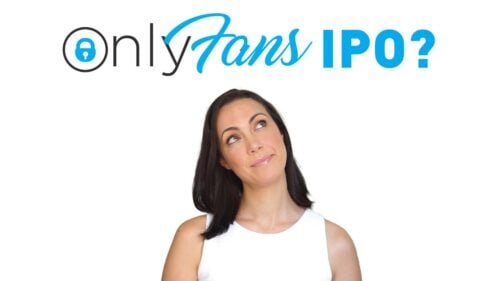 OnlyFans IPO Date
Fortunately for investors, rumors are swirling that OnlyFans is open to an IPO, and could have one in the works within the near future — there's no news on an actual date, however.
The company is, allegedly, mulling over the idea of going public through a special purpose acquisition company (SPAC). A SPAC is also known as a blank check company.
Traditional IPOs can take a very long time to go through, so many private companies are eyeing SPACs as a way to accelerate the process.
The best part about a SPAC is that non-accredited investors can access them. Which means if OF goes public via SPAC, anyone could buy OnlyFans stock.
How to Buy OnlyFans Stock
There are a few ways that you might be able to invest in only fans down the road.
First, you could hold out for the potential IPO. As mentioned, recent news indicates that OnlyFans could be looking to go public through a SPAC. While it's unknown when this could happen, SPACs can take as little as three to four months to complete.
As we mentioned, the plus here is that anyone could invest once OnlyFans goes public via SPAC. All you'd need is a brokerage account.
The second alternative is to wait and see if the company sells OnlyFans shares through a private marketplace for pre-IPO stocks like Linqto or EquityZen. The only downside with this is that OnlyFans stocks would only be open to accredited investors, which rules out much of the retail investing space.
OnlyFans Stock Symbol
Because OnlyFans is a privately held company, it does not have a stock symbol. Also, there isn't a Fenix International Limited stock. All we can do at the moment is speculate at what an OnlyFans stock ticker could be.
Some solid choices for a symbol are:
Really, though, many stock symbols aren't remotely close to the company name, so it could be anything.
We won't know what OnlyFans' ticker will be unless the company submits an S-1 filing with the Securities and Exchange Commission or reserves a ticker, which can be held for 24 months.
OnlyFans Stock Price
OnlyFans does not have a stock price, as it is not a publicly traded company. Until it files for an IPO or is listed on the stock market, there's no way to tell.
We can give a guesstimate, however. Based on the competitor stocks on our list, we could see OnlyFans trading for about $15 to $100 a share. Many factors affect listed prices on a stock exchange, so OF's share price could be much different.
OnlyFans Competitors
We've rounded up a list of OnlyFans' top competitors that are publicly traded. They aren't one-to-one competitors, but they do share many similarities.
Meta Platforms, Inc. (NASDAQ: FB)
Facebook is arguably one of the top stocks that come to mind when investing in social media or tech.
Last year, the company released its upcoming plans to create the "metaverse," and appropriately changed its name to Meta. It also released a subscription-based content creation program as well.
When it comes to the future of the internet, Meta is focusing on moving beyond social media and into an entirely different way of living. Virtual reality is going to become integrated with everyday life, sooner than later, and Meta will be paving the way.
The company discussed creating entirely virtual lives, similar to the video game Second Life, but more in-depth.
Additionally, it should be remembered that other profitable social media platforms fall under the Meta name, including Instagram. Instagram is the closest thing to a direct competitor of OnlyFans. It's the platform that inspired OnlyFans, after all.
With all the companies that fall under the Meta umbrella, this could be a great competitor stock to invest in.
Snap, Inc. (NYSE: SNAP)
Another excellent social media platform to invest in is Snapchat. Snapchat is owned by parent company, Snap, Inc
It's an ever-popular social media messaging service that is mostly based on sending pictures to and from your friends.
If you're looking for an OnlyFans stock competitor, they are a company to keep in mind. Snapchat was a revolutionary application upon its release.
Users love the ability to send photos and videos to and from each other.
Snap doesn't just own Snapchat, though. It's also the owner of Bitmoji, the popular emoji lookalike platform, as well as Spectacles.
Spectacles are a futuristic set of glasses that connect to a phone and act as an auxiliary camera. This lets users capture their daily lives in first-person view, an interesting way to go about recording the world around them.
You might want to put Snap stock on your shortlist of OnlyFans competitors to invest in, as it's only continuing to expand and innovate.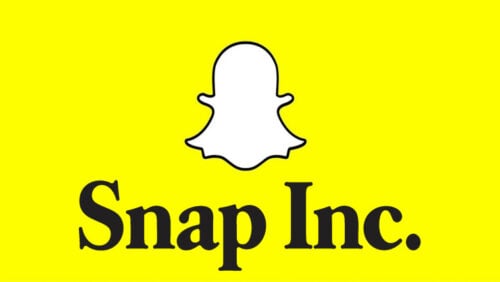 Zoom Video Communications, Inc. (NASDAQ: ZM)
Zoom is a public company that became a booming communication platform during the beginning of the pandemic, and it's still holding strong even after restrictions have loosened.
You can bet that Zoom is a company that's going to continue to be utilized for years to come. Several high-profile websites and companies have partnered with Zoom to use the platform for the foreseeable future.
Also, not everyone is ready for the metaverse, so Zoom's more grounded approach to communication could act as an intermediary in the upcoming years.
With hundreds of schools and businesses relying on Zoom for teaching, as well as families relying on it for communication, Zoom could be a solid investment alternative to OnlyFans.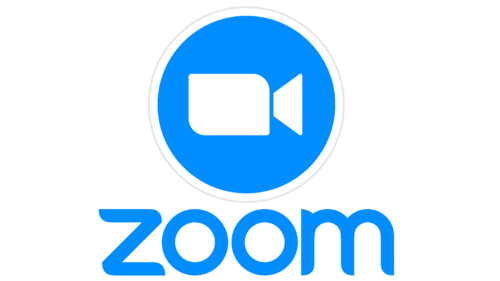 Twitter, Inc. (NYSE: TWTR)
Twitter is a sound alternative to OnlyFans if you want to invest in a social media platform with a massive audience.
It attracts millions of users daily, and it's at the center of most topics of conversation around the globe. Twitter can be used to follow your favorite content creators, or it can be used to review news from around the world.
Users can interact with their favorite companies and content creators directly. This is why Twitter has been a very popular form of social media for individuals and businesses alike.
When you're looking for an OnlyFans competitor, Twitter is about as good as you'll find.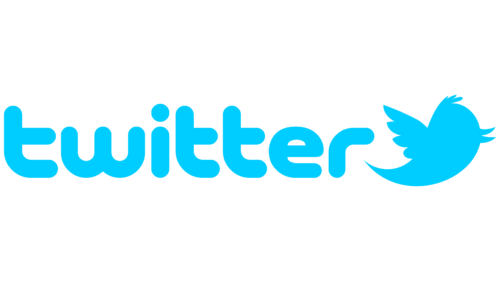 Wait for an OnlyFans IPO?
With OnlyFans potentially becoming a public company in the near future, you could hold out for the IPO. It may be possible to see OF listed on a stock exchange in a matter of years — or much sooner.
If OnlyFans goes public, it could be a good investment.
The platform is used by all sorts of creators, with some of the top earners of 2021 being celebrities like Cardi B and Tyga. With the way that the platform is moving, it's entirely likely that other large celebrities will make accounts, and this will only make the user base even larger.
There are other companies out there that could thrive in the same subscription-based space for adult content, but they don't have the same market share right now. This could make holding out for OnlyFans even more appealing.
Regardless, make sure to do your own due diligence before picking up any stocks in OnlyFans or otherwise, including the picks on our list.
OnlyFans Stock: Final Thoughts
OnlyFans is one of the most controversial social media platforms today.
On the other hand, it's also one of the most profitable for content creators of all kinds. As such, it makes sense to look into investing in the company. Unfortunately, at this time, OnlyFans is not publicly traded, and they have not yet scheduled an IPO.
However, we might see an IPO in the near future, as the company is having a difficult time attracting outside investors.
Fortunately, for now, there's a handful of competitors worth investing in.
FAQ and Recap
Can You Invest in OnlyFans?
OnlyFans is a privately run company, so you cannot invest in it. That said, OF is potentially eyeing an IPO via SPAC, so we might see its stock traded on a stock exchange sooner than you think. This would make Only Fans stock accessible to everyone, instead of just venture capital firms and private investors with connections.
Who Bought Out OnlyFans?
Fenix International Limited currently owns OnlyFans. There's a potential SPAC in the works, but no one knows the name of the company that will ultimately buy out OnlyFans. We'll need to wait for a public announcement to find out which company will take OnlyFans public.
Who Is the CEO of OnlyFans?
The current CEO of OnlyFans is Amrapali Gan (AKA Ami Gan). She became CEO of the subscription-based company in December 2021. Before then, Gan was the Chief marketing and Communications Officer and started this role way back in 2020.
Is OnlyFans Getting Banned in the US?
OnlyFans is not getting banned in the US and is available to use in many countries, including UK, Australia, Russia, Canada, Belize, Mexico, and Venezuela. OnlyFans is growing in popularity, so we won't be surprised to see the company expanding its user base around the globe.
What Is a SPAC Stock?
A SPAC, or special purpose acquisition company, is a vehicle that many privately owned companies use to fast-track listings on the stock market. Also known as a blank check company, a SPAC's sole purpose is to acquire a company to take it public by sidestepping the typical IPO process. This opens its stock up to more than just venture capitalists.