Follow along for a full breakdown of whether you can buy SpaceX stock.
SpaceX promises an exciting future for space exploration.
Since the 1960s, people have looked to the stars and dreamed of traveling to other planets.
It's challenging to get into space safely, and even harder to get back down once you've gotten there.
In recent years, several independent aerospace companies have been started by wealthy business owners interested in space.
These companies' advancements and plans make investors eager to own stock in them.
Today, we're taking a deep dive into SpaceX, the aerospace company focusing on affordable space travel.
So can you buy SpaceX stock?
Read on to find out!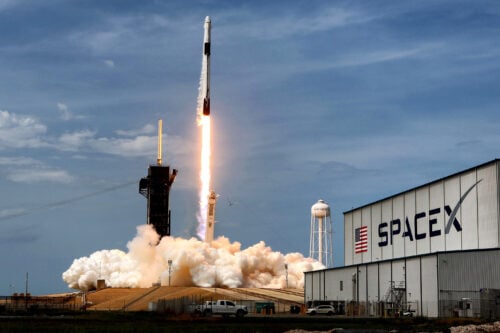 What Is SpaceX?
SpaceX, formerly known as Space Exploration Technologies Corp., is an American company focused on aerospace manufacturing, aerospace services, and satellite communications.
The company is located in Hawthorne, California, and was founded in 2002 by CEO Elon Musk.
Its original goal was to reduce space transportation costs, enabling the colonization of Mars.
While still philanthropic, the company's goals have diversified over time.
SpaceX: Early Years
In 2001, Musk wanted to create an experimental greenhouse on Mars called Mars Oasis.
He attempted to increase public interest in the concept and, in turn, NASA's budget.
As the project dwindled and ultimately failed, Musk realized he could personally make his concept a reality.
In 2002, Musk assembled a team of individuals to start SpaceX.
Musk was no stranger to business or economics and realized that because orbital travel had too high a cost, projects like the colonization of Mars and even simple orbital travel would be impossible to achieve.
This is why SpaceX started with the goal to reduce travel costs and, in turn, make these goals more accessible.
By 2005, SpaceX had announced plans to create a human-rated space program throughout the remainder of the decade, with NASA in full support.
They agreed to provide crew and cargo to resupply the International Space Station (ISS) for demonstration once SpaceX's vehicles were ready to travel.
The vehicle developed was named the Falcon 1, a craft meant for NASA's eventual demonstration.
The craft was tested three times from 2006 to 2008, ending in failure each time.
The company nearly went bankrupt from the attempts.
However, at the end of 2008, the first successful launch (the fourth in the series) of the Falcon 1 spacecraft occurred, and NASA awarded the first Commercial Resupply Services contract to SpaceX, effectively saving the company.
Falcon 1 reached orbit successfully a second time in 2009 and was retired shortly thereafter.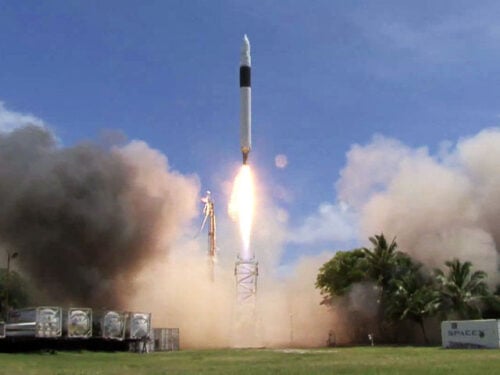 SpaceX: Middle Years
Following the success of Falcon 1, SpaceX moved ahead with more significant crafts: the Falcon 9 and the Dragon.
Funding from the NASA contracts allowed development to move forward quickly, and in 2010 the first test of the Falcon 9 with a mock Dragon spacecraft unit took place successfully.
Later that same year, the first operational Dragon spacecraft and Falcon 9 launched, safely returning to Earth after completing its mission objectives.
Because of the successful launch in 2010 and its data, NASA awarded an additional contract to SpaceX in 2011 to develop an integrated launch escape system in preparation for human-crewed flights.
The Falcon 9 and Dragon vehicle intended to shuttle crew and supplies to the ISS, and an escape system was needed to move forward.
In 2012, SpaceX began to pursue the reusable test program, and prototypes of the vertical takeoff and landing system were developed.
The first instances of these reusable rockets were tested in 2013.
In 2014, SpaceX began taking on commercial contracts for launches, competing with the American companies United Launch Alliance and Lockheed Martin.
ULA had a monopoly over the US military payload market, and SpaceX successfully bid for these contracts with more affordable pricing.
SpaceX began to design and develop the Starlink satellite constellation in 2015 to provide affordable global broadband internet.
The constellation would eventually consist of 4,425 satellites, providing total global coverage for high-speed internet.
This same year, the Falcon 9 had its first significant failure two minutes into the flight.
Another explosion occurred during a propellant fill operation in 2016, destroying both the payload and the rocket.
SpaceX: Recent Years
In 2017, SpaceX launched a returned Falcon 9 rocket for the first time.
The launch and recovery of the rocket were both successful.
Demonstrating their viability in the space industry, SpaceX steadily won commercial contracts and quickly became the leading global commercial launch provider.
In 2019, SpaceX began to move forward with the Starlink project and a new project dubbed Starship, aimed towards space travel.
In 2020, SpaceX successfully launched two astronauts, safely transporting them to the ISS.
It was the first private company ever to do so, another monumental achievement for SpaceX.
It proved to the entire industry that reusable rockets were completely possible.
Who Owns SpaceX?
Elon Musk, one of the wealthiest men in the world, is the owner of SpaceX.
Ownership is derived from Elon Musk's Trust, which owns 54% of the equity and controls 78% of the voting.
Musk also owns Tesla, Inc., The Boring Company, and Neuralink.
Musk prides himself on being an entrepreneur and a visionary and looks to use his wealth and his companies to change the shape of the world.
He is often referred to as a philanthropist and has gained a large following through his interaction with people via social media platforms, most notably Twitter.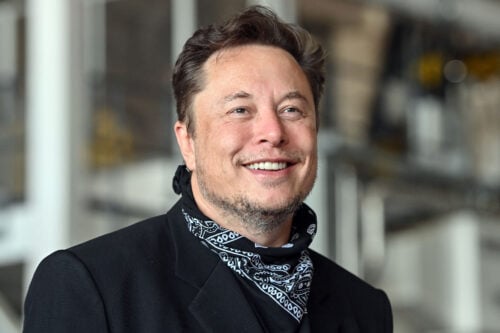 How Much is SpaceX Worth?
Through two different fundraising rounds in the last year, SpaceX has been able to raise over $3 billion and is currently valued at $100.3 billion.
As the company continues to grow and develop, from commercial and governmental contracts as well as other ventures like Starlink, it can be assured that the company will continue to grow in worth as well.
SpaceX Revenue
The company's annual revenue is estimated at $2 billion.
Due to the recent jump in valuation and extensive government and private contracts, that estimate is likely too low.
Can You Buy SpaceX Stock?
At this time, SpaceX remains privately owned, and investing options are not open to the public.
Currently, there is no initial public offering (IPO) planned for SpaceX.
According to the founder, owner, and CEO Elon Musk, the company will not be taken public.
He believes that the short-term demands of potential shareholders would interfere with his long-term plans for the company.
If an IPO is announced, it will be big news to people that are looking to invest.
SpaceX IPO Date
Since the company has remained privately owned, there has been no IPO date so far.
There have also been no announced dates for the near future.
SpaceX Stock Symbol
Investors and enthusiasts enjoy contemplating potential stock symbols for when the business goes public.
Ideas include SPAC, SPCX, and MUSK, but those may be in use by other business entities.
SpaceX Stock Price
Because SpaceX is a privately owned company, and there is no planned IPO, there is no current price for SpaceX stock.
SpaceX will likely remain a private company due to Musk's desire to remain as such.
Based on the money paid by private investors, the stock could easily be well over $500 per share.
SpaceX Competitors You Can Buy
While SpaceX stock isn't currently available, there are competitors that you can invest in on the stock market.
Take a look at some of our top picks.
Virgin Galactic (NYSE: SPCE)
Another billionaire's brainchild, Virgin Galactic, was founded by Richard Branson in 2004.
Though the company is nearly as old as SpaceX, it recently went public and has been benefiting from SpaceX's success.
When it comes to investing in a competitor of SpaceX, The Motley Fool Stock Advisor points to Virgin Galactic as the answer to anyone interested in investing in space tourism.
While they still haven't launched a person into space, the company already has a list of over one thousand people ready to fly for $250,000 per seat.
Analysts anticipate that Virgin Galactic stock will only continue to increase in value as the company makes progress.
Maxar Technologies (NYSE: MAXR)
If looking to invest in space company stocks that aren't related to space tourism, then Maxar Technologies is your pick.
This company is a technology company that focuses specifically on satellites and digital imaging.
Maxar Technologies' services are utilized by the government as well as Google Maps.
When looking at the market data over the period of the last year, the stock has shown a positive trend and will continue to grow.
Tesla, Inc. (NASDAQ: TSLA)
While Tesla may not be a competitor of SpaceX, it certainly is a good alternative when looking to purchase stock in SpaceX.
Tesla, also owned by Musk, is the leading electric car manufacturer in the United States and has a significant history of success.
The company itself has done nothing but grow, and looks to expand by developing and manufacturing reusable batteries for other companies, not just its own.
When considering buying Tesla, keep this in mind: The Motley Fool owns shares of Tesla in their portfolio, which could indicate the strength and longevity of the stock.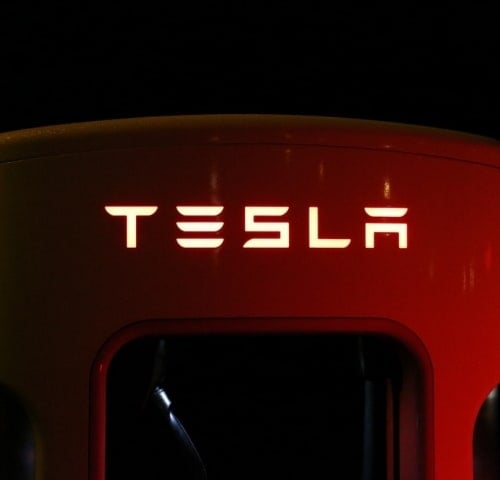 Wait for a SpaceX IPO or No?
For those who want to own space stocks, the best time to take action is yesterday.
Waiting for a SpaceX IPO won't generate immediate returns, but there is nothing wrong with keeping a little cash aside for when the time comes.
SpaceX Stock: Final Thoughts?
SpaceX is the most popular company involved in the current commercial space race and has done nothing but grow during the course of its life.
The company's original goal was to make space travel and rocket launches more affordable, but its aspirations have since become loftier.
With the introduction of Starlink, one of the more philanthropic goals of the company is providing affordable high-speed internet to rural residents.
Elon Musk's wishes as founder and CEO are for SpaceX to remain a private endeavor, but should there be an IPO, you can be sure that the stock price will be high.
A SpaceX IPO would also be purchased feverishly by traders who desperately want a chance at investing in the final frontier.
SpaceX Stocks FAQs
Read along for our answers to the most commonly asked questions about SpaceX stocks.
Why Is SpaceX Valuable?
SpaceX is arguably the most successful of the private companies participating in the newfound space industry.
In the face of adversity, SpaceX has only continued to make large strides forward.
SpaceX's value is also derived from its popularity.
People familiar with Elon Musk, and almost anything space-related, know about SpaceX.
Additionally, investors flock to SpaceX any time a round of funding is announced.
The worth of the company is universally known, and investors will do just about anything to be able to get in on the ground floor before commercial space travel is made possible to the general public.
Will SpaceX Ever Go Public?
Elon Musk has repeatedly stated that he has no intention of taking the company public.
He says this is because shareholder demands would interfere with his long-term goals and desires for the company.
How Much of SpaceX Is Owned by Elon Musk?
Musk now owns just over 43% of the company.
His stake in SpaceX is estimated to be worth around $50 billion.
Who Are SpaceX Investors?
The company has 60 investors, the largest of which is The United States Space Force.
Other reported investors include T. Rowe Price Group Inc., Sequoia Capital, Ontario Teachers' Pension Plan, Baillie Gifford, and Alphabet Inc.
Is SpaceX Owned by Tesla?
Though both companies are owned by the same person, they are completely separate business entities.
This means that you cannot get a piece of the SpaceX pie by picking up shares in Tesla.