SpaceX has revolutionized space travel and transport for over two decades, and the company's innovation shows no signs of slowing down. But how does SpaceX make money? Keep reading for the full scoop and a bit of background on the company.
What Is SpaceX?
SpaceX is the brainchild of the innovative Elon Musk, who also founded Tesla. The company focuses on space transport, travel, and technology.
The company works with governments and space institutions around the world. In 2020, the company sent NASA astronauts Bob Behnken and Doug Hurley to the International Space Station, a momentous occasion that millions could view online and on TV.
Elon Musk had hoped to raise public interest in space exploration and has so far been successful.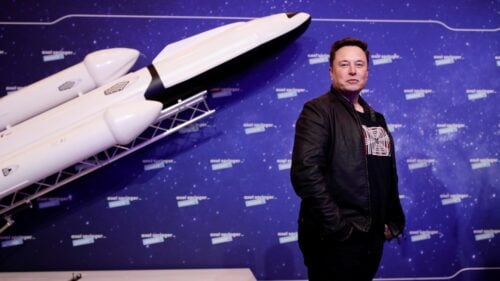 History of SpaceX
Elon Musk started Space Exploration Technologies Corp in 2002 with a simple idea in mind. He thought up "Mars Oasis," which would see the development of a miniature greenhouse on Mars.
Musk wanted to reinvigorate the public interest in space exploration and see the government increase NASA's budget.
The company grew rapidly as Elon Musk started to hire staff in 2002. Rocket engineer Tom Mueller became the company's CTO of Propulsion.
The name of the first SpaceX rocket was Falcon 1, a reference to Star Wars' Millennium Falcon.
In 2020, the company made news headlines when it successfully launched its Crew Dragon spacecraft crewed by two NASA astronauts.
This made SpaceX the first privately held company to send astronauts to the International Space Station.
Who Owns SpaceX?
The company was founded by Elon Musk on May 6, 2002, and it remains controlled by the Elon Musk Trust.
Headquartered in Hawthorne, California, Elon Musk remains the company's CEO and CTO. Gwynne Shotwell is President and COO.
The Elon Musk Trust holds 54% equity and 78% voting control of SpaceX, making it the technical owner.
Back in 2013, many believed that SpaceX would have an initial public offering. However, Elon Musk decided to hold off from an IPO.
His decision was to wait until after the Mars Colonial Transporter had been flown regularly. The development of this vehicle began in 2012.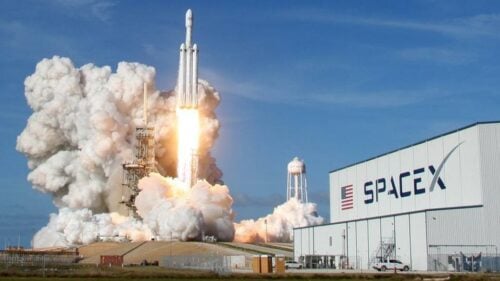 How Does SpaceX Make Money?
SpaceX makes money in a variety of ways, but it's unclear how many revenue streams it really has. While the company does aim to provide space transportation to the public in the future, that's not an option yet.
The SpaceX business model will likely change down the road, but one way it brings in an income now is by launching satellites into orbit for commercial customers and governments. These commercial launches are thought to be charged at $62 million with government contracts costing even more.
Reportedly, SpaceX signed a contract with NASA in 2017 worth $4.2 billion. It also had 60 launches that year, worth $7 billion.
The company's focus has been on innovation and technological advancements rather than making a profit.
How Much Money Does SpaceX Make?
Unlike rival company Virgin Galactic, SpaceX is a privately owned company, which means that its financial records aren't publicly shared.
Reports estimate the company made $2 billion in revenue in 2019, yet since then, there are only guesses about the company's financial status.
While believed to be a very valuable private company, Elon Musk prefers to keep the financials private.
What Is SpaceX Worth?
SpaceX is a billion-dollar company, even though it hasn't made any profit.
The company has received generous funding from a wide variety of sources. Google and Fidelity, for instance, own 8.33% between them, with Google reportedly investing $900 million.
SpaceX has held several successful funding rounds, with three taking place in 2019. The company was able to raise $1.33 billion that year.
In August 2020, it had another funding round that raised $1.9 billion. This is one of the largest fundraising pushes ever to be had by a private company.
The success of this fundraising has pushed SpaceX's valuation to $46 billion.
How Can SpaceX Make Money In The Future?
In the years to come, SpaceX will make more money by becoming an even greater force in space exploration. The company will continue providing space delivery services, and eventually, it plans to provide a public space transportation service.
Recently, SpaceX launched communications satellites to provide high-speed internet access around the world via its Starlink service.
The company has several government contracts and will likely attract more in the future. It plans to cut costs associated with space travel through innovation. One cost-cutting method is creating reusable rockets which will bring the cost of manufacturing down over time.
If SpaceX is ever successful at creating the technology required to reach and colonize Mars, it will change the world forever.
Should the Mars Colonial Transporter ever be ready, Elon Musk may then decide to list the company on the stock market.
In Boca Chica, Texas, where SpaceX is building and testing a passenger and cargo spacecraft, plans for a resort are being made.
Recently, the company listed a job advertisement looking for a resort development manager to oversee the first SpaceX resort.
This would create an entirely new revenue stream for the fledgling company.
Final Thoughts
For many years, Elon Musk has developed multiple innovative companies that capture the public's attention. Both Tesla and SpaceX are popular companies that have keen interest from private citizens.
His companies have experienced rapid growth, and Elon Musk became the richest person in the world in 2020, a title he took from Amazon's founder Jeff Bezos.
Space exploration is an up-and-coming industry so the boundaries of this company are truly limitless.
So far it has successfully flown astronauts to the International Space Station. It also launched satellites into orbit for multiple companies as part of its ride-share service for satellites.
With future plans including passenger spacecraft and SpaceX resorts, the company shows no signs of slowing down.
Its aggressively successful fundraising has the company valued at $127 billion. Financial success at SpaceX is only just beginning.
SpaceX FAQs
Does SpaceX Get Money From NASA?
Yes. SpaceX has been awarded multiple contracts from NASA, with the latest worth $2.9 billion. NASA is paying SpaceX to make a Human Landing Systems (HLS) that will take astronauts to the moon.
Who Gives SpaceX Money?
The US Government and several businesses give SpaceX money for services. The company charges commercial customers for its space delivery service and communications satellites via a rideshare program. It also receives money from the government for communication satellites and complicated government space missions.
How Much Funding Does SpaceX Get?
SpaceX has had multiple rounds of public and private funding, totaling billions of dollars. In 2021, the company raised $1.5 billion in funding, and it is seeking $1.7 billion in 2022. It was also awarded a $2.9 billion contract from NASA in 2021.
Is SpaceX Funded By the Government?
SpaceX is not funded by the government. It is a public company that receives funding from multiple sources. The company does receive money from the government, however, as a contracted supplier of services. Like other government contractors, SpaceX must bid on and be awarded contracts before it receives money from the government.