Want to know if you can trade Neuralink stock?
One of the most impressive innovators of our time might be Elon Musk.
Musk has spearheaded a variety of groundbreaking tech companies, like Tesla, SpaceX, and The Boring Company.
However, he has diversified even further, with other companies under his umbrella, including Neuralink.
Neuralink has its sights set on implantable brain-machine interfaces to redefine how we interact with technology and each other.
This revolutionary tech has the potential to reshape our everyday lives, which is why investors want a piece of the action.
But can you buy Neuralink stock?
Read along to find out if you can invest in Neuralink and see our picks for the best competitor stocks.

What Is Neuralink?
Neuralink is an implantable brain-machine interface by Elon Musk.
Some of the most impressive feats in technology we've had in recent years have been innovations in artificial intelligence (AI).
AI is reshaping advanced computer systems and technology networks.
As machine learning continues to develop, scientists are looking for new ways to integrate it into our lives — even in our bodies — or more precisely, our brains.
How are they going to do this, though?
Implanted brain-machine interfaces.
For instance, the Neuralink Corporation is looking to create a brain chip that will make the human brain competitive with computers through applications in AI.
Neuralink was founded in 2016 in San Francisco.
Elon Musk and several other partners started the company to treat serious neurological diseases.
Its future ventures will likely include the enhancement of human brains through biologically integrated technologies.
Since the start-up of Neuralink, the company has employed several neuroscientists, chemists, and robotics engineers.
Research and development have been put into the instruments required to connect humans directly to sophisticated tech; however, they have yet to be implemented.
While most people feel this is an impossible feat, the idea itself is something that Elon Musk and his partners believe in.
Creating a symbiotic relationship between people's brains and artificial intelligence is appealing to many, which is why the company has had several rounds of funding.
Those rounds of funding have led to large investments from many venture capital firms from around the world.
Among the investors are Valor Equity Partners, Craft Ventures, DFJ Growth, and Dreamers VC.
At this time, the company is still researching and developing the probes, robotics, and other technology required to tackle some of its goals.
In 2021, clinical trials for animals began.
In one interesting example, Neuralink demonstrated the technology in action.
A chimpanzee was shown playing the video game Pong using the Neuralink implant device.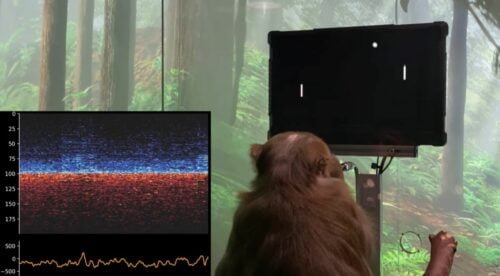 With things moving forward for the company, there's a chance that clinical trials are on the horizon.
This implementation will likely involve small steps, though, as integrating the tech directly at such an early stage could be dicey.
The company itself shares real estate with Elon Musk's AI company, as well, so the two are likely working together to accelerate advancements.
Who Owns Neuralink?
Elon Musk is the owner of Neuralink.
He's already broken ground in a variety of booming technologies, like EVs and space flight.
Neuralink could be his next successful endeavor, but only time will tell.
What Is Neuralink Worth?
From a dollar perspective, based on previous funding round and financing data points, the company is worth over $500 million.
If Neuralink is able to solve some of the complex medical problems it details in its patents, the value could be considered priceless to society as a whole.
What Is Neuralink's Revenue?
Neuralink's revenue is approximately $17 million per year.
Neuralink plans to use its chip interface to help correct brain injuries and conditions such as dementia.
Eventually the chip is expected to be available to consumers for connecting to smartphones and other IoT devices.
Will Neuralink Be Successful?
Neuralink has the potential to be successful, as the company is pioneering an entire field of research and technology.
While other companies have shown progress regarding neural signals, none have dedicated as much time or resources to neurological integrations.
When the brain and artificial intelligence meet, it's sure to pique investor interest.
Simply put, Neuralink is the first company to exist in its market, and it could be positioned to profit based on that alone.
To give an example of the company's success, its current valuation is over $500 million.
That's impressive for a company that's hardly 5 years old and has yet to push out a product.
Can I Buy Neuralink Stock?
At this time, Neuralink stock is not publicly traded on the stock market.
This means retail traders cannot purchase shares for their portfolios.
When Is the Neuralink IPO Date?
While investors are very interested in seeing this company have an initial public offering (IPO), no news of a set date is available yet.
There are also no signs the company has filed paperwork with the Securities Exchange Commission (SEC).
What Is the Neuralink Stock Symbol?
This also means that there's no Neuralink stock symbol or Neuralink stock ticker available yet.
While active traders are excited about investing in Neuralink, the process for allowing public shareholders has not yet been started.
What Is the Neuralink Stock Price?
As a private company, Neuralink does not yet have a stock price.
Since it is an Elon Musk company, the stock price is expected to be high once the company goes public.
Should You Buy Neuralink if It Goes Public?
If Neuralink goes public, it could be a wise idea to invest in the company.
At this time, there are no other companies with the same amount of resources available to innovate in this field.
If Neuralink can deliver on its vision, its share price could be remarkably high, assuming it's a public company.
Neuralink Competitors to Invest in
While you can't buy shares of Neuralink at this time, there's a silver lining.
There are other companies that tap into some of the same tech, but they aren't an all-in-one package like Neuralink.
Here are some competitor stocks on the market that you can invest in.
Biogen, Inc. (NASDAQ: BIIB)
Biogen is another large company that's working towards resolving neurological diseases for patients.
While the company isn't creating brain-machine interfaces, it's still making strides in neurological treatment.
This is what Neuralink aims to do in the short term.
Biogen was founded in 1978 and has been recently working towards Alzheimer's therapies for patients.
The company has patented one such drug, and it has been used to treat patients in the U.S.
The drug helps to reduce plaques in the brain that cause serious issues in those suffering from Alzheimer's.
In 2020, data released by the company indicated that it made $13.4 billion.

Amgen, Inc. (NASDAQ: AMGN)
Amgen is a biopharmaceutical company located in California that was founded in 1980.
The company itself has made breakthroughs in molecular biology and chemistry.
At this time, Amgen's goal is to provide healthcare based on recombinant DNA technology.
As of 2017, the company employed over 5,100 people.
This makes them the largest employer in Ventura County, California.
What's more, is that it's one of the largest independent biotechnology companies in the world.
In 2020, the company saw over $25 billion in revenue, which was up from years prior.
Amgen continues to make breakthroughs and continues to help people suffering from lifelong diseases.

NVIDIA Corporation (NASDAQ: NVDA)
If you're looking to invest in artificial intelligence rather than medical sciences, you can't go wrong with NVIDIA.
It is one of the largest technology companies in the world, serving many different markets.
Notably, it's very popular within the gaming industry, providing GPUs and handheld gaming devices to the public.
In addition to this industry, it also produces microchips for vehicle systems.
In recent years, NVIDIA has been expanding into the artificial intelligence market, making headway in supercomputing.
Utilizing their GPUs, the company has been able to make machines capable of deep learning, assisting many companies with AI implementation.
Due to supply chain issues, NVIDIA saw a fall in revenue for 2020.
The company reported that it'd earned just over $10 billion for the year.
However, the value of their total assets increased, which is always a good sign.

Neuralink Stock: Final Thoughts
Neuralink is positioning itself to be a leader in merging medical science and artificial intelligence.
Unfortunately, Neuralink stock is not currently available to the general public.
The company remains privately held and will likely remain as such until its technology becomes more mainstream.
Elon Musk is a firm believer in keeping things behind closed doors until they're ready, as we've seen from his other companies.
In the meantime, there are other stocks from competitors that you can invest in.
However, these companies only touch on a space Neuralink is innovating in — they aren't providing the whole package.
Neuralink Stock FAQs
Are you here for answers to pressing questions about buying Neuralink stock?
Read below for answers to the questions we get the most!
Can I Buy Stock in Neuralink?
The general public cannot buy stock in Neuralink at this time.
Investors are eagerly hoping for news of an IPO in 2023.
Is Neuralink Public or Private?
Neuralink is still private.
It is owned by Elon Musk and other members of the founder team.
Is Neuralink Public Yet?
Neuralink is not yet available for public investment.
It is not traded on any public market, and is not scheduled for an IPO at this time.