VRChat is an online virtual reality social platform where players can interact with others as 3D avatars.
It aims to allow ease in creating and exploring virtual worlds through the transformation of 3D content.
This Virtual reality platform strives to be able to draw the attention of the public into the expressive wonders of the gaming world through 3D.
So how does VRChat make money? Read on to find out.
VRChat is able to consistently deliver social content.
The virtual reality platform helps users to join communities, create and publish custom avatars, and delve into the virtual world with people across the globe.
Its user-friendliness has increased the number of people who interact with it over the years.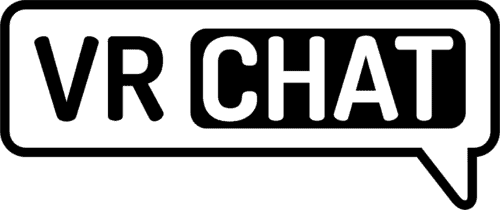 How Does VRChat Make Money?
VRChat is yet to be harnessed monetarily. The business model of the virtual reality platform is currently evolving.
But, for now, there are no defined means of making money through the platform or the game itself.
The owners are consistently working towards the monetization of the platform.
However, VRChat is yet to work on a design and production plan to implement a kind of marketplace that will enable profit.
The good news is that VRChat has the potential to maximize ideas that will aid in its monetization.
How Much Money Does VRChat Make?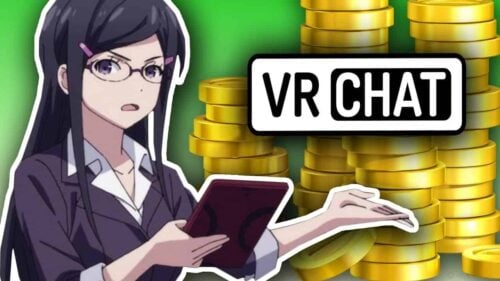 VRChat is a free-to-play social platform. Therefore it is unclear, for the most part, exactly how the company profits.
VRChat operates freely and is yet to actualize in-game monetization.
The only means of profit for the company are through external sources of revenue.
This involves creating 3D content for people.
The company also makes some money from the investors who buy the integration with the VRChat.
For now, external factors are the only way the social VR platform brings in income.
It is a privately owned company surviving on investors' funds.
VRChat History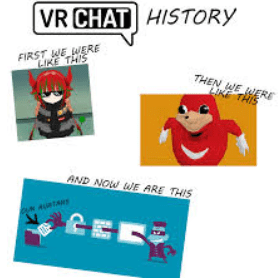 VRChat is the creation of Graham Gaylor and Jesse Joudery. In 2014, the duo began to work with Ron Millar.
Millar is best known for his work on Warcraft to make the first ever VR social platform.
The game was released on the 16th of January 2014 as a standalone application compatible with Microsoft windows.
On October 4, 2016, VRChat was able to leverage its ability to meet the dream of VR fans by getting funds through a seed round of 1.2 million.
On February 1, 2017, VRChat became available via Steam's early-access program.
VRChat supports multiple VR devices such as Occulus, HTC Vive, Windows Mixed reality, and the Valve Index.
The game is available for purchase via SteamVR.
The game is constantly evolving, helping to actualize the dream of an immersive and interactive world.
Today, VRChat has over 25000 worlds available for players.
Who Owns VRChat?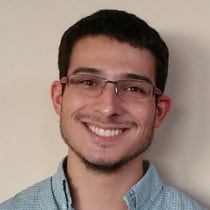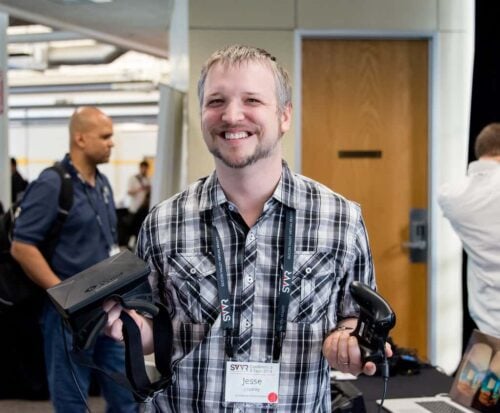 VRChat owners are Graham Gaylor and Jesse Joudery.
They continue to partner with other programs and secure funds through investors.
For instance, the VRChat Series C round of funding on the 5th of September 2019 saw VRChat raise $10 million.
The Virtual Reality platform got funds from HTC, Rothenberg Ventures, Brightsome venture Capital, and so on.
For now, they have 8 investors. However, the only owners are Gaylor and Joudery.
Presently, there are three executive members on the board of the company.
They are, Graham Gaylor (Co-founder/ Chief Executive officer), Jesse Joudery (Co-founder Chief technology officer), and Ron Millar (Chief creative officer).
What is VRChat Worth?
VRChat continues to attract the eyes of investors. Over the years, the virtual social platform has steadily increased its worth via funding.
A breakdown of funding is below:
At the Equity stage- VRChat had 2500 dollars in January 2015.
Seed- Seed funding round of October 2016 helped raise $1.2M.
Series A- This round recorded $4 million in September 2017.
Series C- VRChat recorded $10 million.
Indeed, VRChat is worth a fortune but the company's worth is not indicated anywhere as of now.
How Can VRChat Make Money in the Future?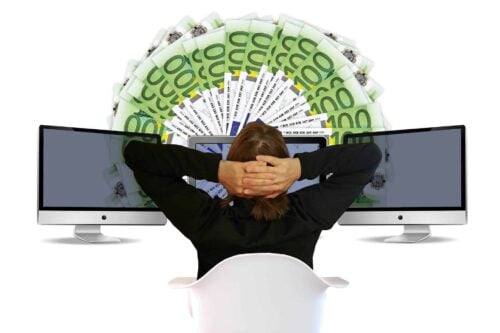 VRChat hugely relies on funding from investors. Due to its steady popularity, social VR can create an industry of its own.
That aside, one way VRChat can make money in the future is by partnering with popular entities that will benefit from the partnership.
For instance, HTC is one of the leading investors because of their products like HTC Vive.
It is a product that some gamers and players cannot do without.
The gateway to fortune can be opened to VRChat in the future if VRC Traders are drafted into the company.
This is not going to be a ploy to monopolize the industry.
However, it will ensure that restrictions and concerns of players who want censorship of custom content get attention.
Aside from redirecting the marketplace, VRChat can also make money in the future by ensuring the industry of 3D avatars and world creation remains in existence.
That means there is a viable business that people show interest in.
At this point in time, the company will partner with artists by using their songs.
They will also partner with companies to make advertising revenue on the platform.
The ads can take the form of a Virtual room where an extension is made within the game.
It is another innovation that VRChat can harness for money.
Earning money making custom avatars in social VR and staying in the business of creating games will propel profits.
How Does VRChat Make Money? I Final Thoughts
VRChat has no in-game monetization as of now.
It is still growing and investors are not shying away from the prospects of the industry gaining more popularity.
As long as there is a steady increase in the numbers of people who would love to see direct character models, there is a possibility of ongoing success.
It is already evident that investors and partners will keep showing up.
The future revenue of VRChat will likely come from its ability to harness interest in the internet and gaming world.
People use gaming to relax and escape reality, and this concept does not seem to be going anywhere anytime soon.
Continued and growing interest will only further fuel investor's desires to put money into the company.
Twitch and Youtube are helping to build a community of VR users.
This will help VRChat to continue to grow in popularity, likely attracting more investors as well.
VRChat may also create jobs for players who want to create custom content, avatars, and in-game add ons, thus making it a platform that can garner plenty of interest to various groups of individuals.
For now, virtual reality seems here to stay and platforms like VRChat only help to garner interest in the fairly new industry of VR.