Altucher's Investment Network is an email newsletter from the mind of venture capitalist and hedge fund guru James Altucher. Keep reading our Altucher's Investment Network review for a complete breakdown of this popular research service.

Review of Altucher's Investment Network: Overview
Altucher's Investment Network is a top-tier research service that leads members to red-hot investment opportunities.
Membership includes unlimited access to Altucher's Investment Network. Each monthly issue features a new recommendation and loads of research on the latest market moves.
You also get a boatload of bonuses when you sign up, including several special reports and other goodies.
Altucher's top-quality research is perfect for folks seeking an extra edge in the market. But, who is James Altucher, and is he qualified to lead you to the investing promise land?
James Altucher Review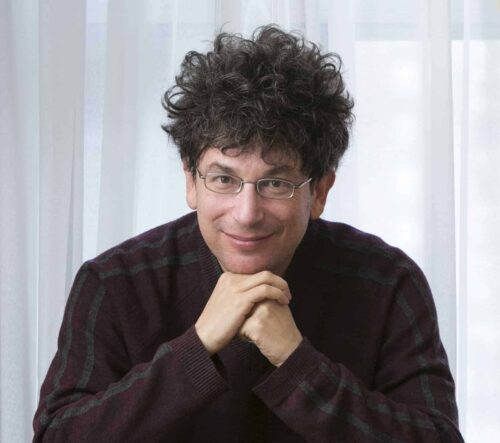 James Altucher is a former American venture capitalist and former hedge fund manager with a lengthy track record for success.
Altucher's investing expertise are impressive to say the least. His views have been featured in prominent publications like The Financial Times, The Wall Street Journal, and others.
His newsletter, The Altucher Report, has also received high praise. Altucher aims to merge Silicon Valley with Wall Street through his research, tips, and suggested investment opportunities.
Altucher is a respected voice on Wall Street, and many view him as an industry leader.
Is Altucher's Investment Network Legit?
Altucher is an experienced investor, and his high-quality research has earned him a fervent following over the past few years.
Altuchers publishes his newsletter under one of the leading research firms in the U.S., Agora Financial.
Besides Altucher's service, Agora's network of newsletters includes some of the most recognizable names in the industry. It's an obvious leader in the field.
The company is based in Baltimore; right in the good ol' US of A. That means you're covered under U.S. consumer protection laws, and you have legal recourse if you ever feel wronged.
Altucher's Investment Network notably features both a respected guru and an industry-leading publisher. There's little doubt that this research service is 100% legitimate.
>> Already sold on Altucher's Investment Network? Click here to see how to sign up today for just $49. <<
What's Included?
Along with the reports, recommendations, analyses, alerts, updates, and news, Altucher's Investment Network offers a number of bonus guides to subscribers. The details of each are listed below. Let's take a look at whats included.
Jeff Bezos' Big Bet: Retire Rich on StarNet Universal Internet Revolution
Altucher believes a small company that creates radiation-protected computer parts could produce a huge windfall for early investors.
Another company he's watching cleans space debris, and Altucher believes this firm could also bloom into a lucrative holding soon.
These two firms are toiling in obscurity at the moment, but that could all change very soon.
Altucher believes these companies could skyrocket after Amazon's Jeff Bezos launches its satellite-based internet system, which Altucher calls StarNet.
Lunar Mining – An Exclusive Guide to Exploiting a Quadrillion-Dollar Opportunity
Altucher believes humans will ultimately mine the moon, and, when we do, it will create a massive, quadrillion-dollar opportunity.
An early position in this company could lead to incredible returns down the road and in the years ahead.
In this report, Altucher breaks down the potential opportunity in unmatched detail. You won't find such detailed information about 'moon mining" anywhere else. '
The Advantage of Micro Gravity: A $1 Trillion Investing Strategy That's Truly Out of This World
This report explains how manufacturing companies could substantially reduce costs by producing certain goods in a low-gravity environment.
Companies that utilize this method could have a tremendous edge. Potential benefits include reduced costs, earnings growth, and much more.
This technology might seem like science fiction, but it could come sooner as you think. Altucher provides a detailed breakdown in this mind-blowing report.
What's Included with Altucher's Investment Network?
There is plenty included with a subscription to Altucher's Investment Network, including investment research, market analysis, and much more. Your membership includes:
Altucher Investment Network

Monthly Newsletter

Weekly Updates

Alerts on trending investment opportunites

All guides listed above
Altucher's Monthly Newsletter Review
The monthly newsletter is the main component of the service. Each issue comes loaded with Altucher's latest research. stock recommendations, and much more.
Altucher also uses the newsletter to update readers on the current status of previous picks. If something hits the news that could affect his outlook for a stock, you will hear about it in the newsletter.
The newsletter also includes an analysis of the latest market-moving news and important events.
With so much information in one place, Altucher's monthly report is like a roadmap to the financial markets. It has everything you need to learn how to invest with confidence.
Weekly Updates
The newsletter only comes out once a month, but the market moves fast. Fortunately, Altucher's weekly updates keep you informed in the interim.
If a recommended stock takes a turn, Altucher sounds the alert in his weekly updates segment.
These short-term updates are an invaluable resource for busy readers who don't have time to micro-manage the model portfolio.
Alerts
The network also provides alerts that can be sent to both your email and via text message.
You'll get an email alert anytime a recommendation changes on a model portfolio position.
You can also get optional text alerts when actionable trade recommendations are sent out, so you know to check your inbox.
This feature gives you the capability to pull the trigger on a hot trade opportunity as soon as the word goes out.
Altucher's alerts give you the power to take action on fast-moving opportunities from anywhere. They also tell you when it's time to scramble out of an existing holding.
For many investors, the kind of advance notices are an absolute game-changer.
Altucher's alerts keep totally informed on your trade recommendations, and you don't need to glue your face to your computer screen to use the strategy effectively.
Altucher's Investment Network Satisfaction Guarantee Review
Altucher's offers an outstanding, 100% money-back guarantee on every subscription. In fact, it's one of the longest-term guarantees in the industry.
You can try Altucher's Investment Network for up to six months and, if you're not completely satisfied with the service, you qualify for a full refund; no questions asked.
Many research services don't offer a guarantee at all. If they do, it usually only lasts for 30 days from the purchase date.
By giving you a full six months to try his service, Altucher is making a bold statement. He stands by his service, and he's willing to risk his own neck to prove it.
How Much Does Altucher's Investment Network Cost?
Under the current deal, you can sign up for Altucher's Investment Network for just $49 per year.
That puts the service within the reach of most everyday folks, and it's a real value considering how much research you get in return.
You're also covered with Altucher's extensive money-back guarantee, so you don't have to worry about buyer's remorse here.
>> Ready to sign up? Click here to get access to Altucher's Investment Network for just $49 today. <<
Altucher's Investment Network Review: Pros and Cons
There are both pros and cons associated with becoming a member of Altucher's Investment network.
Altucher's Investment Network Pros
Led by a respected guru in James Altucher

Provides a steady flow of high-quality research

Cost is low compared to other services

Includes a treasure trove of bonuses

Six-month money-back guarantee

Includes extensive resources on space-based opportunities
Altucher's Investment Network Cons
There is still some risk involved, as with all investments.

Some find the sales tactics for the reports gimmicky.
Is Altucher's Investment Network Right for Me?
The offering bundles together a variety of reports which offer updates, news, and analyses of the market. It also analyzes and suggests emerging opportunities that James and his team see as options for creating sustained wealth.
Only you can decide if the service is right for you. However, James Altucher's track record is fairly impressive. His knowledge appears to be of good value and could help people at all levels of interest become more knowledgeable about what to invest in.
If you are looking for recommendations based on research for emerging stocks and investments, Altucher's Investment Network may be worth the fairly low cost.
It is worth trying out if you have the extra $49 to spend now. You can always cancel your subscription if you are not happy with the offerings.
Altucher's Investment Network Reviews by Subscribers
Many people have excellent reviews for Altucher's Investment Network. Here are some of the most notable that we could dig up:
That's some pretty high praise, but what do his subscribers think? Check out these Altucher's Investment Network reviews by readers:
Is Altucher's Investment Network Worth It?
Altucher's Investment Network is a fantastic research service with a very accessible price point.
At just $49 for the entire year, you'll pay an average of less than $7 per month. That's less than your favorite streaming service!
However, you're getting a lot more than TV entertainment for your dime with Altucher's. With practice and a little bit of luck, this service could lead you to the kind of money that could totally transform your life over the years.
With constant alerts and new research releases every month, it's an ideal strategy for everyday folks who are trying to build their knowledge of the markets… the things you may not learn on TV.
No matter how busy you are, Altucher's keeps you on point by giving you a friendly nudge anytime something comes up that needs your attention.
The service is an obvious value, but the six-month satisfaction guarantee makes it an absolute steal.
You can test-drive Altucher's Investment Network for a full six months and return it on the 179th day if you're not satisfied. With a guarantee like that, signing up is virtually risk-free.
When you add all that up, it amounts to one heck of a bargain. Altucher's Investment Network scores high in the value-for-your-dollar department.
Altucher's Investment Network Review: Final Verdict
Altucher's Investment Network is a reliable source of game-changing research, and even the tightest budgets can afford its relatively low price tag.
With a host of bonus materials included free and an industry-leading satisfaction guarantee, there's a lot to like about this service.
You're dealing with a reputable, U.S.-based publisher with decades of experience, and your purchase is protected with one of the best satisfaction guarantees in the industry.
If you want to get more out of your portfolio without breaking the bank or simply learn about cutting edge opportunities, you should give Altucher's Investment Network a long look.
It has everything you would expect from a top-tier investment research service
That's it for our Altucher's Investment Network Review. See how to sign up now for just $49.