The Stock Dork is reader supported. We may earn a commission, at no additional cost to you if you buy products or signup for services through links on our site.
Everyone's talking about Ian King's new 'Death of Dow' presentation, so we're getting to the bottom of the hype in our Automatic Fortunes review. Keep reading to find out if Automatic Fortunes and Ian King are legit.
Automatic Fortunes Review: Overview
Trading isn't easy but a stock-picking service like Automatic Fortunes can help everyday retail traders trade like a Wall Street shark.

Get a one-year subscription to
Automatic Fortune
for only $97 to take advantage of the 100% risk-free guarantee!
This particularly service is led by Ian King, an established finance veteran and stock-picking guru, and published by Banyan Hill Publishing. More on them later.
Automatic Fortunes is a research service that gives busy people the tools they need to successfully navigate the market.
When you subscribe to Automatic Fortunes, you'll discover the hottest trends in the stock market, including opportunities in next-generation technology like artificial intelligence, 5G, and more.
Incorporating these stocks into your investment strategy could take your portfolio to another level.
If you sign up now, you'll get an even better deal. You get a slew of bonus reports and other resources when you subscribe for the Automatic Fortunes 'Death of Dow' package.

Automatic Fortunes:

What's Included?

Automatic Fortunes focuses on emerging opportunities in small-cap stocks in innovative companies

12 Monthly Issues of the Automatic Fortunes Newsletter
Regular Trade Alerts, Weekly Updates, and Monthly Dispatch
Model Portfolio Access
World-Class Customer Service and Support

BUY NOW →
>> Ready to get started? Sign up for Automatic Fortunes now <<
Death of Dow Review
Ian King sees a new opportunity on the horizon, and it could lead to a Tech Boom that surpasses anything we've ever seen before.
According to King's research, cutting-edge technology will be the driving force behind this epic era of economic growth.
Mr. King isn't the only one that sees big things on the horizon for the stock market. The Harvard Business Review calls it "the age of digital disruption" that promises to open the door to create any scenario you can imagine."
The Wall Street Journal's sister site, MarketWatch, likened this coming tech explosion to a "great technology wave crashing over America."
Blue-chip companies like you find in the Dow Jones Industrial Average used to be household names that were the foundation of any properly diversified portfolio, but the next tech boom could make that investing strategy obsolete.
Unfortunately, many Americans mistakenly believe that they've missed out on the best days of the Tech Boom, but this bull market could still have a lot of gas left in the tank.
The driverless car race, the push for artificial intelligence, 5G, and other tech trends could fuel growth in the market for decades to come.
If you missed out on the bull market, don't throw in the towel. There are still plenty of lucrative opportunities in the stock market, and Automatic Fortunes can help you zero in on the hottest growth trends.
Ian King Review
Ian King is the trading guru behind Automatic Fortunes. He's also an established investment research publisher with a lengthy track record of success.
During his 20-year career in finance, Ian King has been featured on a number of prominent financial news networks, including Fox Business News, Investopedia, Zero Hedge, and Seeking Alpha.
At age 21, Ian King took over the mortgage bond trading department at Salomon Brothers. Later, he made stops at at Citigroup and as hedge fund manager at Peahi Capital in New York City.
In 2008, Ian King's team generated a 339% return, and he's one of the top resource contributors on Investopedia which is why no dive into automatic fortunes would be complete without a through Ian King review.
King finally settled down into his role at Banyan Hill Publishing in 2017. He's currently the chief researcher for three Banyan Hill newsletters: Automatic Fortunes, New Era Fortunes, and Next Wave Crypto Fortunes.
His background as a hedge fund manager shows that Ian King knows his way around the financial markets. He has an impressive track record of profitability, and he's a highly qualified guru.
>> Get the scoop on Automatic Fortunes from Ian King himself here <<
Automatic Fortunes Investment Strategy Review
Automatic Fortunes focuses on emerging opportunities in small-cap stocks in innovative companies with the potential to post 10x returns over the course of the next year.
These are the king of under-the-radar stocks that explode out of nowhere when they have a big breakthrough.
Those are the type of long-term growth plays that Ian King targets with Automatic Fortunes. Owning just one of these high-octane growth stocks could be a game-changer for your portfolio.
Just imagine scooping up Tesla when it was trading for less than $200 per share BEFORE the 4-for-1 stock split.
Automatic Fortunes focuses its research efforts on uncovering stocks with similarly explosive potential.
It's a bit of an unconventional investing strategy, but adding speculative, high-growth positions to your portfolio can be a very effective way to beat the market.
It can also be a good investing style for younger investors who have more time to ride the stock market ups and downs.
Now, you know the man and the service, but what about the company behind it all, Banyan Hill Publishing? Is this research publisher the real deal or another research service scam?
Is Banyan Hill Legit?
Banyan Hill was founded during the peak of the Dot Com boom back in 1998. It wasn't long before the tiny investment firm established itself as a premier global asset protection and investment firm.
In 2016, Banyan Hill Publishing was born. The company shifted its focus away from the asset management business and dove headfirst into publishing research for the everyday retail traders.
The company's has a number of on-staff specialists that conduct extensive research into U.S.-based investment opportunities in commodities, small and midcap stocks, income investments, options, and more.
Nearly 700,000 read Banyan Hill's research newsletters everyday, and the company has developed a loyal following amongst its members.
We give you the chance to tap into the minds of our esteemed experts and look over their shoulders, adopting the same strategies they've used to grow and protect their own wealth. With backgrounds in technical analysis, business management and financial planning, we can help you achieve a higher level of financial success without unnecessary risk."
-Banyan Hill Publishing
Safe to say, Banyan Hill is no scam. Its a respected financial firm with a track record that goes back more than 20 years.
You can trust you're getting your research from a qualified source when you subscribe to Automatic Fortunes. The company has an "Excellent", 4.7-star rating on Trustpilot.
Automatic Fortunes Review: What's Included?
12 Monthly Issues of the Automatic Fortunes Newsletter
Regular Trade Alerts, Weekly Updates, and Monthly Dispatch
Model Portfolio Access
World-Class Customer Service and Support
Money-Back Guarantee
If you sign up now, you can also get in under the limited-time Death of Dow deal.
This special promotion includes six reports covering some of the hottest up-and-coming tech trends.
>> Sign-up now for instant access to these resources now <<
The Death of Dow Review: Special Reports
In honor of the opportunities Ian King is seeing in the tech sector, he's including some of his latest research reports with this offer, including:
"How to Make a Fintech Fortune"
This report introduces you to one of the hottest up and coming opportunities in the mobile payments industry, an industry that has grown sharply during the pandemic.
"The Company Leading the Big Data Money Boom"
Research projections show the Big Data market could grow by 18,000% over the next ten-years. This under-the-radar stock could be the best kept secret in the industry.
"The Company Leading the $12 Trillion 5G Revolution"
The 5G trend could be one of the biggest growth stories of our lifetimes. This company is in prime position to lead the market, and it's trading for less than $10 per share.
"Buy This Millennial App Now"
This report covers a mobile app stock that has the potential to disrupt a $250 billion industry next year.
"Five Toxic Stocks to Dump Now"
Making money is good, but losing money might be the worst. This report aims could help you avoid big losses down the road.
These 'old-era' companies used to be household names, but they could decline significantly over the next few years. This is the hallmark of the Death of Dow campaign.
"The Driverless Car Race is Here: Grab Over 100% Gains Now"
The self-driving car revolution could be one of the most consequential tech trends of our generation. The global transportation industry is worth $4.8 trillion, so there's a lot of money to be made.
This company could be the first to make it big in the sector. Get a full breakdown of the stock in this special report.
>> Click here sign up for the Death of Dow bonus reports now <<
Automatic Fortunes Newsletter Review
Research reports are great, but the market moves fast so it's good to have someone in your corner for the long haul.
The Automatic Fortunes monthly newsletter keeps you supplied with a steady stream of high-potential investment opportunities.
You'll receive a new recommendation in every newsletter, along with the latest stock market news, research, and analysis. It's you go-to guide to the market every month.
When you factor in the newsletter and bonus reports, you'll end up with more than a dozen stock picks to check out before your subscription runs out.
Trade Alerts and Updates
We're repeating ourselves but, again, the market moves FAST! A month is an eternity in the stock market, so you need more frequent updates to navigate the waters effectively.
Fortunately, Automatic Fortunes doesn't sell its subscribers short. In addition to the monthly newsletter, you'll get daily updates on the latest market-moving news.
It doesn't end with the daily tips either. The company also sends out more extensive updates once a week and wraps every month with a monthly dispatch.
With so many updates, Automatic Fortunes does an excellent job at keeping their members informed about their investments.
Model Portfolio Access
Automatic Fortunes maintains a model portfolio where it keeps track of all of its current active recommendations. It include the current recommendation for each position, price targets, and other pertinent information.
The model portfolio gives you an birds-eye view of the Automatic Fortunes portfolio that instantly tells you how each position is performing.
It's a great way to stay on top of the latest stock picks, but it also serves as a concrete testament to research service's stock-picking ability.
With one glance, you can see all the recommended stocks, and you can tell pretty quickly that Automatic Fortunes has a quite a knack for uncovering small-cap stocks with big potential.
World-Class Customer Support
You can count on fast and friendly customer service if you ever have an issue with your subscription.
The customer service team is attentive and responsive so you can sort out any potential problems in a relatively painless fashion.
As we mentioned earlier, Banyan Hill scored an 'excellent' rating on Trustpilot, and more than a little bit of that has to do with its dedicated support team.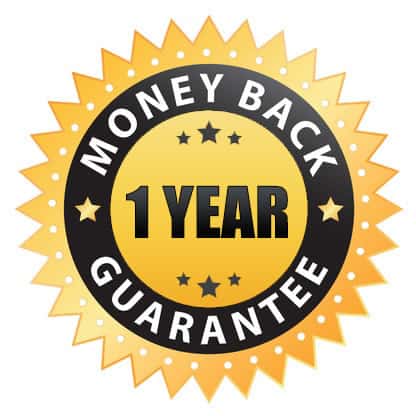 Money-Back Guarantee
Automatic Fortunes scores big points in this category. It has one of the best refund policies in the business.
Most research services and newsletters only offer a 30-day refund policy, and some have tons of conditions and fine print.
Automatic Fortune's guarantee is refreshingly straightforward. Here's the policy in Ian King's own words:
"Yes, your subscription is 100% risk free. Take the entire year to try Automatic Fortunes. Read the monthly reports. Watch the weekly updates. Follow the model portfolio and the trade alerts."If you're not 100% satisfied, simply let my team know, and they'll issue you a full refund of your payment. It's that simple. "
-Ian King
A one-year guarantee is pretty much unmatched in the research industry, and there's no fine print from what we can tell.
With a guarantee like that, you can subscribe to Automatic Fortunes with confidence. If you're not satisfied for any reason, you can contact the support team and get a full refund.
>> Sign up for Automatic Fortunes and take advantage of the 100% risk-free guarantee <<
How Much Does Automatic Fortunes Cost?
A one-year subscription to Automatic Fortunes cost $97. That's a more than fair price when you consider everything that's included with the deal.
Some research services charge less, but most of them can't match Automatic Fortune's unprecedented one-year guarantee.
The "Death of Dow" research package adds even more value to this relatively affordable service.
When it comes to your long-term wealth, $97 is small potatoes. It's a relatively small investment to make in something that can be very beneficial to your portfolio in the long run.
Automatic Fortunes Trading Track Record
Automatic Fortunes' recommendations have performed pretty favorably. The average position is up about 100% since its inception in 2019.
Last year, the service hit two home runs with Solar Edge and Tesla. SEDG ended up gaining 22% and TSLA rallied 919%.
If you also count Ian King's performance as a hedge fund manager, the people behind this service have a long track record of success. You can listen to their recommendations with confidence.
The service also uses a four-step strategy system to identifies ideal entry points for every trade, so you'll always know when it's time to pull the trigger on your trades.
Ian King has a record that speaks for itself. You can rest easy knowing your getting your recommendations from a credible source.
Automatic Fortunes Review: Pros and Cons
Automatic Fortunes has a lot of good points, but nobody's perfect. Here's where this newsletter service scores high and low.
Pros
Track Record of Profitability.
Daily, weekly and monthly alerts.
Monthly newsletter with regular stock picks.
One-year, money-back guarantee.
6 Bonus reports with the Death of Dow package.
Follows the hottest emerging tech trends.
Unconventional investment strategy.
Affordable yearly rate.
Four-step strategy system identifies perfect time to buy.
Cons
Speculative tech stocks can be risky.
Focus tends to be limited to technology stocks.
Automatic Fortune Reviews By Members
Automatic Fortunes has more than 100,000 active subscribers in the U.S., and many of them are very happy with the service.
The publisher, Banyan Hill, has an 'Excellent' rating on Trustpilot with 4.7 stars and close to a 100 ratings.
That's a pretty impressive record for a research firm, which tend to get bad ratings as soon as a pick takes a turn south.
The service doesn't have a rating on Investimonials, but that's understanding because it's relatively new at just a year old.
> Sign up for Automatic Fortunes and join more than 100,000 like-minded investors <<
Customer Testimonials
We found a few positive reviews by Automatic Fortunes members online. Here they are:
"I have been a member of Automatic Fortunes for less than a year [and] I bought Inseego at 10, but am already up 50%. I love your weekly updates and webcasts. You make it easy to delve into new areas of investing, by explaining how to invest in things like SPACs and Bitcoin. Your charts and webcasts make it easy to understand what otherwise would be difficult to understand investments. I , also, like the fact that you provide specific guidance on when and at what price to buy and sell at. Thank you for the great service you provide to all of your subscribers."
–Stephen O., Get Financial Reviews
"Unbelievable Year best yr ever up 68% just got into Crypto and wow.I don't understand Crypto just believe in your calls 100% Glad I joined when Pauls first subscription came out. Ian thanks for growing my investments… Big Thanks!"
–Gerald M., Get Financial Reviews
Is Automatic Fortunes Right for Me?
Automatic Fortunes is a good fit for these types of people:
Speculative traders.
High-appetite for risk.
Tech investors.
Younger traders with more time to retirement.
Growth stock enthusiasts.
Small and midcap stock traders.
Beginner-to-expert level investors.
Small and large budget traders.
Technical traders
Fundamental traders
Those are just a few examples of people who would likely enjoy this service. If you don't fall into these categories, don't let that discourage you.
With the 100% money-back guarantee, you might as well give it a try and see if you like it.
Is Automatic Fortunes Worth It?
Automatic Fortunes is an excellent deal at just $97 per year. Given what we've seen from the team and satisfied subscribers, we're confident that this service is the real deal.
The Death of Dow package adds even more value. These six reports include several additional stock picks, including five 'must-sell' stocks that could tank your portfolio if you don't drop them.
Top it all of with an unprecedented one-year, 100% money-back guarantee and you've got a whole lot of high-value research for a little more than $8 per month.
Considering the impact these emerging tech stocks could have on you portfolio, it's more like an investment than a cost. This service can easily pay for itself over the course of 12 months.
With a wide array of bonus research, regular market updates, and an iron-clad satisfaction guarantee, this services has everything you would expect from a top-tier research newsletter service.
>> Ready To Get Started With Automatic Fortunes? Click Here Now! <<