In the world of entrepreneurship, financial capital is viewed as a key propeller of business operations. Even with a modest investment around $50,000, a well planned and executed business idea can bloom into a powerful enterprise.
In this article, we aim at unraveling such profitable business ideas, equipping you with vital knowledge to start your journey.
Setting the Stage
Before delving into specific business ideas, it's crucial to lay the right foundation. A good business plan acts as a roadmap, guiding your entrepreneurial journey while a suitable business structure, be it a sole proprietorship, partnership, or corporation, frames the legal dynamics of your business.
Additionally, ensure you register your business to maintain legitimacy and cohesion with the law.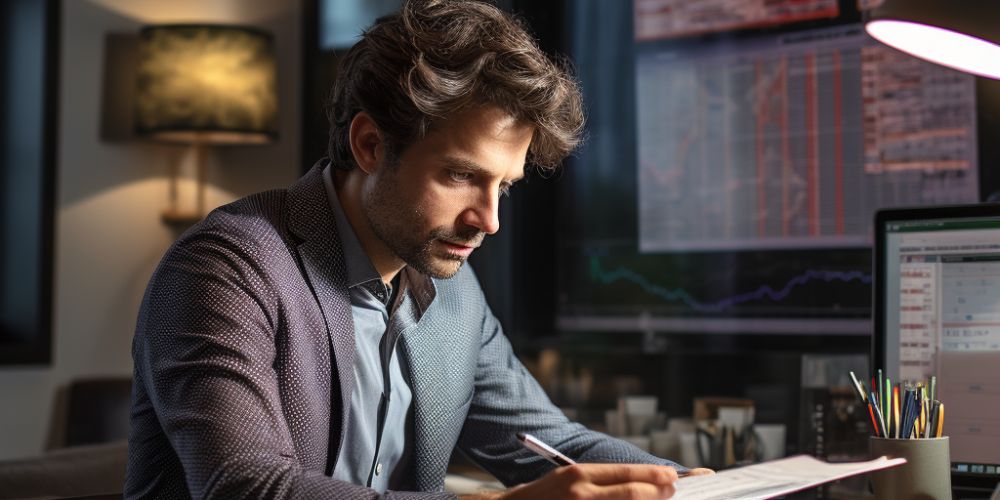 Businesses To Start With $50K: Profitable business ideas
Consulting Services
With the current business environment's complexity, many firms are seeking professional advice to navigate their operations.
Starting a consulting service requires minimal capital and leans more on experience and expertise. With a budget of $50K, you can set up a decent office and invest in required software.
Becoming a successful consultant requires continuous learning, network building, and maintaining a reputation for delivering quality advice.
Selling Digital Goods/Services
In the era of digital revolution, selling digital goods/services is becoming increasingly profitable.
Whether it's graphic design, e-books, web development, or digital marketing services, these products and services are in demand. Use your money to invest in necessary equipment and software, and set up a user-friendly website for your digital store.
To succeed, identify your niche market, produce high-quality goods or services, and focus on building strong customer relations.
E-Commerce Store/Drop-shipping
The online selling industry is booming. With around $50K, an e-commerce business or a drop-shipping model is feasible.
Begin by investing in a reliable web hosting service and developing a high-quality e-commerce store. Product selection is key, alongside choosing the right suppliers.
Enhanced customer experience, strategic marketing, and prompt and professional customer service are golden tips to keep the venture thriving.
Food Truck
Launching a food truck business offers a low overhead way to enter the food service industry.
Your $50K goes a long way in remodeling a truck, getting the necessary food preparation equipment, and sorting out permits and tradenames.
A unique menu, compliant health standards, and excellent customer service can provide you with a loyal base of food lovers.
Laundry Service Business
In today's fast-paced lifestyle, many individuals and families would rather pay for laundry services than spend time doing it themselves.
With about $50K, you can lease a location and acquire the necessary laundry equipment.
Consistency in delivering clean and well-folded clothes, prompt services, and friendly customer engagement are vital for a successful laundry service business.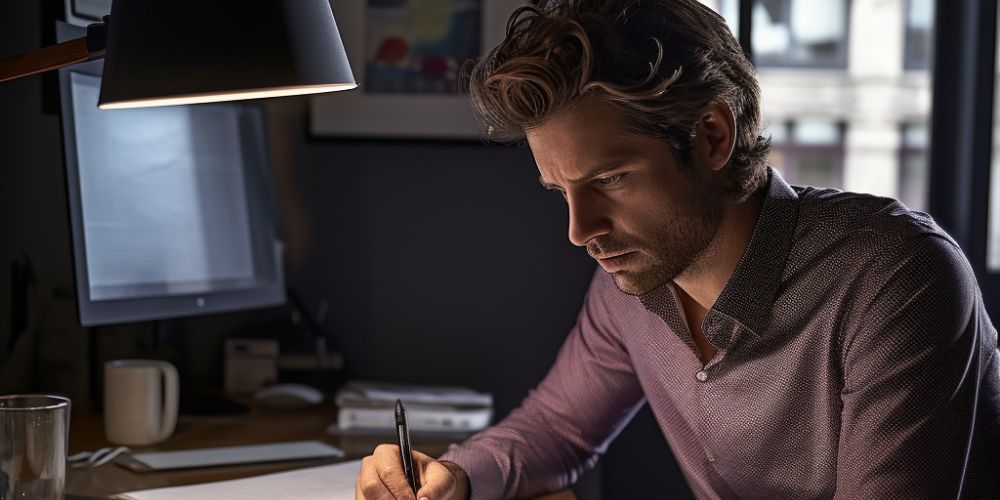 Exploring Franchise Opportunities
Owning a franchise gives you the leverage of a proven business model and a recognized brand name. Several franchises are available for an investment of $50K or less. However, it requires thorough investigation of the franchise model, existing franchisee feedback, and potential profitability.
Virtual Reality (VR) Arcade
A VR arcade delivers virtual reality gaming experiences for entertainment. It's a niche yet trending field with great potential. You can devote part of your budget to obtaining the necessary tech and design an engaging space to attract customers.
Content Creation Agency
The increasing demand for digital content makes starting a content creation agency a timely idea. Your agency could offer services like blog writing, social media management, graphic design, video production, and more.
Wedding/Event Planning
The wedding and event industry is perpetually in demand. If you're equipped with good organizational and people skills, creating a wedding or event planning business could be profitable.
Personal Fitness/Wellness Studio
The wellness industry is booming. Certified fitness trainers, yoga instructors, or wellness coaches can invest in a small studio space and some essential equipment to kickstart their own fitness or wellness studio.
Co-working Space Business
Considering the surge in freelancers and remote workers, investing in a co-working space could be a profitable venture. With $50K, you can lease a location, deck it out with basic office amenities, and advertise to acquire your first clients.
Niche Subscription Box Service
Subscription box services are growing in popularity. They offer regular deliveries of themed products, curated to cater to specific hobbies or preferences. From craft supplies to gourmet snacks, the possibilities are endless.
App Development
If you're tech-savvy and have a novel app idea, using your budget to develop an app could be rewarding. However, you might need to invest money for the app development, marketing, and maintenance.
Social Media Consultancy
The rising importance of social media for businesses opens opportunities for social media consultants who can help brands optimize their online presence and improve their marketing strategy.
Remember, the key to business success, regardless of your industry, lies in understanding your market, delivering superior value, and maintaining customer delight.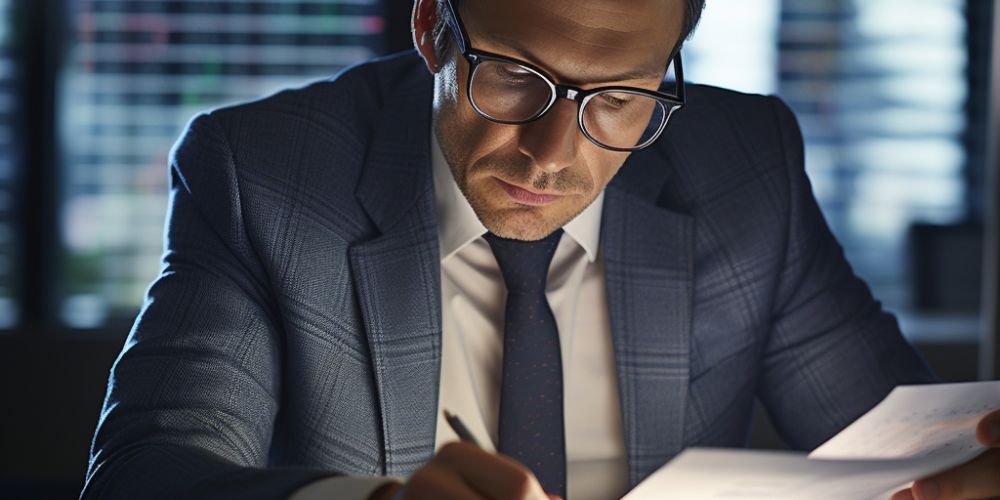 Understanding Your Market
No matter how brilliant your business idea is, understanding your market is the key to unlocking its potential.
Apart from knowing who your target audience is, it is essential to comprehend their needs, preferences, and buying behavior. Online survey tools, social media insights, and industry research data can provide substantial market insights.
Funding and Investment
While starting a business, understanding startup costs and managing operational costs are crucial. While the former includes costs like inventory, initial marketing efforts, business licenses, etc., the latter includes costs incurred in day-to-day business operation.
Monitoring these financial aspects will provide a clear picture of your business' financial health.
Leveraging Technology in Business
Embracing technology can significantly bolster your business, refining your operations and value propositions. In this section, we will explore how technology can be used to empower your business, even with an initial investment of $50K.
Streamlining Operations with Automation
Automation tools can be leveraged to simplify cumbersome and repetitive tasks. Be it managing your inventory, handling invoices, or responding to customer queries, automation can save time while minimizing errors.
For instance, an e-commerce business can benefit from automated email responses to address common customer inquiries, or an automated bookkeeping system to manage daily account updates.
Boosting Reach with Digital Marketing Tools
Digital marketing tools present an affordable and effective way to reach a wider audience.
Platforms like Google Ads, Facebook Ads, or Instagram Business provide a means to target specific demographics, understand your customer behavior and preferences, and fine-tune your marketing strategies based on real-time feedback.
Enhancing Customer Relationships with CRM Software
Customer Relationship Management (CRM) systems, like Salesforce or Zoho, form a strategic element of business technology.
CRM tools aid in organizing, automating, and synchronizing sales, marketing, customer service, and technical support, thereby enriching customer service and relationship building.
Expanding Offerings with Digital Goods
Technology allows you to take an innovative plunge into offering digital goods. E-books, online courses, software, or graphic design templates can be developed and sold to customers worldwide, thereby maximizing your market reach.
Improving Collaboration with Project Management Tools
Project management tools like Trello or Asana can significantly improve productivity and collaboration.
They bring about increased efficiency in task management and team coordination, especially helpful if you're working with freelancers or remote employees.
Securing Your Business with Data Security Measures
Data security forms a critical aspect of any business. Technologies such as secure cloud storage, VPNs, and secure payment gateways can guard your business data and protect your customers' information, hence boosting the credibility of your business.
In essence, technology brings in a spectrum of benefits to stimulate your operations, enhance productivity, widen your market reach, and diversify your offerings. Even with a budget constraint of $50K, your business can yield significant returns by harnessing the power of technology.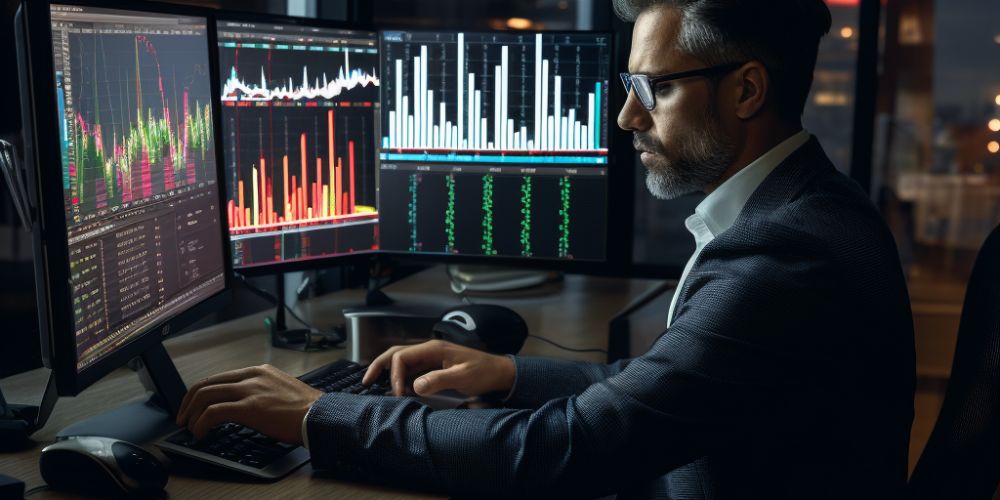 Evaluating Business Success
Sustaining a successful venture is often dependent on regular assessments. The ability to track and measure performance is crucial in managing the ups and downs of a business.
Here are a few strategies that empower you to evaluate the triumph of your business effectively.
Setting Key Performance Indicators (KPIs)
Key Performance Indicators or KPIs help you gauge the effectiveness of your business operations. They quantify your business goals and measure your progress towards them. KPIs often differ across businesses, depending on the industry, size, or operational focus.
For an e-commerce store, for instance, your KPIs could include the average order value, conversion rate, cart abandonment rate, or customer retention rate.
For a consulting service, billable hours, client satisfaction scores, or the number of repeat customers might constitute your KPIs. By setting and tracking the right KPIs, you can make data-driven decisions for your business growth.
Utilizing Analytics Tools
Another potent strategy involves deploying analytics tools to track the performance of your business.
These could be general analytics platforms like Google Analytics that provide substantial insights into your website's traffic, audience demographics, and behavior, or industry-specific tools like SEMRush or MOZ for SEO analytics.
A food truck business may benefit from geolocation analytics to identify prime locations and peak times, while a laundry service might use route optimization software to streamline pickups and deliveries.
The right analytics tools can offer specific insights to improve your business operations and profitability.
Conducting Financial Analysis
Financial analysis is key to understanding the profitability and stability of your business. This involves meticulous tracking of revenues and costs, along with regular balance sheets, income statements, and cash flow analysis.
Financial ratios, like the current ratio, return on investment (ROI), or profit margin, can give you a snapshot of the financial health of your business.
Soliciting Customer Feedback
Gaining feedback from your customers is another way to gauge business success. Customer reviews, satisfaction surveys, or net promoter scores (NPS) can provide invaluable insights into what your business is doing well and where you need improvements.
Prioritizing customer satisfaction can lead not only to repeated sales but also customer referrals, aiding in your business growth.
Competitive Analysis
A regular sweep of your competition can also give a viewpoint on how well your business is doing.
Understanding what competitors are offering, checking their pricing strategies, and observing their marketing efforts helps you stay agile and make necessary course corrections.
In conclusion, evaluating business success involves a mix of setting the right KPIs, utilizing analytics tools, financial analysis, gathering customer feedback, and staying on top of the competition.
These tools and strategies offer concrete data and insights, powering your business decisions and promoting long-term business success.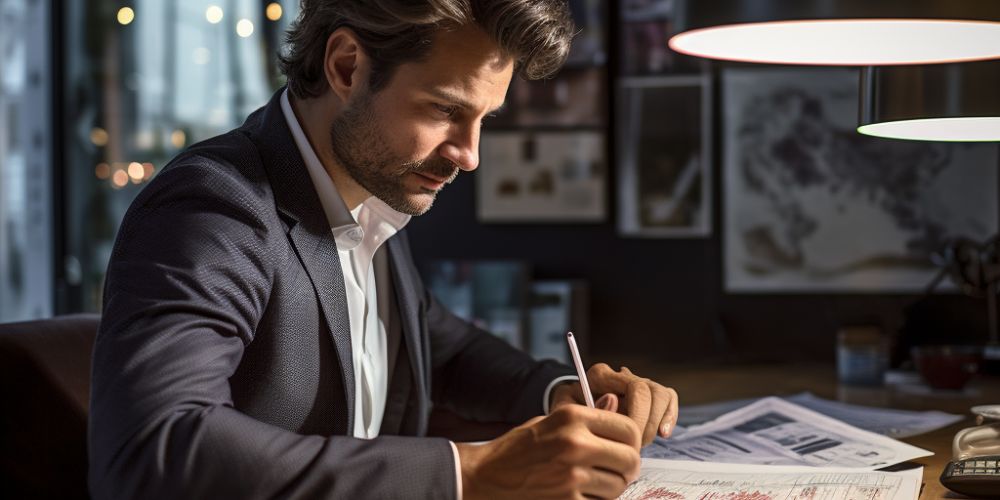 Conclusion
Each venture mentioned above regarding businesses to start with $50K illuminates potential paths to profit from a $50K investment. Remember, there's no one-size-fits-all in business.
Your benefits will be proportional to your plans, strategy, and efforts.
Embarking on the entrepreneurial ride might seem daunting initially, but with a robust business plan, understanding of the market, and relentless drive, your $50K can act as a seed that grows into a thriving business.
Remember, as Richard Branson once quoted, "Business opportunities are like buses, there's always another one coming".
So, embark on your entrepreneurial journey with smart planning and seize the best business opportunity that aligns with your passion and skills.