Bryce Paul's Crypto Revolution is one of the most definitive works on crypto investing, and it's made him a legend in the crypto-sphere. Now, he's sounding the alarm on a unfolding trend that could deliver massive windfalls for early movers in his America's Last Stand presentation. I took a deep dive into Paul and his work for our Crypto Revolution review. Keep reading to find out if he's the real deal.
Crypto Revolution Review: Overview
Crypto Revolution is a book about the rise of cryptocurrencies penned by Bryce Paul. The book had such an impact that Paul eventually launched an entire research service based on its concepts.
Paul's book, co-written by Aaron Malone, first hit the shelves in late 2019, and he released an updated version in 2021.
Part history book and part instructional guide, Crypto Revolution explains the rise of blockchain technology and how it bloomed into the crypto market we know. It also explains various crypto market fundamentals.
The book eventually birthed the Cryptnation VIP research service, which brings its members weekly crypto picks, market analysis, and much more.
The service has quickly become one of the most popular and effective crypto research services on the market, and it's made Bryce Paul a household name in the crypto world.
I'll cover everything you need to know about the service in this Crypto Revolution review, so stay tuned. But first, who is Bryce Paul, and does he live up to his lofty reputations?
>> Already sold? Get started with Crypto Revolution now! <<
Who is Bryce Paul?
Bryce Paul is a crypto invesitng pioneer and the mastermind behind Cryptnation VIP.
Paul first rose to prominence as the host of the Crypto 101 podcast. The podcast was his first step towards becoming a crypto guru, and it helped him develop a loyal following.
He was one of the earliest proponents of Bitcoin and blockchain technologies, and his work eventually led him to team up with Aaron Malone to write Crypto Revolution.
The book really put Bryce Paul on the map, and its release was the beginning of a meteoric rise to prominence for Paul.
Today, his Crypto 101 podcast has more than 6.5 million listeners, and he's appeared in more than 400 episodes.
His Crypto Revolution research service has also become a massive success, and it's showing no signs of slowing down.
Now, let's zero in on Paul's latest presentation for Crypto Revolution and see what all the fuss is about.

Crypto Revolution Review: America's Last Stand
Bryce Paul believes America's Last Stand is imminent and could give rise to the next batch of millionaires. Is he on target or missing the mark entirely? Keep reading my Crypto Revolution review to get the answer.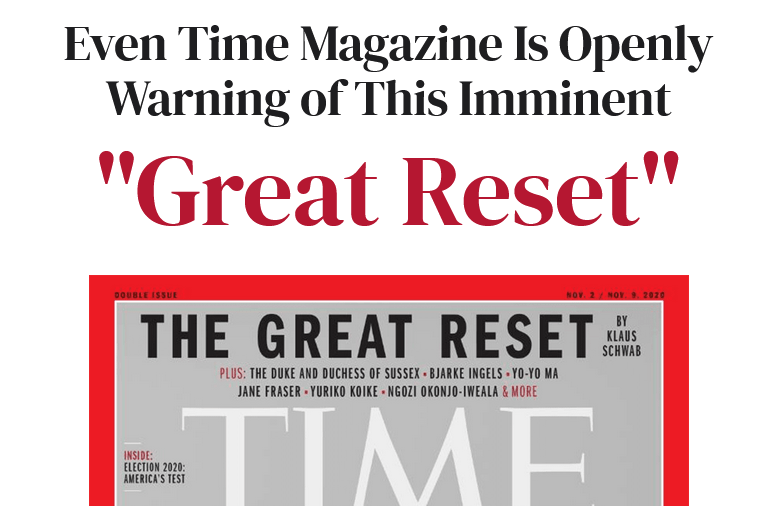 Bryce Paul's Warning
Crypto expert Bryce Paul warns us that our current financial system is on the precipice of a huge collapse. We're talking about one so big it would cause a total reset of the economy and our very way of life.
Our country is over $29 trillion in debt. A US debt default would spell dire consequences, raising costs and interest rates for everyone. Such a move could result in an economic depression, unlike anything we've ever seen.
Paul claims the government's response is to print more money, effectively fueling the very problem it's supposed to solve. The crash would result in a massive wealth transfer, further centralizing power away from the masses.
Fortunately, all hope is not lost. Bryce Paul believes he has the only way to counter this "Great Reset" and help you build new wealth and freedom at the same time.
>> Join Crypto Revolution now and get onboard the "Parallel Economy" <<

The $80 Billion "Parallel Economy"
Word on the street is there's a parallel economy out there that's projected to grow to $800 billion within the year. It's a people-first system that involves turning everything in the physical world into digital assets.
This parallel economy allows you to perform financial transactions without the need for banks, government regulations, or any type of middleman.
Better yet, decentralized protocols offer fixed yields on the most stable digital currency solutions that are hundreds of times higher than the average bank. You get to put the power back in your own hands.
The first wave of cryptocurrency trading led to 100,000 millionaires and 12 billionaires faster than any other investment opportunity in history. Wave two is here, and Paul believes you can be one of the next 800,000 millionaires if you get involved now.
Bryce Paul holds the key to avoiding the upcoming collapse through his five-step plan. Everything hinges on a decentralized financial system.
>> Join now for instant access to Bryce's 5-step plan<<

The Decentralized Finance Opportunity
Paul says decentralized finance is massive and inevitable. The current system is slow, outdated, and cost-prohibitive.
Banks cut back on interest rates for your savings, all while making fortunes lending it out. The little you do earn can't even keep up with inflation. What you're stashing in a bank actually accrues a negative value over time.
Wall Street elites already know digital currency is the future. Paul states the crypto market is already valued at around $1.19 trillion and only stands to grow from here.
Decentralized finance, or DeFi, has the power to halt the advance of the Great Reset and save America. It cuts out the intermediaries and puts financial control back into individual hands.
The Bitcoin ship may have set sail, but many crypto opportunities are rising up in its stead. All that remains is to know how and where to invest in DeFi. As for when the time is now.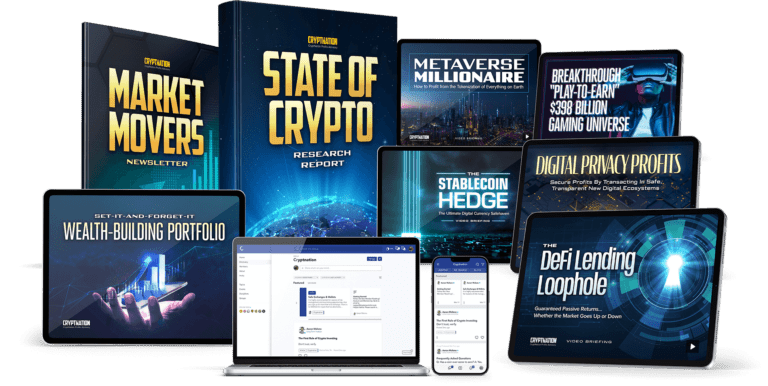 Crypto Revolution Review: What's Included With America's Last Stand?
This deal includes tons of materials to help you take advantage of the DeFi boom. Here's what you get when you join.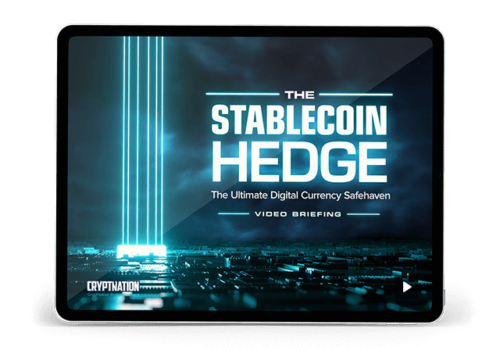 The Stablecoin Hedge: The Ultimate Digital Currency Safehaven
Stablecoins are forms of crypto tied to hard assets or other currencies and designed to be used as a safe form of digital cash. In The Stablecoin Hedge, Paul gives the lowdown on how he uses them in his portfolio. You'll also get the scoop on three powerful stablecoin strategies you can't find anywhere else.
>>Don't miss out on the $80 billion "Parallel Economy" – join Cryptnation VIP today.<<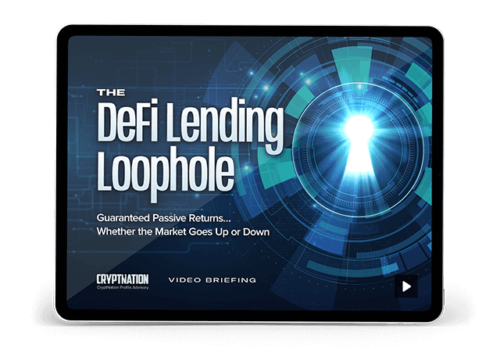 The DeFi Lending Loophole: Guaranteed Passive Returns Whether the Market Goes Up or Down
According to Paul, DeFi is an incredible way to earn high return interest for yourself. Through peer-to-peer lending, you set yourself up to loan funds against people's crypto assets. DeFi is fast, transparent, and you can withdraw your deposit and interest whenever you want.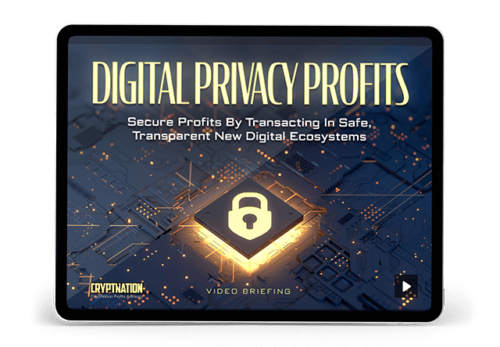 Digital Privacy Profits: Secure Profits By Transacting In Safe, Transparent New Digital Ecosystems
Mainstream apps use centralized storage systems to hold files and can place restrictions on the content you can upload. Digital Privacy Profits talks about the rise of crypto coins specializing in decentralized storage that don't undermine privacy and security.
One such coin, Filecoin, saw 3666% gains in less than a year. The special report reveals the names of other cryptos that look to be substantial investment wins.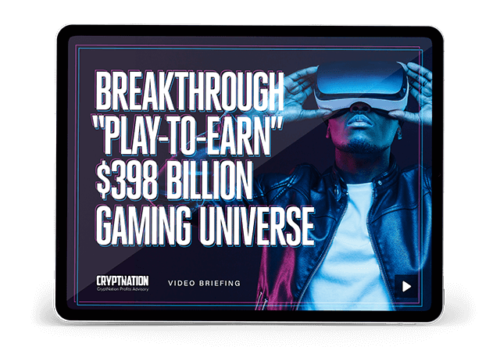 Breakthrough "Play-To-Earn" $398 BILLION Gaming Universe
DeFi spills over to gaming as well. NFT-based games like Axie Infinity and Gala skyrocketed during the pandemic, and other DeFi games want to follow suit.
The collective GameFi market capitalization has already eclipsed $14 billion, only 3% of the $398 billion industry it's about to become. Breakthrough "Play-To-Earn" $398 BILLION Gaming Universe shares which opportunities Paul thinks are worth investing in.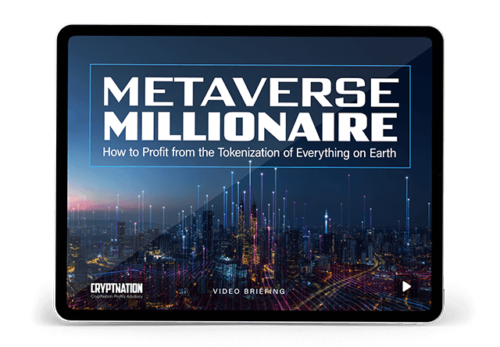 The Metaverse Millionaire: How to Profit from the Tokenization of Everything on Earth
According to Paul, we're on the cusp of the metaverse turning our world digital. The metaverse will have its own economy and trillions of dollars of new inventory to sell. This exclusive guide shows how you can profit from this tokenization on the ground floor.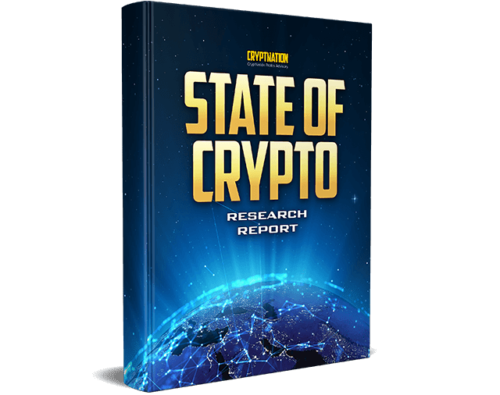 Quarterly "State of Crypto" Research Report
Bryce Paul's quarterly "State of Crypto" reports will brief you on the latest happenings in the crypto worls.
It includes Bryce and his team's insights into the latest macro trends, hot cryptos and altcoins, and much more.
The reports also include notest on regulatory changes, so you can stay compliant with the latest laws.

It's an excellent resource that will help you stay up to date on the crypto market and make better trading decisions.
>> Sign up now to get the latest "State of Crypto" report .<<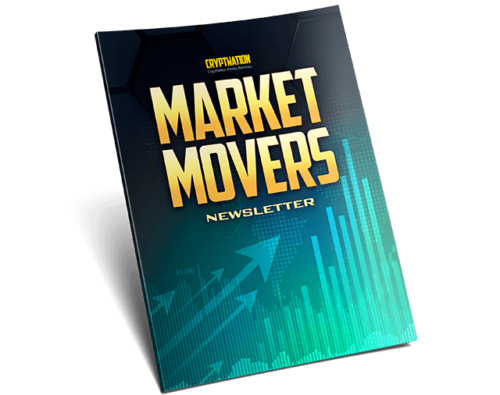 Weekly "Market Movers" Newsletter
"Market Movers" is your source for the latest happenings on earth's fastest-moving and most profitable market. Each issue reports on Cryptnation's current prospects and what they expect to happen in the coming days.
You'll also get specific buying recommendations, target prices, and the reasons why picks could be winning trades.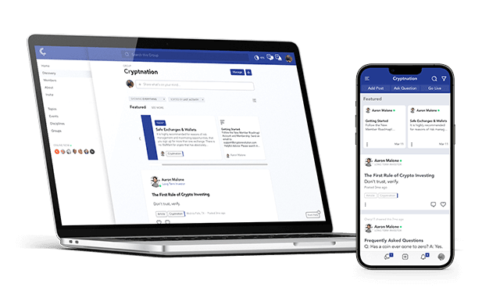 Cryptnation Private Community
The Cryptnation private community gives direct access to Bryce Paul and Aaron Malone. They regularly pop in to the chats answer questions, provide analysis, and offer suggestions for your portfolio.
Plus, you can also connect with other community participants, including top crypto professionals, CEOs, veteran investors, and more.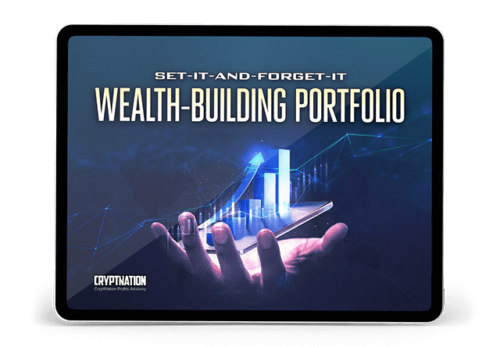 "Set-It-and-Forget-It" Wealth-Building Portfolio
The "Set-It-and-Forget-It" Wealth-Building Portfolio contains Paul's top long-term crypto recommendations. He carefully crafted this model portfolio to build wealth in the next two to five years.
Several picks such as ATOM, ZEN, and KNC grew to 1,000%+ gains. ADA had a total increase of 7,900%.
For good measure, Paul throws in upcoming fast-profit potential income trades and 20 wealth-building ideas you'll want to hear about.
>>Join Crypnation VIP now for instant access! <<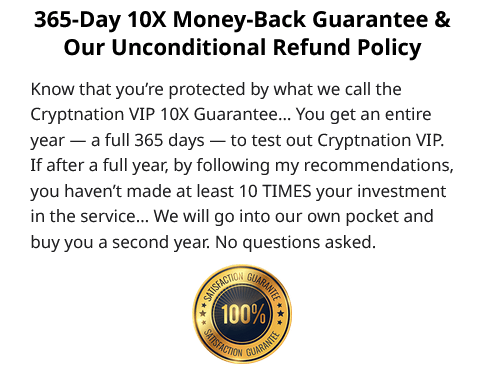 Money-Back Guarantee
When you sign up for Cryptnation, you'll have 30 days to request a full refund if it's not for you. Beyond that, you get to partake in the 10X money-back guarantee.
As a Cryptnation VIP member, you get an entire year to test the service. If the recommendations within don't make you ten times your investment, the Cryptnation crew will reach into their own pockets and buy you a second year.
You get another chance to put the latest crypto trends to the test and earn some nice profits for yourself. Paul's so confident in the program that he's willing to take on the risk for you.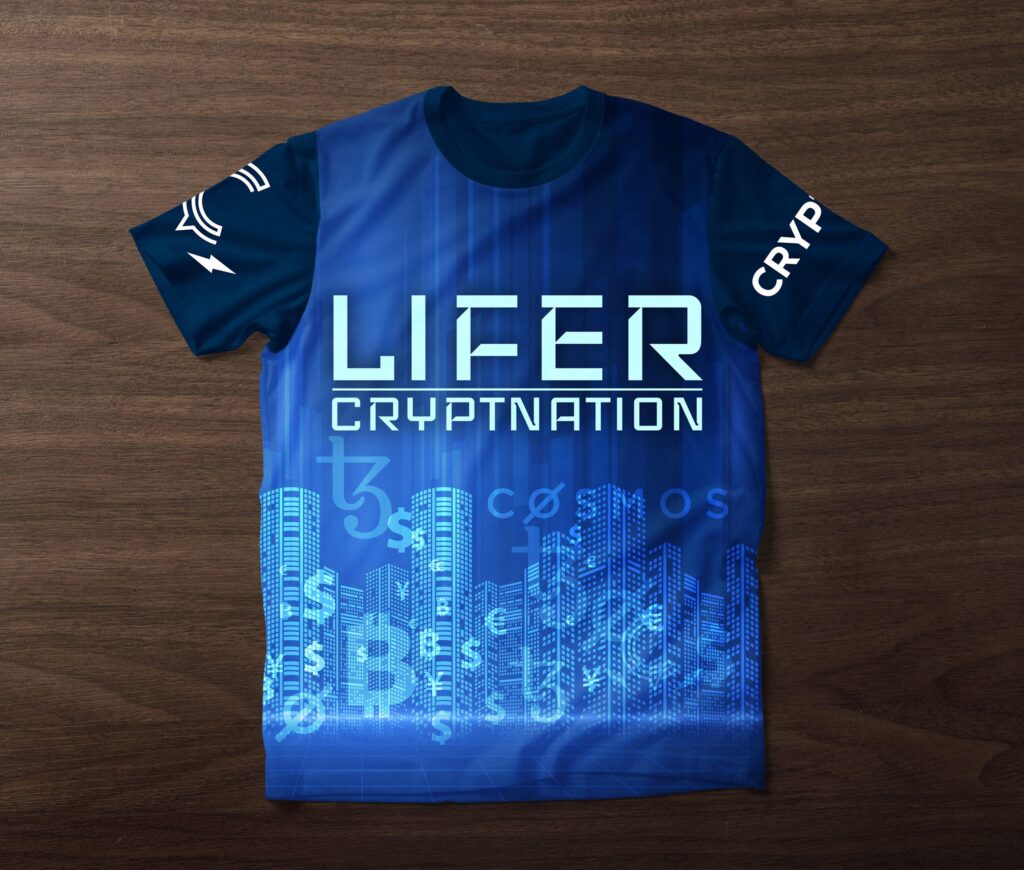 What is CryptNation Lifer?
Cryptnation Lifer is the VIP tier of Cryptnation, offering an enhanced experience with exclusive perks. This membership is a gateway to a more enriched journey in the blockchain-based economy, providing additional value beyond the standard offerings.
The pricing of this membership mirrors the extensive array of features it provides.
Let's look at two of the main components of this comprehensive program.
Crypto 101 Technical Analysis
Crypto 101 Technical Analysis is a comprehensive podcast series that delves into the intricacies of advanced trading strategies. It's a knowledge hub that provides a unique perspective on the crypto market, highlighting potential opportunities for investment.
These podcasts serve as a roadmap, guiding you through the labyrinth of the crypto market. By identifying areas of interest, they help you focus your efforts, potentially leading to more profitable outcomes.
For beginners, these podcasts demystify complex trading strategies, making them accessible and understandable. For experienced traders, they offer a fresh perspective, challenging established notions and encouraging innovative thinking.
Quick-Start To Crypto Profits Course
The Quick-Start to Crypto Profits Course is another key component of the Cryptnation Lifer membership. It offers a comprehensive guide specifically designed for those starting their journey into the world of digital assets.
It introduces essential terms and concepts, helping users to speak the language of this new financial landscape.
For novices, this course is a torch, lighting up the path in the world of digital currencies. It provides a robust base, helping them comprehend the basics of investing in blockchain-based currencies.
>> See if a "Lifer" membership is right for you <<
Bryce Paul's Track Record
Bryce Paul isn't all bark and no bite. The guru has an impressive track record of picks that have led to explosive crypto profits. Here are just a few of his recent successes: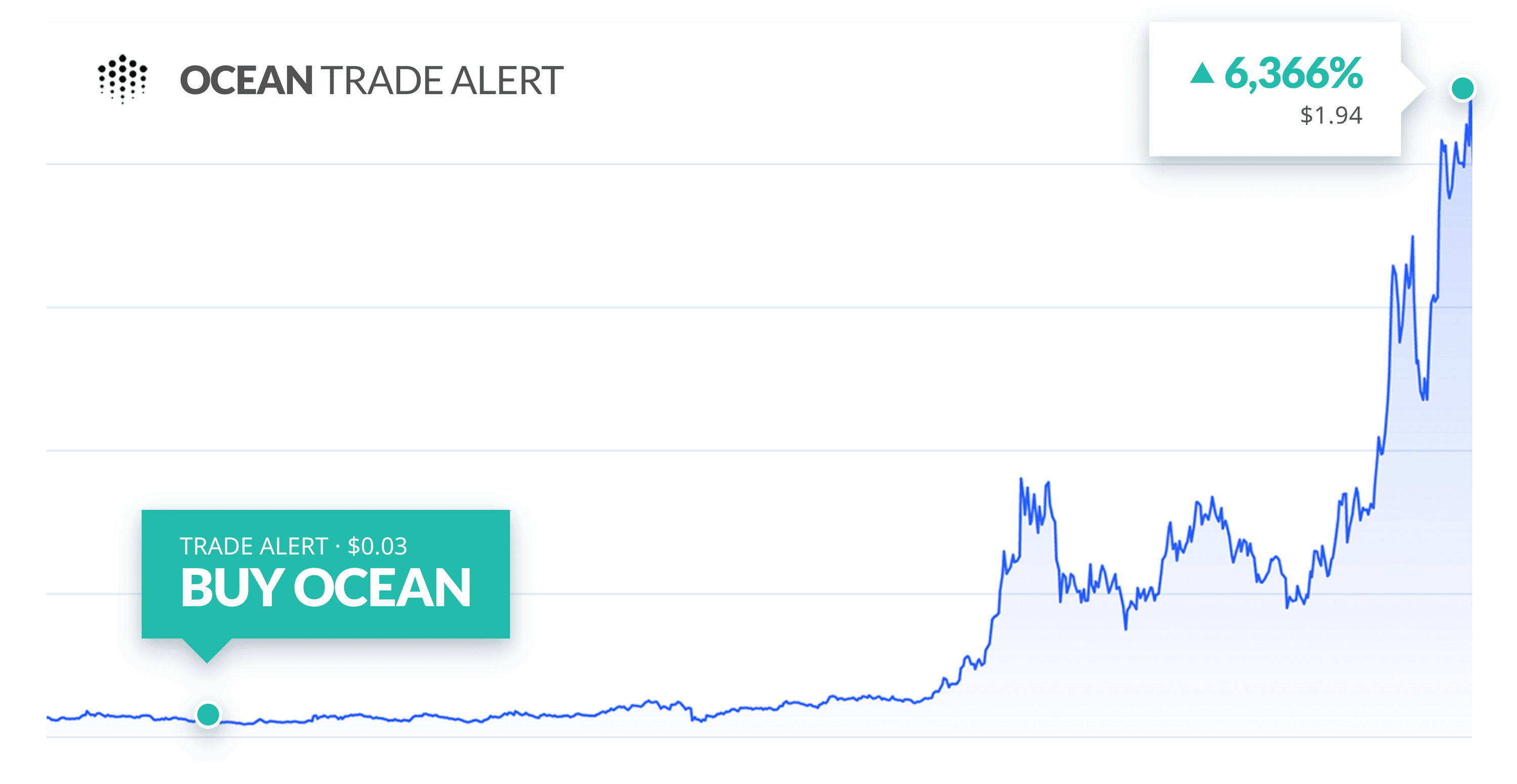 Ocean
He alerted "buy" on Ocean as just $0.03, which had a peak exit price of $1.94. Folks getting in and out at the right time saw 6,366% returns.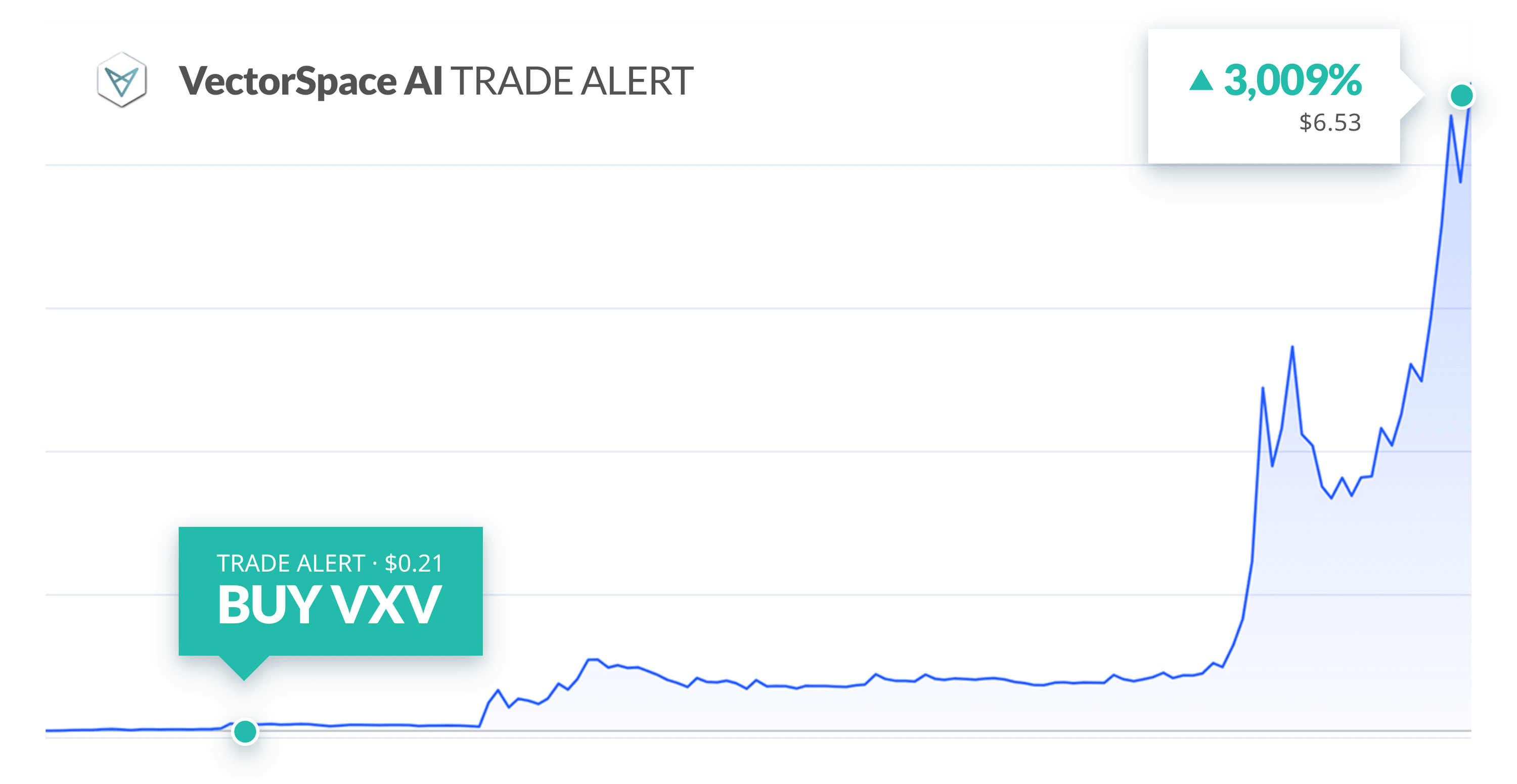 VectorSpace AI [VXV]
VectorSpace AI grew from $0.21 to $6.53 at its peak. That's a possible return of 3,009%.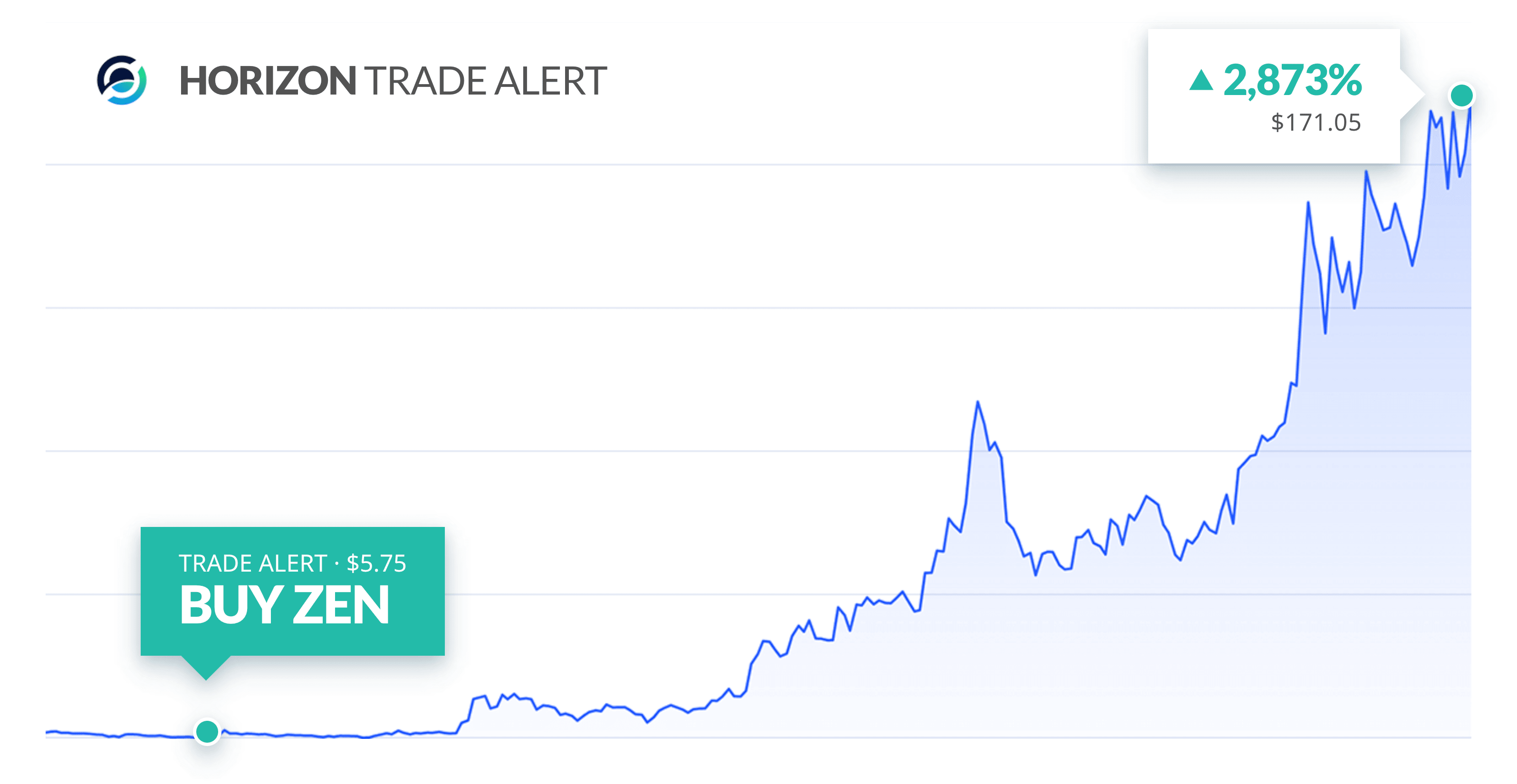 Horizon [ZEN]
Paul flagged Horizon at $5.75 and watched it grow to an exit price of $171. This single crypto could have contributed 2,873% of profits for some.
Is Bryce Paul Legit?
As you can see from the picks above, Bryce Paul is the real deal. Many of his crypto picks have gone on to generate extraordinary returns.
Bryce has demonstrated his expertise on countless occasions between his work with Crypto Revolution, Crypto 101, and Cryptnation Profit Advisory.
In the crypto world, you don't last very long unless you're the real deal, and Bryce Paul was a key player well before Bitcoin was a household name.
Bryce Paul is legit. He's been around for years and is a well-regarded figure in the crypto space.
I don't know if all of his "America's Last Stand" predictions will come true, but it usually pays to listen when a guy like Bryce Paul has something to say.
>>Get Bryce Paul's latest crypto research when you join NOW! <<
Pros and Cons of the Cryptnation VIP Deal
It's hard to find fault with a package that has the potential to make you a successful cryptocurrency trader, but it's not perfect. Check out the pros and cons of the service.
Pros
Focuses on several cryptos

From the mind of guru Bryce Paul

Contains several unique materials

Incredible 97% discount

30-day money-back guarantee

10x satisfaction guarantee
Cons
May be pricey for some

Does not discuss traditional investments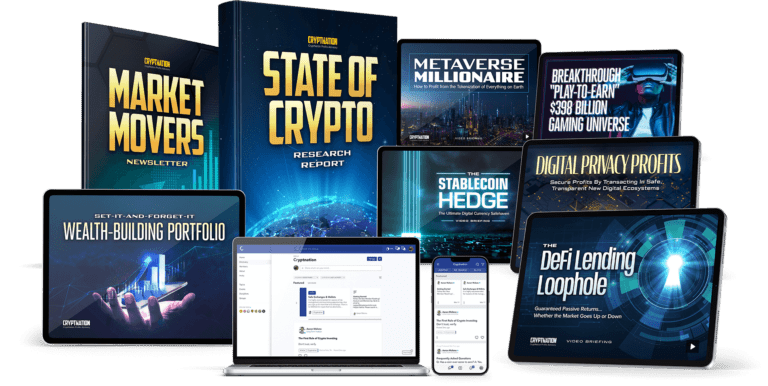 How Much Does America's Last Stand Cost?
All the materials in America's Last Stand add up to nearly $34,000 in value. Each solitary report costs more than $1,000 on its own. Some of the top crypto trading opportunities in portfolios are worth tens of thousands of dollars for their potentially good investments.
If you purchase this lucrative package right now, everything listed in this article will only cost you $997 for an entire year. The deal even includes a full year of Cryptnation's Profits Advisory.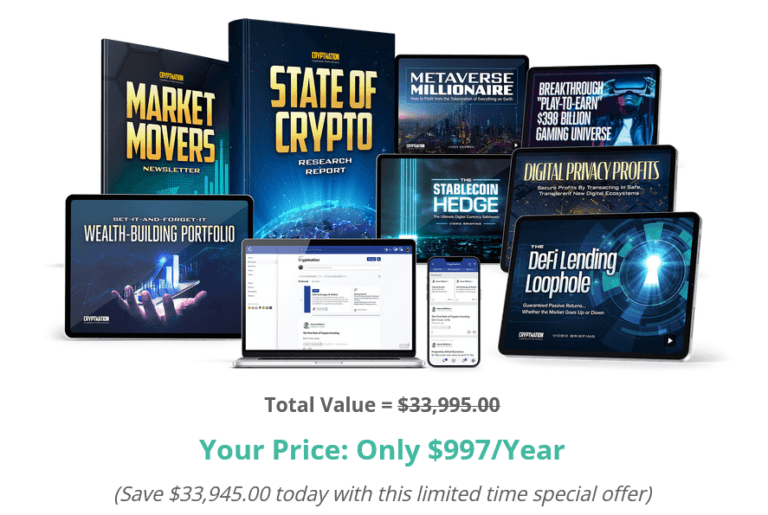 Is Cryptnation VIP Worth It?
That's all for our Crypto Revolution review. The Cryptnation VIP package looks like an excellent deal, and Bryce Paul seems to be the real deal.
The America's Last Stand bundle includes five research reports, a quarterly research journal, and weekly insights on hot market movers.
Let's not forget, you also get direct access to Bryce Paul and Aaron Malone through the Cryptnation VIP community, as well as a model portfolio full of potentially promising crypto picks to explore.
Right now, you can score all this material for just $997. This package is estimated to be worth roughly $34,000, so you'll get tons of value for your dollar.

More importantly, this information could save your nest egg and help you capitalize on the "parallel economy." If Bryce is right, you don't want to let this opportunity pass you by.

Cryptnation VIP's price tag is comparable to other services in its class, and you get tons of value for the cost. When it comes to crypto research, you get what you pay for, and Cryptnation VIP is worth every penny.

After a thorough Crypto Revolution review, I am impressed with both Bryce Paul and Cryptnation VIP. If you're serious about crypto investing, you need to give this service serious consideration.
>> Ready to capitalize on the "parallel economy"? Get started now to save BIG! <<