Nathan Bear believes he's found the perfect formula for earning daily profits while trading, and he's ready to show you how he does it. This Nathan Bear Daily Profits Live review looks at his unusual system and why it's worth checking out.
What is Daily Profits Live?
Daily Profits Live is a new service led by trading prodigy Nathan Bear. Monument Traders Alliance publishes it.
Chances are, this is a service unlike anything you've seen so far. It's not your run-of-the-mill stock picker or a platform that throws a ton of research your way.
Here, you're given a window into Nathan's thoughts and actions as he gets down in the trenches. You get a front-row seat to every trade he makes, his reasoning behind it, and how you can do the same.
Forget reading about what someone did once upon a time and then trying it yourself. Bear works with you and for you as he quests to make some serious money.
I can tell what you're thinking – that's all well and good, but is Nathan Bear someone worth following? I'm glad you asked. Let's check out what makes him so unique.
>> Already sold? Get started now to save big. <<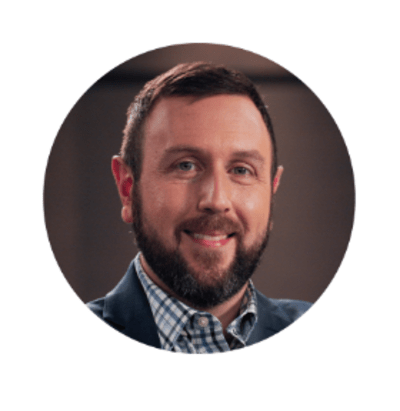 Who is Nathan Bear?
Nathan Bear is a normal guy like you and me who wanted the kind of income that would let him enjoy life with his family.
He doesn't have a fancy Wall Street background, nor has he ever stood on the floor of the New York Stock Exchange. In fact, until 2016 he was remodeling stores for big box stores and restaurants.
Bear took up trading to supplement his wages. He actually bombed his first attempts at moving stocks around and was about ready to call it quits.
Fortunately, he discovered an unusual trading method that turned his life around. Failures turned into victories, and Nate earned his first million in three years.
Is Nathan Bear Legit?
Nate may not have a ton of credentials in his back pocket, but his successes speak for themselves. He's been very open about the road he traveled to bring in $2.7 million in profits and the stumbling blocks he encountered on the way.
The thrill of the chase must be appealing, because Bear's ready to do it all over again. This time, he'll do it with thousands of people watching his every move.
We'll get to his plan in a moment. First, a word about his publisher.
>> Join now for Nathan Bear's latest picks <<
What is Monument Traders Alliance?
Monument Traders Alliance is home to seven publications designed to help you rethink the trading game. The team seeks to offer actionable advice you can use to make the most of your investment money.
Recommendations come in the form of calculated strategies that have already proven successful and profitable. It believes in putting your money to good use instead of picking stocks or options without careful consideration and hoping for the best.
Nathan Bear's Million Dollar Challenge
Nathan Bear's desire for a better lifestyle led him to turn $37,000 into a cool million over the course of three years through trading. His secret method to success brought in an additional $1.4 million the following year.
Now Bear wants to do it all over again and show us how to do the same. He tells all in his Million Dollar Challenge. Join me as we discover what his challenge is all about.

What is the Million Dollar Challenge?
Nathan's challenging himself to a repeat performance. The plan? Make another million over the next three years or less.
This time, he's not keeping his moves to himself.
He's live streaming his entire operation and invites each of us along for the ride. Bear will follow his trading strategy just like before, but now you can look over his shoulder and follow every move.
According to Nathan, all you have to do is watch his stream, make a few clicks, and follow his lead. That means you can make the same trades line by line and work towards the same results.
>> Access the Million-Dollar Challenge now! <<
The secret to his strategy is what Nate Bear calls the TPS System. These three letters led him to the trades that earned him millions the first time around.
Let's check out what this TPS system is all about.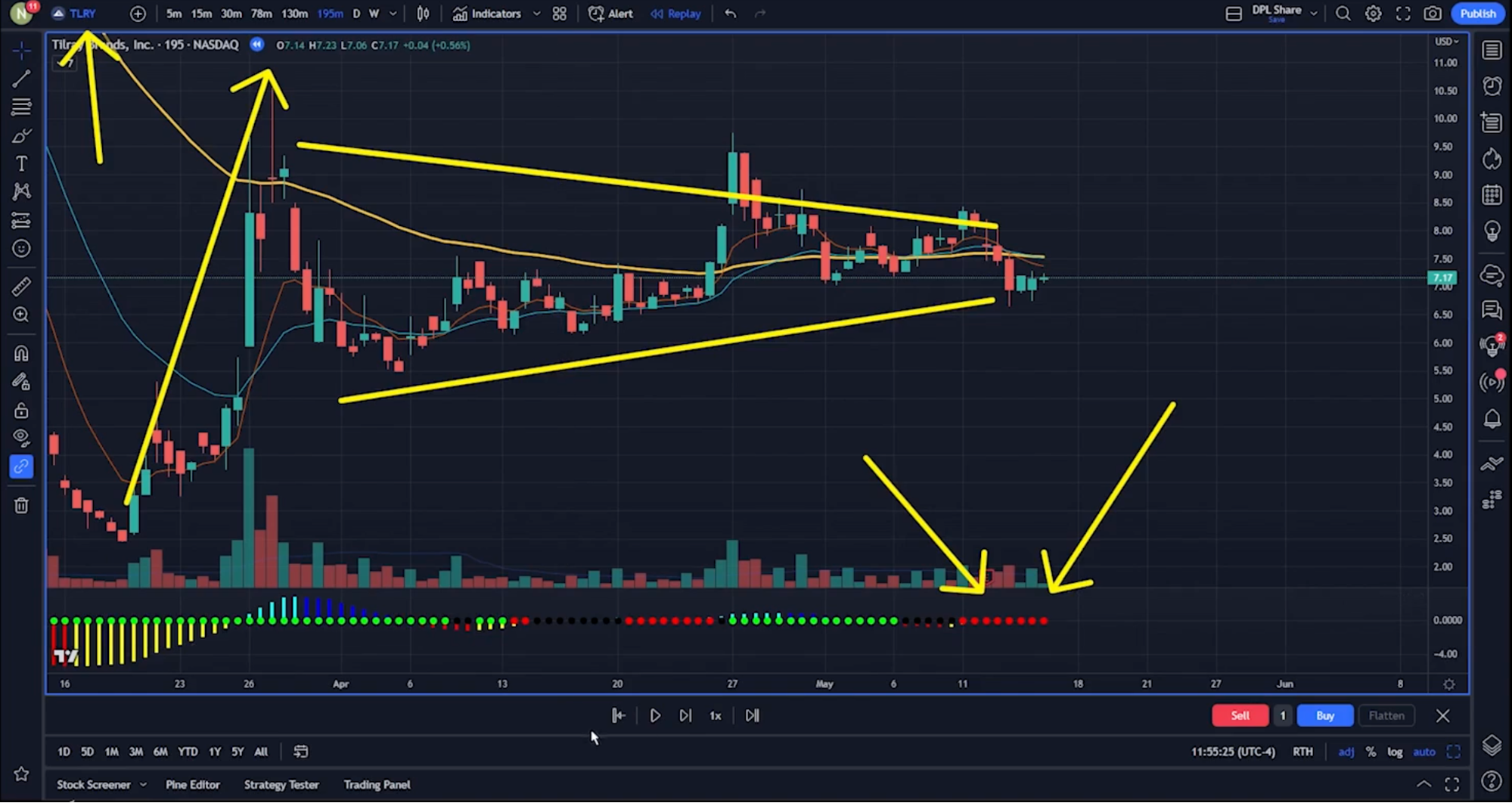 What is the TPS System?
The whole TPS System revolves around three simple but crucial signs. Here's a quick teaser on each one:
T is for Trend
Bear looks for trends but doesn't try to fight the direction a stock's going. Basically, he checks to see if it has upward or downward momentum as it moves from left to right.
P is for Pattern
Stocks move in steps, and Nathan looks for the right pattern. He's looking for securities that rise, then trade flat for a bit. His system hinges on those stocks going up again after that short rest.
S is for Squeeze
Volatility squeezes just before the next big move occurs, shown by red dots at the bottom of the screen. It pulls back like a slingshot before sending the stock to new heights. This is the crucial moment where Nathan Bear makes his trades.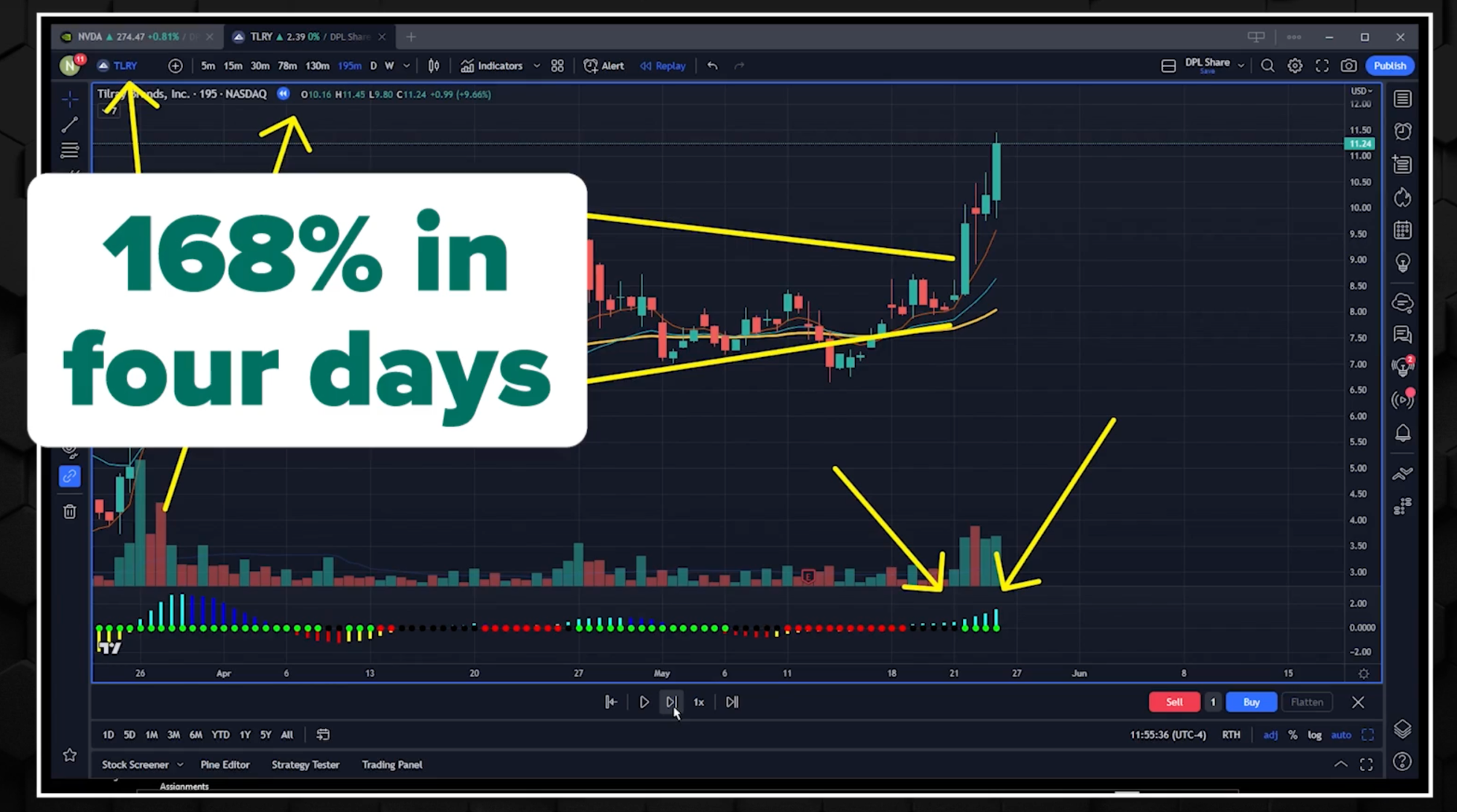 The above example shows an upward trend and the pattern Nate looks for when the getting's good. You're seeing the aftermath here, but the rise followed by the rest is apparent. Finally, the dots signal the squeeze.
Bear earned 168% on his investment in just four days.
>> Master the TPS System with Nathan Bear <<
How to Start Building a Million Dollar Portfolio
Nathan Bear follows his TPS System to the letter, and it pays off almost every time. It's how he made a million bucks the first time around, and he's confident it'll pay off again.
Not every trade ends up working out, but Bear insists the key to his success is sticking to this plan.
He's handing the reigns of his system over to anyone willing to join him on the million-dollar challenge. You'll have the keys to a proven strategy, and what's more, Bear holds your hand every step of the way.
The TPS System isn't all that Bear's handing out as part of his new deal. Let's take a deep dive into his service now and see what's involved.
>> Get started now to save big <<
What's Included in this Deal?
Here's what you get when you sign up for this Million-Dollar Challenge deal:
One-Year Subscription to Daily Profits Live
New members receive a one-year subscription to Nathan Bear's service, Daily Profits Live. This is the hub where Nathan does all his trades and invites you along for the ride.
Nate's on every trading day, sometimes twice a day to put his system into action. He shoots for somewhere between two and seven trades a day and won't spare any details on what he's doing.
You're still in control of your own destiny. It's up to you to copy every trade or pick and choose as you see fit.
Daily Live Streaming
The streaming center is where all the magic happens. You'll want to log on at Nate's posted trading times when you can and watch his moves in real time.
Each time Nate's online could be another chance to make some money. He reveals his setups, enters his trades, and shares his exit strategies.
One of Nate's moderators hangs out in the chatroom when he's not online. You can ask questions or listen to other members.
Trade Alerts and Position Updates
Sometimes trades happen outside Nate's normal streaming window. If he's offline, he'll send out an email letting you know what he's buying or selling.
That way you can still follow everything Bear does even when the camera isn't rolling.
If email isn't your jam, you can sign up for text updates for faster notifications.
Year-Round Live Training Opportunities
Nathan's as much of an educator as he is a trader. Throughout the year, he hosts a series of live training sessions for members at no extra charge.
He listens to comments from the chat for questions or topics folks struggle with so his videos are actually helpful. All training sessions will be in real time right on the Daily Profits Live streaming platform.
>> Join Daily Profits Live now for instant acess <<
TPS System Videos
These video tutorials are available for free as part of a Daily Profits Live membership. Here's what you get:

How to Spot the Trend
How to Spot the Trend takes you through the first step in Nathan's TPS system. The lesson features an in-depth briefing on properly executing this crucial part of the strategy.
This video serves as your introduction to Nate's system, and it's the first step toward putting these powerful techniques to work in your own portfolio.
Like most of Nate's lessons, his presentation is energetic and engaging. I enjoyed the lesson and found it to be very informative. If you want to get the most out of TPS, this should be your first stop.
Identifying the Pattern Showing Price Consolidation
Once you've gotten a feel for trend finding, check out Identify the Pattern Showing Price Consolidation next. Nathan paints the picture of seeing rises and plateaus that represent the essence of his trading strategy.
Bear walks through real-world examples demonstrating the exact stock steps he's grown so fond of. Everything's clear and straightforward like other video lessons so you can follow along.
By the end of the video, you should have a better understanding of how to pick out patterns on your own.
"The Squeeze" and Breakout Trades
The squeeze is the crucial moment before breakout trades appear. Without a keen eye, you'll miss your opportunity and jump in too late.
Nathan's taken the time to catalog just what to look for when a squeeze is taking place. He shares the full details in this video.
Between this tutorial and watching Bear live trade, you should be able to identify squeezes on your own over time.
>> Learn the TPS system step-by-step with Nathan <<
Additional Bonus Resources
Nathan Bear doesn't stop there. All this bonus content is yours for signing up: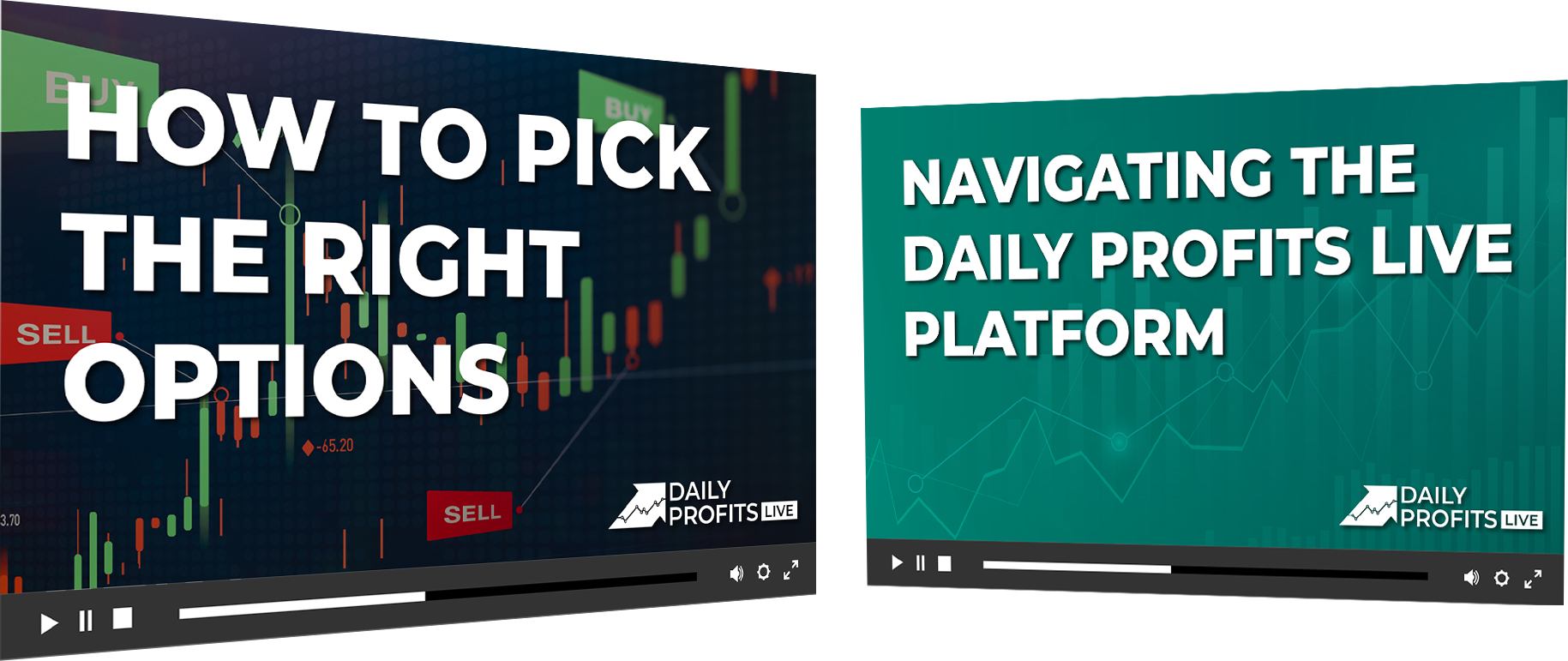 How to Pick the Right Options
Most of Nathan's trades are options plays. He realizes trading options can be daunting to some folks, and he wants to remove that barrier.
After all, once you learn, you're set for life.
He's stuffed everything you need to know into his bonus video How to Pick the Right Options.
The Daily Profits Live platform is pretty user-friendly, but Nathan doesn't want interface issues to stand in the way of your success.
His video tutorial Navigating the Daily Profits Live Platform takes you through the website so you know where everything is.
You'll learn how to find training videos and stroll into the live stream like a champ.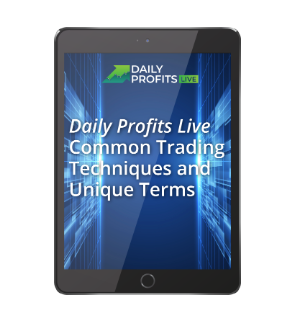 BONUS Special Report: Daily Profits Live Common Trading Techniques and Unique Terms
Daily Profits Live Common Trading Techniques and Unique Terms is an ebook with tips, tricks, and terms you'll need to master trading.
Nathan lays everything out in a clean format so you can walk away feeling more confident and better equipped to take on the market.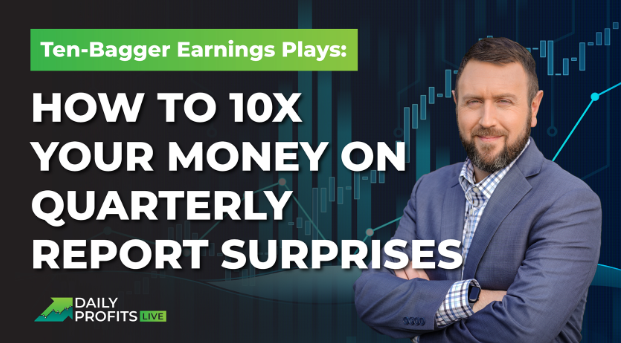 BONUS Video: Ten-Bagger Earnings Plays: How to 10X Your Money on Quarterly Report Surprises
Nathan says he's uncovered the secret to finding the biggest plays.
Although he admits they're a bit unconventional, they also have potential to generate incredible payouts.
This bonus trading video reveals how Bear uses quarterly reports to locate these ten baggers.
>> Get all these bonuses when you join now! <<

Nate Bear's Win Three Ways Guarantee
Nathan Bear believes in his system so much that he's created a win three ways guarantee.
He's guaranteeing you'll have the chance to make at least one winning trade every day the stock market is open. He's also banking on trades that could double your money every single week.
His final guarantee involves seeing 12 trades every year with the potential to boost your money by a factor of ten.

If Nate doesn't deliver on even just one of these promises, he'll hand you an extra year of Daily Profits Live for free.
Nathan Bear's Track Record
Nathan's made so many winning picks it honestly makes my head spin. Here are just a couple of them: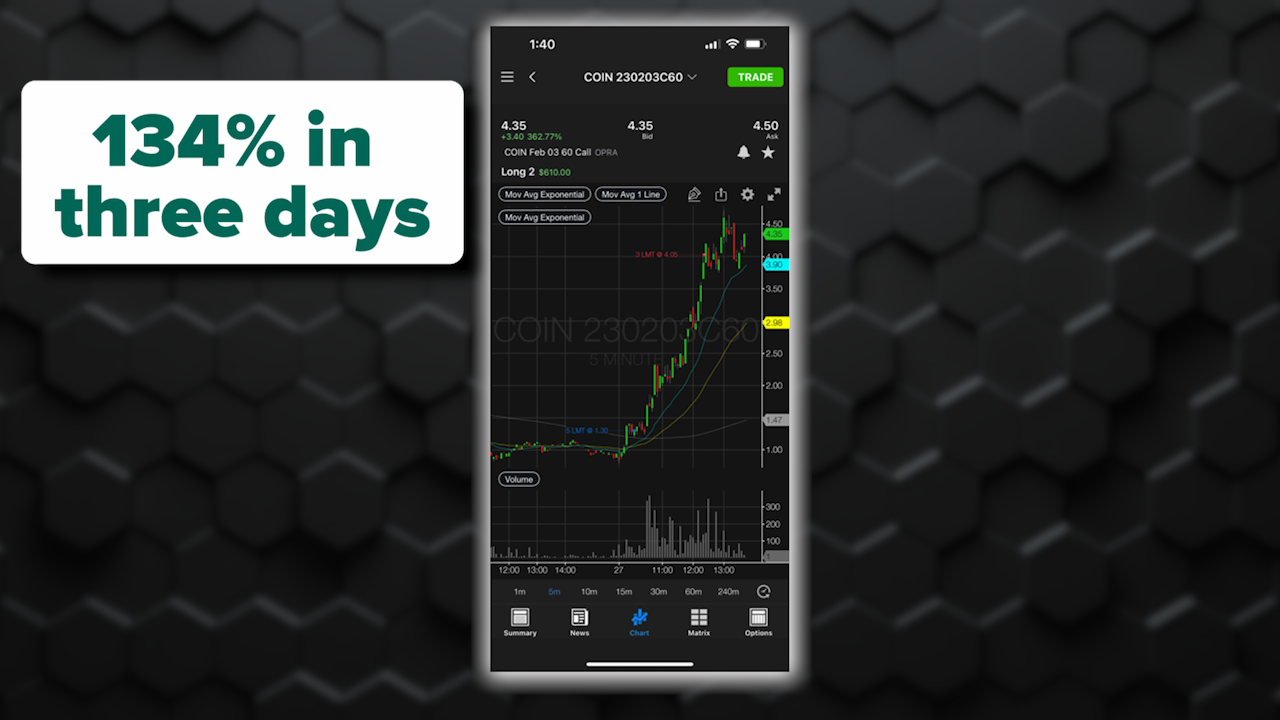 He earned a 134% profit on Coinbase in just three days.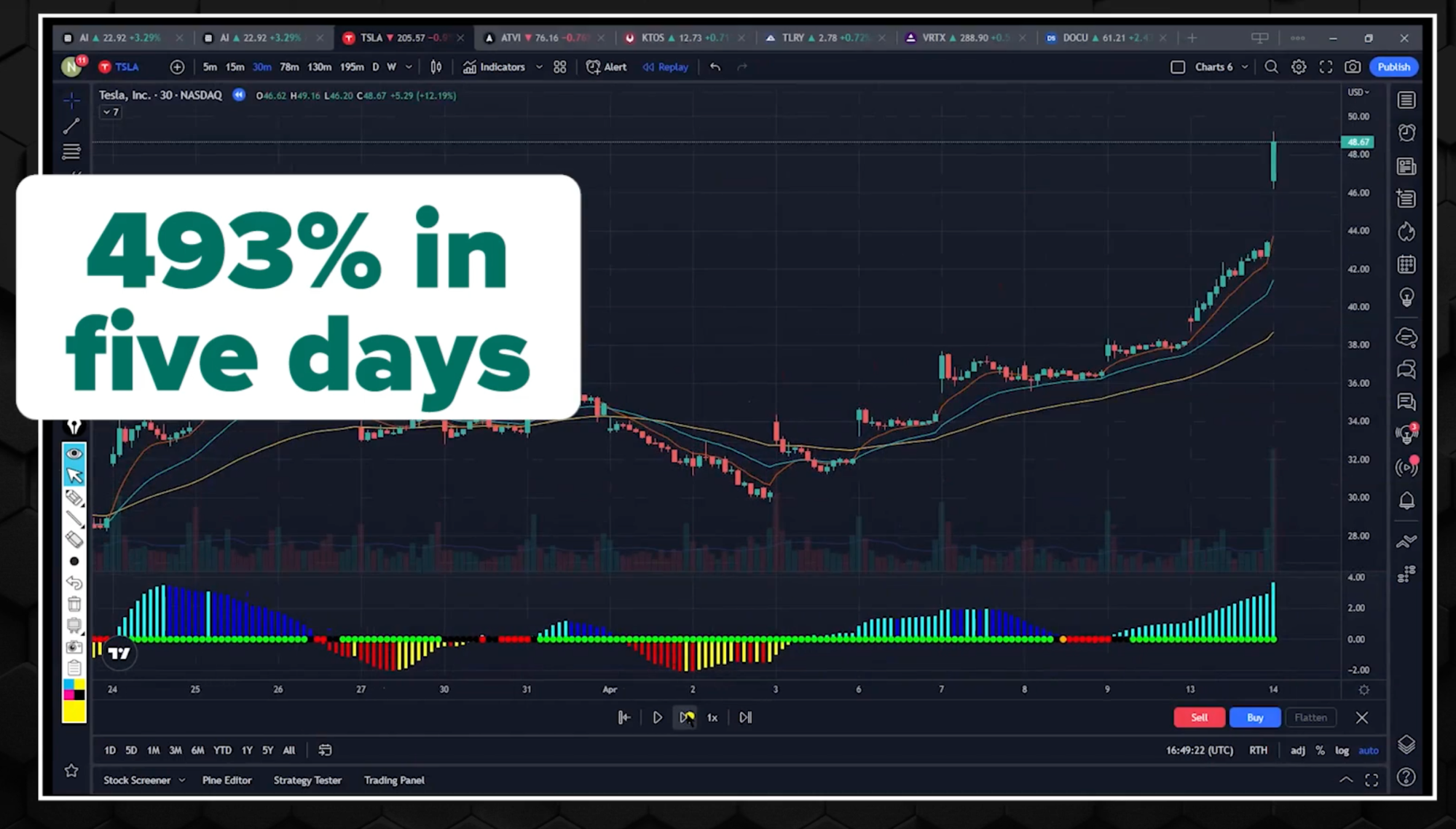 And saw 493% returns with Tesla in just five days.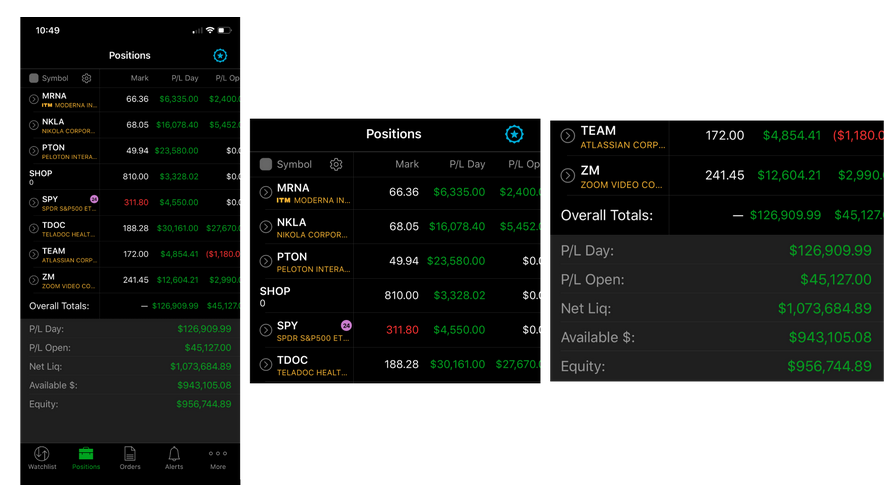 What gets me the most is when the dude made $9,000 while on vacation with his family. In moments he paid for his entire trip and the next one.
This is a guy without a lengthy financial background. It's impressive that he's worked out a strategy that works so much of the time.
I can appreciate someone who openly admits he's not right 100% of the time. No one is, and I'm always leery about the guys that try to hide that fact.
At the end of the day, Nathan Bear made $2.4 million in four years with this strategy. He's fleshed out his system and clearly knows his stuff.
>> Access Nathan's million-dollar trading strategy <<
Daily Profits Live Reviews by Real Members
Nathan Bear seems to have a great service on his hands, but you don't have to take my word for it. Check out these Daily Profits Live reviews by actual members to see what they think:




These members all came away with a great experience having used Daily Profits Live for themselves. Seems like we're dealing with a legit platform.
>> Get started now to join these satisfied members <<
Pros and Cons of Nathan Bear's Daily Profits Live
Nathan Bear's Daily Profits Live has a lot going for it, but it's not perfect. Check out the top pros and cons of the service:
Pros
One year of

Daily Profit Live

Proven system that's already led to million-dollar gains

Frequent live streams

Updates and alerts on trades happening during off-hours

Lots of training videos

Win three ways guarantee

Heavily discounted price
Cons
Not for long-term strategists

May be price prohibitive for some

How Much Is It?
Nathan Bear has two opportunities for you to get involved in his journey to $1 million.
The first is a year-long membership to his Daily Profits Live service, which includes access to all his livestreams, alerts, and trainings. You also get the training video series and special reports covered in our review.
This package retails for $5,000 (the value of a year subscription), but right now you can get it for just $1,997. That's 60% off the cover price!
If you boil that down, it's $5.50 per day. That's no more than the price of a coffee from one of those fancy chains.
Nate's willing to float an even better deal your way. He's willing to give full and unlimited access to his platform for as long as it takes for him to reach his million-dollar goal.
You pay $3,400 one time to get everything in this deal and don't pay a penny more until Bear hits the million-dollar mark again.
Is Nathan Bear Daily Profits Live Worth It?
This isn't a cheap package by any means, but it's still a great value at $1,997 for a year. When it comes to research, you get what you pay for. That's certainly true here.
Nathan Bear's effectively giving you the passenger's seat on a vehicle he plans to drive to $1 million in profits. You literally get to join a guru every step of the way as he gets there via his live stream. That means you have the potential for those kinds of returns too.
You're never alone on this journey, either. Nate's sending out updates even when he's not actively trading so you never miss a beat.
I love that Nathan doesn't just tell you to blindly follow him through trades without explaining any of his logic. He's got a comprehensive library of training videos to teach you to do all this on your own.
Don't forget the triple guarantee and the promises Nathan makes about his platform. You get a free year of Daily Profits Live on him if he misses the mark on his claims even once.
If you're ready to take your trading game to the next level, you can't go wrong with Daily Profits Live. Sign up now to join Nathan's million-dollar challenge before his deal vanishes forever.