In today's fast-paced world, managing finances can be a challenging task. Similarly, unexpected expenses can throw a wrench in the best of budgets.
Cash advance apps and financial services like NetSpend have emerged as innovative solutions to address these issues.
While cash advance apps provide short-term loans to cover urgent expenses, NetSpend enables users to maintain a prepaid account without the need for a traditional bank.
This article will delve into the compatibility of cash advance apps with NetSpend, the benefits they offer, and tips to get the most out of these financial tools.
Do Cash Advance Apps Sync with NetSpend?
Yes, several cash advance apps sync with NetSpend. This compatibility allows users to access short-term, small-dollar loans and have the funds deposited directly into their NetSpend accounts.
Apps like Earnin, Brigit, and Dave offer this integration, providing immediate financial help in situations of unexpected expenses.
Upon approval, these apps transfer the requested funds right into the user's NetSpend prepaid debit card account.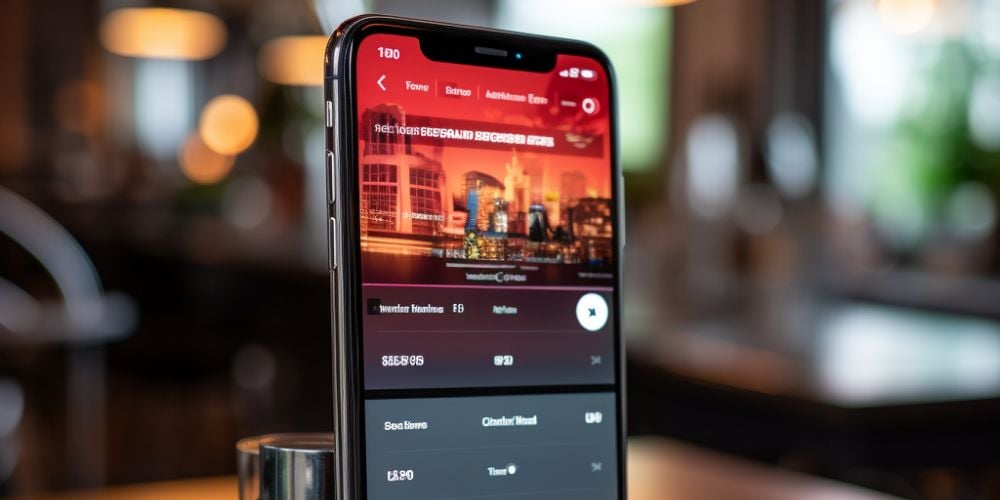 Brief Intro to Cash Advance Apps
Cash advance apps are innovative solutions designed to cater to individuals in urgent need of short-term loans.
These apps can quickly provide small amounts of money to cover immediate expenses, such as rent, car repairs, or unexpected bills, without requiring traditional credit checks.
Cash advance apps may be the perfect solution for people who do not have access to bank loans or credit cards.
Understanding NetSpend
NetSpend is a popular financial services company that offers users the opportunity to sign up for a prepaid debit card account.
This account allows users to manage their finances without needing a conventional bank account or credit card.
NetSpend caters to the needs of unbanked or underbanked individuals, providing financial services like direct deposits, online bill payments, and ATM withdrawals.
Understanding the Compatibility
Cash advance apps and NetSpend have an integrated relationship thanks to the financial technology they use. Here's a more detailed look into how they work together:
Shared Financial Ecosystem: Both cash advance apps and NetSpend operate within the same digital financial space. They utilize electronic banking protocols to enable monetary transactions between the two systems.
Hence, users can connect their NetSpend accounts to their preferred cash advance apps, harnessing the benefits of both platforms simultaneously.
Direct Deposit Functionality: One of the crucial ways cash advance apps and NetSpend operate together is through direct deposits.
When a user requests a cash advance through an app, upon approval, the app disburses the requested funds electronically.
This transfer operates via a direct deposit into the associated NetSpend account. Direct deposit is a method of transferring money from one bank account to another electronically, which allows the cash advance apps to deposit the loan directly into the user's NetSpend account.
Financial Accessibility: Cash advance apps are designed to offer short-term financial aid, predominantly to individuals who might struggle to obtain such assistance elsewhere, due to poor credit history or lack of a traditional bank account.
NetSpend, on the other hand, offers a prepaid debit card service where individuals can maintain and manage their money without needing a conventional bank account. Together, they present a favorable solution for the unbanked or underbanked population.
This compatibility enables a user to access financial services, such as cash advances, without requiring a standard bank account or credit card, hence increasing financial inclusivity.
Financial Management: Several cash advance applications provide additional features, such as financial tracking and automatic saving tools, which can help users manage their earnings, spending, and savings more efficiently.
By linking these cash advance apps with a NetSpend account, users have the added advantage of managing all their finances in one place.
Real-time Updates and Notifications: Coupling a cash advance app with your NetSpend account also helps you stay on top of your financial situation.
Many details, such as balance updates, incoming deposits, withdrawal notifications, and bill reminders, can be handled through the integrated platform, ensuring you're always up-to-date with your financial status.
These elements make the entire process efficient, quick, and user-friendly, not to mention beneficial for those without traditional banking options.
It's important to note that while many cash advance apps do work with NetSpend, users should always check to confirm compatibility before proceeding.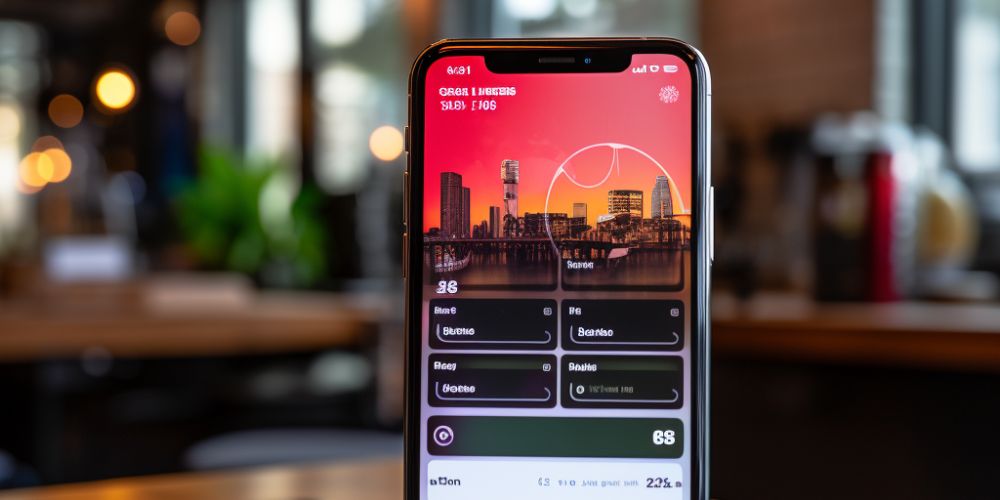 List of Cash Advance Apps that Work with NetSpend
Now that we've established the way cash advance apps, such as Earnin, Brigit, and Dave, can work with NetSpend accounts, let's explore some of these apps in-depth, including their key features, benefits, and potential drawbacks.
App 1: Earnin
Earnin allows users to access their earned paychecks before the scheduled payment date, helping them cover urgent expenses. The app calculates the available cash advances based on hours worked.
Fortunately, Earnin is compatible with NetSpend, allowing users to direct deposit their funds into their NetSpend account. One advantage of Earnin is that it does not charge any interest or fees. Instead, the app relies on users' voluntary tips to sustain its operations.
However, Earnin does not guarantee the availability of a specific cash advance limit and may restrict the amount requested.
App 2: Brigit
Brigit offers a quick solution for users in need of cash advances, providing up to $250 in funds with no interest charges or fees when you sign up for their paid membership plan.
Brigit also offers a free plan but with limited features. The app's compatibility with NetSpend gives users the added benefit of integrating their cash advances into a NetSpend account.
Additionally, Brigit provides balance updates and alerts to notify users when their balance is low. On the downside, the low maximum cash advance limit may not be enough for users with more significant needs.
App 3: Dave
Dave is another popular cash advance app that offers compatibility with NetSpend. Dave provides cash advances of up to $200, depending on the user's income.
The app features a small membership fee of $1 per month, with no interest or additional fees on cash advances. Moreover, Dave alerts users when their balance is getting low and provides partial advances to navigate around potential overdraft fees.
However, the monthly membership fee may dissuade some users from choosing this app.
How to Use Cash Advance Apps with NetSpend
Once you have selected the app that best fits your needs, follow this step-by-step guide to use cash advance apps with NetSpend:
Sign up for a NetSpend prepaid debit card account and get your card.

Register with the cash advance app of your choice and provide the required details, such as employment information and proof of income.

Link your NetSpend prepaid account with the cash advance app by entering your account number and routing number.

Request a cash advance through the app when needed and wait for the app to approve the amount.

The app will transfer the approved funds directly into your NetSpend prepaid debit card account. You can now use these funds as needed.
Tips and Precautions
To get the most out of cash advance apps, consider the following tips and precautions.
Review the fees, interest rates, and terms and conditions of the cash advance app before signing up.

Don't rely exclusively on cash advance apps – try to set up an emergency fund to cover unexpected expenses.

Keep track of your finances and avoid becoming dependent on cash advances.

Always read the app's privacy policy to ensure that your personal information is secure.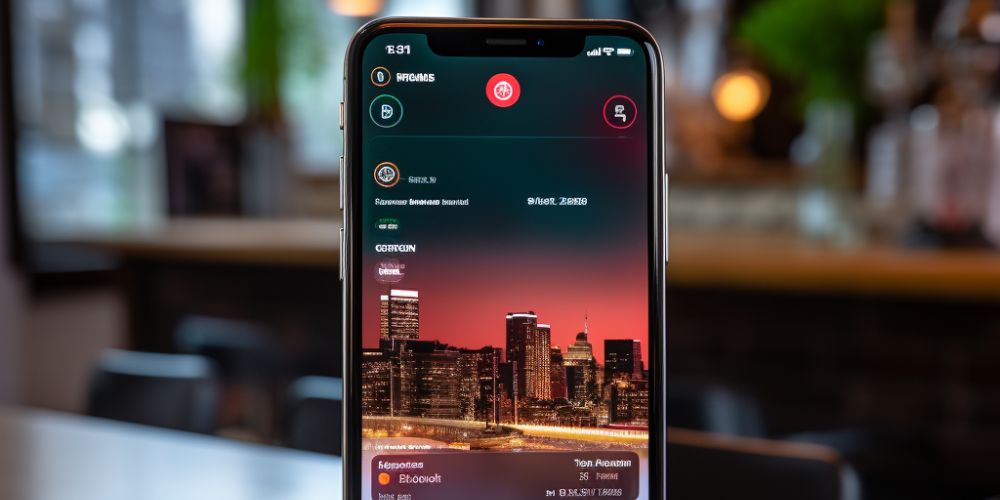 Potential Challenges
Though cash advance apps and NetSpend compatibility offer several financial advantages, users should be aware of potential challenges.
Anticipated Issues in Using Cash Advance Apps with NetSpend
Apps may have varying compatibility with different financial services. Some cash advance apps only work with specific banks and may not offer support for a NetSpend account. In such cases, it is crucial to perform thorough research to identify apps with proven compatibility.
Tips on Overcoming these Challenges
Before committing to any app, read user reviews and testimonials. This can provide insights into the compatibility of a specific cash advance app with NetSpend. Contacting the app's customer support and confirming compatibility can also help eliminate potential issues.
Frequently Asked Questions
Q: Do cash advance apps work with NetSpend prepaid cards?
A: Yes, many cash advance apps work with NetSpend prepaid cards, providing a convenient solution for users to access short-term loans.
Q: What is the cash advance limit on NetSpend?
A: The cash advance limit will depend on the specific cash advance app you're using and may not be directly associated with NetSpend.
Q: How does NetSpend Earned Wage Access App work?
A: NetSpend Earned Wage Access App allows users to access a portion of their earned wages before their paycheck is available, providing immediate access to funds in case of emergencies.
Q: Is there a cash advance fee with NetSpend?
A: NetSpend may charge fees based on their card plan, but cash advance fees are typically associated with the cash advance app rather than the NetSpend account.
Q: Can I get a cash advance on my NetSpend card?
A: Yes, many cash advance apps can deposit your approved funds directly into your NetSpend prepaid account, allowing you to access the cash advance using your NetSpend card.
Conclusion and Best Practices
Cash advance apps can indeed work with NetSpend, offering a practical solution for individuals in need of short-term financial assistance.
While selecting the right app can be challenging, assessing the app based on the criteria mentioned above can result in a satisfactory experience.
Always approach cash advance apps with caution and use them responsibly to avoid any potential financial pitfalls.