Fashion Nova is one of the US's most popular fast fashion retail companies. Many customers want to know: does Fashion Nova have a credit card that makes those sweet, sweet prices even sweeter? We did some digging and have the answers.
Does Fashion Nova Have a Credit Card?
No, Fashion Nova does not have a credit card. There's also no news about whether a Fashion Nova Credit Card will be available soon.
The company does, however, offer payment plans (more on that later).
Fashion Nova also has discount codes and several sales throughout the year, where you can buy the latest women's fashion for a bargain price.
A third way to get great discounts and deals on your Fashion Nova shopping is by becoming a part of the Fashion Nova ambassador program.
Under this program, you must first make an account on its website and follow it on social media.
Then, when you make purchases on Fashion Nova, tag the company on your social media accounts. Each action carries loyalty points.
Over time, the points accumulated can be used to unlock discounts or freebies from Fashion Nova.

Does Fashion Nova Do Payment Plans?
Fashion Nova offers two options for people who want to make payments in multiple installments.
The first is Zip, a BNPL app that lets you convert your payments into four easy installments.
If approved, you can pay only a quarter of the amount at the store, and then pay the remaining in easy bi-weekly installments over a six-week period.
To apply for a Zip payment, you need to be a US resident above the age of 18 years, with a valid mobile number and a credit or debit card in your name.
Afterpay also offers the same payment plan – make four payments of a quarter of the amount each over a six-week period.
To use Afterpay, you need to be a US resident with a billing address in the US, a credit or debit card, and a US phone number.
Afterpay only takes credit cards from Visa, Mastercard, and American Express.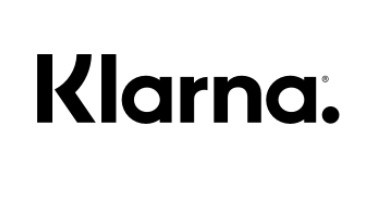 Does Fashion Nova Have Klarna?
No, Fashion Nova does not have Klarna as an official payment method. However, you can use Klarna at Fashion Nova through a workaround.
To use Klarna, you will first have to download its app and link your credit card to it. Next, you also need to download its browser extension.
This browser extension lets you use Klarna for any payments linked to your credit card.
To use Klarna at Fashion Nova, simply shop the way you normally do. At the checkout, select the credit card that you linked with Klarna for payment.
When you are making the payment, the Klarna browser extension will offer you the option to convert it to a payment plan.
After the purchase is complete, you can choose the payment plan with which you are comfortable.
Klarna lets you choose from three types of financing options – pay in four, pay in 30 days (interest-free), and lastly, monthly financing options.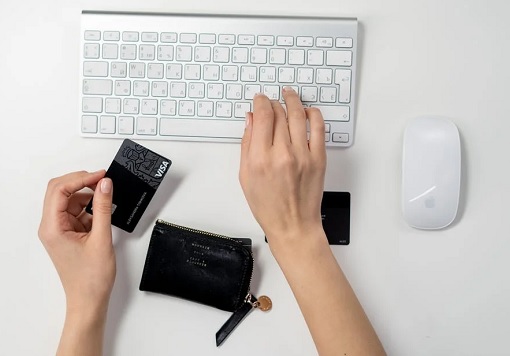 Does Fashion Nova Accept Debit Cards?
Yes, Fashion Nova accepts debit cards too. You can pay at Fashion Nova using debit cards, both in-store and on its website.
You can also use prepaid debit cards to pay for your order on Fashion Nova. However, prepaid debit cards can be a security risk, so you might want to avoid them.
Fashion Nova Payment Options
The following payment options are accepted by Fashion Nova:
Credit cards (Mastercard, Visa, Discover, AmEx)

Debit card

Zip

Afterpay

Fashion Nova gift card

PayPal

Contactless payment methods:

Apple Pay

, Amazon Pay, and Google Pay
Fashion Nova also comes out with discount codes that you can use on its website.


Does Fashion Nova Take Afterpay
Yes, Fashion Nova takes Afterpay as well.
Afterpay is a buy now, pay later service. Under this payment option, you can purchase eligible items from Fashion Nova without only a 25% upfront payment.
Then you can pay for the items over the next six weeks, two weeks at a time, paying a quarter of the total amount each time.
Fashion Nova takes both Afterpay and Zip, which offer the same service with slightly different terms and conditions.
Zip has a payment fee ($1 for each installment), and your order must be at least $35 in value. Afterpay, on the other hand, has no payments associated with it.
Final Thoughts
Fashion Nova is a brilliant brand that became a viral sensation without using any conventional marketing.
It is endorsed by several celebrities such as Amber Rose and Cardi B on its Instagram accounts. Today, Fashion Nova has more than 21 million Insta-followers.
There's no mistake that this company is on the cutting edge of fashion, and its products are very much in demand.
However, having a store credit card can do wonders for a brand such as Fashion Nova, to stand out from its competitors.
It also helps to build a lot of loyalty from regular customers.
Many fashion retailers already have their own credit cards, so it would be a good idea for Fashion Nova to consider creating one for its customers.
Considering that they are one of the smartest fast fashion retail chains right now, we are sure we will see them come out with a card sometime down the road.