Gerardo Del Real's latest research package is zeroing in on an emerging opportunity in uranium. But is his analysis the real deal? Tune in to my Junior Resource Monthly review for the full scoop.
What Is Junior Resource Monthly?
Junior Resource Monthly is an investment newsletter written by Gerardo Del Real and published by Digest Publishing.
It provides members with monthly trade ideas, sell alerts, and research reports.
Gerardo zeros in on opportunities in the base, precious, and energy metals sectors. As the name suggests, the stocks featured in the analysis encompass a broad swath of junior resource companies.
This unique focus helps members tap into a relatively underserved niche in the investing space.
While the research covers a broad range of junior players in the industry, the newsletter's lead is especially bullish on an up-and-coming opportunity in uranium.
I'll dig into the whole package shortly. First, let's take a look at the mind behind the service.
>> Sound like a good fit? Sign up for 50% off HERE <<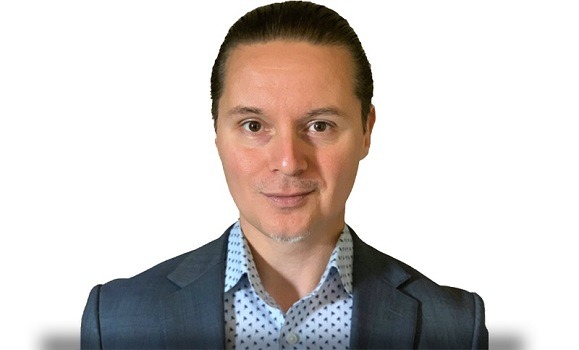 Who Is Gerardo Del Real?
Gerardo Del Real is a great analyst who specializes in pinpointing under-the-radar companies in the resource sector.
He's also the co-founder of Digest Publishing.
Given the publisher's penchant for spotlighting opportunities in precious metals and energy, his extensive experience makes him a natural fit.
During his time dishing out insights behind the scenes to his high net-worth clientele, Gerardo has built a strong network of industry insiders.
These connections coupled with his boots-on-the-ground investigative approach give him an edge over many of his peers.
He currently helms three services under the Digest Publishing banner, where he shares his analysis with his growing reader base.
What Comes with the Service?
Memberships offer much more than the monthly newsletter issues.
Keep reading for a detailed dive into each feature.
12 Issues of Junior Resource Monthly
The monthly newsletter is your direct line to Gerardo's latest insights in the metals industry.
Each issue provides one trade idea, market commentary, and supporting research.
The team also archives every issue. This lets you check in on the original investment thesis and see if it still maps on to current market conditions.
A big plus of the newsletter is Gerardo's expertise in the industry.
His analysis digs much deeper than gurus tackling a broader scope. He lives and breathes resource investing, and it shows in the quality of his analysis.
Flash Alerts
One month can feel like a lifetime on the stock market.
Fortunately, the team keeps members up to date between issues with buy and sell alerts.
The alerts are sent out through emails. All you need to do is keep an eye on your inbox here and there to make sure you are up to speed.
They are a welcomed bonus that allow you to go about your day knowing that the team has a close watch on the markets.
Model Portfolio
All open positions recommended by Gerardo are logged into the team's model portfolio.
So you won't need to wait for the latest issue to get a shortlist of solid stocks.
It's a handy resource that makes it easy for new members to jump in and start comparing their own metals portfolio with the team's recommendations.
Previous issues of the newsletter are available as well, which lets you quickly run through this list of opportunities and see if they're a good fit for your risk profile and investment objectives.
Access to Gerardo's Natural Resource Wealth Library
Members also receive exclusive access to Gerardo's growing archive of special reports.
Special reports are a bit different from the standard rec and often come with additional analysis.
For example, the current deal provides special reports on companies involved in uranium, lithium, and precious metals.
These stocks represent opportunities that the team is especially bullish on.
Much like the model portfolio, newcomers who want to stock up on picks will want to dig into these resources as well.
Dedicated Customer Service Team
The support team is ready and available to help you with any questions regarding your subscription.
Simply send an email, and they will follow up with a prompt reply.
While I prefer phone support, email is often more than enough to get the job done.
It's important to remember that the support is for questions about a subscription. They do not offer guidance on trade recommendations.
>> Access these features and more for 50% OFF <<
New Member Bonuses
The latest deal packs in three more excellent opportunities in metals sector.
Follow along for more info.
THE NEXT PALADIN ENERGY: The Secret Of Turning $1,000 Into $1.3 Million
This special report is the centerpiece of Junior Resource Monthly's latest deal.
It taps into an opportunity in the uranium industry that Gerardo believes could be the next Paladin Energy.
If you're not familiar with Paladin Energy, here is a bit of context.
During the last uranium bull run, Paladin Energy popped off, and its stock shot up an astronomical 130,000%.
Commodities are often cyclical in nature, and Gerardo believes the market could be due for another run.
He also anticipates that the company featured in this report might reap the benefits of surging demand for uranium when the next cycle hits.
THE US LITHIUM LIFELINE: How You Could Quickly Multiply Your Money With This Lithium Miner
Gerardo reveals the ticker of one of the top lithium plays on his radar.
Like his The Next Paladin Energy, he believes that this company is uniquely positioned to capitalize on growing demand in the energy industry.
The company controls two massive lithium mines, including the largest lithium brine resource in South America.
He says that the stock is trading at a considerable deal right now and might have the potential to double an early position in the coming year.
THE TRIPLE METAL JACKPOT: A Discovery Play That Could Triple Your Money or More
This report offers a chance to triple dip in copper, silver, and gold.
The company is currently exploring mining sites that could hold enormous copper-silver and copper-gold deposits.
There are a few key reasons why the Digest Publishing team has this company squarely in its sites.
For one, the price of copper has more than doubled over the past few years. It's a core component of many innovations in green energy.
And the recent administration's push for sustainable energy could push copper further into the spotlight.
Also, the gold and silver byproducts might help insulate the company from further inflationary pressures.
Refund Policy
New memberships to Junior Resource Monthly are backed by an impressive no-questions-asked 6-month refund policy.
You can receive a full cash refund on the subscription cost at any point throughout the duration of this period.
For reference, the industry standard is a 30-day window, so this is a substantial upgrade.
Gerardo's trade ideas follow a longer investment horizon than six months, meaning that this window might not be long enough to see a position to its conclusion. Still, it does provide a comfortable time frame to gauge the value of insights on offer.
A typical thirty-day refund period is usually enough. But if you're busy the month you sign up, it's nice to know you have more time to check the service out.
Is the Service Legit?
Junior Resource Monthly is a legit investment newsletter.
Gerardo helms several high-caliber investment newsletters and has earned his reputation as a sophisticated analyst.
Also, his six-month cashback refund policy shows that he stands by his work.
Pros and Cons
The newsletter's insights are top-notch, but it could improve in some areas.
Pros
Great price with 50% discount

Uncovers under-the-radar metal companies

Bonus reports and archives provide additional trade ideas

Six-month refund policy
Cons
Strict focus on mining and natural resource sector investments

No community forum
How Much Does It Cost?
Junior Resource Monthly usually costs $199 for the entire year. However, the team is offering new members an introductory offer that includes a 50% discount.
This means you can sign up for your first year for just $99.
As far as newsletters go, this is in range of many similar services.
However, many newsletters I've reviewed only offer a one-month refund policy.
So Junior Resource Monthly provides a great blend of affordable pricing and a generous window to test drive the service.
Is the Service Right For Me?
Junior Resource Monthly is best-suited for folks searching for quality plays in the mining and resource sectors.
Gerardo Del Real's strict focus means that the service alone isn't enough to build a diversified portfolio. That said, it could help diversify an established portfolio that's light on metal miners or refiners.
This might also provide the basis for a new portfolio with ample room to tap into other sectors.
Is Junior Resource Monthly Worth It?
Junior Resource Monthly is an excellent service with a fair price. Plus, the six-month refund policy is light years ahead of many alternatives.
Gerardo Del Real is a savvy analyst. And I appreciate his distinct specialization.
There are many research suites that offer a more diversified approach. But you could run the risk of ending up with a jack of all trades, master of none, as the lead.
If you're looking for comprehensive insights that exclusively deal in metals, you could find a lot to like with Gerardo's approach.
He's built up an impressive network of contacts that include industry insiders.
At just $99 for the whole year, this service offers quite a bit of bang for your buck.
All in all, it's a great deal. I recommend keeping it on your radar if you're in the market for extensive research into emerging opportunities in metals.
>> That's it for my review. Sign up and SAVE 50% <<