If you've been looking for affordable investment opportunities, you may come across the concept of low float stocks.
While these stocks aren't going to be for every investor, they present an incredible opportunity for those willing to take a risk.
Low float stocks have a relatively small number of outstanding shares available for trading.
This means they have very high volatility when compared to other stocks.
Because of this, trading low float stocks comes with a lot of added risk, but there's also the potential for huge returns if you time your trade right.
In this article, we'll take an in-depth look at low float stocks and how to find them.
We've also picked some of the best low float stocks on the market right now.
What Are Low Float Stocks?
Low float stocks have a very low number of floating shares, also known as shares that are available to buy.
It's relatively easy to find information about a company's shares on their current balance sheet.
You'll see information about the current number of shares outstanding, which is the total number of shares the stock has.
Not all outstanding shares are available to trade, as employees or other company insiders typically hold some.
These are labeled as restricted shares.
To calculate the number of floating shares, you can subtract the number of restricted shares from the total shares outstanding.
In general, low float stocks have less than 10 million floating shares available.
Best Low Float Stocks To Buy
Flanigan's Enterprises, Inc. (NYSE: BDL)
Flanigan's Enterprises is a chain of restaurants that have been located in South Florida since 1959.
It started with lounges and liquor stores that evolved into over 20 restaurants in the region.
The family-run franchise is known for delicious food at great prices that keep people coming back for more.
The company went public back in 1981 and has mostly seen success on the stock market.
The downturn that came with the start of the pandemic in March of 2020 hurt Flanigan's as it did many other restaurants around the country.
As restaurants have reopened, Flanigan's share price has grown nearly 75% over the last year.
Most of the restaurant chain's shares are private, leaving a very low float of 550,000 to trade with.
As Flanigan's continues to expand, having some of these shares will likely prove beneficial.
AMCON Distributing Co. (NYSE: DIT)

Amcon is a wholesale distribution company based in the United States.
It distributes thousands of different consumer products, including groceries, cosmetics, paper products, and tobacco products to stores all over the country.
Because many of these products are considered essential, Amcon is able to perform well even during tough economic times.
This stock hit an all-time high in August of this year before trailing off a bit in the fall.
Its share price is still up 46% from last year at this time.
This growth is awe-inspiring, but the stock still has a public float of fewer than 200,000 shares.
As a result, the stock could be more volatile than others in this price range.
Fortunately, the stock is currently at a dip, so it's possible to scoop up some shares at a discount.
Despite trading at a five-year high right now, Amcon's price-to-earnings ratio is currently just over 6.
This means the stock is currently trading at a very low price relative to its most recent earnings report.
All of these factors make Amcon a stock to keep your eye on moving forward.
JW Mays Inc. (NASDAQ: MAYS)
JW Mays is a real estate company based in New York with approximately 460,000 public floating shares.
The company was incorporated in Brooklyn in 1927 and ran discount department stores throughout the New York City area.
After closing the department stores in 1988, it reincorporated as a real estate company.
Today, it uses the real estate that its department stores previously occupied.
The real estate market in New York struggled in 2020 due to the COVID-19 pandemic.
Many people left the city in favor of smaller towns, and many people were worried about a permanent population decline.
However, this didn't come to pass, and many people have moved back into the city now that vaccines are widely available.
This boosted the value of New York real estate and had a positive impact on JW Mays stock.
Over the past year, JW Mays shares have increased some 50%.
This stock is on a steady upward trajectory, but the low float aspect also makes it an intriguing option for day traders.
Any positive or negative news could result in a significant share price change.
Seneca Foods Corp. Class A (NASDAQ: SENEA)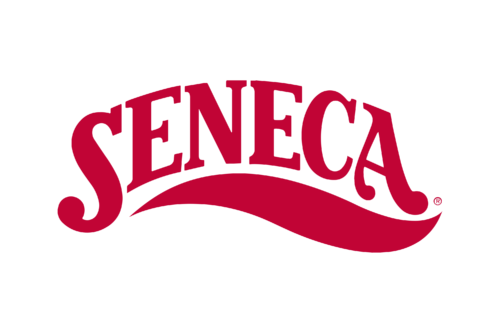 Seneca Foods Corp. is another excellent consumer discretionary stock with a low float.
The company is based in New York and specializes in food packaging.
It has managed to achieve consistent growth through the pandemic because its services were essential.
Right now, Seneca Foods Corp. has a float of approximately 6.9 million shares.
While this stock has been performing very well over the last year, it still has plenty of potential to grow.
Seneca Foods' share price is up over 40% from where it was at this time last year.
Its price-to-earnings ratio is currently 4, which is extremely low.
This means that the stock is considered very cheap when comparing its share price to its most recent earnings report.
With such a low float, this stock has had some ups and downs over the past year.
This presents plenty of opportunity for day traders to take advantage.
Seaboard Corporation (NYSE: SEB)

Seaboard Corporation is a behemoth stock with a tiny float.
It all started back in 1918 with the purchase of a flour mill and has only grown from there.
Today, this large-scale corporation encompasses several businesses, including Seaboard Foods, Seaboard Marine, and Commodity Trading and Milling.
These divisions employ over 12,000 people on four continents around the world.
It has even reached #406 on the Fortune 500 list.
Despite this, Seaboard only has 255,000 tradeable shares at present.
Its share price has not quite recovered from the Covid-19 outbreak at the start of 2020 is steadily increasing back toward that point.
It's likely only a matter of time before Seaboard stock returns to its high as revenue and net income and trending favorably.
Low Float Penny Stocks
China Finance Online Co. (NASDAQ: JRJC)
China Finance Online is a Beijing-based financial information company.
Over the past few years, there has been a lot of hype around Chinese stocks as the country continues to increase its status as a world power.
This company currently has a float of fewer than 1.5 million shares, which presents plenty of opportunity for day traders.
This could be a good option for investors looking to take a risk on Chinese low float stocks.
American Shared Hospital Services is a provider of radiosurgical and radiation therapy equipment to locations around the country.
The company makes it easy for hospitals to bring in expensive equipment on a per-use basis so medical institutions don't have to buy it themselves.
American Shared Hospital Services takes a portion of the fee charged for using these innovative technologies.
At present, it has a float of 3.5 million tradeable shares for investors to get their hands on.
As a penny stock, American Shared Hospital Services does see versatility and looks suitable for day-traders.
That being said, its share price has improved 65% in the last year.
How To Find Low Float Stocks
The best way to find these stocks is to use a low float stock screener.
These tools scan through every stock on the market to find the ones that fit your parameters.
You can enter a number of different criteria to help you find the right stocks for your investing needs.
In addition to a stock's current float, you can also narrow it down by price, percent change, and much more.
Finviz and Stock Rover are both excellent low float stock screener options.
They're easy to use and can help you find new picks very quickly.
Should You Buy Low Float Stocks?
Low float stocks aren't going to be the best choice for every investor. However, they have become very popular among day traders.
Using the right trading strategy, you can generate huge returns on low float stocks reasonably quickly.
Because there are so few shares available, just one trade could significantly affect the stock's price point.
This high volatility means that a low float stock could generate returns of over 10 percent in one day.
However, the potential for losses is much higher as well.
Additionally, many of these stocks have a low trading volume, which increases the stock's chances of volatility even further.
If you're interested in day trading and are comfortable with a high-risk, high-reward strategy, low float stocks could be a good option for you.
To trade them effectively, you'll need to have a good understanding of how the market works and how investors might be reacting to these companies.
Certain news catalysts can send a company's stock up and down very quickly.
Day traders will need to stay up-to-date with a company's business to ensure that they don't miss an important catalyst.
If you're new to investing, low float stocks might not be for you just yet.
It's important to have a good knowledge of how the market works and a high risk tolerance.
To trade low float stocks, you'll also need to take extra time each day to monitor the market and conduct research.
Low Float Stocks: Final Thoughts
Although low float stocks can be quite risky, they also come with the potential for huge rewards.
When investing in low float stocks, it's important to keep an eye on current market data so you can buy or sell at the right time.