If you're a photographer, you may be constantly in search of ways to supplement your income.
But with only so many hours in a day, and only so many clients to shoot, how can you generate more revenue without stretching yourself too thin? One solution is going for passive income for photographers, which is earning money without having to actively work for it.
In this article, we'll show you 7 proven strategies that can help you generate more passive income as a photographer.
Passive Income for Photographers: 6 Ideas to Build Wealth
Affiliate Marketing
Earn Passive Income by Promoting Photography Products
Affiliate marketing is a popular strategy for earning passive income as a photographer.
By promoting products or services from other companies, you can earn a commission for every sale made through your unique affiliate link.
Let's explore this strategy further and learn how you can get started successfully.
Choosing the Right Products to Promote:
When it comes to affiliate marketing, it's crucial to select products that resonate with your audience and align with your photography niche.
Consider the following points when choosing what to promote:
Relevance: The products you promote should be closely related to photography. For example, if you specialize in landscape photography, promoting camera gear, outdoor clothing, or travel accessories would be a good fit.
Quality: Only promote products that you truly believe in and that you can stand behind. Your audience trusts your recommendations, so it's important to maintain their trust by promoting high-quality products.
Research: Before deciding which products to promote, conduct thorough research. Look for products with positive reviews, high customer satisfaction, and competitive commission rates.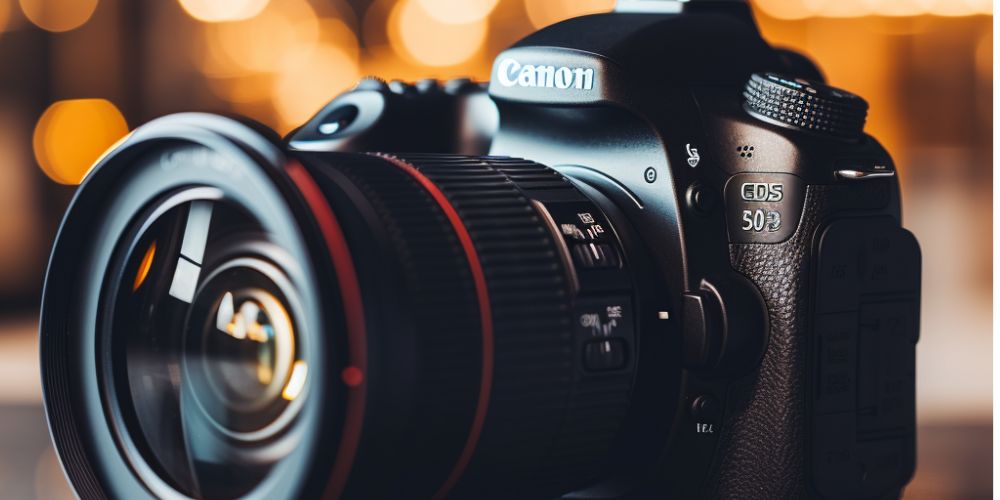 Building Trust with Your Audience
To succeed in affiliate marketing, you must build trust with your audience. Here are some effective ways to establish credibility:
Personal Experience: Share your personal experience and demonstrate how the promoted product has positively impacted your photography. Genuine and authentic reviews tend to generate more trust and engagement.
Honesty: Be honest about the pros and cons of the products you promote. This not only helps your audience make informed decisions but also strengthens your reputation as a trustworthy source.
Choosing Affiliate Programs
Now that you know what products to promote, it's time to find the right affiliate programs to join. Consider the following factors:
Commission Structure: Look for programs that offer fair and competitive commission rates. Some programs provide a flat rate per sale, while others offer a percentage-based commission.
Affiliate Support: Check if the affiliate program provides adequate support, resources, and promotional materials such as banners, product images, and text links. These resources can make your promotional efforts more effective.
Promoting Affiliate Products
Once you've found the right products and joined affiliate programs, it's time to promote them effectively. Here are some strategies to consider:
Create Valuable Content: Develop blog posts, tutorials, or videos that provide value to your audience while incorporating your affiliate links naturally. Focus on solving their problems or addressing their needs, and subtly recommend products that can enhance their photography experience.
Product Reviews: Create in-depth reviews of the products you're promoting, highlighting their features, benefits, and drawbacks. Include personal anecdotes and visuals to make the reviews more engaging and informative.
Tracking and Analyzing Performance
To optimize your affiliate marketing efforts, it's essential to track and analyze your performance. Here's what you should consider:
Click and Conversion Rates: Monitor the number of clicks on your affiliate links and the conversion rates (number of sales divided by the number of clicks). This gives you insights into how effective your promotions are.
Analyze Your Audience: Use analytics tools to understand your audience's demographics, interests, and behavior. This knowledge helps you tailor your content and promotions to better resonate with them.
Test and Adjust: Experiment with different promotional strategies, content formats, and calls-to-action. Continuously evaluate the results and make adjustments based on what works best for your audience.
By utilizing these affiliate marketing strategies, photographers can generate passive income by promoting products they genuinely believe in.
Remember, affiliate marketing success takes time and consistency, so be patient and keep refining your approach. As your audience grows and your reputation strengthens, so will your passive income generated through affiliate marketing.
Stock Photography
Stock photography refers to the practice of licensing your photographs for commercial use in various media formats. These photos can be used in marketing, advertising, websites, or publications and allow photographers to generate passive income.
Let's delve further into this strategy, explore how to get started, and what to consider when selling your photos online.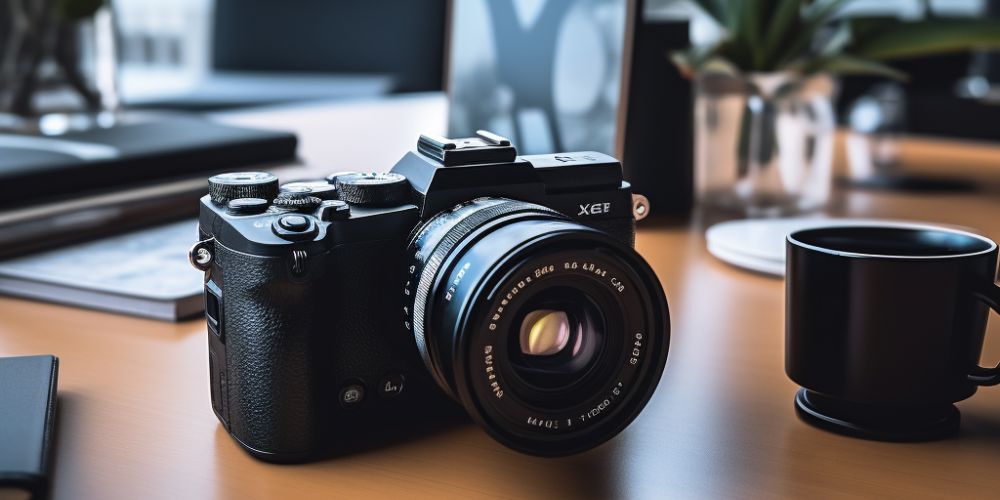 Understanding the Market
Before you start selling your photos online, it's important to understand the stock photography market.
Consider the following factors:
Types of Photos: Different genres of photography are in demand in the stock photography market, including landscapes, portraits, lifestyle, food, and business. Research trending topics and themes for each category to find potential buyers.
Quality: High-quality photos that are in focus, well-lit, and captured in a unique and interesting way have a better chance of selling.
Legal Issues: Ensure you have the appropriate permissions and model releases for all recognizable individuals or trademarked objects in your photos.
Choosing the Right Platform
When it comes to selling stock photography, there are many platforms to choose from, each with their own requirements and fees.
Consider the following factors:
Payment Structure: Look for platforms that offer fair and competitive commission rates. Some platforms pay a percentage of the sale price, while others offer a fixed royalty fee per download.
Distribution and Exposure: Choose a platform that will maximize the visibility of your photos to potential buyers. Some platforms only offer exclusive licenses, while others offer non-exclusive licenses to distribute your photos to multiple marketplaces.
Some popular stock photography platforms include Shutterstock, Adobe Stock, and Getty Images.
Promoting Your Portfolio
To increase the exposure of your photos and generate sales, you need to promote your portfolio.
Here are some effective strategies:
Social Media: Leverage social media platforms to showcase your work and direct traffic to your portfolio. Consider using relevant hashtags or joining photography communities to build your following.
Personal Website: Create a portfolio website to showcase your photography and provide a way for potential clients to contact you.
Collaboration: Work with bloggers, businesses, or other creatives to feature your photography in their marketing campaigns. This helps to expand the reach of your work and drive more traffic to your portfolio.
Print-on-Demand Services
Print-on-demand (POD) services allow photographers to sell their artwork on a variety of products without worrying about inventory, printing, or shipping.
POD services have become increasingly popular, thanks to the rise of e-commerce platforms and user-friendly technologies that make it easy for photographers to monetize their creations.
Print-on-demand services allow you to create and sell physical products like prints, phone cases, or coffee mugs.
Choose a print-on-demand service:

Some popular options for photographers include Society6, Redbubble, or Printful.

Create designs:

Think about what types of images will work well on physical products.

Promote your products:

Share your designs on your website, social media, or other online platforms.
Sell Digital Products
Selling digital products is another passive income strategy you can use as a photographer. These could be educational products like courses, eBooks, webinars, and guides or resources like presets, brushes, and actions.
Here's how to get started:
Choose a platform to sell on:

Popular platforms for digital products include Gumroad, Shopify, and Etsy.

Decide on your product:

Think about what type of product your audience would be interested in. For example, if you specialize in newborn photography, you could create a guide on how to pose and photograph newborns.

Promote your product:

Share your product on your website, social media, or other online platforms.
Rental and Leasing Services
Another passive income idea is to rent out your equipment to other photographers or filmmakers. This can be done through rental websites like ShareGrid or KitSplit.
Here's how to get started:
List your equipment:

Create a list of the equipment you're willing to rent out, including cameras, lenses, and lighting equipment.

Set your prices:

Do some research on other rental websites to get an idea of the going rates for equipment.

Promote your rental service:

Share your rental service on your website, social media, or other online platforms.
Webinars and Workshops
Webinars and workshops are a great way to share your knowledge as a photographer while generating passive income.
Here's how to get started:
Choose a platform to host your webinar or workshop:

Popular platforms include Zoom, WebinarJam, and Adobe Connect.

Create your content:

Decide on a topic and create a presentation or workshop format around it.

Promote your event:

Share your event on your website, social media, or other online platforms.
Conclusion
Generating passive income as a photographer takes time and effort, but by diversifying your revenue streams through affiliate marketing, stock photography, print-on-demand, digital products, rental and leasing services, webinars and workshops, and social media monetization, you can create a sustainable income stream and grow your photography business in new ways.
Don't be afraid to experiment with different strategies, and always keep your audience in mind.