Nate Bear's no stranger to making big waves on the trading floor, and he's finally ready to share everything he knows in his new Profit Surge Trader service. Join me in this Profit Surge Trader review as we unpack the service and see what the buzz is all about.
What is Profit Surge Trader?
Profit Surge Trader is a research service led by trader and guru Nate Bear. Bear works closely with publisher Monument Traders Alliance to generate regular content.
The service is Nate's outlet for displaying some of the trading strategies he's used over the years to build his wealth. He's gotten so good at it, he wants to share his findings with you.
His approach couldn't be any easier. Bear uses just one ticker each month to target massive profits.
What I like about this service is that Nate doesn't focus on one area of the market. He goes where the money is, and he's good at finding it even when markets are down.
If there's a particularly bad week, he simply doesn't make a trade. No sense pushing his luck (or our money).
I'm just scraping the tip of the iceberg here. We'll get to the meat of this bundle in a little bit.
First, let's take a more detailed look at the man behind the plan.
>> Unlock expert guidance and trading techniques with Profit Surge Trader. Join now! <<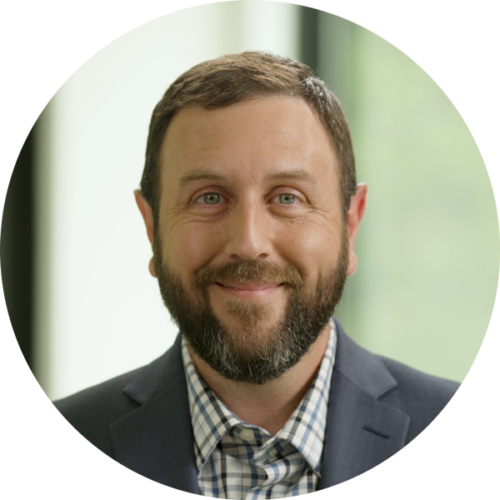 Who is Nathan Bear?
Nate Bear isn't some Ivy League big shot or a career suit on Wall Street.
The guru actually started his career in construction, remodeling big box stores for some scratch. It wasn't much, but it put food on the table.
As his kids grew older, he knew his current income wouldn't be enough. Although Nate had no experience as a trader, he decided to give it a go.
He started moving stocks around on the side to supplement his wages. At first, he totally tanked.
Eventually, Nate joined a community of professional traders. There, he discovered a trading strategy that would transform his life.
Now, he's sharing his wisdom and insights with the public through his Profit Surge Trader service.
Is Nathan Bear Legit?
Bear made more than a little bit of money. With his unique strategy, he turned his $37,000 savings into an incredible $2.7 million over four years.
He's a self-made millionaire who's learned a lot about making income that matters for the future.
Now Nate Bear wants to give back by helping us regular folks attain our financial goals. Profit Surge Trader is his vessel for doing just that.
>> Unlock your trading potential – Learn Nate Bear's winning strategies <<
What is Monument Traders Alliance?
Monument Traders Alliance is a publisher with seven research newsletters under its banner.
Each publication focuses on different market niches and investment strategies, and there are options to fit virtually every preference.

Bryan Bottarelli founded the publishing firm in 2019, and the new company quickly made a name for itself as an industry up-and-comer.

Monument Traders Alliance checks all the boxes. It has a star-studded team of analysts, and its founder is a legend in his own right.

You have nothing to fear when doing business with this company. They're a legit, US-based firm that has helped countless readers reach their stock market goals.
Nathan Bear's One Ticker Payouts
In his latest presentation, Nate Bear has a shocking message for the public. He says now is the time to ignore 8,250 publicly-traded stocks and instead focus on just one solitary ticker at a time.

Nate says his "one ticker payouts" have the potential to generate steady weekly profits that could total up to $27,000 in just a few days.
>> Join now to get your first One Ticker Payout <<
The secret? A little-known market force studied by Harvard, Duke, and even the Federal Reserve.
Let's take a look at it now.
What is an Earnings Profit Surge?
Nate's strategy is most effective when zeroing in on stocks with upcoming earnings reports.
However, earnings season can aslo provoke volatility and uncertainty, so trading aroud these events can be exceedingly difficult.
But, Nate could see the opportunity, and countless hours of technical analysis eventually led him to discover the earnings profit surge.
As it turns out, stocks with the strongest earnings reports tend to continue moving upward for weeks or months.
Nate Bear has become very successful at riding that much more predictable profit surge to impressive gains. Best of all, it's reliable and repeatable.
But, identifying the earnings surge is only half the battle. Keep reading to find out how Nate takes this trading strategy to the next level.
>> Get onboard the next rally with Profit Surge Trader <<
One-Ticker Payouts Investment Strategy
Bear's not a buy-and-hold kind of guy, even when the going's good. That strategy isn't bad, but he's got a better plan.
Instead, he buys into a weekly option at the beginning of the week. It's often cheaper and could see significant increases before the week's out.
Plus, Nate gets to put less money at risk while eyeing higher gains. Genius, if you ask me.
Here's how it works:
When the month begins, Nate selects a stock that just had a nice earnings report. He keeps tabs on it, watching for that earnings profit surge.
All that's left is to trade it. His typical hold time is eight days, and then he gets out.
Next? He repeats the process over and over. Since he only does one ticker payouts, it makes his system super easy to use.
Thanks to options and an earnings profit boon, Bear makes way more than holding traditional stocks.
Look at how much better options are in the examples below:
Using Nate's options strategy, you could've racked up a 2,614% return in C3.AI over just ten days, all while its underlying stock only gained 96%.
Over an 11-day period, shares of Microsoft gained just 8%, but Profit Surge Trader could've helped you tap into a 1,028% gain.
That's a huge difference in the money that winds up in your pocket. The science is there, but how do we get involved?
>> Learn how to boost your gains with options <<
How to Get Started with One Ticker Payouts
Nate's all about teaching his One Ticker Payouts system. He wants to help people pick out the right options each week to see the kinds of returns he's been seeing.
His solution was to launch a brand-new research service he calls Profit Surge Trader.
In Profit Surge Trader, Nate drops a new trade every Monday for his readers to pick up. The info he shares is short, sweet, and to the point. You'll have all you need to complete the trade in 30 minutes over lunch.
He doesn't share a trade and leave you hanging. Bear's invested in your success. He puts his own money into his trades and is with you every step of the way.
You get to follow along with the expert as he does what he does best. With Nate's guidance, you could earn the huge gains we discussed earlier.
After all, Nate used this system to turn $37,000 into $2.7 million. The guy's clearly onto something here.
It really is as easy as it sounds. The only way to see his picks though is to sign up for the service yourself.

>> Join now to get Nate's latest research <<
What's Included in this Deal?
Here's everything you get when you subscribe to Profit Surge Trader:
12 Months of Nate Bear's Profit Surge Trader
A membership comes with 12 months of the Profit Surge Trader service.
Almost every week, Nate Bear sends out a new buy alert on his next One Ticker Payouts option. This is the only way to learn the details of what Nate's trading for the given week.
The info doesn't stop there. Nate provides sell instructions for maximum profits.
You'll receive each recommendation via email and through the new Profit Surge Trader app.
Nate's Ticker of the Month
Nate's One Ticker Payouts strategy revolves around that one security each month with a stellar earnings release.
You'll get notified before the start of each month what Nate's current fav is that he plans to trade every week. It may be one ticker, but you're theoretically trading it multiple times for gains each time.
Nate explains why he believes his choice will have a strong earnings profit surge and exactly how he plans to use it.
Including the weekly trade alerts, you're getting at least five recommendations each month.
>> Sign up now to get Nate Bear's latest stock pick <<
One Ticker Payouts LIVE
You're invited to join Nate Bear every Monday at noon EST for live trading sessions. On the live stream, Nate shares his weekly game plan for earning some green.
He goes over what he's looking for before even entering the trade so you can follow him with knowledge in hand. You'll get to hear about his exit strategy as well to cash in your earnings.
It's fine if you miss the 12 p.m. live session. Nate throws the replay up on his website and sends out trade notifications so you don't miss a thing.
Updates on Open Recommendations
All of Nate's open recommendations are right on his website for your perusal. You can see how each one's doing from a single location without having to look each one up.
He'll send out an update whenever one of those trades requires immediate attention so you don't get left out to dry.
This section of the site also features an archive of past trade alerts and updates any time you need to look them up. He keeps the area stocked with special reports and training lessons to hone your game.
>> Get instant access to exclusive content when you join now <<
Exclusive Bonus Reports
Nate Bear includes these bonus reports from his private training library for folks who sign up now:
One Ticker Payouts: The Profit Rule Book
One Ticker Payouts: The Profit Rule Book is your exhaustive guide to understanding Nate's One Ticker Payouts strategy.
You'll learn how small moves using options instead of stocks can bring about massive gains. It goes over the entire trading system in plain English so you can win even without Nate's help.
Nate recaps the earnings profit surge and has detailed info on the many studies proving it works. This isn't just something he pulled out of thin air.
If you ever get stuck on your trading journey, this is a great resource to go back to for answers.
The $2.7 Million Profit System
The $2.7 Million Profit System covers Nate's quest aTry s he turned $37K into a whopping $2.7 million through trading.
It involves yet another genius strategy he calls the TPS system. Basically, the guru looks for three simple but crucial signs pointing to tickers about to go up.
You'll get all the details of this system inside, including what those signals are. Nate's a master of simple game plans that lead to huge gains, and there's no exception here.
Maybe it's because he's not a lifelong trader, but I find it super easy to follow along with everything Nate says. Don't pass this report up if you want a shot at multimillion-dollar gains.
>> Sign up now for instant access to this bonus report <<
How to Profitably Trade Options (the Easy Way)
Folks tend to run from options and view them as super risky. Nate's proven time and again that options can lead to much higher returns than traditional stocks if you know what you're doing.
How to Profitably Trade Options is here to help. It covers everything you need to know about winning with options, even if you're brand new to the game.
There's info on how to open an options trading account and get your fees down to $0. The report also explains how to minimize your risk and maximize your chances for success.
Who knows, it could change your whole investment strategy once you learn the truth about how incredible options can be.
365-Day Money-Back Guarantee
Nate Bear isn't playing games here. He wants to ensure there aren't any barriers to you trying out his new service.
Therefore, he's offering an unheard-of 365-day money-back guarantee. You get full access to the entire platform with virtually no strings attached.
If you ever feel like Profit Surge Trader isn't for you, contact the VIP concierge team for a complete refund. They won't even ask why you're canceling.
You'll even get to keep all the bonus materials you've received until that point.
>> Join now and take advantage of Nate's Money Back guarantee <<
Pros and Cons of Profit Surge Trader
Profit Surge Trader has a lot going for it, but it's not perfect. Here are the pros and cons of the service.
Pros
12 months of

Profit Surge Trader

service

Monthly live trading sessions

Around five new recommendations per month

Frequent updates on open recommendations

Three bonus reports

365-day money-back guarantee

Heavily discounted price
Cons
Focuses solely on options trading

Not for folks looking for long-term investments
How Much is Profit Surge Trader?
Profit Surge Trader has three price points, but honestly the "All Access Subscription" is the best possible deal. It retails for at least $997, but you can get it right now for just $279. That's 70% off the cover price.
You can get everything we covered today for just over $5 per week. I'd have no issue giving up my weekly coffee for this.
FYI – the Standard Subscription would set you back $329 for a year but doesn't come with any of the bonus materials. You're paying more for less. Shows how good the "All Access" deal really is.
If you want to save a little money, the Basic Subscription's on the table for $249. You're only going to get earnings profit surge trade recommendations and nothing else.
>> Join now to claim your 70% discount! <<
Is Nathan Bear Profit Surge Trader Worth It?
After completing my Profit Surge Trader review, I can tell you this is a top-notch research service that's worth every penny, especially when you consider the 70% discount.

I've always known there's a lot of money in options, but I always thought they were just for big-name traders. It's great to have a service explaining how to trade that even I can easily digest.
Plus, you get around five picks each month to plug right into. You don't even have to do the research yourself.
There are also the monthly live trading sessions where you get to look through Nate Bear's eyes and watch a guru in action. He's already earned millions using this system so he's definitely someone I'd like to learn from.
You've got the 365-day money-back guarantee to fall back on if something doesn't float your boat. You can cancel any day your subscription's active and get your membership fee back.
After reviewing Profit Surge Trader, I can confidently say you're getting a great deal here. This bundle won't be around forever, though. Get it now before it's gone for good.