When diving into the stock market, knowing where to start first can be a challenge.
You have an overwhelming number of stocks, bonds, index funds, and mutual funds available to choose from. Even some experienced traders find it a little much.
Thankfully, there's an answer to your prayers: thousands of hours of informative, entertaining, and engaging content await on stock market TV shows. But which ones are worth a watch? How do you tell the good shows from the bad?
You've found the article that'll solve those problems for you. From the all-time classics to the newest hits, read on to learn about some of the best stock market TV shows for launching or advancing your trading career.
Your World with Neil Cavuto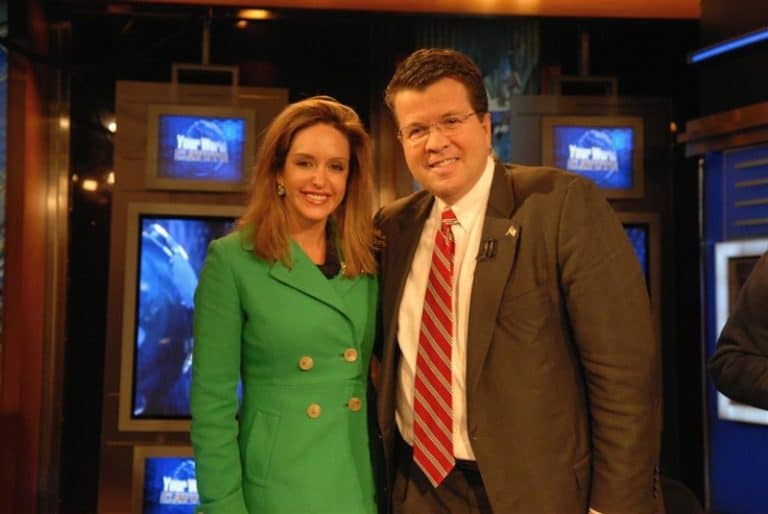 Some see Neil Cavuto as the king of financial television. Whether that's true or not, there's no denying that he produces compelling content and one of the best stock market TV shows available today.
With a focus on common sense trading, Cavuto knows how to keep your money in your wallet and out of someone else's.
Unlike some in the industry, he doesn't promise viewers ways to get rich quickly with the stock market. Instead, he promotes long-term investing and rational trading, providing watchers with a fact-based look at market movement and industry trends.
Cavuto covers political topics, too, but they aren't the show's main focus; some traders just turn down the volume during those segments.
How to Watch
"Your World with Neil Cavuto" airs on Fox News, Monday through Friday, at 4 p.m. Eastern Time.
Mad Money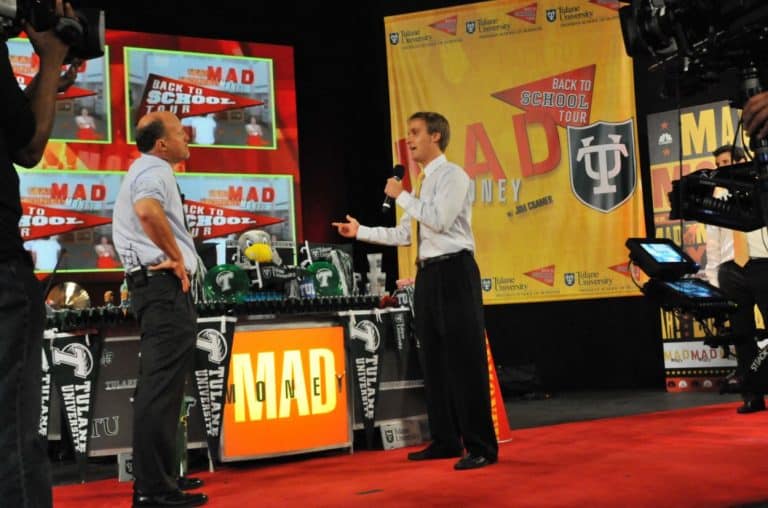 Looking for a show perfect for a beginner? What about one that'll keep even an expert engaged? That mix is "Mad Money" in a nutshell.
Jim Cramer, known for his energetic and sometimes chaotic style, has spent years keeping audiences glued to their screens. Kramer starts each show with an emphasis on personality and positivity.
From there, he guides watchers to industries that he thinks are undervalued at their current price points. In fact, some people think Cramer has too much influence on the market.
There's even a phenomenon where stock prices surge or dive based on nothing but a recommendation from Cramer. Even if you aren't trading yet, some non-traders find his constant energy so entertaining that they tune in just to hear it.
How to Watch
"Mad Money" airs on CNBC, Monday through Friday, at 6 p.m. Eastern Standard Time. Subscriptions are also available to purchase from Hulu, YouTube, and other online streaming services.
Squawk Box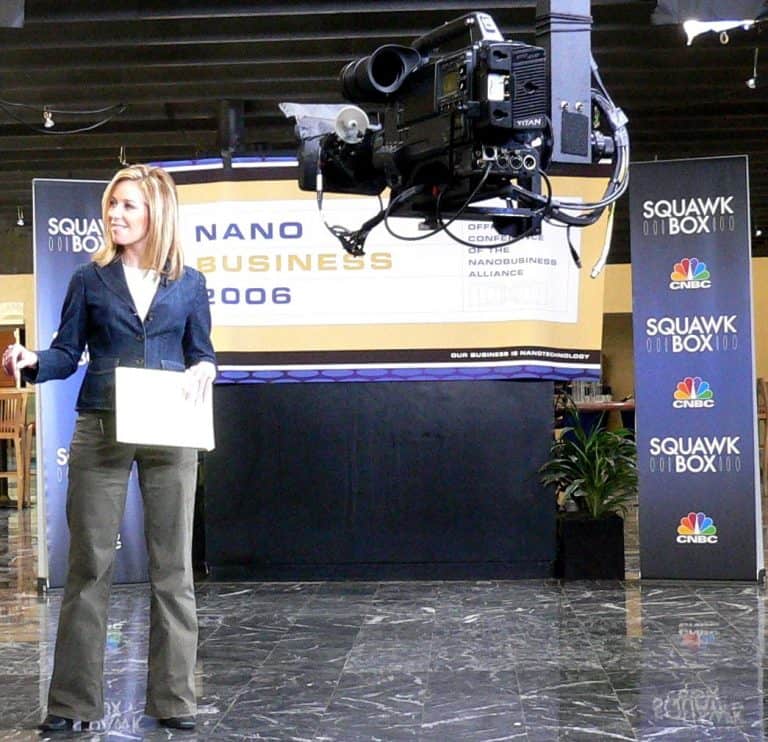 "Squawk Box" is a pre-market show focused on giving traders the information they need to chase the next big opportunity right before the market opens.
An alarm bell for news from market close to market open, reviewers have frequently found the show to be among the best in its niche.
Joe Kernen, Becky Quick, and Andrew Ross Sorkin, a trio of financial titans, host the show. However, with its pre-market focus, you do have to wake up pretty early in the morning to catch the show, especially if you don't live in the right time zone.
Don't worry, though. Some experienced traders say that rising early is one of the keys to success in the market.
How to Watch
"Squawk Box" airs on CNBC, Monday through Friday, from 6 to 9 a.m. Eastern Standard Time. You can also find subscriptions available online on online streaming services like Hulu or YouTube.
Mornings with Maria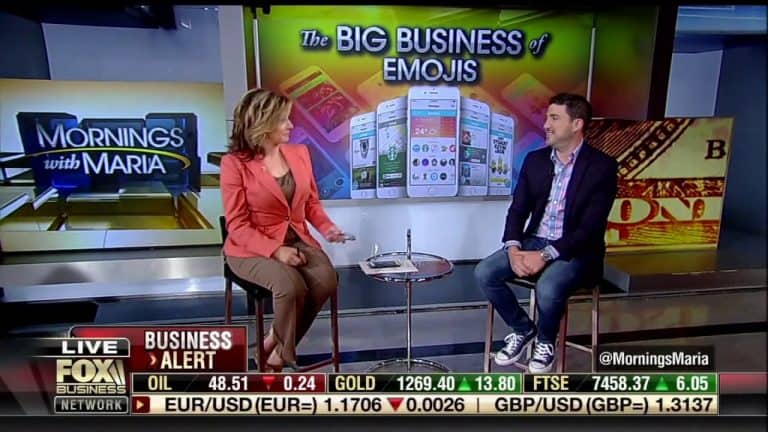 If you're looking for a more diverse array of opinions, "Mornings with Maria" is the show for you. With a constantly evolving panel of industry experts at her side, Maria takes on Wall Street and its brokers to cut straight to the heart of the latest news.
It's another alarm bell show, and as you might expect, the show revolves around headline news.
Don't be surprised if you don't get explicit trading advice here, but it's the perfect show to watch in the early morning to keep up on industry trends and events that drive the broader market as a whole.
Predicting the movement of the broader market is part and parcel of being a top-tier trader. That's why keeping abreast of news from many different marks can be extremely important.
How to Watch
"Mornings with Maria" airs on Fox Business, Monday through Friday, from 6 to 9 a.m. Eastern Standard Time.
Billions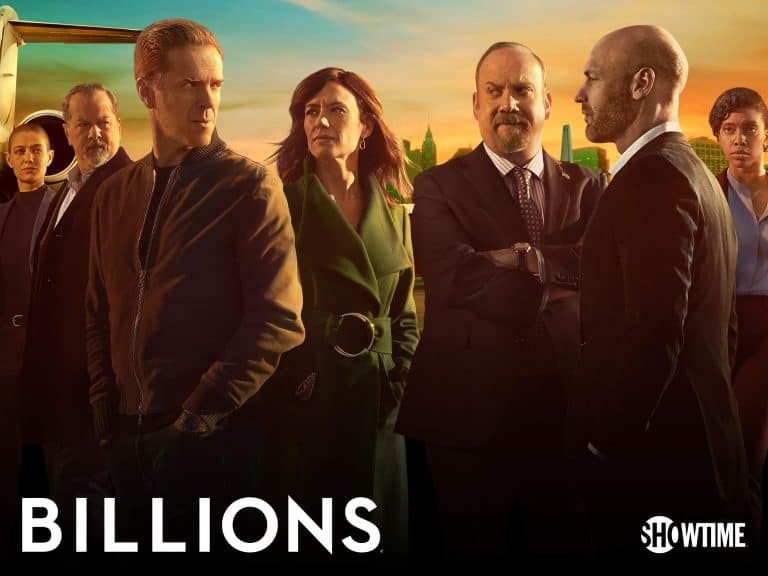 Sometimes fiction teaches you more than reality does. When you're looking for the best stock market TV shows, that's just as true.
This high budget production portrays the fast-moving world of finance as a little more exciting than it really is, but even so, this high-stakes adventure in the stock market has been called bitingly realistic.
The show's plots tend to focus on conflicts between investors and the federal government, and if nothing else, its portrayal of black-hat financiers should serve as a good lesson not to repeat the same mistakes.
It also accurately captures the culture of the financial world, and as that culture drives the market, it's good to immerse yourself in it, even if just for an hour or two.
How to Watch
Episodes air weekly on Showtime while seasons are ongoing. When out of season, episodes can be purchased on Amazon, Hulu, iTunes, YouTube, and more, or you can use Showtime's paid streaming service.
Black Monday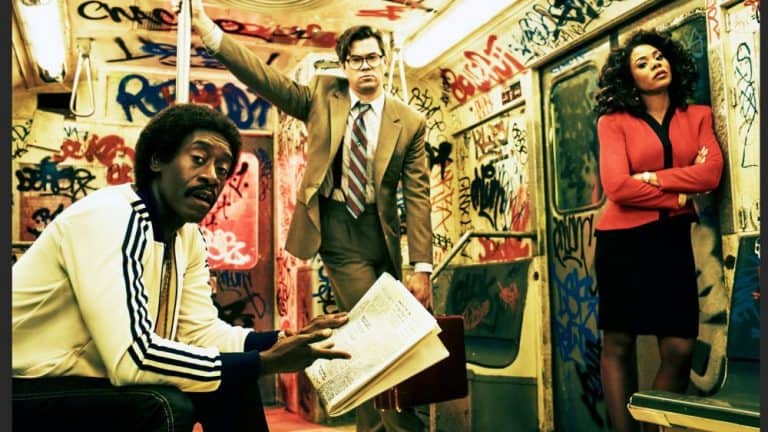 A little break from the stressful ups and downs of the market can be important, too. Why not watch a bleak comedy about one of the biggest stock market crashes in history?
In "Black Monday," a comedic look on losing, you'll get taken back in time to the infamous Black Monday crash in 1987. In a butterfly effect situation, the actions of a single stockbroker are chronicled over several seasons.
Slowly, they escalate into a looming disaster. While it's a completely nonsensical take on what caused the crash, anyone familiar with the world of investment will get a few laughs from it.
How to Watch
Episodes air back-to-back on Showtime at 10:00 p.m. Eastern Standard Time each season. When the show isn't in season, you can watch the episodes on Amazon, Hulu, iTunes, or YouTube, or you can use Showtime's paid streaming service.
Stock Market TV Shows: Wrap Up
The stock market can be a fun, interesting, and at times, extremely stressful place, but hopefully some of the shows we listed above will expand your knowledge as well as take the edge off.