Given Teeka Tiwari's success on the stock and crypto market, many are wondering what he's worth. We dig some digging into Teeka Tiwari's net worth, and here's what we found.
Who Is Teeka Tiwari?
Teeka Tiwari is a former Wall Street executive, ex-hedge fund manager, and a renowned crypto expert.
He is also the brain behind Palm Beach Research Group, which has several other premium stock-picking services, such as:
Palm Beach Confidential
Palm Beach Insider
Palm Beach Venture
Palm Beach Infinity
Teeka Tiwari's Alpha Edge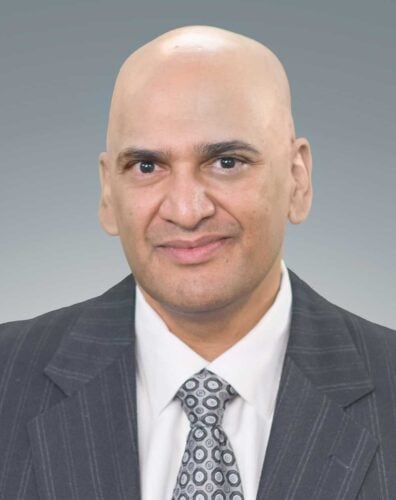 Teeka achieved early success on Wall Street when he became the youngest employee at Lehman Brothers.
In just two years, he climbed up the ladder and became vice president.
He eventually decided to move to investment research, carrying the same zeal and expertise that he demonstrated on The Street.
Teeka's insights have been featured on several influential financial news outlets such as ABC's Nightline, CNBC, The Daily Show, Fox News Channel, and others.
He also does online courses for individuals on cryptocurrency investing.
Is Teeka Tiwari Legit?
Teeka Tiwari is a legit investment researcher, especially in the field of cryptocurrency.
After his stint as a successful hedge fund manager, he went his own way into financial research.
He was one of the earliest to identify the Bitcoin opportunity.
In 2016, Teeka presented his ideas on Bitcoin's growth potential to his readers, and today those who would have followed his words had the opportunity to capture 15,000% or more returns.
Over the years, his publications have notched up quite a following: over 600,000 subscribers. Today, he is considered a major guru in crypto investing.
Does Teeka Tiwari Have an Instagram?
Yes, Teeka Tiwari has an Instagram account. You can follow him here.
He often presents many of his ideas on investing and shares his opinion on events happening in the world of crypto through this account.
Currently, he has about 149 followers on Insta.
Teeka also has about 50,000 followers on Twitter.
What Is Teeka Tiwari's Net Worth?
As per a few sources online, Teeka Tiwari's net worth could be about $6 million. However, we cannot confirm this information.
Teeka has not disclosed his own net worth or earnings on any public forum, and since he is a private individual, he does not need to.
Since there is no official information available, the above number is at best a guesstimate. So take it with a pinch of salt.
What Is Palm Beach Research Group?
Palm Beach Research Group is a highly respected financial investment firm with a powerhouse of investing newsletters in its catalog.
One of the most impressive features of this firm is its breadth of research.
While Teeka himself focuses primarily on Crypto, wealth, and risk management, Palm Beach group has offerings in every investing space.
These include stocks, real estate, options, alternative assets, and more.
Palm Beach Research Group has subject-matter experts heading each of its wide range of publications, such as Greg Wilson, Tim Collins, and Michael Gross.
One of its popular publications is the free newsletter Teeka Tiwari's Palm Beach Daily. While this newsletter is full of insights and analysis, it does not contain trading ideas.
Is Palm Beach Research Group Legit?
Yes, Palm Beach Research Group is a legit financial research firm with over 600,000 subscribers to its name.
Its biggest asset is the wide range of financial products that it covers.
From stocks to real estate, forex to crypto, there are quite a few options to choose from.
Clearly, Palm Beach Research and its publication have a lot to offer members.
What Is Palm Beach Letter?
The Palm Beach Letter is a monthly research service that focuses on the blockchain and cryptocurrency.
It is headed by Teeka Tiwari and published by the Palm Beach Group.
Teeka views blockchain as a powerful disruptor and calls it the "Genesis Technology," an innovation that will usher in a new age of technology.
Just like the mobile phone revolution, he believes blockchain can transform everything, from society to politics to world economics.
While his focus remains primarily on crypto, he also uncovers significant opportunities in stocks and other nontraditional spaces such as forex, commodities, and real estate.
Here's what is available through the recent America Reborn presentation.
12-month subscription to The Palm Beach Letter newsletter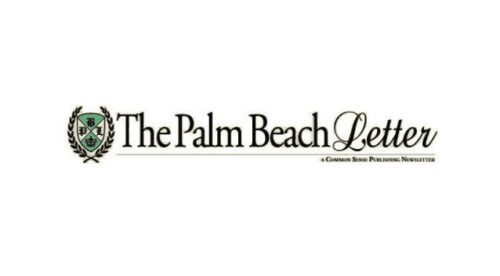 Members get access to 12 Palm Beach newsletter editions with Teeka Tiwari's recommendations and analysis in their inbox each month.
Each issue also includes detailed analysis of recent market movements.
Unlimited access to The Palm Beach Letter Model Portfolio
The model portfolio is a summary of Palm Beach Letter's active holding recommendations, including their tickers, pricing, and other relevant information.
Members get access to this important resource the moment they join. They also get the supporting research that helps them make the right moves on each opportunity.
Trade Alerts and Portfolio Updates
Apart from the monthly newsletter, subscribers also receive regular trade alerts.
It will keep you informed when Tiwari wants to recommend a new emerging opportunity.
If there is news that impacts any of the stocks in the Palm Beach Letter model portfolio, the updates will also provide information on it.
FEATURED Special Report: America Reborn
This key report lists two big blockchain opportunities that Teeka believes will become key players in the coming boom.
One of the firms is already getting investments from big name investors such as Raymond James, the Royal Bank of Canada and Morgan Stanley.
The second is working in the field of blockchain transferability and is positioned today as one of the the only viable places for trading blockchain assets.
This company has already got approval from the SEC to start trading in the most profitable blockchain segment.
Subscribers to the deal get complete access to this crucial report.
Blockchain Millionaire: How to Turn $675 into $1 Million
These are high-risk, high-reward crypto moves which might give members superlative returns in a short period.
Of course some of them might fail, but even if one of them succeeds, it could be a game changer. The report helps members hit the ground running with such opportunities.
America's Untouchables: The Ultimate Portfolio Protection
This report focuses on key stocks that Teeka believes are strong enough to withstand the coming economic turmoil.
The report contains all the information that members need to get these high-quality stocks in their portfolios
Teeka's Complete Library of Millionaire Secrets
The report gives readers insight into Teeka's past research reports and analysis.
It holds a wealth of information in the form of market analysis and commentary that is sure to be of use to both the novices and the experts.
This collection of archives adds significant value to the deal, making America Reborn a compelling offer.
100% Money-Back Guarantee
The Palm Beach Letter comes with a 60-day money-back guarantee that includes a complete refund on the price of a subscription.
Those who want to test whether the product is right for their investment style can rest easy that their money will be refunded in full, no questions asked.
With the money-back guarantee, there is no risk of buyer's remorse with this deal.
How Much Does Palm Beach Letter Cost?
The yearly subscription to the Palm Beach Letter costs $199. For this price, readers get much more than just the basic subscription.
There are also promotional discounts that bring the price tag down quite a bit.
If you want to know more about the service and its promotional offers, check out our dedicated Palm Beach Letter review.
What Is Palm Beach Crypto Income?
Palm Beach Crypto Income is another cryptocurrency-based newsletter led by Teeka Tiwari that focuses on generating passive income from blockchain-related opportunities.
Members receive exclusive access to trade picks, positional alerts, and bonus reports.
They also get Teeka's insight into passive income-generating crypto coins. These coins work just like dividend stocks, except their payout is monthly, not quarterly.
In his latest presentation, Teeka's Top Six Coins for the Coming Crypto Buying Panic, Teeka has identified six such coins.
This report is also included in the Palm Beach Crypto Income subscription as part of the new deal, which includes all the following services.
Palm Beach Crypto Income newsletter
The main newsletter is a monthly affair, which includes trade ideas, recommendations, and market commentary, along with a repository of previous picks and their results.
Regular Alerts
Cryptos are volatile by nature, much more than even stocks and options.
Having regular alerts on buy and sell ideas is very important for those who want to make the most of these opportunities.
It's good to know that such a competent team has your back when you are negotiating the twists and turns of the world of crypto.
Crypto Corner
This is a series of explanatory videos for beginners. It includes instructions on setting up accounts and how to buy and sell cryptos.
Many people are confused about blockchain and don't understand its ins and outs, the way they do for the stock market.
This invaluable resource offers a primer to start off an investing journey in crypto on the right foot.
Members-Only Website
Crypto Income also has a members-only website which helps provide all these features above.
Those who want to get to the model portfolio or the investing picks directly can go to this place to get the entire scoop.
It's a very well-organized and convenient way to start investing in crypto.
Customer Support
The service has excellent customer support based in the US. Executives are available to answer any query during weekdays from 9 am to 7 pm EST.
Crypto Panic Bonuses
Apart from the main newsletters, there are two additional bonus reports available with the subscription. These include:
Teeka's Top Six Coins for the Coming Crypto Buying Panic
How To Invest In Cryptocurrencies for Generational Wealth
The first one lays out six ideas for investing that come directly from Teeka's own insights and research.
The second report looks at crypto from the point of view of building wealth through steady incomes from cryptocurrencies.
90-Day Guarantee
Apart from the host of features that the Crypto Panic package provides, this newsletter has a 90-day satisfaction guarantee.
It provides a 90-day window to test drive the service. If you don't feel it's a good fit, you can receive a credit refund on the cost of the subscription.
This credit can be used for any other service from Palm Beach Research or its partners.
How Much Does Palm Beach Crypto Income Cost?
Palm Beach Crypto Income is a premium service that costs $4,000 a year. However, the Crypto Panic package lets members get the full benefits for just $2,500.
That's a 37% discount, and moreover, you get the same discount when you renew the membership.
If you are convinced of the product and would like to continue being a long-term member, that's a huge incentive.
Read our Palm Beach Crypto Income review for more details.
Final Thoughts
Some online sources put Teeka Tiwari's estimated net worth at $6 million, though this number does not have any official backing from him.
We'll keep you posted if this changes.
In the meantime, if you want to know more about Teeka's ideas on crypto and investing, you might want to consider taking a look at his research services.