VantagePoint founder Louis B. Mendelsohn claims his product boasts an 87.4% proven accuracy in predicting prices 1-3 days in advance. But is
this platform the real deal? Read our VantagePoint Software review to find out.
VantagePoint Software Review: Overview
VantagePoint is a trend-forecasting tool that creates predictive models
based on patented artificial intelligence analysis.
Users can forecast a trend's direction up to 3 days ahead. On top of that, the software can predict the highs and lows expected the next day.
This makes it a powerful technical analysis tool for planning entries and exits.
VantagePoint also provides a sophisticated suite of indicators that can be applied to all markets. Some include stocks, crypto, forex, futures, and ETFs.
The variety on offer is arguably the software's strongest suit. It can be used for more than just stock trading.
What's more, the platform is simple enough to help new traders hit the ground running and powerful enough to help advanced users discover new angles.
>> Sound like a good fit? Sign up here <<

Who Founded VantagePoint?
The origins of VantagePoint were founded in 1979 by renowned software pioneer Louis B. Mendelsohn.
Mendelsohn arrived on the scene in the late 1970s. He created the first trading software capable of performing backtesting and system optimization suitable for personal computers.
How Accurate Is VantagePoint?
According to VantagePoint, the software's predictive models can reach as high as an 87.4% accuracy rate (third party-tested and verified).
This can vary, as there's no such thing as a stock market crystal ball. That said, the company has proven itself capable of accurately reading the movement of the markets.
It is important to keep in mind that even a high accuracy level does not mitigate all risks.
Is There a VantagePoint Free Trial?
There is a free class available where you can learn more about VantagePoint's artificial intelligence, see the software in action, and learn their experts' current market picks – all live and in real time.
You can register for the next session by clicking here.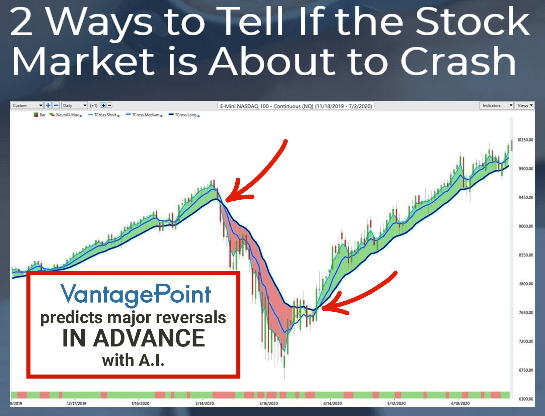 VantagePoint Software Review: How Does It Work?
The VantagePoint software works by using its comprehensive indicators to predict market trends.
It guides you to opportunities you might otherwise miss. And it maps out the market so you're more prepared for what's ahead.
Traders are given a full data report and can confidently make a trading call in a very short span of about 10 to 15 seconds.
This technology is so unique that the firm has two patents for its software.
So you won't find these tools anywhere else.
>> See why so many trust VantagePoint software <<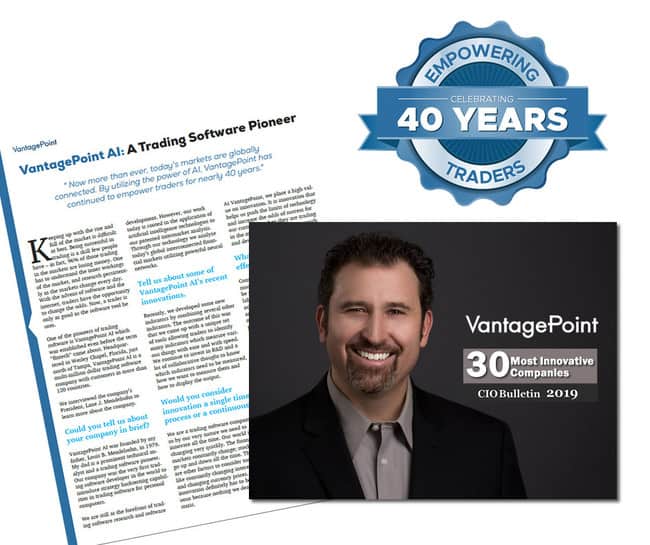 VantagePoint Review: The Team
The VantagePoint team features a diverse cast of professionals from various fields.
Unlike many fast-and-loud finance firms, they have a very progressive view of business in general.
They put their customers first, and they go out of their way to give back to the communities they serve.
VantagePoint utilizes sophisticated technology like AI and algorithmic programming to bring top-tier research and analysis to its members.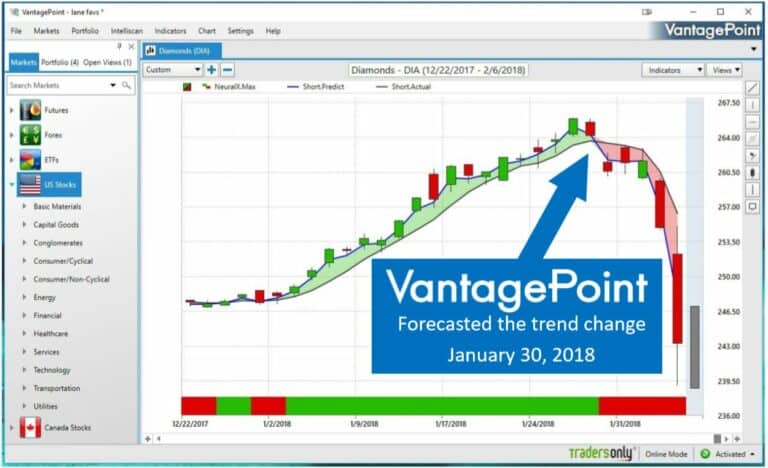 VantagePoint Software Review: Features
VantagePoint users can access a wide array of sophisticated features once they join.
Keep reading my review to find out more about each one.
Free Live Training
VantagePoint is currently offering free live training for anyone looking to learn the ins and outs of the team's trading strategy.
This is a great way to test the waters and see if the team and platform are a good fit before opting for a paid subscription.
The free training offers a live demonstration of the Vantage Point software and indicators, access to case studies, and how to forecast market outcomes.
Trend Forecasting
VantagePoint software analyses the global financial climate and makes predictions based on sophisticated analytics and algorithms.
The technology basically provides the investing equivalent of a three-day forecast.
This advanced information gives you a distinct edge over the market. Accurate trend forecasting can help you time your trades more effectively.
You'll have an idea of where the market is headed the next day well before you crawl into bed for the night.
You can also develop sophisticated trading strategies using your advanced knowledge of the market's potential moves.
Intraday Analysis
You may only be trading separate stocks, but that doesn't mean you won't be impacted by external markets like crude oil and the US Dollar's performance in the event of a worldwide crisis or a global recession.
Countless markets around the world influence each other.
This makes for a subtle and extremely complicated set of interrelationships.
VantagePoint solves this by using its neural network pattern recognition to provide advanced Intermarket analysis.
This means they can predict market forecasts in a highly accurate manner.
>> Access these features and more today <<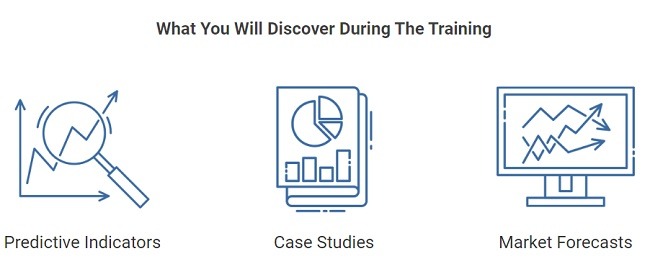 Trader Education Resources
VantagePoint offers free live training to its users.
Training topics include:
Introductory lessons on using the software

Advanced lessons on using the software

Day and Swing Trading Tips

Trade Day Preparations

Niche sessions on Options, Trading Forex, Futures, and Cryptocurrency Trading
Intermarket Coverage
VantagePoint covers multiple markets, so you're not just locked into stocks.
You can access resources on numerous asset classes, including:
Futures and commodities trading includes 16 categories and 65 individual markets

US stocks with a focus on 16 unique sectors

Canadian stocks with the same focus on 14 individual sectors

ETFs cover 9 unique elements and sectors.

Forex trading includes 22 currency pairs split between cross pairs and major pairs

Cryptocurrencies, focusing on 16 of the major cryptos and 42 cross
pairs
Is VantagePoint Legit?
VantagePoint is legit.
The team consists of executives, software developers, engineers, and customer support professionals dedicated to scoping out trading solutions not found elsewhere.
VantagePoint also has an A BBB rating.
Here's a look: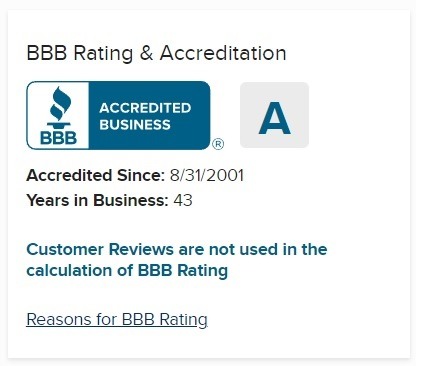 Considering that this company has been in the business for over 40 years and accredited for more than 20, this is a good sign.
>> Discover legit market indicators <<
VantagePoint Software Review: Pros and Cons
VantagePoint is a great platform, but there are some cons to consider.
Pros
Powerful artificial intelligence trading software

Intuitive user interface

Predictive indicators for 2,300 securities

Potential to reach up to an 87.3% accuracy rate
Cons
Does not connect to brokerage account

If you do not have some capital invested/to invest in the markets, you may consider it on the pricey side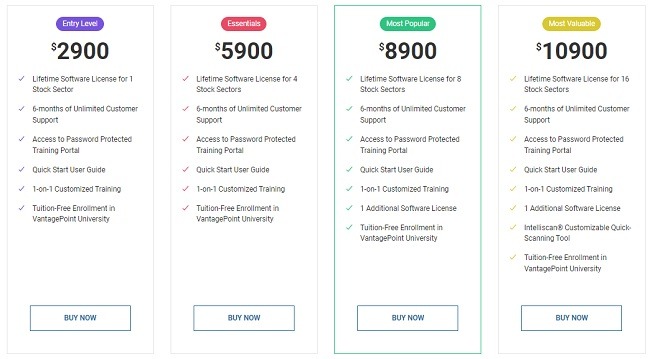 VantagePoint Software Review: Pricing
VantagePoint is a premium software with a premium price tag.
If you're on the fence about signing up for the service, a good place to start is the free live training.
You can learn the ropes and get a real-time look at the indicators, strategy, and software without spending a single penny.
Here's a look at all the packages and how the costs stack up.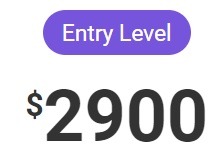 Entry Level ($2,900)
Lifetime software license for 1 stock sector

6 months of unlimited customer support

Access to password protected training portal

Quick Start user Guide

1-on-1 customized training

Tuition-free enrollment in VantagePoint University
Essentials ($5,900)
lifetime software license for 4 stock sectors

6 months of unlimited customer support

access to password protected training portal

Quick Start user Guide

1-on-1 customized training

Tuition-free enrollment in VantagePoint University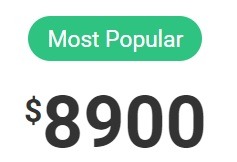 Most Popular ($8,900)
lifetime software license for 8 stock sectors

6-months of unlimited customer support

access to password protected training portal

Quick Start user Guide

1-on-1 customized training

1 additional software license

Tuition-free enrollment in VantagePoint University
Most Valuable ($10,900)
lifetime software license for 16 stock sectors

6 months of unlimited customer support

access to password protected training portal

Quick Start user Guide

1-on-1 customized training

1 additional software license

intelliscan® customizable quick-scanning tool

Tuition-free enrollment in VantagePoint University
Refund Policy
Users can return a licensed package for a partial refund.
We do not consider it the most robust refund policy around, but this product offers immediate value.
>> Join the team's free live training <<
VantagePoint Software Reviews
VantagePoint has countless customer reviews from satisfied customers.
Users say that the software's indicators made it easy to predict what a market is going to do and that they felt the impact of their trading immediately.
Other customer reviews praised its ability to get them access to the trades earlier and retain their winning positions.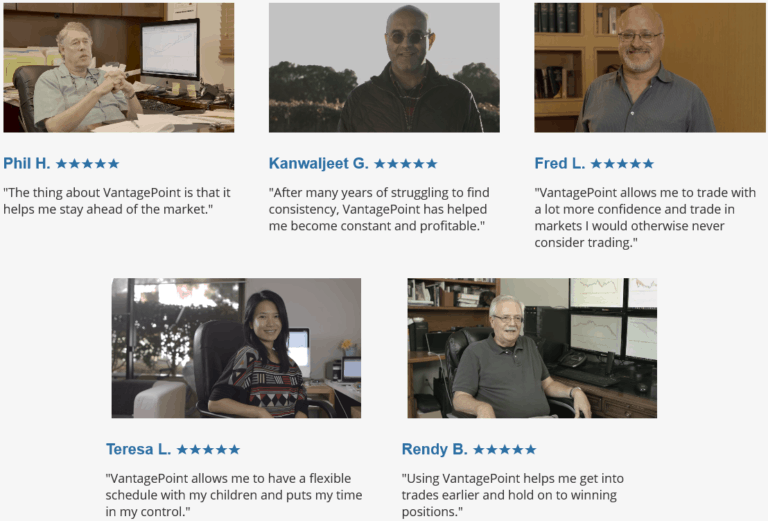 Additional customer reviews point to the stellar training offered by VantagePoint.
Traders feel confident about their charts and reports because they are based on up-to-the-minute news and market research.
Many members also praised the support team for its excellent customer service and response time.
VantagePoint Software Review: Final Verdict
VantagePoint is an excellent AI software that offers members a lot of value. The price tag may cause some sticker shock, but it is par for the course for many premium services.
Also, few platforms of its kind boast an 87.4% proven accuracy rate.
The software takes a straightforward approach and applies its VantagePoint AI to keep you on top of any changes in the market.
Additionally, this company gets a lot of praise from its clients, and many of them are pro traders in their own right.
Its popularity among top-tier traders should tell you everything you need to know about its effectiveness.
However, it's still an excellent option for beginners thanks to its robust selection of trader education resources.
So really, the VantagePoint software could appeal to anyone interested in trading stocks. Its indicators can also be applied to crypto, futures, ETFs, and more.
VantagePoint's advanced analytics, artificial intelligence, and research tools give you an upper hand on the market, so you can approach each trade with the utmost confidence.
Ultimately, this product hits the mark and could be great for almost any retail trader looking to follow market trends.
If you're serious about improving your trading strategy, you should definitely give Vantage Point AI a close look.
>> That's it for my review. Join the live training HERE <<