Trading can feel like such a crapshoot at times. One day you come out a winner and the next day you lose what you just earned and then some.
We've all been there. Jim Fink says we've been doing it wrong this whole time.
He's developed a proprietary system for taking the guesswork out of trading. It maximizes upside potential while severely limiting chances for loss.
His strategy is rolled up into this package he's making available to anyone wanting to trade at a whole new level.
Is his service all it's cracked up to be, or is it too good to be true?
Get the full scoop on this options-centered service with our Velocity Trader review. 
What Is Jim Fink's Velocity Trader?
Velocity Trader is a premium trading service centered around options. It's run by guru Jim Fink.
In it, Fink breaks down the nuances of trading options and all but guarantees money will find its way into your pocket.
He comes at his service with over 20 years of experience in the field. He's invested more than seven of those into his Velocity Profit Multiplier.
This tool is the secret sauce to all his successes, and Fink is finally making it available to the masses.
You're not simply handed the keys to the service and expected to figure it out on your own, either. Fink is right there in the trenches with you.
How exactly does the Velocity Profit Multiplier actually work? We'll take a deep dive into Jim Fink's service to find out.
But first, who is Jim Fink, and is he worth following?
>> Get Started with Jim Fink's Velocity Trader here <<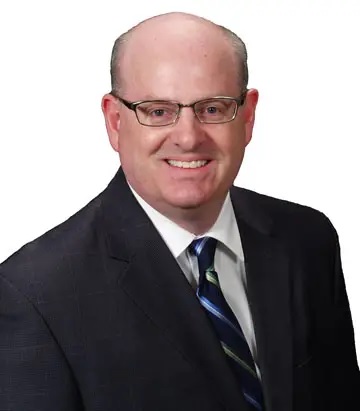 Who Is Jim Fink?
Jim Fink is a 20-year options trading veteran and the mastermind behind Velocity Trader. Fink also serves as an investment analyst for Investing Daily's Personal Finance service.
He has been trading options for more than two decades, and he's earned more than $5 million in personal profits from his efforts.
In addition to his trading resume, Fink also boasts an impressive collection of educational credentials.
Fink holds a(n):
Bachelor's degree from Yale University

Master's degree from Harvard's Kennedy School of Government

Law degree from Columbia University

MBA from the University of Virginia's Darden School of Business
Before joining Investing Daily, Fink practiced telecommunications regulatory law for nine years.
He began trading options on the side and quickly realized that he was making more money trading than he was working. Shortly after his epiphany, Fink dove headfirst into a full-time investment career.
During this time, he worked with a university endowment fund, a private wealth management firm, and other finance-related organizations.
These days, he spends most of his time performing his duties as the chief investment strategist with Investing Daily's Personal Finance and Velocity Trader research services, as well as Jim Fink's Options for Income.
What Is Jim Fink's Net Worth?
As we mentioned before, Jim Fink has made an estimated $5 million on his trades. Couple that with his income as a successful trading guru, and he could be worth quite a bit.
That said, Jim Fink's net worth is not publicly available, so don't take any estimates at face value unless it comes straight from the source.
Regardless, he's a talented stock picker who knows the ins and outs of options trading.
Now that you know more about Jim, let's take a look at Velocity Trader's publisher. Who is Investing Daily, and can you trust them?
Investing Daily Review
Investing Daily is a financial research firm and the publisher behind Velocity Trader.
The company devotes itself to delivering expert-grade financial research to the general public.
According to the 'About Us' page on its website, Investing Daily's mission statement calls for "stable returns… without any surprises".
"Investing Daily provides in-depth investment advice to help smart people achieve a secure and rewarding financial future."
— InvestingDaily.com, About Us
In addition to Velocity Trader, Investing Daily also offers a number of other premium research services, including another service helmed by Jim Fink, Personal Finance.
>> Get exclusive access to Jim Fink's research with Velocity Trader <<
Velocity Profit Multiplier System

Review
Fink's Velocity Profit Multiplier works to identify stocks with small movements that result in big gains. It's designed to suss out hidden signals stocks send out before any movement takes place.
We're not talking about a single signal here. It uses five of them to locate the biggest winners.
This isn't some fly-by-night system with limited success. Fink states he has a 97% success rate with 559 winners in a row. I like those odds.
Many of these big gains happen in just a few days.
Don't just take my word for it. Let's take a look at how Jim Fink trades and some opportunities currently on the radar.
Jim Fink's Simple 7-Minute Trades
Jim makes options trading easy as can be. He spells out everything you need to know so you can be on your way in just seven minutes.
He's got three multiplier opportunities you can tap into right now if you sign up.
The first is a company whose share price consistently moves in the same direction at a pivotal time of year. Fink's Profit Multiplier offers the potential for much greater rewards than just picking up a few shares.
Another opportunity's taking shape with a company moving a lot of stock. Fink sees the potential for up to 104% gains with the right trade.
His third option involves a company moving the same way it has every year like clockwork. Another chance to double your investment in just a few days.
And these are just a few examples of how Fink's system works.
Next, we'll take an in-depth dive into this premium service.
>> Join Velocity Trader and get Jim's 7-minute Trades now <<
What's Included with Velocity Trader?
Check out everything you get when you sign up for Velocity Trader:
1 Year of Velocity Trader Subscription
Velocity Trader subscribers receive no less than 52 issues of the namesake newsletter. Each one comes with two new trades you can jump right into.
I'm a huge fan of how the content appeals to both detailed readers and folks wanting just bare-bones info.
Fink starts each issue with two-sentence trade instructions for you to execute. If you want something more, there's detailed information you can dive into before you invest.
He also includes the charts he used for making recommendations and how to read the signs within if that's more your cup of tea.
Either way, Fink's confident you'll come out the other side with delicious gains.
Additional Features
The fun doesn't stop there. Members also get the following additional features:
Free Access to the 8-Part Velocity Trader "Boot Camp"
Trading options isn't quite as easy as dabbling in stocks. You can't simply make a trading account and get to work.
You may be able to figure out the process on your own, but you don't have to. The Velocity Trader "Boot Camp" explains the steps you need to take to get started.
This 8-part series then unravels the science behind reading charts and how to make winning trades.
That's just the tip of the iceberg. The remaining episodes share all the trading secrets Jim's collected over the years.
It's all completely free as thanks for becoming a Velocity Trader member.
24/7 Access and A Full Year of Guidance
Subscribers get unlimited and immediate access to the Velocity Trader website and everything within. One of the top perks is getting guidance straight from the guru himself.
Fink limits the number of people who can join Velocity Trader so he has the time to address each person individually. He'll respond to any questions you post on the message board in a timely manner.
Worst case, you'll get the assurance you need to stay the course on your trading strategies.
The site also has all the tools you'll ever need to learn the options game. Log in to check out the status of all open trades and how closed trades fared.
If that's not enough, visit the archive with every issue, special report, and video Fink's ever produced.
Top-Shelf Concierge Service
Fink and crew have you covered if you ever have an issue with your membership. The US-based Velocity Trader customer support team can handle questions or tackle issues you have with the service.
It's easy to reach someone at a moment's notice via email or phone.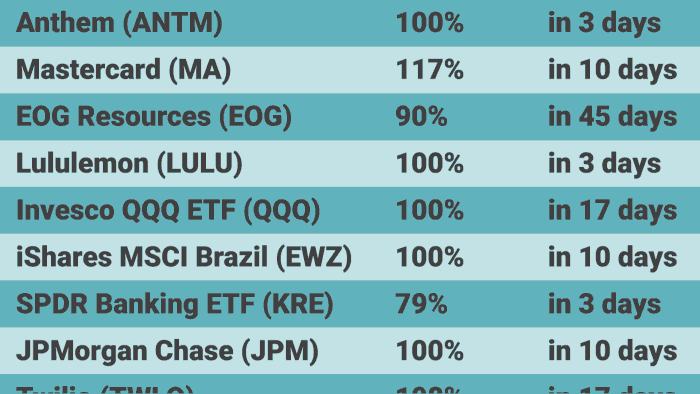 Velocity Trader Track Record
Jim's been using his Velocity Trader formula for the last seven years to great success. I mentioned it before, but he turned his $50,000 life savings into an incredible $5.3 million.
Over those seven years, he closed out 647 trades. He's won 626 of those times. That's almost a 97% success rate.
Did I mention his last 559 picks were all winners? He claims his Velocity Profit Multiplier system is foolproof, and he's not far off in that assessment.
Most of the time, these victories come in as little as three days.
Here are just a handful of trades Fink walked away with nice gains from:
FedEx: 205%

Wayfair: 122%

Whirlpool Corp: 100%

UnitedHealth Group: 203%
The guru's proven time and again he has the recipe for coming out on top.
>> Join Velocity Trader and get 24/7 Access <<
Velocity Trader

Refund Policy
Velocity Trader does not issue refunds for its service. A money-back guarantee would be great, but this is common for premium services that provide most of their value upfront.
We'll keep you in the loop if this changes. But for now, you'll want to make sure you are committed before signing up.
Pros and Cons of

Velocity Trader
Jim Fink's Velocity Trader has a lot going for it, but there are some drawbacks.
Here's what you need to know.
Pros
24/7 access to your Velocity Trader account

52 issues of Velocity Trader newsletter

Two new trades each week

Personal guidance from Jim Fink himself

Proprietary Velocity Profit Multiplier system for finding the best stock movements

Free options "Boot Camp"

Top-tier customer service

Content designed all types of readers

Comes with performance guarantee
Cons
Focuses exclusively on options

No refund policy
>> Join now for more great stock picks <<
Is

Velocity Trader

Right for Me?
Velocity Trader offers many noteworthy benefits, but is it a good fit for your needs?
If you're interested in these topics, you're likely to appreciate what the service has to offer.
Active Trading
With two new trade recommendations every week, you'll have plenty of possibilities to explore with Velocity Trader.
Jim keeps you busy with a constant flow of new recommendations, so you'll always have new options to consider.
Options
Velocity Trader makes masterful use of the options market.
It combines a year's worth of twice-weekly recommendations with a vast collection of educational resources to form a one-stop shop for anyone looking to learn more about options.
Income Investing
Jim's 7-minute trading strategy can help you turn options trading into a consistent side hustle.
However, unlike traditional income investing strategies, you don't need hundreds of thousands of dollars in the bank to make it work for you.
Velocity Trader uses options to help you get more out of what you put in.
Opportunity for Fast Gains
Velocity Trader's typical trading window is very brief from an investing standpoint.
You only have to hold positions for three to ten days.
So you could be sitting on a fresh stack of gains in as few as three days after you join.
Advanced Techniques
You're not going at options on your own. You've got a guru with a few decades of experience guiding you along the way.
Fink's been there, done that, and knows exactly what he's talking about. His trading techniques can help you master the options market and get more out of your money.
Velocity Trader

Reviews
Velocity Trader looks like a high-quality service, but don't take our word for it.
Here are some of the latest Velocity Trader reviews from members:
>> Sound like a good fit? Click here to join Velocity Trader now <<
As you can see, these members rated Velocity Trader highly.
However, it's worth noting that these reviews came from the latest Velocity Trader presentation, so you might want to take this info with a grain of salt.
Regardless, these reviews also provide a valuable glimpse into the service, and they could help you make a more educated buying decision.
How Much Does

Velocity Trader

Cost?
It's possible to join Velocity Trader right now for just $995. That's 67% off the $3,000 valuation for this trading service.
That means you can have access to the Velocity Profit Multiplier and top options recommendations for less than $3 per day. A single pick can earn you back your entry fee and then some.
Keep in mind this deal includes access to Fink's boot camp to hone your options skills at no extra cost.
>> Join Velocity Trader now and save 67%! <<
Is Jim Fink's

Velocity Trader

Worth It?
Jim Fink's Velocity Trader is well worth the $995 cover price. That's a year of a service that can pay for itself with one well-executed trade.
Each week you're handed two trades with maximum profit potential. Fink spells out everything you need to complete a move in mere minutes.
He also makes himself available on the forum to personally answer questions and guide you along on your journey.
There's also the boot camp for learning all the ins and outs of options trading.
Fink's made it clear he's only keeping this deal on the table for a very short time. Subscribe to Velocity Trader today before it's too late.