There's a new Stansberry Research service on the block, and we're eager to put it to the test in our Visionary Investor review. Stay tuned to find out if this brand-new research service is worth your time and attention.
What Is Visionary Investor?
Visionary Investor is a relatively new service from the team at Stansberry Research.
Led by editor Brian Tycangco, it focuses on fast-moving opportunities in the tech sector with extraordinary growth potential.
The service primarily functions through a monthly newsletter, which includes a new recommendation in every issue.
It also comes complete with backup research and analysis of each opportunity.
According to Visionary Investor's "about" on the Stansberry Research website, the service typically holds positions for one to three years.
This time frame is typical for a medium-term approach commonly associated with growth investing.
Visionary Investor doesn't recommend short positions or options, so you don't need access to margin to follow along with its trades.
The team suggests new members have about $5,000 in investible capital to utilize the strategy properly.
The Visionary Investor portfolio leans to the speculative side of the risk spectrum, so it's best suited for people who are willing to take greater risks in exchange for the possibility of greater rewards.
On any given day, the Visionary Investor portfolio plans to hold anywhere from 15 to 20 open positions, which is pretty average for services like these.
Those are the basics, but we've got much more ground to cover.
First, who is Brian Tycangco, and is his research worth following?
>> This offer is expired. Check out our #1 alternative from Stansberry Research here <<
Brian Tycangco Review
Brian Tycangco is a Stansberry Research analyst and expert on Asian stock markets.
He joined the Stansberry team in 2019, and he used his expertise to help Dr. Steve Sjuggerud develop True Wealth Opportunities: China.
Tycangco later took the editor role to debut Visionary Investor and lead the service.
Although, he still works with True Wealth Opportunities: China as a contributing analyst.
Although Visionary Investor is a newer service, it's not Tycangco's first rodeo: not by a long shot.
He's worked with the equities market since the mid-90s, and he has a proven background as an analyst.
Brian Tycangco Background
Tycangco took his first step toward a career in finance when he earned a Bachelor's degree in economics.
Then in 1995, he got his first job working with the equities markets as a trader.
Later, he became a financial analyst with BNP Paribas, where he amassed even more market experience.
Tycangco is currently based in Asia, and he's lived there his whole life.
His extensive work within the Asian financial sphere gave him the expertise that few specialists can match.
His experience has proven to be a valuable resource during his career tracking major trends with Stansberry.
However, Tycangco isn't new to research publishing.
Before joining Stansberry, he worked as the editor of the Asian Growth Stocks newsletter for 17 years.
Tycangco claims to have picked more than 100 different triple-digit winners throughout his career.
Is Brian Tycangco Legit?
Brian Tycangco is a legitimate guru.
He's a seasoned analyst with nearly a quarter-century of experience working with financial markets and tracking major technology trends.
His Asian markets expertise and in-depth experience with equities markets have primed him to find the emerging opportunities that drive Visionary Investor.
Brian Tycangco Net Worth
Brian Tycangco's net worth is not publicly available.
We'll make sure to update you if this changes.
Now that you know more about Tycangco, let's take a look at Visionary Investor's publisher.
Who is Stansberry Research and can you trust them?
>> This offer has ended. Follow Stansberry's latest groundbreaking research here <<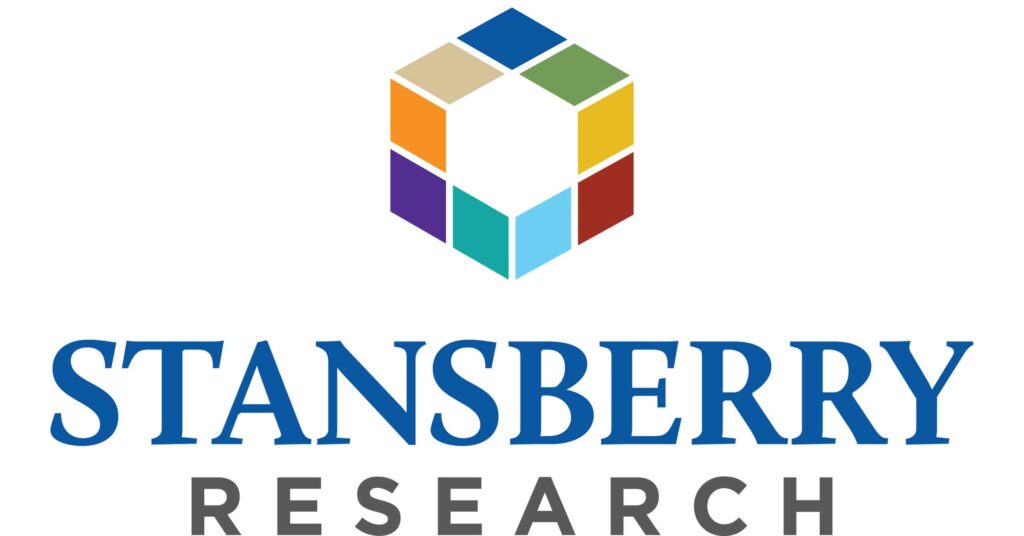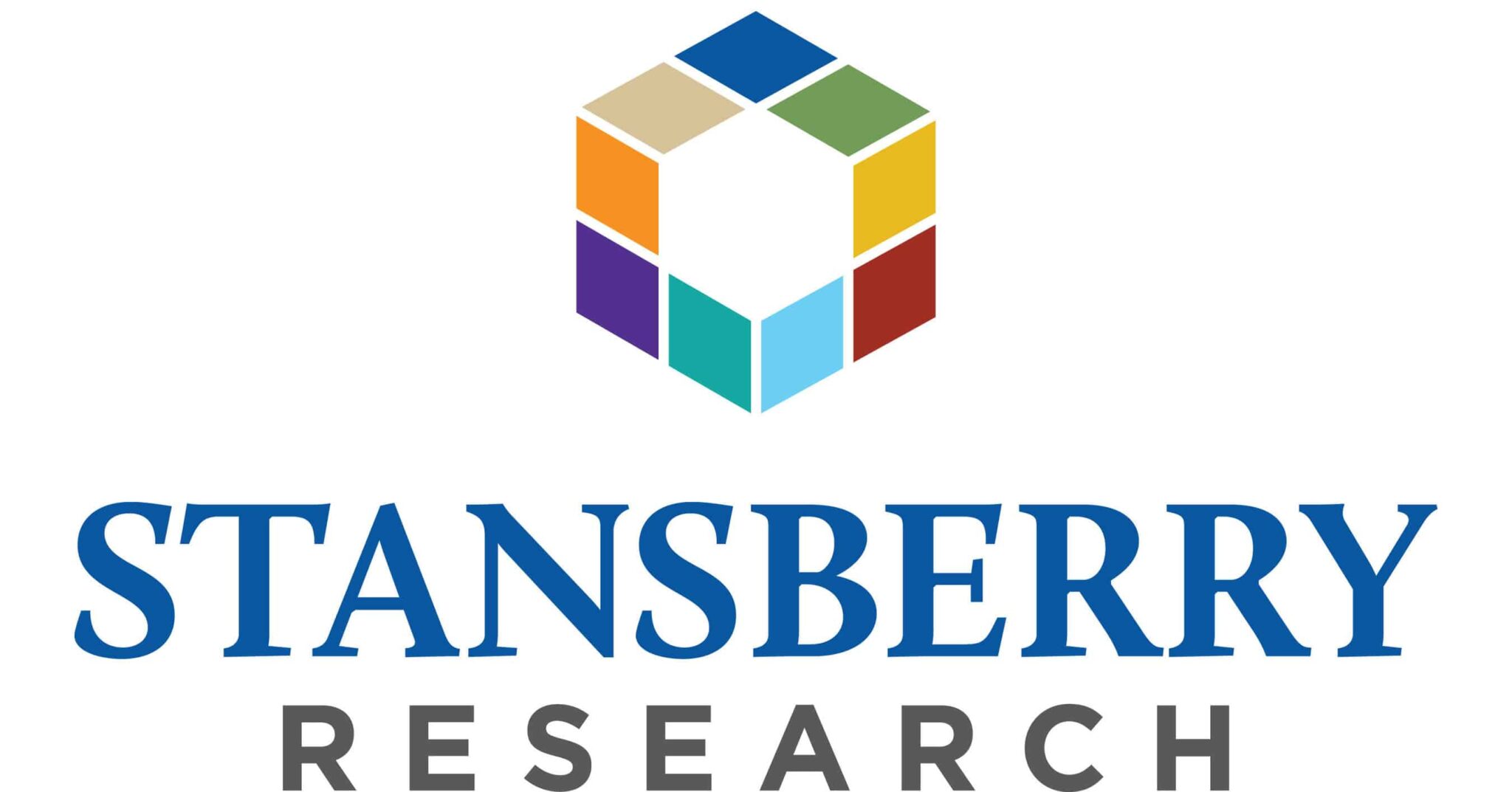 Stansberry Research Review
Stansberry Research is a big name in the investing world, with hundreds of thousands of readers in more than 120 countries.
The firm opened its doors more than 20 years ago when founder Porter Stansberry launched Stansberry's Investment Advisory.
Since then, Stansberry Research has added several more services to the mix.
Is Stansberry Research Legit?
Stansberry Research is a trustworthy company that offers satisfaction guarantees on many of its products.
It delivers top-grade research services at rates that are affordable for most everyday people.
So if you're interested in expert stock market guidance, put Stansberry on your shortlist.
Apple's Next Big Product Review
It's always a big deal when Apple launches a new product, but Brian Tycangco thinks the firm could be preparing to roll out one of its most significant products to date.
Even Apple CEO Tim Cook said this new device could "Change the way we use technology forever…"
However, Apple hasn't made any official comments on this product's launch or development just yet.
Brian Tycangco doesn't have any secret insider information, and he's not affiliated or endorsed by Apple.
That being said, he has unearthed some compelling evidence that something big is in the works.
Tycangco has been closely monitoring Apple's patent applications and job postings over the years, and he sees signs that indicate the firm is working on a project it hasn't made public yet.
Furthermore, Apple's recent slate of newly formed strategic partnerships could be evidence it's gearing up for a major technological breakthrough.
Tycangco makes an interesting case for this setup, but it won't be a certainty until Apple announces the project.
And by then, it might be too late.
The market could rapidly drive up share prices, and you might miss the bulk of any potential gains.
Augmented Reality
Brian Tycangco believes Apple's next big move will be in the direction of augmented reality technology.
You might be familiar with this technology from the funny facial filters you see on messaging apps, but AR's ultimate potential is much, much greater.
Fully capable AR could completely transform the world we live in, and it's already having an impact on the eCommerce sector.
Amazon and other apps have features that allow you to see life-size depictions of furniture and other products through your cell phone's camera.
Other companies have AR that enables you to see how their glasses look on your face before you buy them, try on sneakers digitally, and much more.
However, eCommerce is only the beginning.
Eventually, companies could use this technology for everything from digital offices to warehouse work and military training.
Ar's potential is virtually limitless, and Tycangco believes Apple could release its first AR headset as soon as 2022.
If he's right, it could drive a massive rally in certain stocks
Tycangco wrote an entire report detailing this potential opportunity, and he includes it for free with this offer.
We'll cover it in more detail as we go.
>> This offer is now closed. Get Stansberry's latest AI power picks here <<
What's Included with Visionary Investor?
12 monthly issues of the

Visionary Investor

newsletter

The #1 Augmented Reality Component Maker: An Under-the-Radar Stock to Potentially Make Triple-Digit Gains as Apple's New Augmented Reality Device Takes Off

Tech's Next Triple-Digit Winners: 3 Companies Set to Dominate the Future

Bonus report library and additional research

30-Day money-back guarantee
>> This offer is no longer active. Get started with Power Gauge Report instead <<
Visionary Investor Newsletter Review
The Visionary Investor newsletter is the centerpiece of the service and the primary vehicle for Brian Tycangco's research.
You'll find new recommendations, fresh market analysis, and more in every issue of the newsletter.
Each report also includes supporting research and guidance, so you can understand all the angles.
Tycangco's insights into the tech sector shine through in these monthly reports.
In addition, his experience and connections in Asia give him a unique perspective on the tech sector that few analysts can match.
The Visionary Investor newsletter is an entertaining read that's jam-packed with helpful information to help you navigate the tech sector more effectively.
Special Report Reviews
These two reports also come with your Visionary Investor subscription, and they contain additional research on emerging opportunities:
The #1 Augmented Reality Component Maker Review
This headliner report covers the Apple AR opportunity we discussed above.
It also features detailed research on the company's possible push into an augmented reality product.
However, Tycangco believes that buying shares of Apple isn't the best way to play this potential opportunity.
Instead, he's recommending a company that could supply Apple with the technology it needs to make its AR product a reality.
Odds are you've never heard of this tiny company before, but Tycangco believes that won't be the case for long.
When Apple launches its AR headsets, this stock could quickly explode into the stratosphere.
This simple and to-the-point report contains an immense amount of information and details on this opportunity.
Tycangco recommends opening a position as soon as possible to take advantage of low prices now.
The stock covered in this report is a virtual unknown, but it could have significant potential for long-term growth.
It could be your ticket to massive gains if Tycangco is right.
Tech's Next Triple-Digit Winners Review
Tycangco's research doesn't end with one Apple supplier.
He's also pinpointed three other companies that could soar as AR rolls out on a wide scale.
Altogether, this report includes research on three companies that could lead the Augmented Reality revolution, including:
A microchip manufacturer with more than 1,000 patents and close relationships with many of the world's largest brands. It could be a key supplier for AR chips in the years ahead.

The "Microsoft of Augmented Reality", a company whose AR software could become the foundation of advanced AR systems, just like Microsoft Windows supported the PC boom.

An auto company that could develop a windshield-integrated AR platform that can overlay directions, safety info, and more. Hint: it's NOT Tesla.
Each section includes supporting research and a detailed analysis of each opportunity, so you'll have everything you need to make an educated decision on each stock.
In addition, the report adds more value to the service and gives you three more chances for success.
>> This offer is closed. Get Power Gauge Report instead and save 75% off now <<
Bonus Report Library
You also get access to the Visionary Investor research library when you join.
This archive includes existing and future research reports from Brian Tycangco.
The library is accessible via the Visionary Investor members portal, and you get unlimited access for as long as you're a member of the service.
You can use it to stay up-to-date on Tycangco's specialized research, covering a wide variety of subjects.
Check it out to discover stock picks, sector research, and more.
Money-Back Guarantee Review
You get a 30-day trial period when you sign up for Visionary Investor.
If you're not satisfied for any reason within that period, you can cancel and receive a full refund.
All you have to do is reach out to Stansberry Research's Maryland-based customer service team and explain the situation.
If it's not what you expected, send it back within 30 days with no harm done.
The guarantee's 30-day refund period is pretty standard in the retail research world, but it still gives uncertain subscribers some reassurance.
Furthermore, the guarantee's no-questions-asked nature puts it ahead of some competitors who attach mountains of fine print to their guarantees.
>> This offer is expired. But you can get Power Gauge Report under Marc's guarantee here <<
Brian Tycangco's Track Record
Visionary Investor is a relatively new service, so there's not much publicly available data on their picks.
However, Brian Tycangco has made some picks that turned out to be very successful.
Throughout Tycangco's career, he's recommended more than 100 different triple-digit investments, and eight of those ultimately gained more than 1,000%.
That's an impressive stock-picking record by any standard.
One of Tycangco's recommended stocks even skyrocketed an incredible 3,488%.
A $250 position could've grown to almost $9,000 with a performance like that.
No one can realistically pick winners at a 100% success rate, so Tycangco has picked his fair share of losers too.
However, his track record shows he is a qualified stock-picker with lots of market experience.
Pros and Cons of Visionary Investor
While Visionary Investor is a stellar service, nobody's perfect.
Here are the best and worst things about Visionary Investor.
Pros
Focused on high-growth tech stocks, pinpointing major shifts happening in economic trends

Affordably priced

Includes two augmented reality bonus reports

New stock recommendations regularly

30-day money-back guarantee

Unlimited access to the research report archives

Experienced guru with Asian markets expertise

Monthly newsletter with market research and analysis

Tycangco has an excellent trading track record
Cons
No short plays

Could be too speculative for some
>> This offer has ended. Check out our no.1 go-to research report here <<
Visionary Investor Reviews by Members
Visionary Investor is a relatively new service, so we didn't have any luck finding member reviews or testimonials.
Fortunately, the 30-day guarantee allows you to test drive the service and form your opinion without being stuck with your purchase.
So if you want to get a feel for the service, try it out yourself and see if you like it.
Is Visionary Investor Right for Me?
Visionary Investor has a broad appeal, but some folks may get more out of it than others.
We think these types of people are excellent fits for this service.
Tech Bulls
If you're upbeat about the tech sector, Visionary Investor could be a great fit.
Tycangco's focus on under-the-radar tech stocks is ideal for anyone interested in learning more about investing in the technology sector.
Speculators
According to its about page on the Stansberry Research website, Visionary Investor leans slightly towards the speculative side of the risk spectrum.
However, higher risk could equal higher potential awards, so this could be the service for you if you're looking to hit home runs in the stock market.
Asia Bugs
Asia hosts some of the hottest growth markets, and many Asian companies are critical components in international supply chains.
Tycangco has unique insights into this arena thanks to his lengthy background in Asia, and you could pick up some valuable info over your membership term.
Augmented Reality Opportunists
The latest Visionary Investor package includes a treasure trove of additional research focusing on emerging opportunities in AR.
Now could be your last chance to get into position before these stocks make big moves.
>> This offer has ended. But you can access latest AI power picks here <<
How Much Does Visionary Investor Cost?
A standard Visionary Investor membership typically costs $199, but you can get a 75% discount if you join now.
That means you'll pay just $49 to sign up, and you'll still get all the bonuses we mentioned earlier in the review.
The discounted rate averages out to a little more than $4 per month, and it's a small price to pay for Visionary Investor's professional-grade research.
Premium
You can upgrade to Visionary Investor's premium membership for just $79.
This enhanced package includes everything that comes with the standard subscription, plus a host of additional bonuses.
For the additional investment of $30, you'll get everything mentioned in this review, plus:
A one-year bonus subscription to Stansberry Research's

True Wealth

, including 12 monthly issues of the

True Wealth

newsletter and other perks.

Special report:

The Most Obvious Trend on Earth… That Nobody Is Investing

Special report:

The Secret Currency

Full access to the

True Wealth

special report archives, featuring blockbuster reports like

The 2021 Melt Up Blueprint

and more
Alternatives to Visionary Investor
Visionary Investor is an excellent newsletter. However, there are alternatives worth considering.
Some of these services tackle different niches, which could complement Visionary Investor and add even more diversity to your portfolio.
If you're in the market for multiple research products, these alternative services might also be a good fit.
Is Visionary Investor Worth It?
Visionary Investor is a great deal at just $49.
Even better, the premium membership includes an impressive selection of additional materials, and it's only slightly more expensive than the basic version.
You'll have a hard time finding high-quality research at a lower price.
You also get the bonus reports, including four additional stock picks between them, and access to even more research through the bonus report library.
It's also worth noting that Visionary Investor focuses on the highly coveted tech sector.
Many services in this same niche charge significantly more money, so you're getting access to these potential high-growth opportunities at an excellent rate.
You're also covered for 30 days from your purchase date under the money-back guarantee, so you can try Visionary Investor without worrying about buyer's remorse.
If it's not what you expected, you can contact customer service within the trial period for a full refund.
We think Visionary Investor offers a lot of value at a very reasonable price.
>> This offer has expired. But you can now save 75% off our #1 alternative (Power Gauge Report) when you sign up now <<