Precious metal IRAs can be an excellent addition to any retirement strategy thanks to their resistance to economic shifts. American Alternative Assets is one company working hard to make these unique types of retirement accounts more accessible. Join me in this American Alternative Assets review as we see how it stacks up.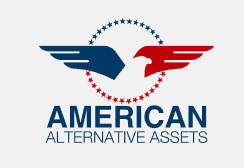 >> Already sold? get started here! <<
What Is American Alternative Assets?
American Alternative Assets (AAA) is a precious metals IRA provider with a variety of self-directed retirement account plans to choose from. It's been around since 2016 and its primary focus is in gold and silver.
The company is privately owned and specializes in both wealth and asset protection. Over the years, AAA has become known for its standards and integrity in doing business – so much so that it's a registered member of the National Ethics Association.
AAA views each of its client relationships in three ways. First, the precious metal IRA provider strives to protect all assets through secure channels. To that end, it uses only trusted custodians and depositories to safeguard your investment.
Second, the team understands the importance of preserving those assets against economic downturns and uncertain political times. They've worked hard to help folks diversify portfolio options and avoid getting all those eggs in one basket.
Finally, the company offers expert advice and personalized strategies in each self-directed retirement account to help grow wealth. Its goal, like its clients, is to create an avenue to a prosperous retirement.

How does American Alternative Assets work?
Most companies do not offer an option for a gold or silver IRA, limiting employees to traditional stocks and bonds. This is where American Alternative Assets comes to the rescue.
Folks can select from a number of self-directed retirement account options solely for precious metals investing. These alternative assets help add diversification to any portfolio and can be a hedge against the effects of inflation.
Clients are in full control of their precious metals IRA destiny from start to finish. The process is as simple as calling the toll-free number and opening an account. Agents are always on standby to guide you through each step and field questions along the way.
It's up to you how to fund your silver or gold IRA and precisely which precious metals you want to add.
Alternatively, AAA lets you buy gold and silver outright if that's your preferred option. They'll send the precious metals right to your door so you hold direct ownership.
When the time comes, AAA will also help with liquidating your assets.
>> Click here to start investing in precious metals for your retirement TODAY! <<
American Alternative Assets Review: What's Included?
American Alternative Assets has two types of IRA plans and several other services. Let's look at them now.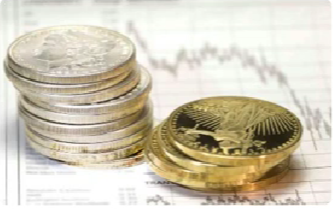 Gold IRA
Gold has long been a stable investment source, and I'm not seeing anything coming down the pipe that's going to change that any time soon. Its stability in tumultuous economic waters can protect your future wealth, especially as the dollar continues to lose power.
A gold IRA through AAA functions much like a traditional retirement account you may have through your employer. You're just doing precious metals investing instead of more traditional avenues.
It's up to you whether to fund a gold IRA from your current income or transfer/rollover funds from your existing account. Transfers are tax and penalty-free.
After funding your gold IRA, you can choose other precious metals to add. Typical top recommendations are silver, palladium, and platinum.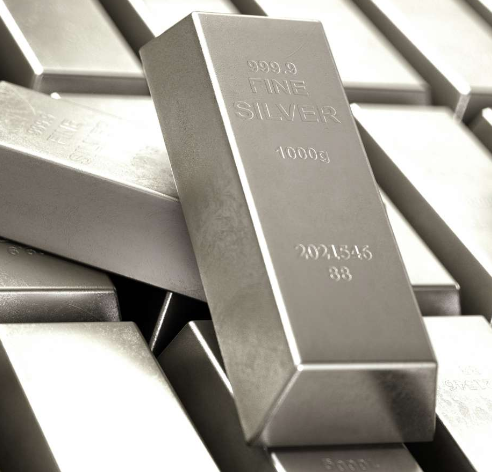 Silver IRA
Silver's becoming a hotter commodity than ever, thanks to its uses in electronics and other industries. Combine that with a declining supply and you're looking at a precious metal that could grow significantly in time.
A silver IRA is set up identically to gold IRAs in every way except the initial investment medium. You still have the option to fund directly or bring in money from an existing IRA elsewhere.
Once your silver IRA is up and running, you can add other precious metals to diversify portfolio assets. American Alternative Assets is happy to offer suggestions.
>> Ready to set up a precious metals IRA? Click here to get started with American Alternative Assets! <<
Educational Resources
Alongside precious metal IRAs, AAA dedicates time to educating its customer base. You'll have regular access to news articles and videos covering some of the more pertinent topics on precious metal investing and issues pertaining to retirement.
They're free to everyone and can help clarify questions about preparing for your golden years.
Custodian Services
You're required by law to have a custodian when you invest your retirement savings into a self-directed precious metals IRA. Custodians are non-bank trustees meeting IRS criteria for helping you with your account.
Just some of the services custodians provide include help with funding, handling transactions, filing IRS requirements, and keeping you aware of your obligations as an IRA holder.
Custodians typically also offer insurance protection against loss if the facility holding your assets fails.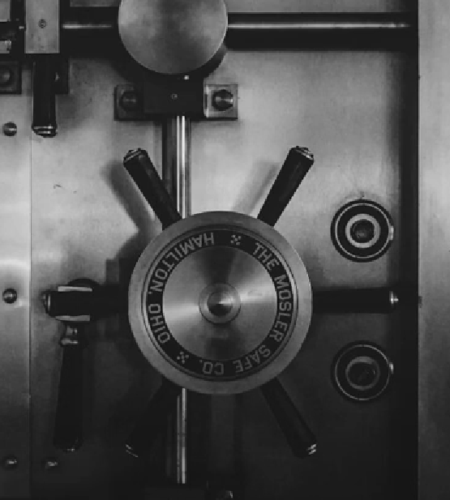 Delaware Depository
The Delaware depository is AAA's chosen storage facility for safely securing your assets. It's licensed by the world's largest financial derivatives exchange and contains the most sophisticated state-of-the-art security facilities for housing precious metals.
It's been around since 1999 and many institutions hold it in high regard. To sweeten the pot further, the depository offers insurance of up to $1 billion through Lloyd's of London in the event something does occur.
>> Ready to use precious metals to invest in your retirement? Get started HERE <<
American Alternative Assets Cancellation Policy
A precious metals IRA isn't a do-or-die situation. If your circumstances change somewhere along the way, American Alternative Assets has a buyback program to reclaim your gold or silver at the best possible price.
From there, you can end your relationship and move your money into some other IRA or invested elsewhere.
American Alternative Assets Review: How Much Does It Cost?
American Alternative Assets chooses not to list any prices on its website. This is due to the frequent price fluctuations gold, silver, and other precious metals experience.
It only takes a quick phone call to the AAA team to get the latest pricing information on available self-directed retirement account options. Keep in mind there are no fees for transferring funds into your precious metals IRA once you've enrolled.
Is American Alternative Assets a Reputable Company?
American Alternative Assets is a reputable company with several years of dealing in precious metal IRAs under its belt. Trust is a pillar of its business model, and AAA desires long-lasting partnerships with its clients.
In fact, its reputation is one of the reasons the IRA dealer has been so successful. Roughly 30% of its new business comes from the referrals of happy clients.
The accolades don't stop there. AAA has earned an A+ rating from the Better Business Bureau with 5 stars after 16 customer reviews. It's also claimed an A rating from the Business Consumer Alliance.
American Alternative Assets Reviews and Complaints
There aren't a ton of reviews out there for American Alternative Assets yet, but I really like what I've seen. It does make sense considering the company was incorporated in just 2016. All 16 reviews on the Better Business Bureau rated AAA 5 stars.

Third-party business review site TrustPilot showcases a similar score. Its overall rating sits at 4.3 after 16 reviews. TrustPilot is the only place AAA received a lower than perfect review, but strangely enough it wasn't about precious metal IRA services at all.
The customer was upset he didn't get a free investment guide, but the staff at AAA quickly responded saying they'd never received such a request.
>> Like what AAA has to offer? Click HERE to get started NOW! <<
American Alternative Assets Review: Pros and Cons
As a company with top-tier products that keep the customer in mind, it's not hard to find good things to say about American Alternative Assets, including many reviews with a 5-star rating.
That being said, there are a few things to keep in mind, so let's go over the pros and cons of American Alternative Assets.
American Alternative Assets Pros
Multiple services to choose from

A+ rating from the Better Business Bureau

Well insured IRAs

Educational videos and blogs

Specialists trained to help with account setup and questions

Has established custodian and depository relationships

Reputable with a focus on transparent business

Offers buybacks at fair value
American Alternative Assets Cons
Fees are not listed on the website

Not as well-established as some other companies
Is American Alternative Assets Right for Me?
American Alternative Assets can be an excellent choice for anyone looking to diversify a retirement portfolio.
Working with AAA is super easy, and the team's willing to take you by the hand every step of the way. You don't have to have intimate knowledge of precious metals to benefit here. I appreciate that they're always around even after your account's up and running.
Gold and silver have the potential to be an effective hedge against economic and stock market turmoil. They tend to follow the type of slow, upward trend retirement accounts crave.
The precious metal company may also appeal to folks wanting to get their hands on physical gold, silver, or other assets.
Best of all, there's no requirement to close out your current IRA. Having different accounts open with multiple asset types could be a boon when retirement age comes around. Keeping all your investments in one basket is rarely a good strategy anyway.
>> Diversify your retirement portfolio with AAA <<
American Alternative Assets Reviews by Investors
Let's listen in on some recent reviews from actual customers and see what they're saying about American Alternative Investments:
As you can see, clients love the customer service and the knowledge the AAA staff brings.
How Do I Contact American Alternative Assets?
Getting in touch with someone at American Alternative Assets is very easy. The best way to contact the company for prompt help is through the toll-free number during normal business hours Monday through Friday.
Outside those hours, there is a customer care email you can use to reach out.
The American Alternative Assets headquarters is located at 21700 W Oxnard St. Suite 850, Woodland Hills, CA 91367
American Alternative Assets Review: Is It Worth It?
American Alternative Assets has proven itself as a reputable company in the years it's been doing business.
Incredible reviews and nearly non-existent complaints reveal how customers feel about its services and ability as a precious metal IRA dealer. Having 30% of new clients enter from referrals speaks volumes as well.
While available IRAs start with either gold or silver, it's nice you can add in other metals making a name for themselves in jewelry or other industries. Flexibility even within these commodities helps build even more diversity into an investment strategy.
AAA takes the guesswork out of custodians or asset storage, making the process of starting a precious metal IRA easier than ever. Your only decision boils down to which metals you want to own.
Plus, you get all the tax benefits of an IRA while investing in physical precious metals.
If you're ready to make the leap into a precious metal IRA, you should give American Alternative Assets serious consideration.
>> Click here to get set up with AAA and leverage precious metals to reinforce your investment strategy! <<