According to independent research firm Research and Markets, the global asphalt market is expected to reach 183 million tons by 2027, which is a 53% jump from its current figures.
With that said, what are the best asphalt stocks to watch out for and buy now? Check out our list below. 
Best Asphalt Stocks of 2023
Vulcan Materials Company (NYSE: VMC)
It is almost impossible to discuss asphalt stocks without mentioning Vulcan Materials. 
Vulcan Materials Co. produces and supplies materials for infrastructure construction and has done so since its establishment in 1909.
Vulcan is the largest American producer of construction aggregates. 
One of its most common products is asphalt mix, which they majorly supply to Arizona, California, New Mexico, Tennessee, and Texas.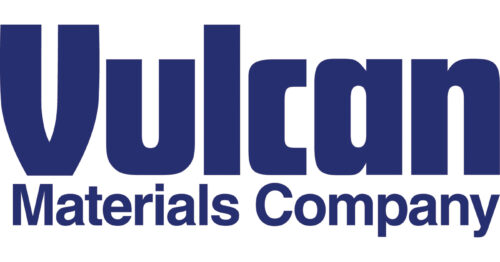 One cool thing about the company is the fact that its customer base covers not only the private sector but also the public sector.
In other words, If your friends, colleagues, or community has a big construction project planned in the coming years, they may turn to Vulcan asphalt.
In the last year, Vulcan Materials Co. saw its revenue jump from $5.5 billion in 2021 to $7.42 billion, with experts projecting the company to end 2023 with a revenue of $7.87 billion and 2024 with $8.31 billion.
What's more is that the government has shown a commitment to buying American-made products, which is excellent news for Vulcan Materials Co. and the over 360 facilities it has across the nation.
Martin Marietta Materials Inc. (NYSE: MLM)
Just like Vulcan, experts project MLM to do big numbers in the coming months and years. 
In 2022, the company recorded a 14.98% increase in revenue and is on course to generate 13% more in the next couple of years.
MLM's strength is in its diversification. 
It is a top producer of construction materials such as gravel, crushed sand, concrete, and asphalt mixes.
It doesn't stop there; it also produces magnesia-based chemical products with agricultural, environmental, and industrial applications.
While its chemical products continue to gather a head of steam, its well-organized construction materials and production and distribution network could encourage potential investors.
Marietta Materials operates using two segments, the East Group, and the West Group.
The former only produces and distributes aggregate products, while the latter includes the additions of cement and downstream products such as asphalt.
While MLM stocks struggled in the years leading up to the pandemic, the company has recorded steady growth since the second half of 2020.
With the company expected to begin reinvesting its revenue into expansion, it could definitely be worth watching in 2023.
Caterpillar (NYSE: CAT)
Globally renowned construction equipment manufacturer Caterpillar is next on the list.
The iconic yellow construction and mining equipment seen on almost every construction site is a comfortable option for potential investors.
Aside from diesel and natural gas-powered construction and mining equipment, Caterpillar offers a variety of materials through its three significant segments.
CAT's resource industries segment produces, amongst many others, wheel tractor scrapers, hydraulic shovels, and hard rock vehicles.
Its energy and transportation segment offers reciprocating engines and reciprocated engine-powered generator sets.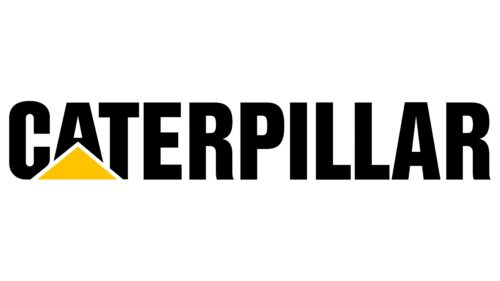 Its financial products segments deal with leases, installment sale contracts, working capital loans, etc.
Caterpillar, like most companies, suffered a considerable revenue hit in 2020 but has made an impressive comeback generating a revenue of $59,43 billion in 2022 and an expected revenue estimate of $65,10 billion by 2024.
Additionally, its 29 years of continued dividend growth means that the company is a dividend aristocrat. 
It currently has a dividend yield of 1.96% and an annual payout of $4.80.
With the increased availability of construction projects globally, Caterpillar is primed to satisfy the demands for construction equipment, meaning the shareholder rewards could only improve.
Brookfield Infrastructure Corporation (NYSE: BIPC)
Speaking of diversity, Brookfield Infrastructure Corporations, in conjunction with its sister company, Brookfield Infrastructure Partners, has one of the most diversified infrastructure stocks on the market today.
Brookfield explicitly established Brookfield Infrastructure Corporations to help investors invest without struggling for the limited partner stocks of Brookfield Infrastructure Partners.
So here's why potential investors might benefit from taking advantage of this carefully crafted stock option.
The first reason is that Brookfield Corporations benefits greatly from government entities increasingly transferring ownership of infrastructure assets to the private sector to fund new investments.
Brookfield also has a utility, transportation, data, and energy segment. 

Its utility segment operates over 2,000 kilometers of natural gas pipelines and electrical transmission lines.
Its transportation segment uses railroads, port terminals, and toll roads to move bulk freights and commodities across the nation.
Its energy segment operates over 10,000 kilometers pipelined, while its data segment deals in cloud technologies and other data storage options.
A portfolio like this alone makes BIPC stocks a premium infrastructure stock, and the numbers confirm this position.
Brookfield worked its way to a massive revenue boost last year, going from $1.64 billion in 2021 to a revenue estimate of $5.99 billion in 2022. 
Experts estimate that its revenue will increase by 9.5% in 2023.
CRH Plc (NYSE: CRH)
Founded in 1970, CRH Plc Manufacturers produce and distribute building materials across the globe.
It operates in three primary segments: Americas Materials, Europe Materials, and Building Products.
The Americas materials segment supplies materials such as cement and ready-to-mix asphalt in the United States. 
It also has a product and distribution unit in the United States, Mexico, Canada, Chile, and Argentina.
The Europe materials, like the Americas, also operate two units.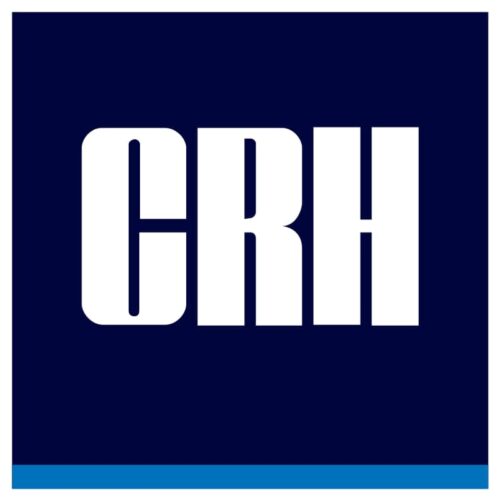 However, with its headquarters being in Rathfarnham, Ireland, its Europe division is on a grander scale, and CRH Plc is dubbed the most prominent building materials manufacturer in Europe.
Third, the Building Products segment comprises companies that operate across various building product-related platforms, such as architectural accessories.
CRH has recorded three years of dividend growth and steady revenue growth since 2017.
Its dividend yield currently stands at 0.99% with an annual payout of $0.48; experts project a revenue estimate of $33.80 billion by 2023.
The company employs over 77,000 people at 3,110 locations in 30 nations worldwide.
Additionally, CRH Plc is positioned to potentially benefit from the lack of infrastructure for electric vehicles in Europe as the demand and usage of those vehicles are rising.
Eagle Materials Inc (NYSE: EXP)
Eagle Materials Inc is a leading provider of heavy and light construction materials based in Dallas, Texas.
With the help of its three operational segments, the company focuses on residential, commercial, industrial, infrastructure, and energy applications.
As the name implies, its cement, concrete, and aggregate segment deals with manufacturing and supplying basic building materials such as crushed stone, gravel, and asphalt.
It also has the gypsum wallboard segment, which it tasks with mining, especially for gypsum rock for the manufacture of gypsum wallboard.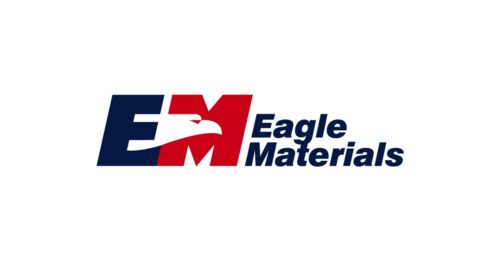 Finally, the recycled paperboard segment gathers and recycles paper fibers and chemicals to form paperboards for sale to gypsum wallboard manufacturers.
This diversification means the EXP stocks can hugely benefit from the increased demand for housing even in the wake of the post-pandemic price spikes.
Although it is yet to record consecutive years of dividend growth, its dividend yield currently stands at 0.66% at an annual payout of $1.00. 
It is also recording a steady revenue growth which experts estimate will be $2.12 billion by 2024.
Loma Negra Compañía Industrial Argentina Sociedad Anónima (NYSE: LOMA)
Loma Negra Compania is a building material company entirely based in Argentina. Though foreign, LOMA stocks offer investors vital exposure to a key growth market.
It conducts business in various segments such as cement, masonry cement and lime, concrete, railroad, aggregates, etc.
Because its location is not known for economic stability, LOMA stocks are most appealing to high-risk, high-reward investors.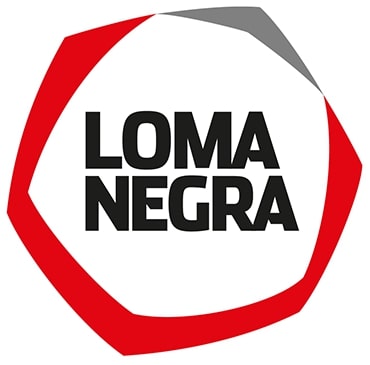 However, the demographics of its population could make it a potential gold mine in the long run, with the majority of them being youths of prime working age as opposed to the elderly.
Furthermore, experts predict a 33.2% increase in revenue from 2021 to the end of 2023, which could lead to the company paying a dividend, which it currently does not.
Are Asphalt Stocks a Good Investment?
Asphalt stocks may be worth investing in, considering their utility.
After all, asphalt is a widely used material in the construction and paving industry. 
Its demand is expected to rise as the industry continues to grow in the coming decades.
Asphalt is also a versatile and durable material, making it an ideal choice for various construction projects.
It's also worth noting that asphalt stocks tend to be relatively low-risk investments due to the industry's stability.
Asphalt is a commodity in high demand and is used in many applications, making it unlikely that the industry will see a significant downturn in the near future.
Asphalt stocks also tend to have low volatility, making them a good option for investors looking for a more conservative investment approach.
FAQs
What Construction Stock Is Best?
Considering the fact that there are dozens of great stocks in the infrastructure segment of the market, it's hard to call one single stock the best. However, if you're looking for some solid infrastructure plays, look no further than the asphalt stocks we discussed earlier.
What Public Companies Make Asphalt?
Many public companies make asphalt here on home soil. Some include Vulcan Materials Co., CRH Plc, and Eagle Materials Inc.
What Are Three Types Of Asphalt?
There are three primary types of asphalt: MC Cold Mix, Hot Asphalt, and UPM.