Under the Anheuser-Busch banner, Bud Light is grappling with a sharp decline in sales following its unfortunate association with Dylan Mulvaney.
According to the latest sales data, the company's downward trajectory shows no sign of slowing. The hit Bud Light has taken has only intensified over time.
Read More: Beer Betrayal: Bud Light Falls from Grace as Modelo Especial Takes the Crown!
Statistics reveal a stark picture: sales have plummeted 28.5% compared to the same period in 2022, as per data collated by Bump Williams Consulting and NielsenIQ through June 17 and reported by the New York Post.
Anheuser-Busch's deepening decline impact Brand, subsidiaries
The decline, which stood at 26.8% last week, has deepened, rendering this week even more dire than the previous.
The overall Anheuser-Busch brand, unfortunately, isn't fairing any better.
Their self-styled "wokeness" seems to be negatively impacting their other offerings as well, with Budweiser experiencing a sales decrease of 12.3%, Busch Light dropping 8.1%, and Michelob Ultra slipping by 4%, according to data from Bump Williams Consulting and NielsenIQ.
Competitors ride the waves of Bud Light's predicament
On the flip side, Bud Light's competitors are capitalizing on its predicament, with their numbers soaring impressively.
Yuengling Lager has seen an increase of 25.1%, Coors Light is up by 21.8%, and Miller Lite has increased by 16%.
Anheuser-Busch's stock price slump amid Mulvaney campaign fallout
The damage isn't confined to sales alone. Anheuser-Busch's stock price has also slumped by 15.33% since the initiation of the Mulvaney campaign.
In late March, around the NCAA college basketball tournament, the beer giant's stock price was valued at $66.73. As of Monday afternoon, it had fallen to $56.50, marking a total depreciation of 15%.
Also Read: Bud Light To Co-Sponsor 'All Ages Family Friendly' Drag Party
Bud Light's unrelenting downfall persists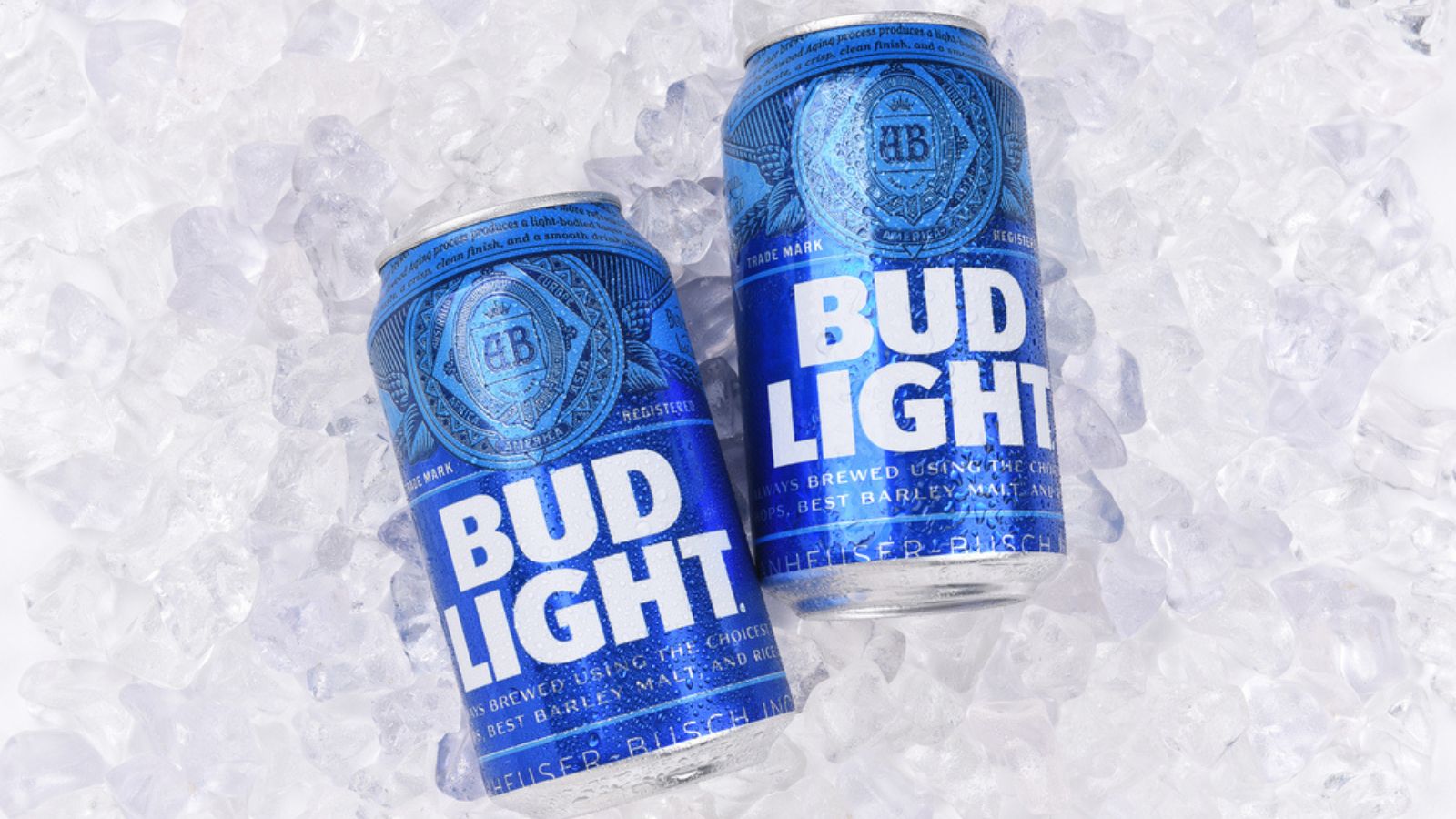 Three months have elapsed — a quarter of a year — since the Dylan Mulvaney debacle, and Bud Light's downfall persists unabated.
This decline is remarkable, with the company enduring weekly lows.
Controversial sponsorship: Bud Light's slump continues
The reasons for this slump extend beyond Dylan Mulvaney. Bud Light's recent sponsorship of Pride Toronto, an event marked by nudity in the presence of young children, was deemed entirely inappropriate.
If this behavior continues, Bud Light will witness an even more significant decline.
Rival beer brands capitalize on Bud Light's controversies
Consequently, industry experts opine that Anheuser-Busch needs to drastically reassess its marketing strategies to stem the tide of negative publicity and poor sales figures.
Focusing on innovation and introducing new flavors or beer styles could also help re-engage consumers and inject excitement into the Bud Light brand.
Brands like Yuengling, Coors, and Miller have managed to capitalize on Bud Light's controversies by aligning their campaigns with consumer sentiment, focusing more on traditional beer attributes such as taste, craftsmanship, and heritage, as opposed to socio-political issues.
Read Next: Country musician Garth Brook's bar serves Bud Light; fans threaten to 'discard music'
Rebuilding Trust: Bud Light's marketing challenge
Bud Light may have to follow suit and revisit its classic marketing themes to win back consumer trust.
However, with an increasingly divided consumer base and competitors poised to seize every slip, the road to recovery for Bud Light seems steep, underlining the importance of ethical and sensitive decision-making in marketing strategies.