Reviews of Commodity Supercycles are making the rounds, and I wanted to see if the service lives up to the hype. Check out my Commodity Supercycles review for a look into the #1 Gold Play for 2023 presentation.
What Is Commodity Supercycles?
Commodity Supercycles is an investment published by Stansberry Research. Members receive exclusive access to stock picks, bonus reports, trade alerts, and more.
You'll uncover information about the companies that make the world go round by harvesting the oil and gas we use for energy. The research extends into other commodities, such as coal, gold, silver, and other precious metals.
Commodity Supercycles strives to explain how these companies work, what their finances look like, and what could make each pick a solid choice for investing.
Best of all, this newsletter is available for a limited time at a significantly discounted price point with the #1 Gold Play package.
Before I dig into everything on offer, let's take a look at why the team is so bullish on gold.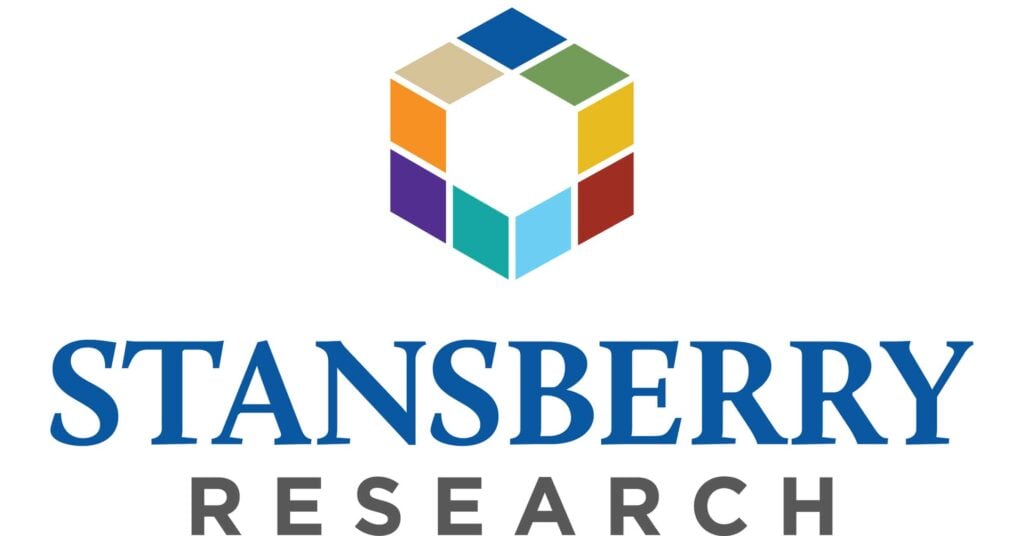 What is Stansberry Research?
Commodity Supercycles is published by Stansberry Research, one of the leading names in the investment research industry.
Stansberry has several popular services under its banner, but Commodity Supercycles is one of its main offerings for commodity plays.
Based in Baltimore, the U.S.-based research firm has been bringing professional-grade invesment insights to the public for decades.
Stansberry's services have thousands of subscribers, and they extensive experience watching the markets.
Stansberry is one of the most credible and trustworthy research firms around, so you can rest assured that Commodity Supercycles is the real deal.
The Case for Gold in 2023
Market volatility is all over the place, and stocks are at levels lower than in 2009.
To top it all off, economic pressure from other nations is boiling over, and a large portion of the world is in the process of devaluing their currencies.
Gold was a low-risk bet in the past, and savvy folks are leaning into the commodity once again.
Right now, several of the world's most prominent investors are stockpiling gold in new ways. Gold prices could be primed to spike as these billionaires buy up gold by the truck full.
Gold has historically been a strong investment opportunity and has shown considerable growth over the years. Although the commodity sees occasional drops, it's known for its steady appreciation.
Many analysts working in the financial media space currently predict that the value of gold could surpass the $2,000 mark by the end of this year.
Some believe the precious metal could reach even higher still — beyond $3,000 and possibly even reaching the $5,000 mark.
However, the best way to play the potential run-up in gold isn't what you'd expect. Owning physical gold, gold future, or even ETFs might not deliver the results you expect.
Instead, Commodity Supercycles team has developed a novel approach to the gold market that could pay off huge for early movers. Next, I'll cover their approach in detail in my Commodity Supercycles review.
Gold vs the S&P 500
From 1970 to 1980, gold took the leap from just $35 to $850 per ounce when President Nixon removed the gold standard. This unprecedented 2,300% leap set the stage for what's to come.
A similar jump occurred from 2000 to 2008, when gold tripled in value. A $300 price point climbed all the way to $1,000 by the end of its run.
Since February 2022, gold has outperformed every other asset class and is still holding strong. Where NASDAQ, Dow Jones, and the S&P 500 are down 10% to 20% on the year, gold is just a few points below the break-even point.
Even Bitcoin has fallen 60% since the beginning of this year alone.
>> See why the team is so bullish on gold <<
Commodity Supercycles' #1 Way to Invest In Gold
The Commodity Supercycles team believes owning physical gold isn't the best way to take advantage of the gold boom.
Bullion and gold stocks provide opportunities for gains, but most folks are unaware of a much better way to profit from the upcoming gold boom. This relatively unknown strategy has returned an average of 38% for 18 straight years.
A Canadian engineer named Pierre Lassonde utilized this overlooked investment method in the mid-1900s after spending a few million to buy a 4% stake in a Nevada mine. That 4% rewarded him with gains many times over after gold was discovered within.
The concept of mining royalties was born.
With royalties, Lassonde and his team have never had to step foot into a mine, buy expensive equipment, or deal with mining regulations. Royalty companies provide the funds upfront while needing little overhead and a minimal number of employees.
Over the past 20 years, Lassonde's royalty company Franco-Nevada (NYSE: FNV) has consistently outperformed a vast majority of the other investment types out there. This solitary business far surpasses the S&P 500, Nasdaq, and even Tesla.
Franco-Nevada currently receives more than 400 royalties from mines around the globe. Even if one mine runs dry, other locations still bring in money.
Having so many sources of income lowers risk and could improve the chances of success.
Other businesses have followed suit in the mining royalty game over the years, adding to the pool of possibilities to invest in.
Many of these organizations have seen similar gains to Franco-Nevada, but one company, in particular, could be set to blow up from what's to come.
The #1 Gold Stock to Buy for 2023
Commodity Supercycles' "#1 gold stock to buy right now" is a brand-new royalty company following in the footsteps of those who have come before.
Where these large companies need massive deals to see significant games, this startup venture can tip the scales with smart negotiations on smaller deals.
Investors getting involved at this stage of the game could have the longest runway for growth.
Alongside gold prices reaching new highs, things look very promising for this company.
The name of this lucrative company is just one of the many perks that come with a Commodity Supercycles membership.
>> Sign up now to access the #1 gold stock <<
What Comes With Commodity Supercycles?
Here's what you get when you sign up for Commodity Supercycles under the current deal.
Commodity Supercycle Stock Picks
Among the pages of each Commodity Supercycles newsletter is a detailed description of the team's current #1 commodity stock pick. The pick comes with a briefing of the company and all the reasons the security has growth potential.
These stocks are carefully vetted to provide the opportunity for considerable gains against market conditions and all other tickers on the market.
Trade Alerts and Updates
Throughout the month, you'll get trade alerts and updates sent directly to your inbox whenever the team sees something big on the horizon.
Possible notifications include when it's time to buy or close a position or lock in gains.
Model Portfolio
The team at Stansberry keeps an up-to-date model portfolio with some of the best commodity-based investment recommendations inside.
At present, investors can find 19 stocks listed as "buys" on the market. Anyone signing up for this package receives immediate and unlimited access while membership is active.
>> Join now to see Commodity Supercycles' latest picks <<
#1 Gold Play for 2023 Bonuses
You also get these bonuses when you join Commodity Supercycles under the Gold deal.
The #1 Gold Stock for 2023
This special report calls out one gold stock that the team believes belongs in every portfolio.
Within its pages, you'll discover the number one gold royalty investment opportunity that's flying right under the radar.
At around $6 per share, anyone can grab a piece of this budding business while prices are low.
The experts at Stansberry Research anticipate the share price could rise as time presses on.
The Silver Trade
Gold isn't the only major player in the commodities market.
The Silver Trade ebook looks into the gold-to-silver ratio and how trends show a positive outlook for silver.
You'll learn how silver could outperform gold and receive trade ideas about stocks that could be prepped to take off.
>> Get the top silver stock when you join now <<
The Secret Currency
Most are unaware of a secret investment method many of the world's wealthiest families use.
The Secret Currency shares information about a form of gold and silver that has nothing to do with conventional strategies. It's similar to gold and silver, but with the potential for much higher gains.
Stansberry Digest
Each day the markets are open, the team at Stansberry Research sends out a digital copy of the Stansberry Digest.
You can peruse everything the firm has been up to and their most exciting investment suggestions. The newsletter also discloses current research topics and expectations for the coming months.
>> Get Stansberry Digest free when you JOIN NOW<<
100% Satisfaction Guarantee
Orders placed for the Commodity Supercycles package come with a 30-day 100% money-back guarantee.
You just have to call the Stansberry Research US-based team to get a full refund of your purchase.
The firm even lets you hold on to the bonus materials for good measure.
Commodity Supercycles Track Record
The team behind Commodity Supercycles holds a number of accolades, including 27 MBAs, 15 CPAs, Juris doctorates, and a handful of PhDs.
With a focus on precious metals, these individuals have predicted big gains for companies such as Northern Dynasty, Seabridge Gold, Silver Wheaton, ATAC Resources, and others.
Each of these recommendations provided the potential for hundreds of percent gains for folks who were quick to the draw.
Pros and Cons of Commodity Supercycles
Commodity Supercycles is a great service, but nobody's perfect.
Here are the best and worst points we found.
Pros
Highly vetted commodity trade ideas

Exclusive bonus reports

Bonus subscription to S

tansberry Digest

75% discount

30-day money-back guarantee
Cons
No community chat or forum

Doesn't cover shorts or options
>> Get started now for instant access to these benefits and more <<
How Much Does Commodity Supercycles Cost?
Commodity Supercycles normally costs $199 for a year's worth of newsletter content. However, through this special deal, you can get those same 12 issues for just $49. That's 75% off the cover price.
If that wasn't enough, Stansberry Research includes access to its model portfolio, special updates, the Digest, and three bonus reports at no additional cost. Each of these alone is worth the price of the entire package.
Don't forget that you'll have 30 days to decide whether the material is for you.
Is Commodity Supercycles Worth It?
After a thorough Commodity Supercycles review, I found that this is a solid service that's well worth the price.
The $49 cost is a small price to pay for the wealth of information you receive in a 12-month Commodity Supercycles newsletter subscription.
You'll have access to the team's top stock picks in the commodities sector, along with company profiles and lightning-fast trade alerts.
Plus, anyone subscribing during this special promotion receives three bonus reports at no additional cost.
Your subscription also includes an excellent money-back guarantee, and you get to keep all the bonus resources if you decide the service isn't for you.
I think this is an excellent service backed by a stellar team, and the gold bundle is a particularly good deal.
If you want to take your commodity trades to the next level, you should give Commodity Supercycles a shot.
>> That's it for my Commodity Supercycles review. Join now to save 75%! <<