Diapers are likely not the first thing that comes to mind when investing. But as it turns out, the lesser-known investment idea could actually turn out a good profit.
That said, what are the best diaper stocks to buy? Let's look at a few below that could help add resilience to your portfolio.
Best Diaper Stocks To Add
Procter & Gamble (NYSE: PG)
P&G is a consumer staples company and probably one of Wall Street's favorite value stocks. 
The conglomerate owns and operates 65 brands, including everything from toothpaste to disposable diapers.
Among its repertoire of value brands stand two of the world's most popular baby care labels—Pampers and Luvs.
Luvs was founded in the 1970s and has been a dominant player in the baby product industry. The brand offers many products, including baby wipes and diapers.
Pampers, the biggest product brand in P&G's portfolio, generates over $10 billion annually. 
Its international success has earned the brand a place among Forbes World Most Valuable brands.
Over 25 million babies wear pampers across 100 nations daily—impressive, right?
Combined, these two brands help Procter & Gamble position itself as one of the most important diaper companies globally. 
PG is an incredibly resilient stock. Its shares have technically been in an uptrend since the 1980s.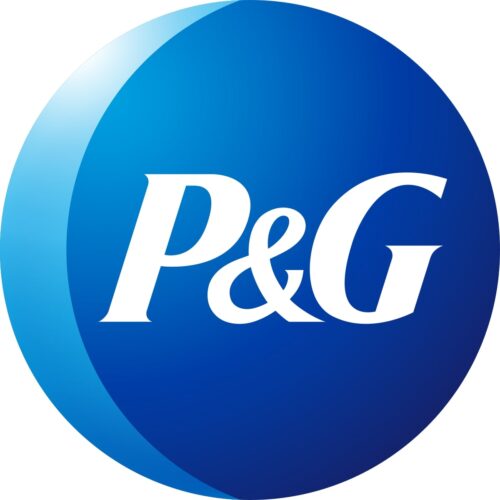 Since then, the consumer staples conglomerate has returned investors a jaw-dropping 6000% in returns.
Shares from the company broke the multi-decade trend upward in 2019, pointing to an even more aggressive price acceleration. 
This performance makes the recent market downturn seem like a drop in the ocean. 
But despite the economic challenges, PG's resilience has kept investors' losses at a minimum. 
The share price is only 14% away from its pre-correction all-time high.
But its performance is not the only compelling offering from the conglomerate. P&G finds itself within the dividend aristocrat ranks. 
This exclusive club of 65 companies within the S&P 500 is highly sought after by investors. 
Dividend aristocrats are stocks that have raised their dividend payments consecutively for at least 25 years. A great testament to its timeless branding, resilient cash flow, and effective management.
Currently, the company is paying shareholders 2.58% in annual dividends.
Kimberly Clark Corporation (NYSE: KMB)
KMB is also a consumer staples company focusing on products such as diapers, toilet paper, and feminine hygiene. 
The brand has roots that go as far back as the 1800s and has a presence in 175 countries.
Kimberly Clark is PG's biggest competitor in the diaper market and home to brands such as Huggies and Goodnites. 
Huggies is up there with Pampers as one of the world's best-known and most successful diaper brands. 
The brand, which features an array of diapers and wipes products, has been a huge revenue driver for KMB. 
These include diapers that are designed for infants of different ages. Recently Huggies also released a new plant-based product line under the name "Special Delivery."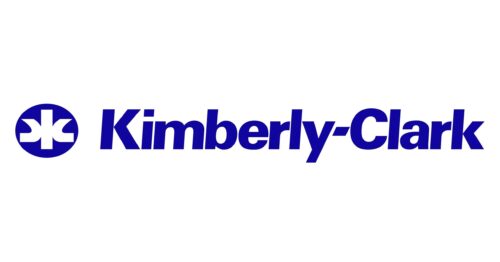 Goodnites used to be a Huggies brand, but it now has its own branded products. 
This KMB subbrand is mainly marketed toward infants with trouble with retention while sleeping.
KBM has also technically been on an uninterrupted uptrend since the 1980s, making the stock as resilient as its competitor. 
KMB has returned investors nearly 3000% in profits ever since. 
KMB is only 15% shy of its all-time high after recuperating nearly 30% from its September 2022 bottom. 
Kimberly pays its shareholders an excellent annual dividend yield of 3.45%, more than double the S&P 500 average. 
The company also gets bragging rights to the exclusive club of dividend aristocrat VIPs on the S&P 500.
Cardinal Health Inc (NYSE: CAH)
Cardinal Health is one of those companies that are not necessarily in the spotlight but have a huge impact on the economy.
They specialize in distributing healthcare products and provide to over 75% of all US hospitals.
Those unfamiliar with the brand might be surprised to learn that CAH is the 14th largest company by revenue in the US. Earning over $180 billion in 2022 and trailing right behind Microsoft (MSFT).
As part of its product inventory, the company distributes protective incontinence underwear, which respectfully translates to adult diapers.
Their Sure Care protective incontinence underwear products are designed with an adult in mind. The adult disposable diaper can be pulled on and off like regular underwear.
The share of CAH was practically unaffected by the recent market downturn. 
In fact, the company stock was up nearly 69% in 2022, while the rest of the market suffered losses.

But the company is still trying to play catch up to its 2015 peak, still 18% away from making a new high. Leaving most new investments between January 2015 and October 2017 still in the red.
But growth could be looking up for CAH as the healthcare sector generally has a positive outlook by analysts. 
They believe the healthcare sector could grow at a (CAGR) of 7.93% through 2030.
By 2030 every Baby Boomer will be of retiring age, making up nearly one-fifth of the American population. 
It's possible that as they age, the demand for adult diapers will also grow. The adult diaper market is projected to grow at a CAGR of 7.5% through 2027.
CAH is also the third stock in this list to have more than 25 years of uninterrupted dividend increases—impressive!
The company offers shareholders a payout of 2.65% in dividends.
McKesson Corp (NYSE: MCK)
MCK is another healthcare supplies and pharmaceutical distribution company. The company is also involved in the manufacture and distribution of adult diapers.
Their distribution services offer other adult diaper brands such as Abena and Alimed. But they also feature a large array of diapers of their own brand.
McKesson is a favorite of the Oracle of Omaha. Berkshire Hattaway owns a whopping $1.2 billion stake in the company—placing it among the top 30 holdings of BRK.
The healthcare distributor has been forming a massive growth trend since 2000, returning investors upwards of 2400%. 

Its growth has also aggressively accelerated since 2019, delivering more than 250% returns in a four-year period.
This acceleration could be partly derived from its involvement in the distribution of vaccines and pharmaceuticals during the pandemic.
MCKS also offers a dividend payout, although it's quite petite compared to others on this list. 
Currently, MCK pays shareholders 0.57% in annual dividends.
Are Diaper Stocks a Good Investment?
Diaper stocks could be considered to be a resilient investment with growth potential.
Most of the diaper companies in our list have shown to be resilient, profitable long-term investments. 
Despite some pitfalls that follow market trends, these companies have maintained uninterrupted growth for decades.
That's because consumer staples are necessities that most buyers will spend on despite how the economy performs. 
This also makes companies in this sector a compelling investment choice during economic downturns.
Furthermore, not many companies are involved in the manufacturing of diapers. Therefore, the existing giants can dominate the market with greater ease.
Parents tend to prefer trust, safety, and quality regarding baby products. 
After all, parents want what's best for their beloved children and are willing to spend more to achieve it.
This gives established brands like Pampers and Huggies an edge in the competitive landscape. Their brands tend to inspire trust and have built a reputation for quality.
Analysts project that the infant diaper market will grow from $80 billion to $125 billion through 2028 at a CAGR of 8%. 
The growth is mainly driven by the increasing population and raising awareness of hygiene. 
In short, it's possible that diaper companies will continue to do well as long as there is growth in population. 
The adult diaper market is also another important contributor to the diaper industry. This market segment could see a boost from the aging Baby Boomer generation in the coming years.
Analysts project a CAGR of 7.5% through 2027 in the adult diaper market, nearly as high as that of children.
Ultimately whether or not diaper stocks are a good investment for you will be based on your risk tolerance and investment strategy. 
It's always important to do your own research before investing to ensure you understand all the factors that can affect its performance.
Now that you know more about diaper stocks, you might want to add one (or more) of these to your portfolio.
FAQs
What is the Biggest Diaper Company?
The biggest diaper company in the world by sales is Huggies. The Kimberly-Clark brand of diapers has a total annual revenue of $19 billion. Nearly double as much as its closest competitor, Pampers. Huggies dominates an estimated 25% of the $80 billion diaper market.
Is Pampers Publicly Traded?
The Pampers diaper brand is publicly traded under its parent company, Procter & Gamble (PG). Although investors looking to own a stake in Pampers must share the risk with another 65 brands managed by PG.
How Much Is the Diaper Industry Worth?
The infant diaper market was estimated to be worth $80 billion in 2022. At the same time, the adult diaper market size was estimated to be worth close to $16 billion. The infant diaper market is projected to grow at a CAGR of 8%, while the adult market is projected to grow at a CAGR of 7.5%.
Which Are the Best Adult Diaper Stocks?
There aren't many adult diaper stocks available to buy. McKesson Corp (NYSE: MCK) and Cardinal Health Inc (NYSE: CAH) are the best adult diaper stocks available. Both of these companies are involved in the manufacture and distribution of adult diapers.