Buying stocks during a broader market decline can be risky business. This is why many investors opt for safety, and there is no better-perceived safety than investing in fundamentally sound companies. But are there any fundamentally strong stocks available for under $200? Let's have a look!
Best Fundamental Stocks Under $200
Coca-Cola Co (NYSE: KO)
Coca-Cola is the world's largest non-alcoholic beverage company and one of the most recognized brands globally.
The company owns licenses to over 500 non-alcoholic beverage brands with a footprint in over 200 countries.
Coca-Cola is one of Warren Buffett's favorite stocks and products.
The Oracle of Omaha has been fairly outspoken about the company in the past. Admitting he plans to hold the position he has accumulated for the past 30 years indefinitely.
Berkshire Hathaway (BRK) owns close to 400 million shares of Coca-Cola worth close to $24 billion.
The company is Berkshire's 5th largest holding, accounting for close to 7% of its portfolio.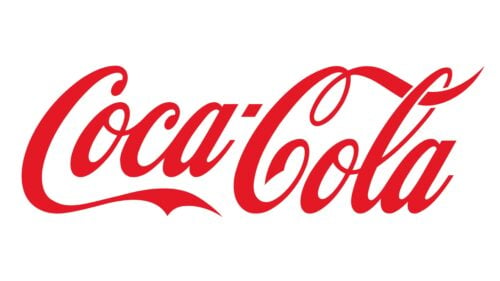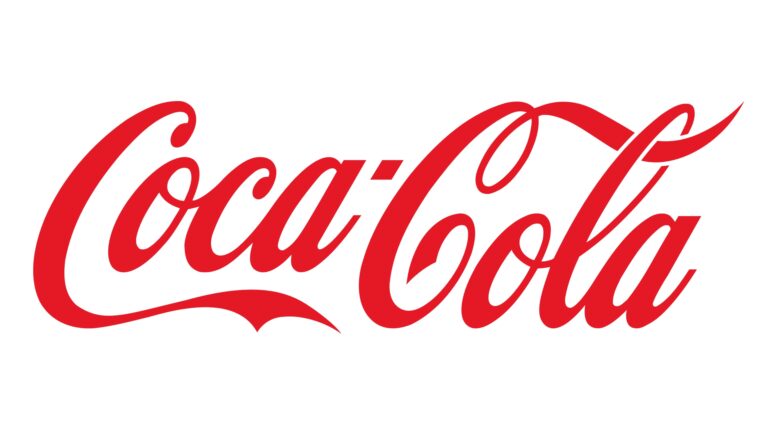 It's no surprise that arguably one of the best investors of our generation is so deeply attracted to Coca-Cola.
The stock's fundamentals have remained strong for decades, and its long-term outlook also appears to suggest promising performance ahead.
The Coca-Cola company has uninterruptedly paid a quarterly dividend to investors since the 1920s, which currently stands at 2.93%. The payout has increased every year since 1963.
Their dividend policy has earned the company the prestigious rank of dividend king. A title reserved for companies that have increased their dividends for 50 years or more.
The company also has an excellent profit margin of more than 23%, which has helped it weather the inflation storm and find growth while others have contracted.
In fact, KO's revenue has grown nearly 12% over the past year.
KO is currently trading at 26 multiples, a valuation that could be considered fair and in line with the industry—but not discounted.
Johnson & Johnson (NYSE: JNJ)
Founded in 1886, J&J is an American multinational that manufactures pharmaceuticals, medical devices, and consumer goods.
The company ranks among the top 40 by revenue in the United States.
Johnson & Johnson also finds itself among the ranks of dividend kingship.
The American multinational has raised its yield for 60 consecutive years. Currently, it pays investors a dividend yield of 2.77%.
Diversification is built within the company's DNA which helps fuel its fundamental strength. There are close to 250 subsidiaries in the conglomerate's portfolio.
Tylenol, Neutrogena, Listerine, and the brand bearing the company's name are among some of the home staples that JNJ is known for.
JNJ has nearly $18 billion of free cash flow compared to nearly $23 billion in debt—a 9% decrease from the previous year.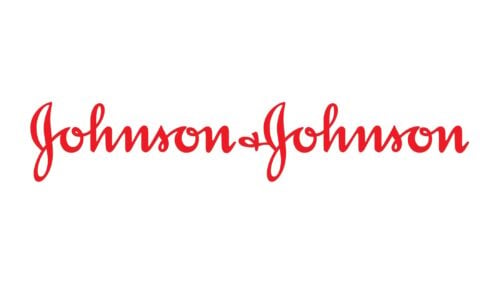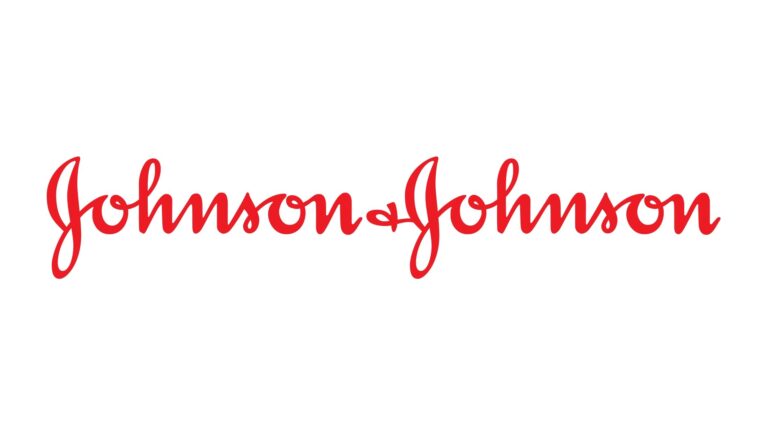 This is all while boasting a triple-A credit rating that should give the company financial ammo to invest in further growth.
The company recently reported fourth-quarter earnings in January 2023, which beat EPS by 5%. However, revenue decreased from the third quarter.
Nevertheless, analysts remain optimistic about the company's earnings growth potential.
Forward guidance dictates that Coca-Cola's sales could get a year-over-year rise of 5% in 2023—boasting EPS growth of more than 4%.
JNJ's stock price is still below $200, but it might not stay that way for long. The company is only 22% shy of being priced out of our list.
The company's forward price-to-earnings (P/E) ratio is 14x.
This is comparably low when measured against similar companies like Procter & Gamble, which have a forward P/E of 22x.
JPMorgan Chase & Co (NYSE: JPM)
JPMorgan Chase is one of the most important financial institutions in the United States and globally.
The institution was named the world's most systematically important bank by the G20 Financial Stability Board in 2022.
JPM's market cap of $407 billion places the stock among the 20 top publicly traded companies in the US.
There are a lot of complexities to consider when investing in such a large and intricate financial institution.
However, the company's fundamentals point to a compelling investment.
For one thing, JPM is trading at a P/E ratio of close to 12 times its earnings. A value that's below the sector average of 13.5x.
Considering this valuation, some fundamental investors might consider JPM to be undervalued.


Like other fundamentally strong companies on our list, JPM also pays dividends.
Shareholders expect to receive a total annual payout of 2.78% for holding the bank's stock.
However, the company is not part of the 65 stocks comprising the list of dividend aristocrats.
Fourth quarter earnings were the bearer of good news for JPMorgan shareholders. The company beat EPS by 15% and did better than in the same period last year in nearly every category.
Revenue grew last quarter by 5.64% YOY, and it's possible that the trend could continue.
JPM is well-positioned to benefit from the current economic environment, as rising rates are good for the bank.
Strong profits and a fair valuation are all good signs the bank could do well for itself.
Apple Inc (NASDAQ: AAPL)
AAPL is a technology high-growth stock and the largest publicly traded company in America by market capitalization.
The company is diversified in technology and offers a wide range of products and services.
Macintosh had its humble beginning selling computers, but that's no longer the company's main revenue driver.
The iPhone now leads the way for the tech giant making up 52% of its total revenue.
Apple is famously known for having an enormous cash problem—that is, if having too much cash were to be a problem.
In fact, Apple is the company with the most cash reserves in America, which contributes to its fundamental advantage.
The iPhone manufacturer is also one of the best-known companies across the globe.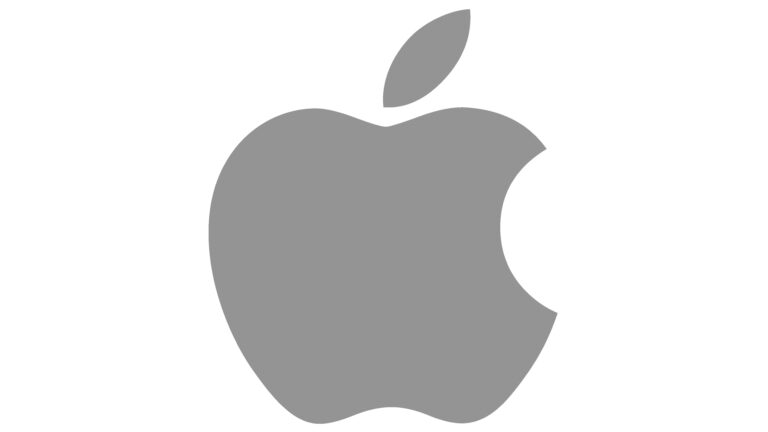 Their mobile device is estimated to be used by nearly 15% of the total global population, or 1.2 billion people—something to say about brand recognition!
Regarding debt, the company owns its fair share with nearly $100 billion in liabilities.
However, the debt only amounts to a tiny fraction of the company's total worth. Apple's market cap is the largest in all of the stock market, coming in at a colossal $2.3 trillion.
Apple has proven to be one of the most resilient stocks in the market.
The company has returned more than 72,000% since its IPO. However, the tech giant recently missed earnings expectations for the first time since 2017.
Yet, the disappointing results don't come as a huge surprise considering the higher inflation rates and the overall macroeconomic environment.
The phone and computer maker also pays investors a dividend of 0.60%.
Amazon.com, Inc. (NASDAQ: AMZN)
Amazon is another tech giant with strong fundamentals trading below $200.
The company recently had a stock split which lowered its share price from nearly $2000 per share to its current value of nearly $100 per share.
You can think of a stock split as dividing one share into multiple shares.
When a company performs a split, shareholders maintain the same value of the stock at the time of the split while having more shares.
By increasing the number of shares, a stock increases its liquidity, making it more accessible. Prices for each share tend to also be lower after a split.
In the case of Amazon, the split had been highly anticipated as the company had never done one before—unlike other industry giants.


The tech giant makes money from multiple business segments, offering diversification within the tech sector.
Its eCommerce segment is still leading the way, but segments such as Amazon Web Services (AWS) are quickly catching up.
Given the rise of AI, it's possible that AWS could keep growing in relevance within the company. Perhaps even lead the way in the future when it comes to revenue.
Amazon is one of the few companies worldwide to be in the trillion-dollar club. The company's market cap is currently slightly above the trillion-dollar mark.
In 2022, the company made $514 billion in revenue, half of its market cap. That number is expected to rise in 2023 to nearly $540 billion.
Q4 earnings were a big miss. EPS came in nearly 80% lower than expected.
However, the company still beat revenue expectations by 2%.
Are Fundamental Stocks a Good Investment?
Stocks with strong fundamentals tend to have greater chances of success, making them a potentially sound investment decision.
When a stock is fundamentally sound, they tend to have a good dividend yield, low debt, high cash flow basis, and continued strong growth.
In turn, fundamentally strong companies tend to produce strong investment returns.
Many investors might opt to buy cheap stocks with strong fundamentals during an economic downturn.
This is because quality stocks have a higher chance of weathering the storm and, in turn, offer lower risk and higher growth opportunities.
When the stock market eventually rebounds, stock prices for fundamentally strong growth stocks could experience accelerated value appreciation. This then results in a handsome profit for shareholders.
Analyzing the health of a company's fundamentals could be difficult and require a high degree of expertise.
However, some indicators that non-professionals can look into can help them make an educated decision.
Some of these indicators include the following:
A company's sales

How much debt does a company have

Their earnings growth performance

Dividend history

Price to earnings and how it compares with the industry

Their competitors

A company's competitive advantage
Many investors choose to make their purchase decisions solely based on fundamental analysis. But employing technical analysis in conjunction with fundamental analysis could yield better results.
Technical analysis is used by traders, algorithms, and smart money to make buying and selling decisions.
When technicals and fundamentals are not aligned, it could be a strong indicator that either methodology is wrong.
For this reason, it's critical to consider both fundamental and technical analysis before investing.
For example, if a company's stock's valuation remains unchanged, bullish technicals could lag.
Now that you know more about the best stocks to buy under $200 with strong fundamentals, you might consider adding one (or more) to your portfolio.
FAQS
How Do You Find a Good Fundamental Stock?
A stock market screener is the best way to find a good fundamental stock. A good way to start is by filtering by P/E, Market Cap, Price/Free Cash Flow, etc. However, you will need to analyze the stock's fundamentals to determine its worthiness.
What Is Technical vs Fundamental?
Technical and fundamental analysis are two different methodologies investors use to evaluate stocks. Fundamental analysis evaluates a company by measuring its intrinsic value. Technical analysis is a study of the price action of a company. When combined, they can be effective tools to help investors succeed in the markets.
What Does It Mean to Have Good Fundamentals?
A company is considered to have good fundamentals when it meets certain criteria, including:
Low debt dependency

Plenty of free cash flow

Strong leadership and ESG

Global footprint

Strong brand recognition

Track record of growth

Uninterrupted dividend increases, if they pay them
How do you evaluate fundamentals?
Evaluating the fundamental value of a company requires:
An understanding of the company and industry in which you intend to invest

Studying financial and earnings reports

Analyzing ESG practices and ratings

Check the company's debt-to-income ratio and credit rating

Analyzing future prospects and competitors

Finding a competitive edge