You might be familiar with Grammarly thanks to its free browser extension.
It is a highly sophisticated proofreading tool popular with students and professionals.
In real-time, the extension can identify poor grammar, redundant phrasing, and incorrect spelling.
You can also use Grammarly to improve the flow and tone of your writing.
You may be wondering why Grammarly offers a free browser extension.
How does Grammarly make money if it gives away its product for free?
Let's take a closer look at Grammarly's profit structure and figure out how Grammarly makes money.
Grammarly is a private company for now, but there are plenty of investors who would certainly be thrilled to see it go public.
We recommend WeBull for all of your investment needs.
Not only is this investment app commission-free, but it also will give you free stocks just for signing up.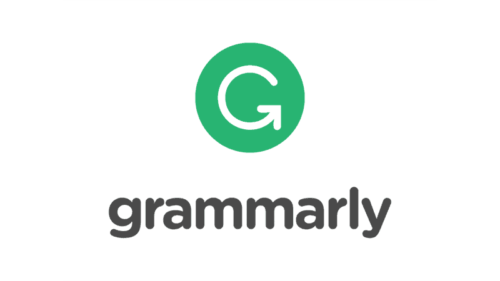 How Does Grammarly Make Money?
Grammarly has two key sources of revenue: freemium product marketing and direct services.
We'll look at these models to see how Grammarly makes money despite offering a free product.
The Freemium Structure
While Grammarly offers many tools as part of its free browser extension, the company began by selling its product directly to universities.
This gave Grammarly a financial floor to stand on while developing the browser extension we're all familiar with.
Once they released the browser extension to the public, Grammarly moved to a more traditional "freemium" structure.
The free browser extension grows the client base and develops customer loyalty.
The company can then leverage this client base to drive new sales of their premium subscription plans.
Grammarly offers both monthly and yearly premium subscription plans.
These plans include additional services and tools you won't find in the free version, such as automated style and tone editing and plagiarism detection.
These additional features are beneficial for professionals who want to improve the quality of their written communications.
Grammarly also offers a business plan with centralized billing per member.
This is very convenient for businesses that employ multiple writers.
Direct Services
In addition to their automated proofreading services, Grammarly offers professional editing performed by contract experts.
Grammarly offers expert proofreading as a direct service that clients pay for on a per word basis.
The terms of this service specify that pricing may vary based on the desired turnaround time.
This appeals to existing clients who want to outsource their proofreading to a trusted company.
Direct proofreading services are a very profitable way for Grammarly to make money.
So how does Grammarly make money? Grammarly developed a profitable product with the initial funding provided by education institutions.
The company then used effective marketing strategies to rapidly expand its client base.
This allows Grammarly to make money through the sustainable growth of their business.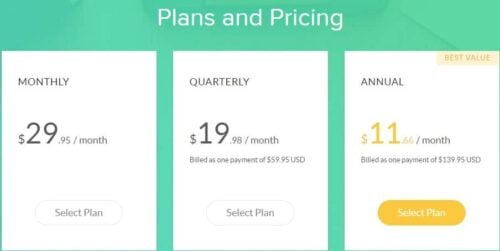 How Much Money Does Grammarly Make?
Grammarly raised its second round of funding in 2019, cashing in a cool $90 million.
As a private company, Grammarly is not obligated to share the details of their annual revenue.
However, an analytic tool called Growjo estimates that Grammarly pulls in $73.2 million in annual revenue as of 2020.
The company has also annually doubled its user base almost every year since the 2009 launch of its free web browser extension.
When you take into account the rapid growth Grammarly is experiencing, it seems likely that its annual revenue will continue to rise.
History of Grammarly
Ukrainian Co-founders Alex Shevchenko, Max Lytvyn, and Dmytro Lider started Grammarly in 2009.
The development of Grammarly began with the co-founders' 2004 plagiarism detection start-up called MyDropbox.
This software was sold to universities in 2007 as a licensed product.
This sale provided funding for the development of the browser extension we know today.
Since then, the service has expanded from a directly licensed plagiarism detection product to a proofreading service that is compatible with many web browsers and writing software applications.
By 2020, Grammarly had 20 million daily active users, and 10 million downloads of its browser extension.
Grammarly also has more than 2,000 institution clients – i.e. universities and non-government organizations.
These institutions continue to provide feedback and funding which improve Grammarly's various products.
Who Owns Grammarly?
Grammarly is classified as an app, owned by Grammarly, Inc.
The company now has its headquarters in San Francisco, California.
There are also offices in Kyiv, Ukraine, New York City, and Vancouver, British Columbia.
Despite compatibility with other companies' products, such as Microsoft Office and Google Suite, it is independent of all other companies.
Grammarly remains venture-funded, meaning it is privately owned by the original co-founders.
What Is Grammarly Worth?
After raising $90 million of funding in 2019, Grammarly's valuation rose to just over $1 billion.
The current CEO, Brad Hoover, has confirmed this number and that the company plans to continue expanding.
We can expect to see Grammarly's net worth to continue to rise in the coming years.
How Can Grammarly Make Money In The Future?
As of 2020, Grammarly has released a broad suite of browser extensions and downloadable apps.
The tools they offer are available for many web browsers and as a mobile and desktop app for iOS, Microsoft, and Android platforms.
They also offer direct integration with specific word processors like Microsoft Office and Google Docs.
As the world of communication continues to evolve, Grammarly could expand their audience by releasing integrations for messaging apps like Facebook Messenger or WhatsApp.
We can also expect their partnerships with universities and other institutions to grow in the future.
As part of a global economy, Grammarly has released their tools in a variety of languages.
Continued improvements and expansion of the languages offered will also provide sustainable revenue growth for this communications company.
How Does Grammarly Make Money: Final Thoughts
Despite its generous free web browser extension, Grammarly sees a diverse and sustainable revenue stream from its freemium business model.
The co-founders made choices early on that set the company up for success, including the initial product release to a niche market.
This initial funding allowed for the thoughtful development of secondary products that would rapidly saturate student and professional client bases.
Grammarly is a major player in the business and education industries.
The company has its foot in many doors, and will likely continue to grow at a fast but sustainable pace for years to come.
Looking for more great companies to invest in? Check out Trade Ideas!
This innovative new software program uses AI technology to help you find amazing new stock picks.