Sweatcoin is a health and fitness app that uses an incentive plan to encourage its users to exercise.
While the app has been growing in popularity, people often wonder how the company turns a profit.
This article will go over the company's history and revenue generation strategy.
You'll finally be able to answer the question, "How does Sweatcoin make money?"
What Is Sweatcoin?
Sweatcoin is a type of digital currency built into a health and fitness app of the same name.
People who use the app can earn Sweatcoins by exercising.
These generated coins can then be exchanged for products, ex.: PayPal or Amazon gift cards.
How Does Sweatcoin Work?
The goal of Sweatcoin is to encourage users to keep healthy and fit.
The app does this by incorporating a financial incentive program.
The more its users exercise, the more Sweatcoins they can earn.
They can earn money by walking, jogging, or using a treadmill.
The contradicting data of whether the Sweatcoin app works while the user is working out indoors.
Most users claim that the app records all of their movements.
This makes it easier to accumulate steps.
Sweatcoin is a downloadable app. It requires access to its users' location data to work accurately.
Once installing the app, users can begin earning Sweatcoins.
Users can redeem accumulated Sweatcoins for items such as cell phones, audiobooks, televisions, and PayPal gift cards.
While the app encourages exercise, different tiers affect how many Sweatcoins you earn.
This affects how quickly a user may accumulate Sweatcoins.
In tier one, a user can earn 5 Sweatcoins per day and up to 150 per month.
The second tier allows users to earn twice as much for a monthly "fee" of 4.75 Sweatcoins.
In the third and highest tier, it's possible to earn up to 20 coins daily or 600 monthly—for a monthly "fee" of 30 Sweatcoins.
These plans are "free," but they do deplete a user's cache. Users can exchange Sweatcoins for products—the equivalent of spending "real" money.
However, the app may require as many as 1,000 steps to earn a single Sweatcoin.
Additionally, through a complicated process, users can trade Sweatcoins among themselves.
"Prices" vary as they are dependent on several factors.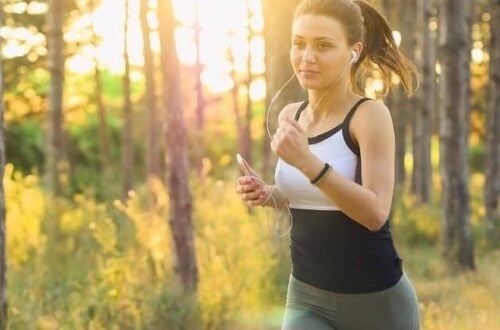 How Does Sweatcoin Make Money?
There are two primary ways in which Sweatcoin consistently earns money.
One is through forming partnerships with other companies.
The second is through in-app advertising offers.
By working with Sweatcoin, companies can become brand partners.
This agreement means they pay Sweatcoin for inclusion in their marketplace.
Company's that offer products in exchange for Sweatcoins have paid for exposure and the potential of gaining new customers.
Companies can also opt to pay for advertisements.
These in-app ads provide exposure but not the opportunity of earning future purchases through Sweatcoin redemption.
Users may also earn a daily bonus from watching ads.
According to the available research, contracts with brand partners vary between companies.
Because pricing figures for brand partners are closely held, it's unclear which revenue stream is more profitable.
Sweatcoin also earns money from fundraising. Since its inception, the company has raised approximately $6.3 million in three such events.
Their most profitable fundraiser was in 2018—eight investors raised $5.7 million.
How Much Money Does Sweatcoin Make?
As a privately-held company, Sweatcoin's financials are not public.
As a result, analysts can only speculate regarding the company's profits.
Estimates are based on the number of users, the value of Sweatcoin redemption, and the number of brand partners and in-app advertisements.
Based on these calculations, approximations show earnings of about $6.4 million annually.
Historical Company Earnings
Sweatcoin was founded in 2015 in London by Anton Derlyatka, Egor Khmelev, and Oleg Fomenko and launched operations in 2016.
In March of 2015, Sweatcoin had its first round of investor fundraising—raising $600,000 from two investors.
They also received a small grant from London Sport, which provided promotional support.
The co-founders envisioned a digital currency as a way to motivate users to earn money through physical activity.
While its marketplace is currently built around products, Sweatcoin's founders have visions of exchanging their steps for services, such as paying taxes.
The app's popularity has grown significantly since launching.
Recent data shows that over 10 million people actively use the health and fitness app.
Those numbers possibly could be higher if the app didn't have drawbacks.
For example, the Sweatcoin app only measures steps while walking or running.
If the user prefers swimming or pilates over jogging, the app won't register the activity.
Additionally, the app's accuracy is questionable while casually moving about.
Secondly, requiring location data has potential users concerned about their personal information.
There is no evidence that the company uses its users' data for anything other than counting steps, but concerns remain.
Another issue is the app's heavy battery usage.
The app uses a phone's GPS and accelerometer—heavy battery drains.
The company has committed to improving app efficiency to increase usage.
The app is continuously improving by adding products in the marketplace products and how users earn Sweatcoins.
Investors are excited about the company's future. Sweatcoin is still only a digital currency.
The company is considering expanding into a cryptocurrency.
Sweatcoin's co-founders, Oleg Fomenko and Anton Derlyatka, share duties as chief executive officer (CEO).
Egor Khmelev is the company's chief technical officer (CTO).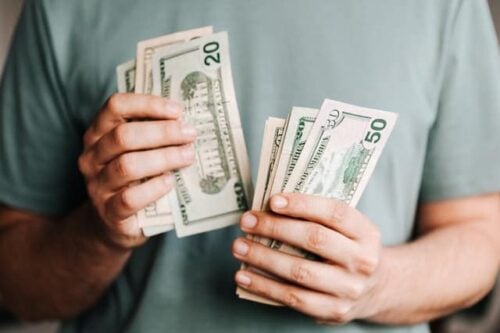 Image courtesy of Pexels
Is Sweatcoin Real Money?
The short answer to this question is, 'It Depends.' Currently, the app only allows users to "purchase" items available in the company's marketplace.
According to Sweatcoin, users benefit from items that are as useful as real money.
These items include gift cards, online memberships, and popular app downloads.
Amazon and PayPal gift cards are the most popular "purchases".
Also, a user can earn money through the company's referral program.
By promoting the app using a personalized referral link, users can earn 5 Sweatcoins and 1 referral point.
Each referral point is equal to about $1 in PayPal's Influencer marketplace.
That's right. Sweatcoin has different marketplaces.
The Influencer marketplace is only available for those who use their social media accounts and other avenues to promote Sweatcoin.
Regular users do not have access to this area.
However, you have to recruit 30 new users to be invited to this exclusive group.
Once there, you'll be able to exchange your Sweatcoins for more luxurious items that are available in the regular marketplace.
Influencers may also receive gift offers on items such as watches, airline tickets, and cell phones.
How Many Sweatcoins to the $1?
As of yet, a conversion rate has not been set.
When redeeming Sweatcoins for purchases in the marketplace, several factors determine an item's worth.
The conversion rate for buying or selling depends on demand.
For example, one Sweatcoin has traded for between $0.05 and $0.10 in the past.
In the future, the company may establish a standard offer exchange system.
That would make it easier for users to know how much their Sweatcoins are worth.
Is Sweatcoin Legit?
Even though the Sweatcoin app is based on exchanging a healthy activity for real-world products, some people still wonder if it's all a scam.
As millions of users who have successfully used their Sweatcoins to "purchase" products from the marketplace, it's safe to assume that the company is legit.
That doesn't mean there are no scammers.
Occasionally, someone will contact a user with questionable motives and offer to exchange a small number of Sweatcoins for a larger quantity.
This can result in you losing one's hard-earned Sweatcoins.
Fortunately, the company takes these issues seriously.
If a user is believed to be conning others for personal gain, they are investigated and potentially banned from the app.
It's best to report any suspicious activity to avoid being scammed.
How Does Sweatcoin Make Money?: Final Thoughts
While only estimated profit figures are available, it's clear that Sweatcoin has a solid business model.
As long as the number of users continues to increase and it maintains its partnerships, Sweatcoin will continue to make money.
As the company takes measures to fix issues affecting its user base, it's researching income generation models.
In the future, Sweatcoins' profitability could grow exponentially.