Renewable energy is the future. Experts like The International Energy Agency (IEA) predict that its capacity will increase by 50% before 2024.
Of all renewable energy sources, solar energy is one of the biggest winners in terms of adoption due to its low costs, ease of access, and performance.
So, how does SolarCity make money? Read on to find out more.
When it comes to solar energy, few companies have been as popular as SolarCity.
It became the leading solar installer in the United States in 2016.
The company accounts for about 33% of residential solar power systems in the US.
With over 300 thousand installations, it became a solar energy giant before its merger with Tesla.
The company founder and director is Elon Musk. He is the biggest manufacturer of electric cards.
Musk acquired SolarCity to create what became the world's only integrated sustainable energy company at the time.
While renewable energy has become a topic of controversy in some ways due to politics, the science is clear.
Solar energy is sustainable, less expensive, and better in most regards. These factors will make it the energy of the future.
How Does SolarCity Make Money?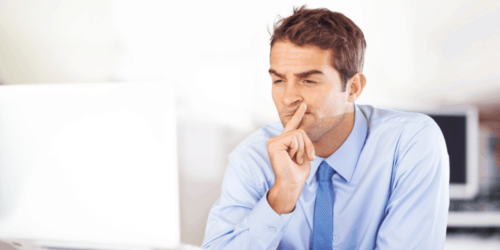 SolarCity operates as a subscription business in a way similar to regional utilities.
By financing equipment and construction of solar energy infrastructure, SolarCity can generate a steady stream resulting from customer payments.
The company also offers customers the option to acquire the equipment by paying its value upfront or through loans.
This further diversifies the revenue mechanisms the company relies on. This type of payment method is growing in popularity and use.
After its acquisition by Tesla, SolarCity came out with new products such as its "Solar roof."
It also continuously updates its other products, announces new partnerships, and opens new factories.
The range of products does not only include its original solar leasing but others as well.
It also offers electric roofs, electric vehicle chargers, energy storage solutions, and auditing services.
How Much Money Does SolarCity Make?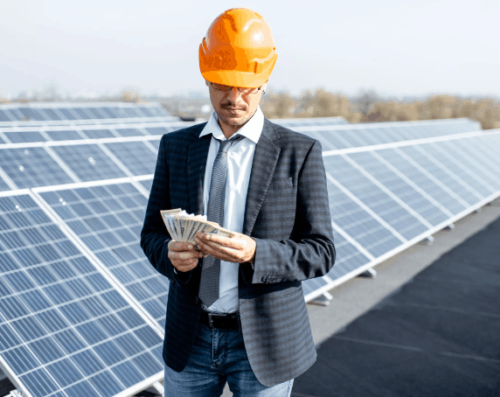 It is difficult to know exactly how much revenue SolarCity generates as it is now part of Tesla.
Tesla keeps the branding for some purposes, while also using "Tesla Energy".
Tesla has struggled for years to generate profitability. However, in the company finally saw some profit.
Tesla's revenue is on a gradual increase since the acquisition of SolarCity.
Reports show revenue of $31,536,000 in 2020, up from $7,000,000 in 2016. This was a significant milestone for Tesla.
According to Tesla's filing with the SEC, Tesla saw a total of $1,994,000 in 2020. This is an increase of 30% in comparison to $1,531,000 in 2019.
SolarCity's History
SolarCity is the creation of Lyndon Rive and Peter Rive. Their cousin is Elon Musk.
Musk is the one who brought the suggestion for the company to the table.
The company originally began operation in California and on the west coast.
However, after acquiring Clean Currents in 2011, it expanded its operations to the east coast.
Its operations now exist in several states in the eastern US.
By 2013, the company became the biggest residential solar energy provider in the United States.
The company can generate over 850 MW of electricity using only solar energy.
In March of 2016, SpaceX invested $90 million in SolarCity Stock.
That same year SolarCity was forced to let go of 20% of its workforce across the country.
Later in November of that year, Tesla announced that it would be acquiring SolarCity.
This acquisition saw SolarCity's products begin to integrate with Tesla's vehicles and technology.
The company launched what would become one of its most popular products, the solar roof.
Despite a drop of $24 million in revenue between 2018 and 2019, 2020 proved to be a favorable year for SolarCity.
Experts believe that 2021 will be an even better year in terms of profitability.
Who Owns SolarCity?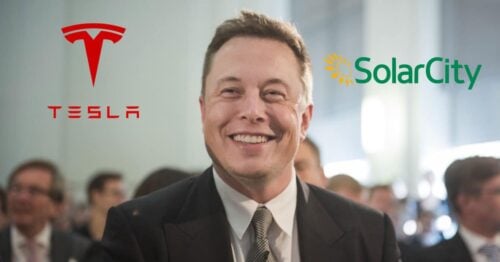 Tesla owns SolarCity. The company is an American electric vehicle manufacturer.
While Tesla has continued to use the name "SolarCity" in the United States for branding purposes, the energy services it provides are usually known as Tesla Energy.
What is SolarCity Worth?
SolarCity is a subsidiary of Tesla ever since its acquisition.
Therefore, it is no longer possible to discuss SolarCity's worth without talking about Tesla's valuation.
Tesla's enterprise value is $666.19 billion as of February of 2021. This is according to Yahoo Finance.
2019 was a year in which Tesla's stock reached its all-time high of $900.40.
SolarCity may be worth about $42 billion as an independent organization.
This is the case considering that about %6.32 of Tesla's revenue comes from energy services that SolarCity is in charge of.
How Can SolarCity Make Money in the Future?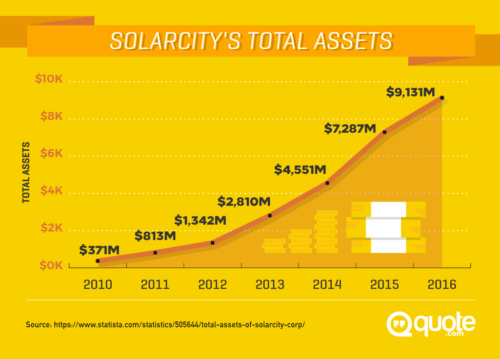 SolarCity's revenue will continue to grow as the solar energy industry continues to grow.
It will continue providing services to residential and commercial customers while also capitalizing on the growing electric car market that Tesla controls.
According to Tesla itself, the long-term success of the company will be determined by the margins the company can operate with through greater volumes.
The company is investing heavily in increasing its production to meet the increasing demand. It is increasing its grid stability as well.
The company has also been shifting to an online model.
It is doing this by facilitating the acquisition process of its services and products, as well as reducing installation times.
Testa believes that by focusing on these key aspects, its solar energy division will continue to be profitable.
It forecasts increasing revenue and market participation over the next few years.
Final Thoughts
While SolarCity has suffered from some bad moments in the past, the company continues to be a major player in the industry with solid brand recognition thanks to Tesla.
The renewable energy industry will likely continue growing over the next years.
It is also likely that Tesla will play a big role in this transition.
If SolarCity is able to capitalize on the growing environmental concerns and difficulties experienced by traditional sources of energy, it may well become the dominant company in the niche once again.