Brian Acton and Jan Koum founded WhatsApp in January 2009.
These entrepreneurs were interested in developing an instant messaging application that was both affordable and private.
They designed the app to work on any mobile device as well as a computer.
Many people who currently use the app wonder, 'how does Whatsapp make money?'
Communicating via WhatsApp is easy – consumers only need to download and install the app on their smartphones.
Users register with their mobile phone numbers and upload their contacts.
Consumers worldwide can use the app with no cost or location limitations.
WhatsApp is an alternative to expensive international text-messaging services.
It wasn't initially meant to be a huge money-maker.
The founders were passionate about developing a service that was easily accessible.
In 2009, the app improved its messaging features and saw its number of users grow to 250,000.
The app continued to improve and increase its user base as the years passed.
In 2011, WhatsApp made the Apple Store's top 20 apps list.
Investors were very interested in WhatsApp at this point.
However, the founders weren't responsive, because they knew there would be a push to monetize the app and include ads.
They were not interested in compromising the privacy of their users to generate money.
Despite their reservations, WhatsApp's founders accepted $8 million from Sequoia Capital in April 2011.
They accepted the investment with the understanding that WhatsApp would remain ad-free.
Sequoia Capital invested another $50 million dollars two years later, when the app's user base had grown to 200 million.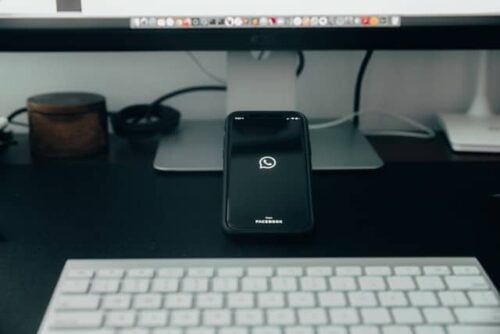 How Did WhatsApp Make Money?
The founders of WhatsApp initially did not want to include ads in their messaging service.
So if they were opposed to an ad-based service, what was their revenue generation strategy?
They opted for a 'freemium' business model, which means consumers get a great user experience for a small subscription fee.
WhatsApp offered a free subscription for the first year, with the expectation that users would pay $0.99 annually afterward.
This rarely happened, however, because the service would auto-renew once the year had passed.
It is unclear how successful this business model was.
Who Owns WhatsApp Now?
In February 2014, Facebook acquired WhatsApp for $19 billion dollars.
At that time, the app had over 450 million active users globally.
After the Facebook acquisition, their revenue structure changed.
The founders disagreed with this move, as it was not the vision they had for WhatsApp.
Only a few months after the sale, Jan Koum left Facebook and WhatsApp behind.
Koum did not like the way Facebook was leveraging user data. He also disapproved of talks to switch to an ad-based model.
Brian Acton also left the company in November 2017. His departure came on the heels of the Cambridge Analytica scandal.
He is opposed to the way Facebook manages user data and has spoken about this publicly.
What About WhatsApp User Data?
In 2016, Facebook announced that WhatsApp would be free to use for everyone.
Although many users did not pay for WhatsApp, this was still major news.
They also noted that the app would remain free from ads at that time.
Once again, the question on everyone's mind was 'how does WhatsApp make money?'
Surely, Facebook didn't spend billions on this app just to lose money.
The most obvious answer would be leveraging user data and focusing on user data generation.
The same year the company announced that WhatsApp would be free, it also introduced end-to-end encryption in its messaging.
While this prevents anyone from reading your messages, it came with a privacy update that users had to accept to keep using the service.
That privacy update ensured that all data would be shared with Facebook.
Using this data allowed Facebook to establish and track certain basic metrics associated with each user.
That, in turn, allowed them to tailor Facebook ads and content for WhatsApp users who also had a Facebook account.
How WhatsApp Makes Money Now
According to Facebook's financial statements, WhatsApp brought in a little over $1.2 million in the first nine months of 2014.
It's unclear how much money they have made since then.
Facebook monetized WhatsApp in 2016, but only in a limited way.
Facebook's financial statements continue to be private, so it's not possible to tell how much money any of its companies are making individually.
WhatsApp makes money through ads as well as a business platform called WhatsApp For Business API.
Registered businesses can use this platform for customer service support to create brochures and product catalogs.
The messaging service remains free for businesses, but there are charges associated with certain actions.
Communicating with customers using WhatsApp for Business is free.
The app charges a fee if businesses take longer than 24 hours to reply to a query.
This practice is an incentive for businesses to reply promptly to messages.
It also encourages consumers to use this method of communication and increase demand for WhatsApp business accounts.
Major companies like Uber, Netflix, and Koppel use WhatsApp business accounts.
WhatsApp's ad revenue is difficult to track. With the Click to WhatsApp ad system, users see an ad on Facebook, which they can follow to message the company on WhatsApp.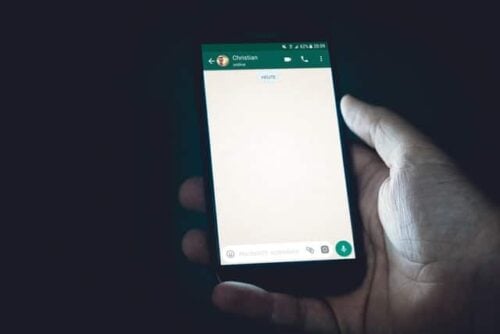 How WhatsApp Can Make Money in the Future
There are several ways that WhatsApp could earn future revenue.
There's always the possibility of ads on the app in the future.
Some experts have guessed that Facebook might give businesses the option to place ads in their statuses or some other creative way.
WhatsApp is also trying out a trademark payment system called WhatsApp Pay. It has been available in India since 2018.
According to Facebook's CEO, Mark Zuckerberg, the system has been successful.
This platform began with approximately one million users and has grown since.
Zuckerberg expects users to be able to send money via WhatsApp Pay "as quickly and as easily as sending a photo".
Based on the positive feedback from users in India, Facebook may introduce the service in other countries within a few months.
While WhatsApp hasn't shared any details about how it makes money from the payment platform, it must be profitable for them to pursue it.
Zuckerberg highlights WhatsApp Pay as an important part of the company's revenue generation strategy.
The payment platform could also integrate well with business accounts and Facebook ads.
Can I Make Money From WhatsApp?
The short answer to that question is 'Yes'. There are a few different ways to use a WhatsApp account as a source of income.
There are ways to do this with either a business account or a personal account.
WhatsApp Business Marketing
The first option is using WhatsApp to market your own business. You'll need an official business account for this.
Your account should be verified, and you'll need to answer queries within 24 hours to avoid fees.
With a business account, you can create a contact list through other social media platforms You can then send business-related content directly to these customers.
This makes it easy to reach people who have already shown interest in your business.
WhatsApp Status Account
Another strategy is to use a WhatsApp status account.
With this type of account, you'll create content for a set of subscribers, which can include ads.
While people subscribe to the content, you have the opportunity to advertise products or services to them.
You can opt to advertise your own products or advertise other businesses' products through affiliate marketing.
As you grow your subscribers, you will likely attract companies who want to advertise to your subscriber base.
The key to this strategy is to post engaging content at least 10 times per day and maintain your subscriber base.
You'll need to spend time each day growing your subscriber list.
With either of these two options, it's best to ensure that your account links back to a website for the products or services.
You should have an automated welcome message as well. Since these are business accounts, you'll need an appropriate signature that customers will see.
Personal Accounts
If you're sticking with a personal account, you can use the limited messaging features to work with others and earn money.
In this case, you'll still need to create a list of interested people.
The main difference is that you'll be working with companies to direct customers to their sites.
As with the previous options, having a social media presence to lead customers to your WhatsApp number will be helpful.
When you work with brands, you can earn money together and reach a greater audience.
The actual mechanics behind this type of money-making venture can vary from one company to the other, so you should do your research.
Regardless of which format you choose, it's essential that you provide great customer service to everyone who has sought out your business.
This includes having live responses when necessary or providing a link to frequently asked questions (FAQs).
While your personal account won't be charged for delayed responses, it will still affect how customers view you.
Finally, it pays to get creative when interacting with customers.
You can host helpful webinars if you see the same queries coming up when talking to customers.
If you have a product that would benefit from practical demonstrations, then WhatsApp's video call feature will also be very useful.
Final Words on How Does WhatsApp Makes Money?
WhatsApp is still messaging app, but some of the background elements have changed.
While it's not always clear how WhatsApp makes money, it seems to be contributing enough to Facebook's revenue for it to be worthwhile.
There are also multiple plans in the pipeline to modify WhatsApp's revenue model.
If you're interested in how you can make money from WhatsApp, do your research to see what works for you.
Most of the options favor businesses but there are choices for individuals too.
Facebook might have its eye on business revenue right now, but who knows how that might change when its 1 billion users look for ways to earn money?