Introduction:
The U.S. Department of Education has completed a sexual harassment investigation at Montgomery College's Takoma/Silver Spring Campus in Maryland. The investigation found that a professor instructed female students to remove their shirts during a class exercise in 2019, creating a hostile environment based on sex. The professor's actions were deemed unacceptable under Title IX guidelines. The college took prompt action, placing the professor on leave the day after the report was filed and subsequently terminating their employment. Let's delve into the details of the investigation and its findings.
Read More: Uh-Oh! Pride Parades Get Thumbs Down from Americans: Is it Too Much Rainbow for Business?
Key Details:
1. Offensive Class Exercise: The investigation revealed that the professor required female students to strip down to their sports bras as part of a medical assessment exercise. However, clothing removal was unnecessary for the assessment, making the request inappropriate. The professor made comments about the students' nipples and breast positioning and insisted that lab coats, worn by some students for modesty, be removed.
2. Hostile Environment Determination: Following a three-month-long investigation, Montgomery College concluded that the professor had indeed created a hostile environment based on sex. The college placed the professor on leave and their employment was terminated shortly thereafter.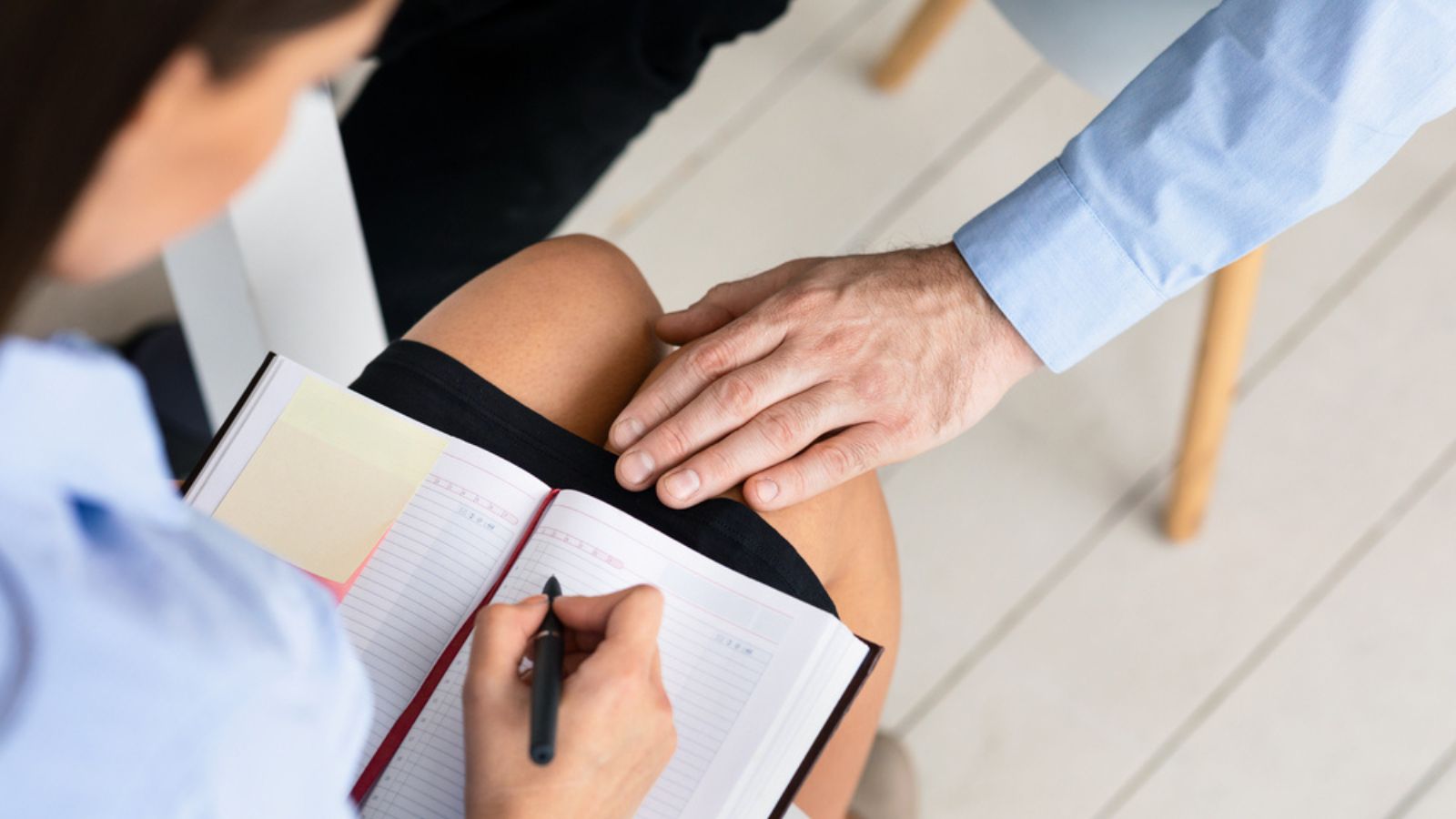 3. Title IX Compliance: The U.S. Department of Education's Office for Civil Rights (OCR) praised Montgomery College for its prompt response to the situation and mostly compliant actions under Title IX guidelines. However, OCR found that the college had failed to notify affected students about the conclusion of the investigation.
Read Also: Florida High School Faces Backlash Over Yearbook Spread, Offers Refunds and Reprints
4. Supportive Services: The impacted students were provided with supportive services, including counseling, academic assistance, and tuition reimbursement. These measures aimed to address the negative impact of the harassment on the students' well-being and academic progress.
5. Resolution Agreement: As part of the resolution agreement, OCR required Montgomery College to notify all students who were in the class about the investigation's conclusion and detail the steps taken to end the hostile environment. Additionally, the college was required to share documentation from a 2022 campus climate survey with OCR and take necessary steps to respond to the information obtained.
Conclusion:
The completion of the Title IX investigation at Montgomery College's Takoma/Silver Spring Campus in Maryland highlights the serious nature of the sexual harassment incident involving a professor. The professor's actions created a hostile environment based on sex, resulting in prompt disciplinary measures by the college. Montgomery College, under the resolution agreement, is committed to notifying affected students, sharing relevant documentation, and ensuring a safe and inclusive environment for all students.
Read Next: Bud Light Backlash Persists as Some Beer Prices Effectively Drop to Zero