Marc Chaikin has built a name for helping folks from all over build their wealth. But do we know how much Chaikin has made putting his own strategies into practice? Keep reading for a look into Chaikin's estimated net worth and more.
Who Is Marc Chaikin?
Marc Chaikin is a veteran of the financial industry. He's spent 40 years working as a trader, stock analyst, and head of his own company, Chaikin Analytics LLC.
He is best known for his development of computerized stock selection models like Chaikin Volume Accumulator and Chaikin Power Gauge, a 20-factor alpha model used by many professional investors to measure the underlying strength of a stock.
He is also the creator of Chaikin Money Flow, a popular technical indicator that gauges the buying and selling pressure in the markets that helps others make better-informed investment decisions.
Chaikin is a highly respected figure in the world of finance, and his analysis is sought after by both everyday people, portfolio managers, and institutional investors alike. He is frequently quoted in the financial media, and he has appeared on CNBC, CNN, and Fox Business News.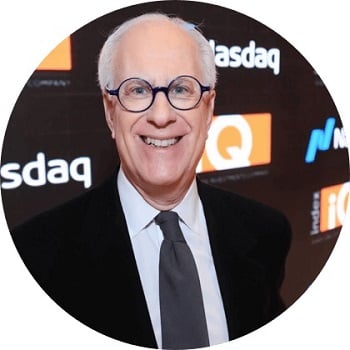 What Is Marc Chaikin's Net Worth?
Estimates online place Marc Chaikin's net worth as high as $50 million. However, these are just estimates, and we can't verify the veracity of these figures.
So it's best to take any numbers with a grain of salt. We'll only know for sure if Chaikin releases this info.
What we do know is that Chaikin is a highly successful stock trader, investor, and financial analyst. Between his investing, writing, and analytical services, he could be doing quite well for himself.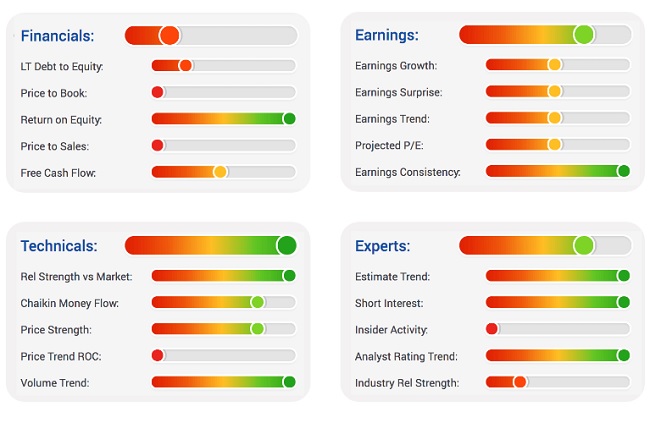 What Are Some of Chaikin's Indicators?
The Chaikin Money Flow, Chaikin Oscillator, and Chaikin Volatility indicators are all named after Marc Chaikin, a technical analyst who developed them in the 1970s.
All three of these indicators deliver proven stock analytics that can be used to spot potential turning points in a stock's price.
Chaikin Money Flow

is a technical analysis indicator used to measure money flow. It is calculated by taking the difference between the high and low prices of a security over a period of time, and then dividing it by the sum of the high and low prices over that same period.

Chaikin Oscillator

is a momentum indicator that measures the difference between two moving averages of prices. The oscillator is calculated by taking the difference between a 3-day exponential moving average (EMA) and a 10-day EMA.

Chaikin Volatility

is a technical analysis indicator used to measure market volatility. It is calculated by taking the standard deviation of closing prices over a period of time. The resulting number is then plotted as a line on a chart.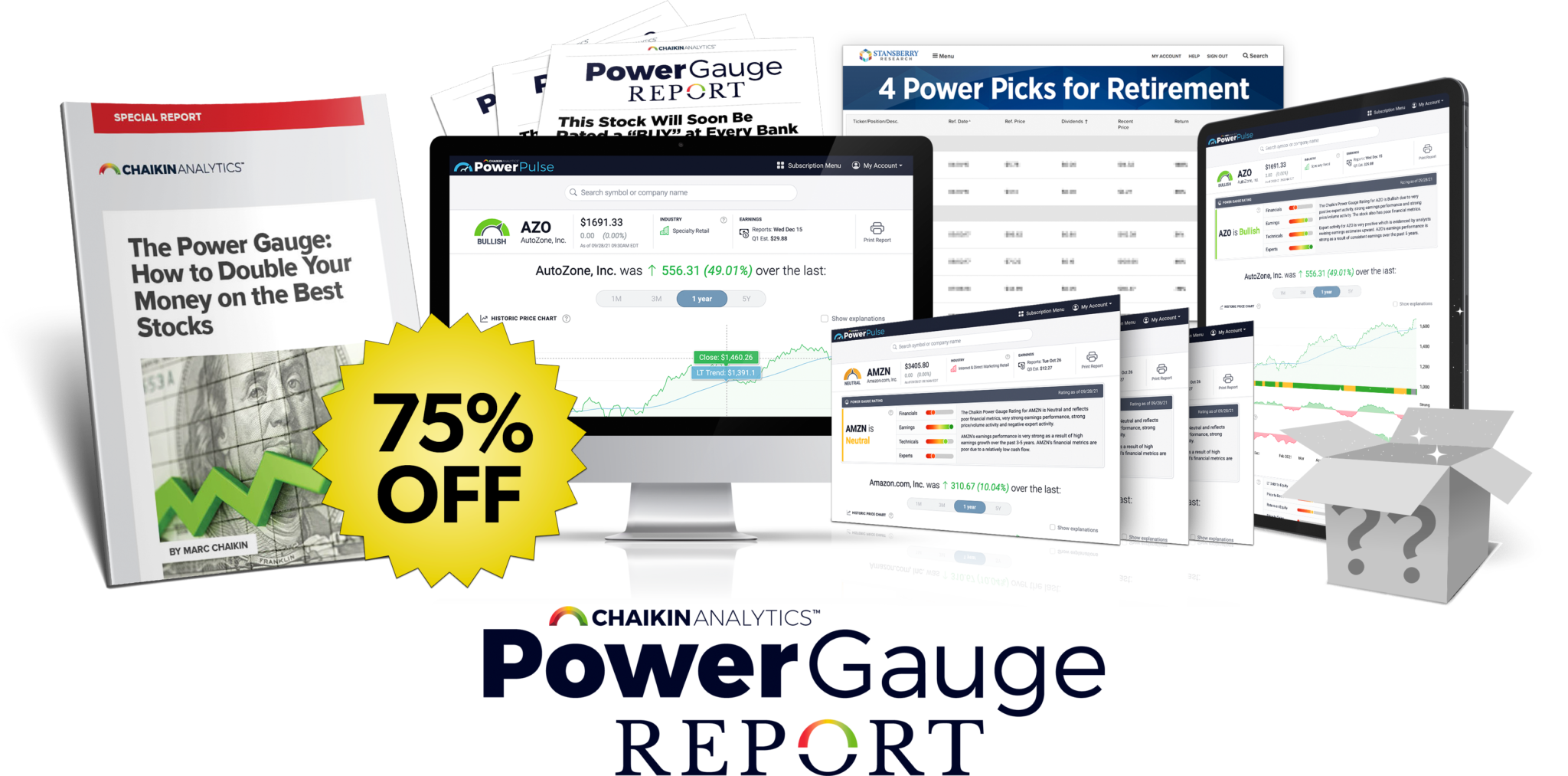 What Is the Marc Chaikin Power Gauge Report?
The Power Gauge Report is a powerful software suite and financial newsletter that is published by Chaikin Analytics and led by Wall Street veteran Marc Chaikin.
The newsletter includes Marc Chaikin's trade ideas, bonus reports, Power Gauge ratings, and much more.
The report provides an "overall picture" of a selected stock's strength or weakness, as well as specific buy and sell signals.
The popular Marc Chaikin Power Gauge system is the source of the name of this Chaikin Stock research service. It is a special grading tool that uses cutting-edge analytics to discover stocks with significant profit potential.
Members of the Power Gauge Report get an email each month with a new stock recommendation that is based on market research and the Chaikin Power Gauge rating.
How Much Does the Power Gauge Report Cost?
The Marc Chaikin Power Gauge Report costs $199 for a one-year subscription.
As mentioned, this report provides stock recommendations that are based on Chaikin's proprietary power gauge system. This system takes into account a variety of factors, including price momentum, earnings growth, and insider buying activity.
If you're looking for a solid stock-picking service, the Marc Chaikin Power Gauge Report is worth checking out.
We have a dedicated review if you want to know more. New members can also access an introductory offer with a significant discount.
Final Thoughts
Marc Chaikin is a successful businessman and entrepreneur with an estimated net worth of $50 million. This number cannot be verified, though.
He is the creator of several well-known financial indicators, including the Chaikin Money Flow, Chaikin Oscillator, and Chaikin Volatility indicators.
His most recent creation is the Marc Chaikin Power Gauge Report which provides traders with an overall sentiment reading for the markets.
If you're looking to invest in stocks, it's worth taking a look at what Marc Chaikin has to say about the markets.