Marc Lichtenfeld and The Oxford Income Letter team believe they've discovered an incredible opportunity in the energy sector. Read on to learn about what's happening and how you can benefit from the #1 Oil and Gas Income Play for 2023.

What is The Oxford Income Letter?
The Oxford Income Letter is an investment service that lays the groundwork for the ideal retirement lifestyle. Its namesake newsletter has been in circulation since 2013.
Marc Lichtenfeld is the brains behind the operation and serves as senior editor.
It's published by the Oxford Club, an organization with over 50 years of history.
Generally speaking, the service's primary focus is on high-yield dividend stocks. Marc feels the passive income helps build a pool of funds for retirement and keeps giving well into the golden years.
Marc's attention is currently on the oil and gas industry and the significant developments shaping up there.
Oxford Income Letter's #1 Oil and Gas Stock
Energy stocks have been big winners of late. Companies like ExxonMobil, Hess, and Occidental are crushing the S&P 500. Mark claims this is only the beginning.
He's not the only one. Top gurus like Warren Buffett and Ken Griffin are throwing money into energy. Even Elon Musk is suddenly into fossil fuels.
If these guys are right, a major shift is coming to the oil industry. One you can be a part of to potentially make some impressive wealth.
Investing in traditional stocks may prove fruitful. Lichtenfeld says he's onto an alternative investment with higher profit potential and less risk.
This stock is all but unknown to the masses. Mark tells all in his Oxford Income Letter bundle.
>> Discover the incredible opportunity in the energy sector! <<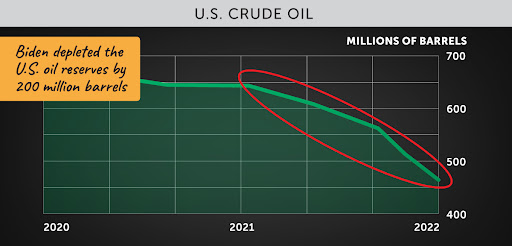 Mark Lichtenfeld's Energy Market Outlook
Lichtenfeld has his nose to the grindstone, watching what's happening in the energy market. His assessment is soaring oil prices in the very near future.
China and the United States are buying up as much oil as possible. China's on the other side of slowdowns from COVID and wants to make up for lost time.
The United States' oil reserves are at an all-time low. We need to replenish our supply to protect our national security.
Our current administration killed the Keystone XL pipeline. We have to look elsewhere for black gold.
High demand will send oil prices soaring. At the same time, global supply is going down.
We could be on the cusp of an energy bull market like none we've ever seen. It could last several years if the numbers are to be believed.
Such a shift may make energy an incredible investment opportunity for folks who get in on the ground floor. There's still a chance to get in early if you act now.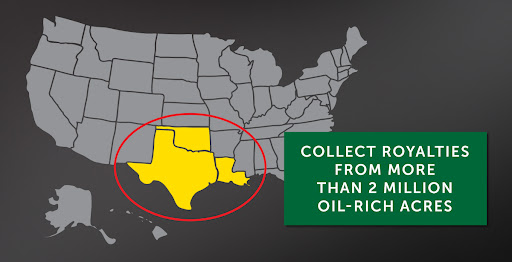 What are Oil and Gas Royalties?
Marc says the biggest gains won't come from traditional energy securities. The key to benefitting from America's energy boom is through oil and gas royalties.
As Marc illustrates, royalties are a backdoor way to get paid repeatedly from oil and gas properties. You have an ownership stake in the oil or gas field itself and earn money every time a commodity is sold.
Royalty interests allow you to get a piece of the action without the normal business costs. You're not responsible for hiring employees, purchasing equipment, storage, or transportation.
You circumvent many of the risks of the oil and gas industry.
That said, nothing's ever guaranteed in investing. Still, Mark banks on royalties being the ultimate passive income investment.
By design, these royalty companies must give most of their available cash to shareholders. This can lead to incredible return potential.
In fact, most royalties send out checks each month. With a little luck, you can sit back and watch the money roll in.
>> Act now and benefit from The Oxford Income Letter <<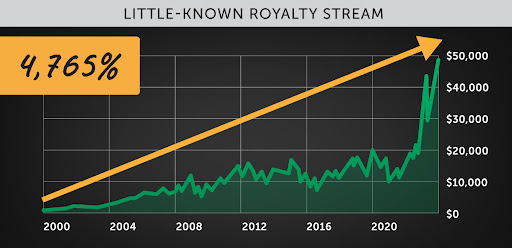 The Best Way to Play It
Getting into oil and gas royalties is actually quite easy. A handful of them are listed right on the New York Stock Exchange. You can buy and sell them just like any other stock.
They're rarely spoken of and are often easy to grab, thanks to low share prices.
Mark's done the research for you on the best opportunities. He's found one royalty stream blowing all others out of the water.
It's rooted in the Permian Basin, the most productive oil reserve in the world.
The Permian Basin is in its prime, outperforming America's other major basins combined. It's already producing more than five million barrels of oil each day.
What's more, only 37% of its wells are tapped. That leaves plenty of room for growth in the years ahead.
By picking up some shares, you can get a chunk of the royalties on the oil and gas that comes out. Each share will only set you back $25.
Information about this royalty stream is not common knowledge. You'll need to become a member of the Oxford Income Letter to find out more.
Oxford Income Letter's Oil and Gas Bundle Deal
Here's what you get when you subscribe to the Oxford Income Letter's Oil and Gas Bundle Deal:
>> Dive into the Dividend Riches Video Series << 
80% Discount on One Year of Oxford Income Letter
The Oxford Income Letter is Marc's flagship publication. Each monthly newsletter is designed to help folks pave the way for a stress-free retirement.
Inside every issue, Marc delivers the current best dividend stocks available in the stock market. Alongside names, he shows you how to earn double-digit yields and form a stable income stream for the years to come.
Your subscription comes with access to not one but THREE unique portfolios.
The Compound Income Portfolio is all about stocks that grow dividends each year. If instant income is your jam, there's an Instant Income Portfolio for that. Finally, the High Yield Portfolio is perfect for massive dividends to grow your savings quickly.
You can use the recommendations within to construct your own investment strategy as you see fit.
For a limited time, Marc's offering the Oxford Income Letter at a heavily discounted rate.
The #1 Oil and Gas Royalty for 2023
As Lichtenfeld explored opportunities in the Permian Basin, he came across this sweet-looking oil and gas company. Instead of being caught up in heavy machinery or transportation services, it simply collects royalties on the oil and gas flowing from within.
This means you get to sit back and profit off the more than 380,000 acres of the basin. The secret stock has $11 million in cash and loves passing its earnings along to shareholders.
Last year alone, it brought in $42 million, with 95% of profits reaching investors. Best of all, the share price is currently around 25 bucks.
Your ticket to learning about this stock is in The #1 Oil and Gas Royalty for 2023. Inside, you'll get the name, ticker, and all the details you need to pick up some shares of your own.
>> Learn about oil and gas royalties and their benefits <<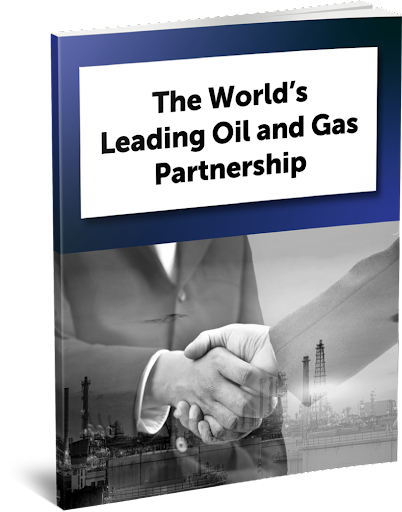 The World's Leading Oil and Gas Partnership
It turns out Lichtenfeld has a knack for finding unique oil and gas stocks. In The World's Leading Oil and Gas Partnership, he reveals a little-known company you can partner with.
This company owns some 50,000 miles of oil and gas pipelines running from coast to coast. Oil giants like ExxonMobil and Chevron use these tubes to transport their products.
These oil and gas companies pay tolls every time they do, and the pipeline company collects. At roughly 20 million barrels of oil and 30 trillion cubic feet of natural gas each day, the money keeps flowing.
What's more, this company has to pass along its available cash to partners. It brought in more than $55 billion in revenue over the last 12 months and pays out an impressive 7.45% annual yield.
That dividend has gone up every year since 1998. The even better news is that shares only cost $30 apiece.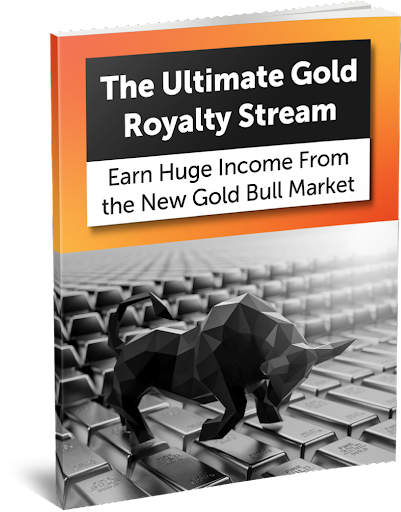 The Ultimate Gold Royalty Stream: Earn Huge Income From the New Gold Bull Market
Marc's research doesn't just revolve around the oil market. He notes that Central banks are buying gold at unheard-of rates. The last time we saw a trend like this, the price of gold jumped 2,400% in ten years.
If history repeats, now could be an amazing time to buy some gold of your own. Bullion, stocks, and ETFs may do well, but Mark has discovered an even faster way to profit.
Like oil, he believes gold royalties are the way to go. In fact, a royalty stock he recommended back in 2005 beat gold's gains by nearly 1,000%.
The Ultimate Gold Royalty Stream shares the name of the royalty stock Lichtenfeld's all about right now and why you need to add it to your portfolio.

Dividend Riches Video Series
Lichtenfeld's a big proponent of dividends. In his eyes, they're full of benefits with little downside.
As an owner of dividend stocks, you get to sit back and reap payouts that could get bigger each year. There's never a need to deal with employees, equipment breakdowns, or the other adverse side effects of running a business.
This video series explains everything you need to know to get involved in the dividend game.
Marc teaches how to lock in passive income every month and which dividend stocks to buy. You'll also get the scoop on which ones to avoid.
>> Dive into the Dividend Riches Video Series <<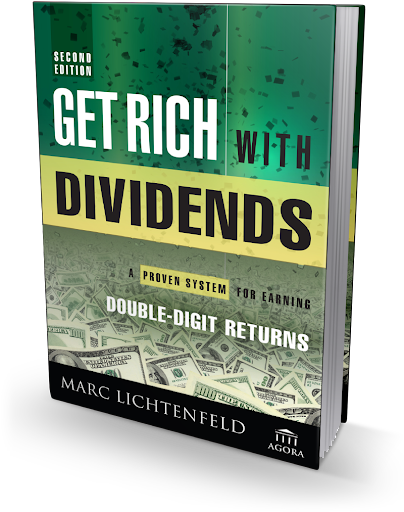 Free Copy of Marc's Book: Get Rich with Dividends
Get Rich with Dividends is a handy add-on to Marc's dividend-based video series. What's cool is that you get a hard-cover book instead of a digital copy.
It's won Book of the Year from the Institute for Financial Literacy and is available in multiple languages.
In the book, Lichtenfeld breaks down his insights on dividends and how to spot companies with consistent growth. Following the guidelines could lead you to double-digit returns using dividend stocks alone.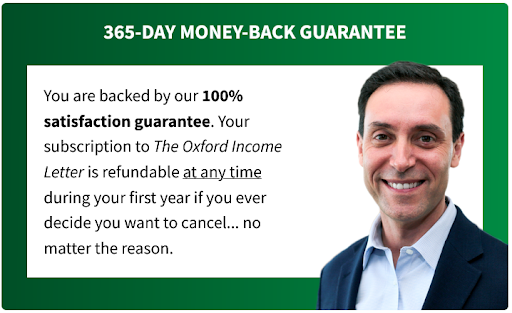 Marc's Money-Back Guarantee
Marc is so confident in his bundle that he offers a 365-day money-back guarantee. You can reach out any time during the first year and cancel your subscription with no questions asked.
You'll receive a full refund of the service and keep all the materials you've collected up until that point.
That's not all. Marc will throw in an extra year at no cost if you don't see a means to meet your income goals through the Oxford Income Letter.

>> Don't miss out on this incredible deal for retirement success <<
How Much is Oxford Income Letter's Oil and Gas Income Stock Deal?
If you act now, you can get your hands on all the materials above for just $49. That averages out to just $0.13 per day.
A year of the Oxford Income Letter alone is normally $249. Mark's taking 80% off the cover price.
Don't forget about all the bonus materials he adds into the mix. They're worth close to $500 on their own. You get them for free just for signing up.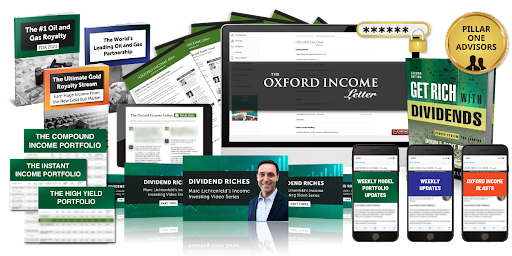 Is this Deal Worth It?
It's hard to pass up a package that, for 49 bucks a year, can set you up for retirement. Just one solid passive income stream could cover that cost in minimal time.
This bundle would be a good deal even at its $249 retail price. For the moment, it's a whopping 80% off.
The potential here is limitless, though. Enough streams from royalties or other dividend sources can really make an impact on your income.
A membership nets you 12 issues of The Oxford Income Letter. Any one of those newsletters could be your ticket to big gains. There are the three portfolios to peruse as well.
By signing up, you also get to keep the bonus materials. Each lists a high-yield dividend stock of its own.
You don't even need to worry if you don't end up liking the program. Mark's 365-day money-back guarantee has you covered should you wish to jump ship any time during your first year.
These oil and gas stocks aren't going to sit around and wait for you. Subscribe today if you want to maximize your chances of winning big.
>> Join now and access The Oxford Income Letter's portfolios <<