Ross Givens claims that he can spot subtle signals on the stock market that have the potential to yield solid gains. But is he really onto something? Check out my full Stealth Trades review for all the details.
What Is Stealth Trades?
Stealth Trades is an investment research service run by professional trader Ross Givens. And it's offered under the Traders Agency banner.
The package I'll be checking out today is called Stealth Trading GOLD.
Some of its features include stock recommendations, live trading sessions, a watchlist, and more.
The core focus of the service is pinpointing smart money moves on the stock market to find hidden opportunities.
Ross refers to these opportunities as "stealth trades". In his own words:
"Today, I call them "Stealth Trades" because they take place out of sight…

Away from prying eyes…

Where no one is watching."
In its most distilled form, the strategy leverages three key indicators that could signal that institutional investors are looking to stealthily move the price of a stock.
I'll dig into the team's approach in detail as well as the full package, so stick around.
Sound like a good fit? Sign up for $5 TODAY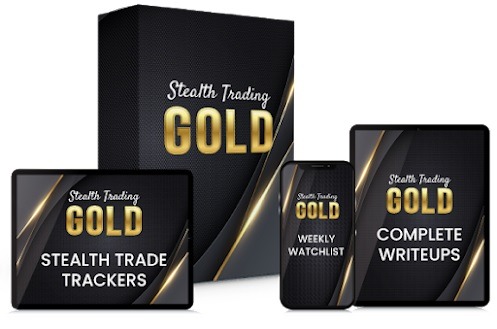 The Team's Strategy
Ross heavily leans into technical analysis and charting to spot his trades. His strategy is simple and to the point.
He doesn't deal in hype stocks, and he's extremely picky. So if a stock doesn't match his ideal setup, he'll keep it on the back burner and focus on a more pressing opportunity.
His strategies are comprehensive, but the main focus is using technical analysis to identify what he refers to as "Stealth Flags."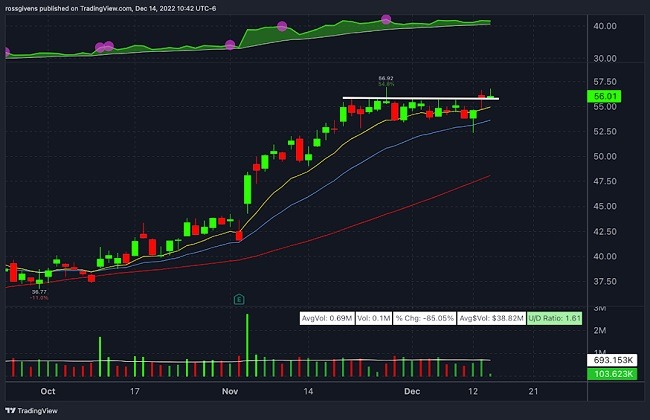 There are three flags he looks for.
The first flag is to find stocks that are range-bound and trading in a defined channel. He also prefers when stocks see decreasing volatility and shallower dips.
Ross says that this could be a sign that big money is trying to shake out weak hands and consolidate shares.
The second Stealth Flag is when a stock breaks out of its range and closes out above the resistance level.
The third flag is when a breakout occurs on very high trading volume (at least 5X or 10X average daily trading volume).
Stealth Trades members receive access to weekly trading sessions where Ross shows the ins and outs of this approach. So if you're not familiar with following charts or technical analysis, there are plenty of opportunities to learn up close by watching him trade.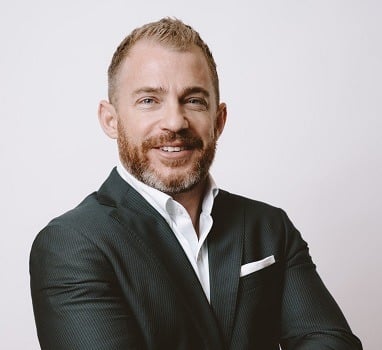 Who Is Ross Givens?
Ross Givens is a talented stock trader and educator.
His first brush with trading began when he was just twelve years old. He bought 100 shares of Microsoft for $2,000 and sold them for a modest profit of $800.
This was before he learned to time his trades. If he held on to his position, those shares could be worth around $250,000 today.
While it's a funny story, the event served as a catalyst that ignited Ross' fascination with finance.
In his own words:
"My passion to find out how money works spurred me to earn my Series 7, Series 66, and Series 3 FINRA securities licenses.

And it's why I ultimately became a Vice President at a major investment bank where I managed investments for high net worth clients."

As you can see, Ross is no stranger to trading, and he's been around the block for longer than most.
Today, he leads Traders Agency, an investment research company that teaches members the same skills that he picked up on Wall Street.
And his service Stealth Trades might be the most accessible of the bunch.
Get Ross' LATEST recommendation HERE
What Comes With the Service?
This research service is packed to the brim with exceptional features.
Read on for a look at each one.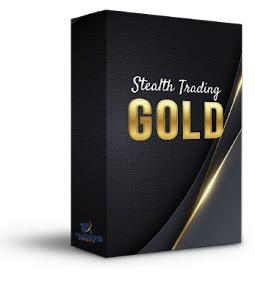 12 New Stealth Trades Over the Next Year
One new Stealth Trade idea is delivered around the first Friday of each month. If the team needs a bit more time to flesh out the strategy, it might be sent out a little later, however.
Each recommendation comes with a comprehensive buy case, including entry and stop points.
Ross is a big believer in the value of trader education, so he and the team go out of their way to ensure members of all experience levels can follow along.
The write-ups themselves can be a great resource to learn the team's approach to trading.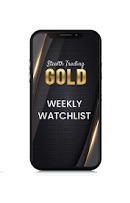 The Stealth Trades Watchlist
The team provides an exclusive watchlist of stocks that have pinged their radar.
And each Monday, they update the list so members can stay in the know about potential up-and-coming opportunities.
The watch list itself does not provide trade recommendations, but they could alert members to additional stocks worth keeping an eye on.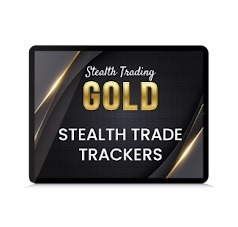 Stealth Trades Tracker
As the name suggests, this handy feature tracks the team's track record.
It shows you how stock picks have performed once they closed.
Some data tracked includes:
Entry dates

Exit dates

Entry and exit prices

Gains
This is a fairly standard feature, so the team isn't breaking new ground here.
That said, it's definitely a worthwhile addition to the service.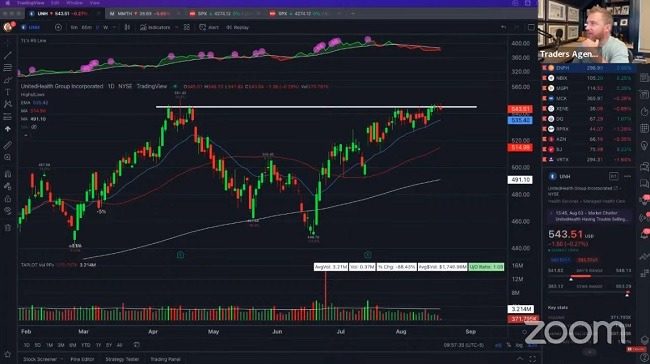 Live Video Classes
Ross hosts a live trading session every Monday and gives members a step-by-step breakdown of his strategies.
Each video also comes with a new recommendation outside the Stealth Trades write-ups.
So over the course of an annual subscription, this feature packs on an additional 52 recommendations each year.
The live sessions are hosted via Zoom, which makes accessing them a breeze.
Even if you don't plan to trade that day, they offer a great opportunity to pick the brain of a pro in real time.
As a side note, these types of services very rarely offer live trading sessions. So I'm going to give Stealth Trades extra points for adding a social component that is sorely lacking in this industry.
Archive of All Live Class Sessions
If you missed a live trading session, don't worry.
Members have access to the complete archive of live sessions.
There are a few upsides to this particular feature.
First, given the investment horizon of the team's typical recommendations, content from weeks to maybe months back could provide an idea worth considering.
Second, the trading sessions are seriously informative.
So you can still pick up valuable insights from watching these trades — even if a position has outlived its investment thesis.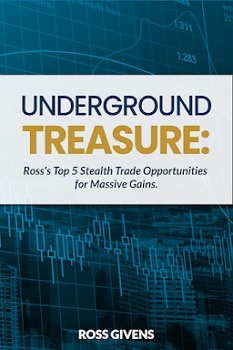 Underground Treasure: Ross's Top 5 Stealth Trade Opportunities for Massive Gains
This special report reveals five additional stealth trade opportunities Ross is especially bullish on.
Understandably, the identity of these stocks is members-only info, but he does share a few hints about four of them.
This company operates hedge funds and high-end credit market investments.

This company is a nationwide discount retailer with a huge appeal to practically all demographic and income groups.

This specialty brokerage and financial company has a history of stellar sales gains.

This hospitality stock saw gains of 659% in a single year, and Ross believes there could be plenty more gas in the tank.
By signing up, you'll gain immediate access to these picks, including their ticker symbols, buy case, and supporting research.
You might want to start your search here if you're looking for a list of quality stock picks right out the gate.
365-Day Every-Penny-Back Guarantee
Under the latest deal, new members signing up have access to a 365-Day Every-Penny-Back Guarantee.
So you have about a year to test out the waters. If you feel the service or its insights aren't a good fit, you can request every penny back of the subscription cost.
The industry standard is about a month, so comparatively Stealth Trades offers an incredible guarantee.
Given the typical investment horizon of the team's recommendations, this could also provide enough time to see a position to its conclusion.
Sign up under Ross' 365-day guarantee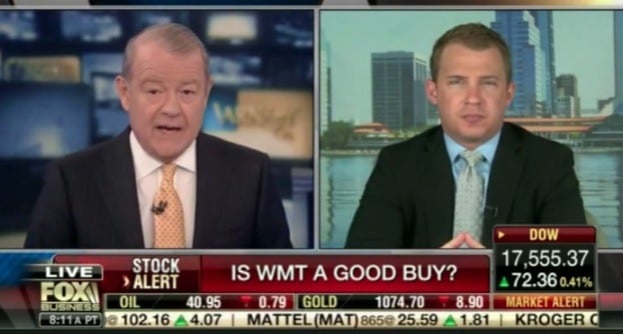 Is Ross Givens Legit?
Ross Givens is a legit analyst.
Something I appreciate is his distinct dedication to trading education.
Many stock pickers in his line of work drop a rec or two for the month and leave it at that.
But Ross takes a more hands-on approach.
Members are free to watch him trade live every Monday as he breaks down his trading strategy in real time.
The 52 additional trade ideas also offer a lot of value. However, seeing a pro in action is another major benefit that could help you learn to spot your own Stealth Trades down the road.
Pros and Cons
The service has a lot going for it, but there are a few rough edges.
Pros
Excellent price with 97% discount

365-day money-back guarantee

Live trading sessions

Covers a unique niche and under-the-radar opportunities
Cons
Stealth Trades Reviews
I couldn't find any Stealth Trades reviews on rating sites like Stock Gumshoe.
That said, I did find some stellar reviews for the service's publisher, Traders Agency.
On Google Reviews, Traders Agency has earned a whopping 4.8/5 rating.
Here's a look:

As of the time of writing, there are about 552 ratings, which is a solid sample size.
Something to keep in mind is that I can't verify the veracity of these ratings.
Still, I think it's worth pointing out that the company leading the charge appears to have overwhelmingly positive reviews.
How Much Does It Cost?
Stealth Trades' current package typically costs $197 per year.
However, new members can join today for just $5 for an annual subscription.
That shakes out to a whopping 97% discount.
Even better, there's no trade-off when opting for the deal. You get access to everything mentioned in this review.
This is a shockingly low price tag, but the team takes the deal one step further.
The service renews at $5 for the next subscription.
Oftentimes, these types of discounts are introductory, meaning that they only apply to the first year.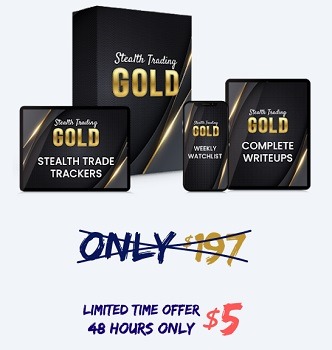 Is the Service Right for Me?
Stealth Trades is best suited for folks looking for opportunities to profit from insider activity.
It's also a distinct niche that many alternatives don't really dig into. So the service could also be a good fit for a contrarian in search of recommendations with a short to medium-term investment horizon.
Another core feature of the investment strategy that might be a solid draw is the stop loss offered with each write-up.
It's completely up to members if they choose to set a stop, but many might prefer the option.
Several similar services I've seen don't incorporate stops into their recommendations, which leaves less experienced members guessing when to exit a position to protect capital.
Another group that could get a lot from the service is beginners. Ross offers a wealth of educational resources and leaves no stone unturned with his write-ups.
Is Stealth Trades Worth It?
Stealth Trades is a great service with an absurdly affordable price tag.
At just $5 for the entire year, it offers an exceptional amount of bang for your buck.
This includes premium features, such as stock picks, watchlists, live mentoring sessions, and more.
The live sessions also deliver even more trade ideas.
As far as the insights go, Ross Givens is a gifted analyst with a unique angle on the market.
And his emphasis on trading education could be a boon for beginners.
All in all, he's put together an impressive package for a solid price. I recommend giving Stealth Trades a close consideration if you're in the market for quality insights at a steep discount.