Stock trading can feel like a juggling act at times. It can be borderline impossible to figure out the next breakout stock, follow news alerts, and track gains all at the same time.
There are platforms out there that can help to make all this more manageable, but it can take a significant amount of time and effort to track down the right one for you.
Enter The Stock Dork. We step in and perform a careful analysis of trading platforms, so you don't have to.
This StocksToTrade review will give you the low down on all this platform has to offer.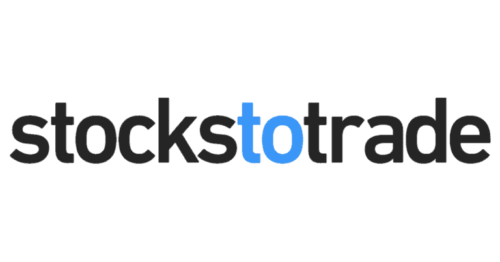 StocksToTrade Review: Overview
Timothy Sykes founded StocksToTrade in 2009 after seeing a lot of personal success in the stock market. Sykes wanted to create a one-stop stock trading software platform with all the tools a trader would need to thrive.
The company has just one membership plan tier that enables access to all of the features StocksToTrade offers, except the SteadyTrade Team program.
What is StocksToTrade?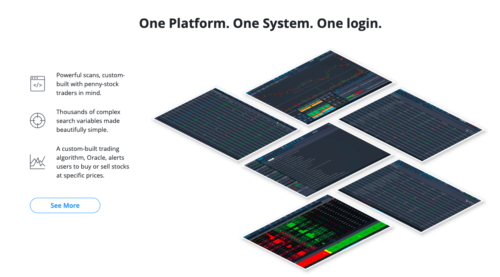 StocksToTrade is a platform designed by traders for traders. The software sits on the cloud and is easily accessible from any location with an internet connection.
To be an all-in-one platform, StocksToTrade even links up with some of the top brokerage firms to allow you to trade right on their site. As a result, it's possible to perform stock trading with a large quantity of data and tools right at your fingertips.
When it comes to trading, StocksToTrade gives each trader access to a number of features, including a scanner, charts, news, and other software tools to empower traders to make intelligent investment choices.
Is StocksToTrade Legit?
The trading software platform has been around since 2009, with well-known professional traders Timothy Sykes and Tim Bohen at the helm. Sykes and Bohen still lead the platform and continue to improve on its services.
The trading platform has connections with powerful brokerages such as ETRADE and Tradier Brokerage to further vouch for its legitimacy.
>> Already sold on StocksToTrade? Click HERE to sign up for an account TODAY! <<
StocksToTrade Review: Investing Strategy
StocksToTrade has developed a methodical approach to identifying opportunities in the stock market, particularly with penny stocks.
The platform utilizes a sophisticated suite of indicators and data points to identify opportunities with optimal trade timing.
It also makes straightforward entry and exit recommendations, so you can maximize each trade opportunity.
StocksToTrade's strategy has also proven to be extremely effective with penny stocks. The platform can help you capitalize on these potentially lucrative – yet often volatile – stock picks.
After a thorough review of the StocksToTrade investment strategy, I am impressed. It's one of the best options I've come across for analyzing penny stocks.
StocksToTrade Review: Features
StocksToTrade has several features a trader could use to conquer the market:
Scanners
ORACLE
Charts
Watch Lists
Live News and Twitter Updates
Level 2 data
Broker Integration
Paper Trading
Scanners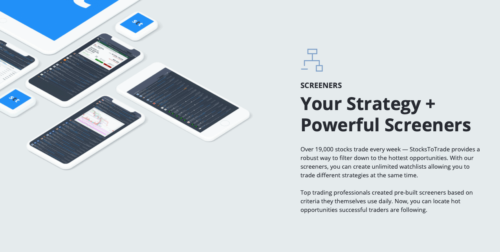 Stocks To Trade has a built-in stock scanner and screener for day traders. There are several pre-defined scans created by Timothy Sykes to help users locate trades that are ripe for gains.
The stock screener allows for more complex scans to help traders dig deeper through technical data to find potential trades that are not as apparent.
As with charting, stock scanners have a list of technical indicators for traders who like detailed stock analysis.
Stocks To Trade Review: ORACLE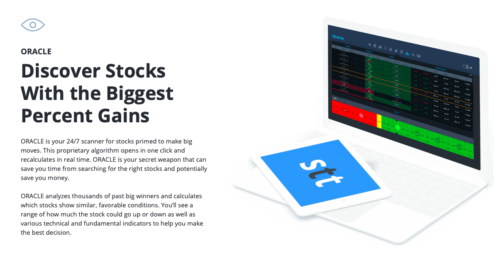 ORACLE is the name of the proprietary algorithm that StocksToTrade uses to search the stock market for stocks ready to take off.
This 24/7 stock scanner runs in real-time, scanning thousands of past stocks that won big to locate current stocks that show similar signs of growth. Traders will also be able to see how much the stock could rise or fall and access technical data to help them make the best trading decision.
The ORACLE scan tool automatically alerts users of these stocks so traders can buy and sell at the best price.
Charts
One of the most prominent features of StocksToTrade is its charting. This powerful tool features a lot of customization options, including the ability for traders to choose between bar charts, line charts, and candlestick charts.
Furthermore, the platform offers users the chance to adjust time charting time frames. This allows for analysis of stock performance over the last minute or the last month. Traders will also appreciate manually marking up charts to monitor emerging stocks with the drawing feature.
Charts come jam-packed with momentum indicators such as pivot points, moving averages, and more. It's even possible for traders to create custom indicators and color code them for easy scanning.
Watch Lists
On the StocksToTrade platform, a trader can set up any number of watch lists. These watch lists can then be carefully monitored while day trading for price changes. It's even possible to set up a watch list with alarms that will sound when a price changes so users can focus their attention elsewhere.
It's possible to access each watch list from anywhere, as they are stored out on the StocksToTrade cloud.
Live News and Twitter Updates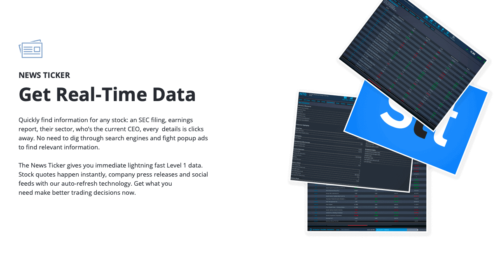 What would a trading platform be without access to breaking news?
StocksToTrade filters news from several top sites, like the Wall Street Journal, MSN Money, Seeking Alpha, and Yahoo! to provide top trade ideas in real-time.
In addition to the above, the platform taps into social media feeds such as Twitter for breaking trade information. The Twitter feed allows a day trader to filter data to highlight specific keywords, stocks, or time frames.
Traders can select criteria based on their strategy, and the news service screener will hunt for those keywords.
Level 2
StocksToTrade doesn't limit users and shares Level 2 data with all its members. Level 2 data offers a deeper insight into stock pricing and deeper analysis into trades. Day traders are able to use this data to determine where best to place trade orders.
Even though the Level 2 data is free with a membership, traders are still required to request access to the data.
Broker Integration
The investment platform features integration with some but not all brokerage platforms. StocksToTrade is affiliated with ETrade, Tradier Brokerage, and Interactive Brokers at this time. The platform states that other big names like TD Ameritrade, Robinhood, and TradeStation are on the way.
Paper Trading
The stock program offers a paper trading platform to help experienced, or new traders demo trading on the site.
The paper trading platform affords each trader $30,000 in fake money to trade stocks on the market and learn the tools of the service. This preparation for actual trading also allows users to develop a trading strategy that works for them.
>> Like all that StocksToTrade has to offer? Click here to sign up NOW! <<
StocksToTrade Review: Platform Differentiators
StocksToTrade has carved a niche for itself with a comprehensive suite of features. Their platform stands out with unique offerings like level 2 data, the Oracle scan, and OTC scans.
For those aiming to elevate their experience, the StocksToTrade Pro upgrade is a valuable addition. Upgrading gets you access to live webinars, in-depth video lessons, specialized training sessions, and much more.
StocksToTrade's feature set is truly distinctive. Their specialized tools, such as Pink Sheet scans and a paper trading simulator, set them apart in this competitive space.
Best of all, the platform prioritizes bringing top-tier educational resources and advanced tools to its users, helping them to sharpen their trading skills and build upon their stock market success
SteadyTrade Team Review
The SteadyTrade Team is a tool new traders can use to learn the market tools they need to see success in trading.
It is a mentorship program led by trading guru Tim Bohen and Mike Hudson. Tim put this program in place to help others understand the nuances of trading and how to punch through the obstacles that stand in the way of success.
Furthermore, the SteadyTrade Team program features two live webinars every single trading day. Both Tim and Mike are also available during market hours via live chat and will answer questions about trading and stocks.
Ultimately, their goal is to teach individuals how to create the lifestyle they want and be able to trade from anywhere, all while enjoying the ride.
Traders are required to fill out an application to unlock the SteadyTrade program and will be contacted if eligible.
Unfortunately, this program is not included in the cost of a StocksToTrade membership and starts at $3000 for three months of use.
Stocks To Trade Cancellation Policy
StocksToTrade has a pretty straightforward cancellation policy, stating that no refunds are available on any subscription. The exception to this is should you choose to cancel within the first three days of payment, in which case they will consider a refund.
Otherwise, canceling your service on the stock trading platform allows you to finish the rest of your billing month or year cycle. After that point, you'll no longer have access to your account or any of your day trading data.
StocksToTrade 14-Day Trial Review
Formerly a seven-day trial, StocksToTrade has increased the length of its trial to 14 days. This trial is not free, but for just $7, a trader can gain access to the entire site for two weeks.
The two-week interval should be ample time for a day trader to get a feel for the charting, scanner, and news tools so that they can make an informed decision about whether or not to put money down on an actual subscription.
Should you not cancel your membership during the 14-day trial, StocksToTrade will automatically bill you on day 15 the cost of a full month's membership.
StocksToTrade Review: How Much Does It Cost?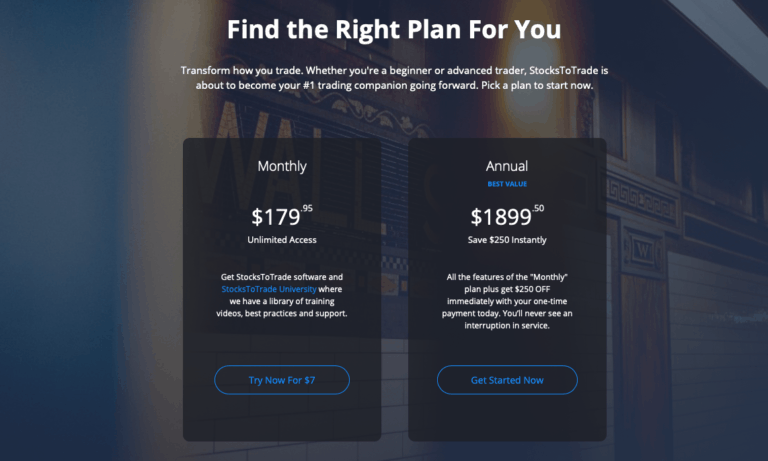 StocksToTrade has only one plan, which includes all of its features except the SteadyTrade Team.
You can sign up for a monthly membership at a cost of $179.95 per month.
Or you can sign up for a yearly membership at a cost of $1899.50 per year and save just over $30 per month over the monthly membership.
>> Ready to sign up for a StocksToTrade membership today? Just click HERE to get started! <<
StocksToTrade Review: Pros and Cons
With several powerful features, StocksToTrade has a lot going for it. That being said, there are a few things you'll want to keep in mind. Here is a list of the pros and cons of the service.
StocksToTrade Pros
ORACLE proprietary scanning software algorithm
Customizable scanner feature
Top charting tools
Trade alerts feature
Unlimited watch lists
Social media and breaking news feeds
Includes Level 2 data
Paper trading
StocksToTrade Cons
No free trial but there is a reduced fee 14 day trial for $7
Broker integration is still a bit limited
No mobile app as of yet
Cost can be prohibitive to some
Is StocksToTrade Right for Me?
The StocksToTrade platform prides itself on the fact that new traders "learn to trade instantly". The large number of educational videos and webinars they have does provide a lot of opportunities for traders to learn about the stock market and start trading effectively.
StocksToTrade's user interface allows for easy navigation, and each feature is set up to give traders an edge on the market. The ORACLE software algorithm tips the scale by picking out stocks that are breaking surging so traders can invest before it's too late.
Advanced traders will enjoy the ability to customize screens and perform unique scans specific to their trade strategies. Access to Level 2 data further cements StocksToTrade's depth as a software trading platform.
Professional trader Tim Bohen uses the site for his trades daily, so you can be sure each tool was designed with even the expert trader in mind.
Stocks To Trade Reviews by Members
StocksToTrade has several positive comments on its Twitter account, with subscribers sharing their trading success stories. Their TrustPilot rating currently sits at 3.1 stars but only has 21 data points to back it up.
Love this software! Has many built in scanners and stocks pop up much faster then any others I've used! Well worth the money when timing is everything for day traders. Every minute counts.
-Debbie, on Twitter
Fantastic platform. I originally signed up to combine my charting and alert platforms. I had tried multiple different charting platforms and this is by far the best. I keep finding new features that are very helpful. I also joined the Breaking News chat room which has been a big help. Being part of a trading community where you can bounce ideas off of others AND have the added benefit of breaking news alerts has been extremely helpful.
The one issue I have is with the learning materials, and it is very small. I have a hard time finding the learning materials. It feels disorganized and I am often unsure of how I found certain lessons in the first place. The fact that they even offer learning materials really makes up for this though. Can't wait till the mobile app is released!
-Keegan, on TrustPilot
StocksToTrade Review: Is It Worth It?
StocksToTrade clearly stands out with its ORACLE scanner, whose proprietary software does an excellent job of locating stocks as they break out. That's not to scoff at its other features, as each offers another layer of trading flexibility.
The company knows what's required to succeed in the market, and the team live streams every trading day on their SteadyTrade Team platform.
If you're able to get past the initial upfront cost, StocksToTrade has many powerful features that can help you make that money back.
>> Want access to this all-in-one stock trading platform? Just click HERE to sign up for StocksToTrade NOW! <<