We've been hearing about Paul Scolardi a lot lately, so we decided to put his services to the test in an in-depth Superman Trades review.
These services follow Paul Scolardi, aka Superman, as he identifies and executes small-cap swing trades and more.
With more than $5.4 million in verified profits on Profit.ly, Paul has an impressive track record. But, can he really help you trade your way to the top? Keep reading our Superman Trades review to find out.
Superman Trades Review: The Basics
This stock-picking and research service gets its name from its point man 'Superman' Paul Scolardi.
Superman offers two different service tiers, but both include access to Scolardi's latest stock market insights, including trade alerts and stock recommendations.
We'll explore the two subscription tiers in detail below. For now, let's focus on what they have in common.
Both Superman Trades programs include Superman stock picks, plus a daily watch list, real-time email and SMS trade alerts, mobile app access, and much more.
It has everything you need to take on the market head-on. We know investing seems intimidating when you're just getting started, but you are in good hands with a guru like Paul Scolardi on your side.
If you've never heard of Paul Scolardi, you're not alone. He's not a household name outside of hardcore trading circles, but we're going to review his track record to show you he is the real deal.
>> Ready to start trading with Superman? Sign up now <<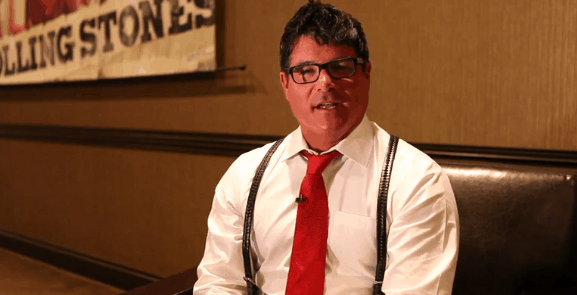 Who is Paul Scolardi?
Paul Scalardi is a world-famous stock-picker and the mastermind behind Superman Trades.
Scolardi is a veteran small-cap trader, and he specifically focuses on stocks with explosive growth potential.
Many of Superman's picks have gone on to net insane profit for his students, so there's a lot of satisfied Super traders out there that say he's worth listening to.
Paul also has an uncanny ability to get the inside line on emerging momentum stocks before anyone else can spot them. This talent has earned him quite a reputation on Wall Street.
With Superman Trades, Paul brings his knowledge and experience to the masses. These trading programs have helped thousands of users put the stock market to work for them.
Almost anyone can succeed by trading along with Superman Trades, and the service comes in two tiers
Paul Scolardi: Trading Strategy Review
Superman uses a sophisticated trading system to identify emerging opportunities, and it's proven to be amazingly effective over the year.
Scolardi says his trading service primarily focuses on momentum stocks, and he uses several indicators to identify and gauge each trade opportunity.
One of Superman's favorite trading strategies involves low-float stocks. These companies have fewer than average outstanding shares, and this low-float position gives them more explosive profit potential.
Scolardi prefers stocks with a low float. However, but he doesn't strictly limit his picks to any particular stock or category.
According to Scolardi, his strategy primarily focuses on three stock trading techniques, and each technique complements the other. Here's the full list:
News Scalp Trades exploits headline-driven market moves for rapid, short-term gains.
Chart Pattern Swing Trades uses technical analysis to predict substantial moves in stocks.
Fundamental Position Trades sets clear value targets for stocks based on earnings and financial data.
Superman has built an incredible trading system using these techniques, and it's helped countless traders achieve their financial goals.
However, this service doesn't just look at stocks. In fact, Paul sometimes recommends other types of investments. Keep reading to learn more.
>> Turbo-charge your gains with Superman's three-pronged strategy <<
What Trades Does Superman Recommend?
Scolardi recommends a wide variety of stocks. However, he tends to focus on small-cap stocks and penny stocks.
He also looks for other trading attributes, like low volume, that could preclude a sharp rally. Sometimes, he can even spot an emerging pump-and-dump and shows students how to exploit the move.
If you're a swing trader, you'll appreciate this approach because it tends to spot stocks at their pivot points, so you have a better chance at a maximum profit on every swing trade.
Superman's service is also great for day trading because it includes daily updates on the latest market-moving news. You'll get a lot of value out of this service if you're a day trader.
However, it's worth noting that this service doesn't just make 'buy' recommendations. Scolardi recommendations sometimes include short plays and options trades.
If you want to take full advantage of this service, you need to margin trading on your brokerage account so you can get into short positions.
How Much Does Superman Trades Cost?
You can choose from two different Superman Trades packages. The more affordable basic option includes access to Superman's trade alerts but little else.
The second option, Superman Pro, includes educational resources such as instructional videos and research reports.
That's the short explanation. Now, let's review these two service tiers in detail.
Superman Alerts Review
Superman Alerts is the basic tier of the program. This package lets you access Paul's trades and daily stock market commentary.
You can also use the Superman mobile app with a basic membership. It's available on IoS and Android, so you're covered on both operating systems.
Basic members get trade alerts and market analysis, but they miss out on the Superman trader education materials and research reports.
If you only want the stock-picking part of the service, you'll get along just fine with Superman Alerts for $147 per month.
However, if it's within your budget, you should consider springing for the Pro version. It comes with additional resources that can greatly improve your stock trading skills.
>> Get a steady stream of top-tier stock picks with Superman Alerts <<
Superman Pro Review
If you want more than trade alerts, the pro membership fits the bill. It allows you to get the most out of this trading service.
With the pro package, you get everything that's included in the Alerts tier, plus a whole lot more.
This tier emphasizes trader education more than the basic version. You get instant access to a ton of research reports and other educational materials as soon as you sign up.
You won't get these materials with the basic package. Pro users can also discover more stock picks by chatting with other traders in the Superman community chat room.
The Trading Room is a great place to swap trading ideas and network with like-minded traders.
Finally, you'll also get a more detailed take on the latest stock market happenings from Paul Scolardi with two additional trading alerts: The IPO Tracker and The Earnings Tracker.
Paul analyzes new stock listings in the IPO report, so you'll be ready when it's time to pull the trigger on an IPO trade.
In The Earnings Report, you'll find up to date analysis on stocks with upcoming earnings reports. It's a great way to decide whether you should trade a stock before its earnings release.
>> Join now for as little as $147 per month <<
Superman Alerts vs Superman Pro: The Best Option
You're probably wondering which service is the right option for you. Don't worry, we'll break it down to make it even easier for you to see the best option.
Best for Beginner Traders: Pro
If you're new to trading, you should consider springing for the upgraded version. Newer traders stand to benefit significantly from the resources and video lessons that come standard with the Pro package.
You'll also appreciate having access to the trading room if you're a beginner. It's a great place to bounce your ideas off other traders.
Superman himself, Paul Scolardi, frequently pops into that chat room too, so you'll have the opportunity to learn from this world-famous guru first-hand.
With its vast assortment of educational videos, research reports, and other trader training materials; Superman Pro is the obvious option for anyone whose new to trading.
Best for Trading Veterans: Alerts
The educational materials might be more than you need if you're already a trading pro, so you might be better served to save a few bucks by opting for the basic membership.
This service gives you the intel you need to follow Paul's latest trades without the extra stuff.
It doesn't matter what type of trader you are, Superman has something for everyone. Start your day trading day with the daily watchlists, or follow Paul's market commentary for the inside scoop on emerging swing trading opportunities.
Whatever your trading twist is, Superman Alerts can help you squeeze more profit out of your trades.
Paul's analysis will help you gain a better understanding of the market, and his regular updates can help you time your trades to perfection.
>> Kick your trades into overdrive with Superman Alerts <<
Best for Swing Trading: Pro
If you know enough to call yourself a swing trader, you probably know a thing or two about stock trading.
However, we think the Pro package is a better option for swing trades because of its IPO and Earnings trackers.
These special trading reports don't come with the basic package, but the information covered in the trackers could be valuable for potential swing trades.
Earnings reports and IPOs often turn into long-lasting catalysts for swing trades, so we think it's worth upgrading to this service if you're a swing trader.
Is Superman Paul Scolardi Legit?
Don't let the 'Superman' persona fool you. Paul is a serious trader with an impressive resume.
He contributes to The Street and other prominent financial websites, and he has a reputation for transparency and credibility within the industry.
Over the years, he's been featured in several prominent investing publications, like Forbes, Bloomberg, and BusinessWeek.
Stock-picking gurus often make exaggerated claims about their trading record, but Paul Scolardi is cut from a different cloth.
Paul went out of his way to team up with Investimonials in 2013 to verify his trading record, so prospective students can take confidence in his claims.
Later, he teamed up with Timothy Sykes and his verified trading platform, Profitly.
Superman lists his verified trades on his public Profitly profile for the world to see and – with more than $5.4 million in trading profit – we can say with confidence that Scolardi is the real deal.
Superman Review: Pros and Cons
We know that traders are a busy bunch, so we're laying out Superman's best and worst traits for quick reference.
Pros
Keeps you supplied with a steady stream of stock picks with potential for explosive gains.
Daily updates from Paul Scolardi get you up to speed on the latest market-moving news before every open.
Access the service through the web or mobile app; available on both IoS and Android.
Provides ideal trading intelligence for day traders and swing traders.
A unique three-tiered trading system that combines elements of technical, fundamental, and value trading strategies.
Superman's trading track record has been verified by Investimonials and Profitly.
No long-term commitment required. Pay month-by-month.
Includes a wealth of educational materials for new traders, and Scolardi posts new video lessons every week. (PRO)
IPO Tracker and Earnings Tracker provide additional intel for serious short-term traders. (PRO)
Network with other traders and get direct access to Scolardi through the Super Trading Room. (PRO)
Cons
Educational services and IPO/Earnings Tracker not available with the basic plan.
Superman doesn't offer refunds. However, you only have to pay for a month at a time, so you're not stuck for a year if the service isn't for you.
As you can see, the pros far outweigh the cons, but it doesn't tell you the whole story. The real question is whether it's a fit for your trading style.
>> Join now for instant access to these benefits and much more <<
Is Superman's Trading Service a Good Option for Me?
Superman Trades is an excellent option if you fall into any of these categories:
Active traders, swing traders, and day traders.
Short-term and intermediate-term traders.
Beginners and investors of all skill levels looking to sharpen their trading skills.
Experienced investors looking for next-level stock picks and analysis from a proven pro.
Options traders and short-sellers.
You're looking for a trading service that doesn't require a one-year commitment.
Proponents of value, fundamental, and technical investing.
These are just a few obvious examples of folks who are perfect fits for Superman Trades but don't get discouraged if you're not on the list.
You don't have to fall into one of these categories to get the most out of this service. If you're unsure, take Superman Trades for a one-month test drive and see for yourself if it's a fit.
Superman Trades Review: Final Verdict
Paul Scolardi's Superman image might come across as somewhat brash, but don't let it give you the wrong impression of him.
He is the real deal. Scolardi became a millionaire five times over from trading stocks, so he clearly knows a thing or two.
If that doesn't convince you, you should check out one of his frequent television appearances. Just listen to Scolardi talk for a few minutes and you'll quickly realize he knows his stuff.
The service also gets high marks from former students, and it has a four-star rating on Investimonials.
All and all, Superman Trades delivers on what it promises. Scolardi is really a 'super' stock-picker, and he has the knowledge and expertise you'd expect in a world-class trading guru.
If you want to take your trading profit to another level, we recommend you give this service a long, hard look. Countless students have found success in the market with Superman Trades, and we think you can too.
That's it for our Superman Trades review. Join now so you don't miss the next trade alert!