Every trader wants to reach new heights, but developing the knowledge and skills to do so can be a daunting experience. Luckily, platforms like TheoTrade exist to take the guesswork out of the learning process. But is it worth the price? Check out our TheoTrade review for the full scoop.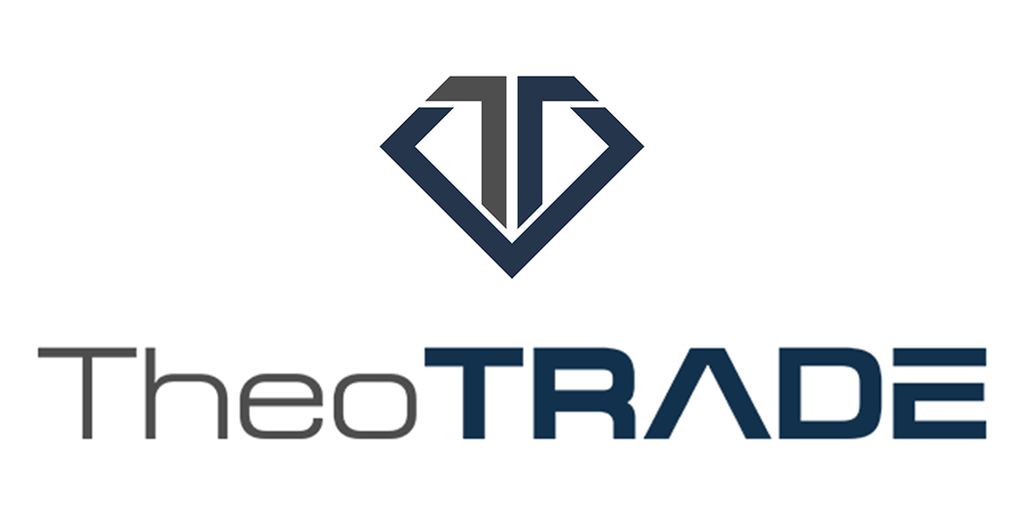 TheoTrade Review: Overview
TheoTrade is a power-packed education platform with the sole purpose of helping traders of any level improve their skills on the trading floor. The service does so through classes, videos, and a live trading chat room.
A subscription encases much of the content, but TheoTrade has several resources available for free on its website. You don't even need to sign up to view blogs, tutorials or access a handful of free ebooks located online.
The service is the brainchild of Don Kaufman, first opening its virtual doors in 2015. It continually adds new content and features to keep users at the forefront of the trading game.
>> Already sold on TheoTrade? Click here to join TODAY! <<
Don Kaufman Review
Don Kaufman is a financial strategist with over two decades of experience trading stocks in the field. His career began at thinkorswim; an educational resources company crafted to teach traders the investment advice needed to succeed.
After TD Ameritrade acquired thinkorswim in 2009, Don Kaufman continued to produce educational content as Director of the Trader Group. He would spend six years in the role before building his trading education platform in 2015.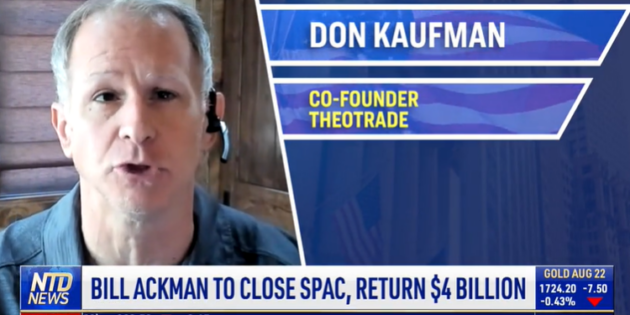 As Co-founder of TheoTrade LLC, Don Kaufman saw an opportunity to offer individual classes focusing on unique areas of trading strategy.
Today, Kaufman leads the company's many initiatives, creating educational material for new and professional traders.
>> Ready to learn from one of the best? Join NOW! <<
TheoTrade Review: Services
The Rebel's Guide to Trading Options

TheoTrade Courses

Live Trading Chat Room

TheoNight Daily Reports Video Newsletter

Daily Video Newsletter

Buy and Sell Alerts

TheoTrade Blog

Tutorials

Free Materials
The Rebel's Guide to Trading Options
The Rebel's Guide to Trading Options is a free e-book Don Kaufman, and his TheoTrade team makes available to new option traders. The 50 pages of educational material teach options trading strategies that could help new investors find success in the market.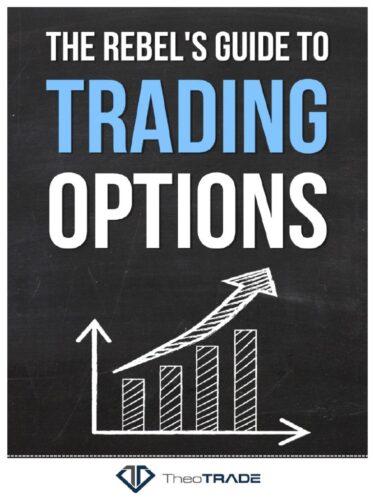 Readers will discover how different strategies in options trading could elevate the chance of success compared to traditional methods. The ebook also reveals the perils of diversification, and it includes other tools you can use to potentially improve your trading.
>> Get the FREE e-book today! Just click here! <<
TheoTrade Courses
Don Kaufman and his other instructors have developed several TheoTrade classes, offering educational content for traders of all levels. Each trading education course covers different strategies with a special focus on futures, options, forex, or the stock market.
Just some of the courses available through TheoTrade include:
Options 101 – The Basics and Beyond (5-Part Course)

Options 201 – Vertical and Calendar Spreads and Essentials (5 Part Course)

Iron Up! (Iron Condor's Class)

Survive and Thrive in Extreme Volatility

High Probability Trading with In/Out Spreads

Futures 101: An Introduction to Futures Contracts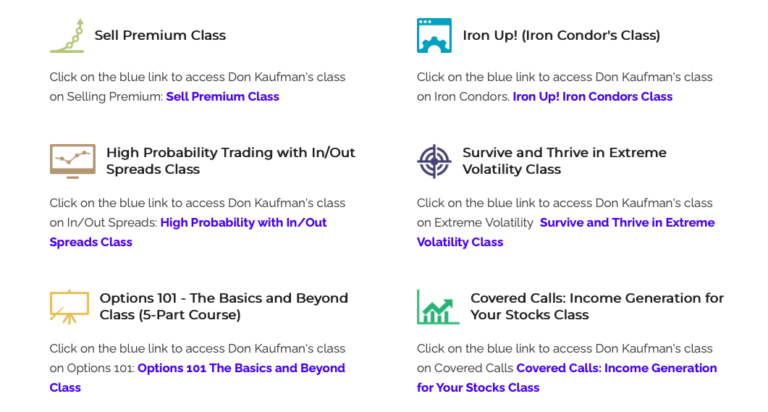 While TheoTrade is built upon a subscription service, it is possible to enroll in a single class and have full access to everything. If your sole focus is daily learning, listening to material from different instructors on a specific topic is a great way to do so.
>> Get INSTANT access to these courses and more! Sign up NOW! <<
Live Trading Chat Room
TheoTrade features a live trading room where investors can put all that trading education to the test. Each live trading room opens up in real-time, exposing traders to market conditions.
Alongside live trades, the live trading chat room is an excellent opportunity for open coaching and sharing trade ideas.

Not only will you gain exposure to the TheoTrade community, but it's also possible to trade with instructors and even Don Kaufman himself.
Being a part of the Theo trade chat room also allows you to use the charts, indicators, and trade trackers that the pros are currently using.
TheoNight Daily Reports Video Newsletter
TheoNight Daily Reports is a premium video newsletter designed to prepare you for the following day of trading at the market opening. This crucial recording from Don Kaufman and crew provides top trading strategy tips for roughly ten minutes in length.
One listen could help individuals dodge pitfalls and uncover areas to improve to become better traders.
>> Click here to get your Daily Reports Video Newsletter! <<
Daily Video Newsletter
A compliment to the TheoNight Daily Reports, anyone can sign up for the free daily video newsletter to obtain even more information about the stock or options market.
A TheoTrade instructor records this 8- to 20-minute video each day, offering insights into the latest options trading trends or the best day trade futures at that moment.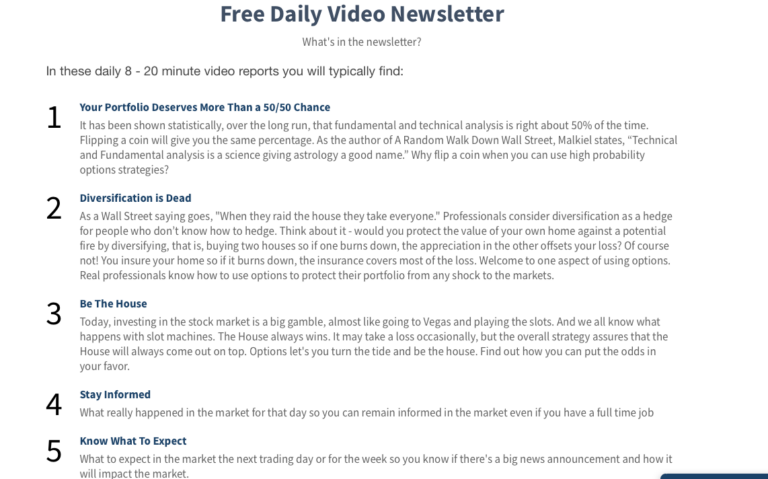 A snippet of these happenings appeals even more to those performing trades part-time, who don't have time to research market conditions independently.
Buy and Sell Alerts
A membership to TheoTrade comes with a weekly alerts service to inform you about opportunities to buy and sell.
Even the most experienced traders can miss chances to maximize profits; lightning-fast alerts could distinguish between a win and a loss.
>> Get buy and sell alerts each week! Click here to join TODAY! <<
TheoTrade Blog
In the TheoTrade Blog, Don Kaufman and other investors on his team create free-to-watch blogs on market topics they are passionate about. Chances are you'll find something that speaks to you — at present, there are over 400 pages of unique videos. You don't even need to be a subscriber to TheoTrade to access this information.
Tutorials
If TheoTrade blogs aren't detailed enough for you, Don Kaufman has created a tutorials section where he goes into detail about his trades.
Don draws from his fantastic track record in the stock and options markets to offer tips and help traders avoid common mistakes.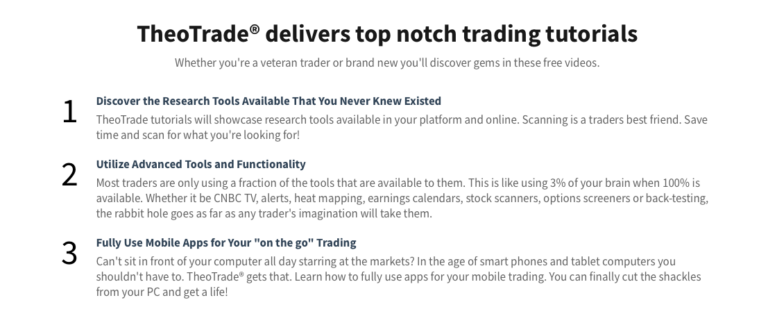 With such depth and insight, Don Kaufman looks to create successful traders from his 20+ years of trading. Such knowledge can save a lot of heartache and time while avoiding loss.
>> Get access to these top-notch tutorials! JOIN NOW! <<
Free Materials
In addition to the content we've already touched on, TheoTrade offers other free ebooks, such as the 83 Best Stocks to Trade Weekly Options. Of the 877 stocks and ETFs offering weekly options, this guide shares only 83 worth of trading.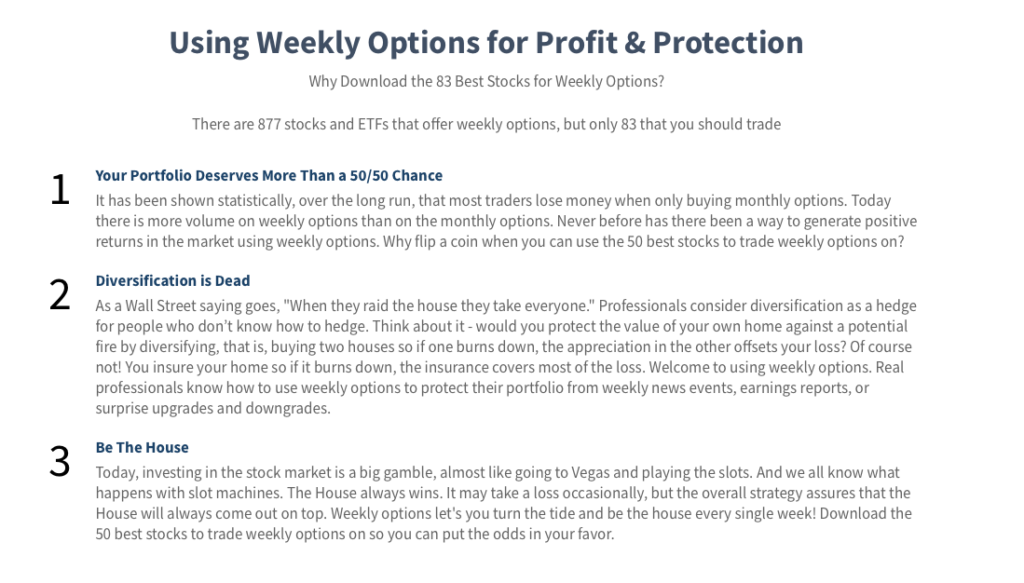 There are also a series of CliffNotes such as the 7 am Consolidated Report that jam packs market news from around the world into a digestible format.
The education platform also has lucrative deals with notable brokerage accounts, including TD Ameritrade, TastyWorks, Magnifi, and Tradier. Opening these accounts through TheoTrade unlocks exclusive discounts and deals you won't find anywhere else.
>> Ready to take advantage of these FREE offers? Click HERE! <<
TheoTrade Review: Is It Legit?
TheoTrade is a legit service created by Don Kaufman, an analyst, and educator who proved his worth at TD Ameritrade for several years. Every member of Kaufman's team has passed a similar test, logging at least 15 years of experience trading and teaching.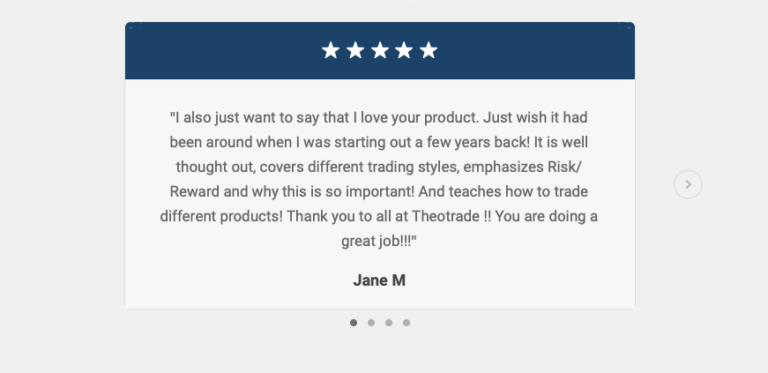 The service has been up and running since 2015 and has formed bonds with reputable brokerages to help traders get connected. Although much of its content comes with a price tag, TheoTrade offers many free resources.
This feels even better than a free trial, and investors can subscribe after seeing instructor blogs and tutorials firsthand.
>> What are you waiting for? Click here to join TODAY! <<
TheoTrade Review: Pros and Cons
TheoTrade offers a lot, but the platform is not perfect. Here are the pros and cons of this service.
Pros
Tons of free resources and content

A dedicated team of instructors, each with at least 15 years of experience

Designed for new and advanced users

Community chat room

Coaching opportunities with TheoTrade teachers

Content is easy to follow and understand

Reasonable prices for membership
Cons
No refund policy for monthly or yearly subscriptions

Alerts can be few and far between
TheoTrade Review: Pricing
If you're ready to dive in, you can access all the classes, training content, and chat room for just $99 per month. You make everything available so long as you keep your account active.
Those thinking more long-term can purchase a yearly membership for $997, unlocking all the same features while knocking a couple of hundred bucks off the equivalent monthly price.
It's also possible to sign up for individual courses, granting unlimited access to its tools until the end. Each class varies in price, but expect to pay somewhere in the $100 to $200 range.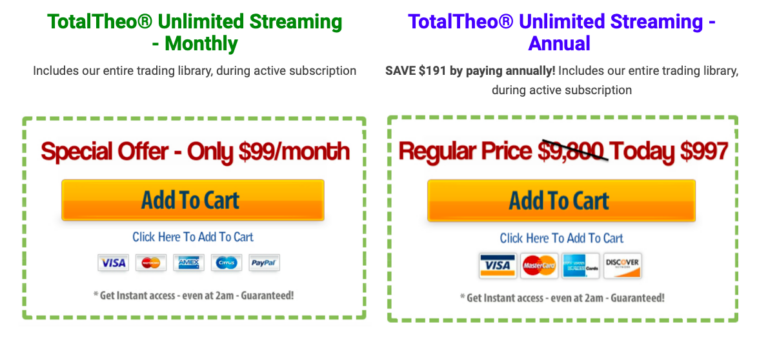 >> Get started for a HUGE discount today! Sign up NOW! <<
Refund Policy
You'll have 365 days to cancel your class, no questions asked. When you cancel, you will lose the ability to check out the course.
The refund policy doesn't include monthly or yearly memberships. Once you sign up for one of these, you're given access to the entire catalog of educational content until your subscription is up.
Is TheoTrade Right for Me?
TheoTrade is a platform that offers something for everyone. Those new to trading can tap into beginner guides and sit virtually with instructors to develop a top trading strategy.
More experienced investors stay apprised of happenings on the stock market while learning new tips.
TheoTrade Review: Is It Worth It?
TheoTrade is an excellent service that is well worth the price. Members get tons of content for just $99 per month for an incredibly low cost.
Alongside a laundry list of applicable courses, the handy alerts service could help you catch an opportunity you might otherwise miss. The platform also lets you put your skills to the test in the live trading chat room.
Here, you can go elbow to elbow with experts willing to offer coaching and insight on your trades, something that could easily cost hundreds of dollars elsewhere.
All in all, this is a great service, and we recommend checking it out if you're in the market for a quality education platform and trade alert service.
>> That's it for our TheoTrade Review! Click here to join TODAY! <<