Tune into our TipRanks review to get a full breakdown of everything the service has to offer.
TipRanks is the only platform that allows you to see the performance of financial analysts, taking tips from tens of thousands of experts and ranking them accordingly.
The platform helps identify trading and investment opportunities that can help users diversify their portfolios while ensuring analysts are held accountable for their work.
TipRanks has grown a strong reputation due to its thoroughness and data, which gives investors and traders the insight to make smart trades.
But are the analyst ratings and features worth the price of admission?
Follow along with our TipRanks review to find out.

TipRanks Review: Overview
TipRanks is a financial accountability tool that looks at financial analysts and gives them ratings based on their performance.
TipRanks allows users to:
Research stocks and get aggregated analyst ratings

See how analysts and other professionals are ranked based on their historical data

Perform portfolio analysis

Access stock recommendations
The platform also analyzes the top insiders and bloggers on the website.
Is TipRanks Legit?
TipRanks is a legit service that has earned thousands of glowing customer reviews over the years.
Its excellent reputation is mainly due to the transparency the platform presents to users and the quality of its research tools.
Where Is TipRanks Located?
TipRanks is located in the center of Tel-Aviv in Israel.
Who Runs TipRanks?
TipRanks was founded in 2012 by Uri Gruenbaum, a businessman with several years of investment experience, and Gilad Gat, the president and CEO of GSV Inc.
Uri Gruenbaum is the current CEO.
>> Already sold on TipRanks? Click HERE to sign up! <<
TipRanks Review: How Do You Use It?
After signing up, all you need to do is log into the site to access and use all of its features.
TipRanks transparently tracks the performance of more than 96,000 financial experts.
These experts include:
Wall Street analysts

Financial bloggers

Corporate insiders

Hedge funds
Is There a TipRanks App?
Currently, there's only a TipRanks app for IOS.
However, the company does plan on releasing a version on android.
Regardless, all of TipRanks' features are available from your browser.
>> Ready to get started with TipRanks? Click HERE to sign up! <<
TipRanks Review: What Is Included?
TipRanks is packed to the brim with excellent research tools, including:
Top Smart Score Stocks

Smart Score

Smart Portfolio

Earnings Calendar

Risk Factor Research

Dividend Calculator

Top 25 Analysts

Strong Buys

Insider Trading
Keep reading our TipRanks review for a breakdown of each feature.
Top Smart Score Stocks
This feature helps you find the best-performing stocks on the market.
When using Top Smart Score Stocks, traders and investors can consider the timing of ratings and price gap.
Finding TipRanks' Top Stocks
Top Smart Score Stocks allows you to look at a stock's momentum and factors in what the top-rated analysts think about them.
This feature is comparable to the stock advisor dashboard on Motley Fool as well as Action Alerts Plus.
Smart Score
The Smart Score feature helps you make sense of the data that TipRanks collects.
For this feature, TipRanks compiles all its stock research and uses a Smart Score rating to analyze each stock, which is based on eight factors.
These factors are:
Wall Street analyst ratings

Financial blogger opinions

Corporate insider transactions

Individual investor sentiment

News sentiment

Hedge fund manager activity

Technicals

Fundamentals
Users can reference the Smart Score of a stock as a starting point before deciding whether to put in a more comprehensive research effort.
The score can also be used as a screening filter.
How Good Is TipRanks Smart Score?
TipRanks' Smart Score is a tool in a league of its own, and few services offer anything close.
It's arguably one of the service's best features.
If you're looking for a detailed snapshot of top stocks, the Smart Score feature is a must-have tool for your trading strategy.
Stock Screener
With the stock screener that TipRanks offers, you can filter stocks based on insider signals, top analysts' sentiments, and any viable financial indicators.
TipRanks' screener is remarkably detailed and isn't restricted to technical aspects either.
Additionally, it's personalized, with a user-friendly interface that provides a full experience that investors, traders, and other interested users may find appealing.
You can filter results via Smart Score, price targets, market capitalization, and consensus ratings.
The screener places great weight on overall sentiment and any material effects on any underlying stock price action.
Smart Portfolio
The research and analytical platform will track your portfolios and notify you of any rating changes.
The Smart Portfolio feature provides you with a newsfeed that fills you in on news for all of your holdings.
Your feed is segmented into Bullish and Bearish news.
This gives you a heads up on any developments that could affect your portfolio.
Earnings Calendar
TipRanks' Earnings Calendar is an easy-to-use tool for locating stocks with upcoming earnings dates that are recommended by top-performing sell-side analysts.
TipRanks' algorithms follow 4,700+ Wall Street analysts and rate them using objective criteria.
This allows users to see the top stocks being recommended by the analysts with the best measured performance.
You can scan the calendar to get a feel for the overall market sentiment for your chosen stock.
The Earnings Calendar narrows down your results to only the best-performing financial analysts, allowing you to focus on the most credible consensus and price targets.
There's even a feature that allows you to create an earnings history graph to monitor how earnings fluctuate over a specific period.
Risk Factor Research
Risk Factor Research offers a simple yet thorough overview of the risks that companies disclose to the SEC.
This tool provides a visual aid that easily allows you to see the total number of risks reported and a breakdown according to each risk category.
These risk categories include:
Finance and corporate

Legal and regulatory

Production

Tech and innovation

Macro and political

Ability to sell
This makes it easy to discover the company's main risk category, which is based on its own reporting.
You can also view the number of risks disclosed, recent changes (risks added or removed), number of risk changes, and more.
Dividend Calculator
The TipRanks dividend calculator is a simple tool for computing anticipated income, including reinvested dividends.
Simply type in the name of a stock you want to calculate dividends for in the search bar, and the relevant data will automatically fill itself in.
If you need to generate stock ideas, you can use the Stock Screener, Dividend Calendar, or High Dividend Stock Comparison to locate dividend-paying stocks.
You can also use the Dividend Calculator to perform calculations based on whatever share price, holding period, dividend yield, or other metrics you select.
When you're done inputting your criteria, you can view end and annual returns.
Top 25 Analysts
From Wall Street research firms to top analysts, this platform lets you search through the top performers on Wall Street and every move they make.
TipRanks uses a very measured process to vet every candidate before eventually deciding on the top 25 analysts.
Based on the most viable analyst data available, recommendations for S&P 500, NASDAQ, and other top stocks are offered to users.
Strong Buys
You get advice on the best "strong-buy" stocks.
A strong buy rating is a recommendation that an analyst makes to purchase company shares that could dramatically outperform in the short term.
This feature allows you to capitalize on analyst information by using a backdoor engineered approach.
Insider Trading
TipRanks allows you to track insider trading, offering valuable information to users.
This is important because insiders usually have more practical insight into how a company performs than an average investor would.
You will be informed of the source of the insider trading, whether it's from the company owners, directors, or C-Suite members.
You can filter to review stocks bought by multiple insiders, then make more informed trading decisions based on the data you get.
TipRanks will advise you on how much such trading could affect the market, if at all.
>> Like all that TipRanks has to offer? Click HERE to sign up NOW! <<
Is TipRanks Any Good?
TipRanks is a platform with robust and definitive performance data that does its best to take all of the legwork out of stock research.
The service is versatile with its wide-ranging news segments, quantitative and fundamental data analysis, and reviews of every analyst it comes across.
The platform is tailored to investors and traders who specialize in fundamentals.
Who Is TipRanks Best For?
TipRanks appeals to investors who are looking to outsource their stock trading research.
So if you follow the movement of hedge fund managers, insiders, analysts, etc., there's a lot to like here.
Even if you want to do your own analysis, TipRanks could help point you in the right direction by letting you follow multiple analysts with a finger on the pulse of the market.
All you need to do is view analyst ratings to get a sense of where a stock might be going.

TipRanks Review: Membership Plans
TipRanks offers three membership plans:
Keep reading our TipRanks review for more information on each one.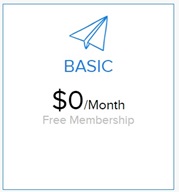 TipRanks Basic Plan Review and Pricing
The Basic Plan is a free membership that contains limited access to most of the features that TipRanks provides.
You only get email alerts for up to five stocks with the free service.
Also, TipRanks' support is very limited.
So the free plan is functional but does not add as much value to investors looking for more from this app and platform.
If you want to do some serious research on your favorite stocks, consider paid plans.
Is TipRanks Basic Worth It?
The basic membership is definitely worth a look if you want to dip your toes in the service's features and get a feel for what it offers.
That being said, you're missing out on a lot of functionality from the paid versions.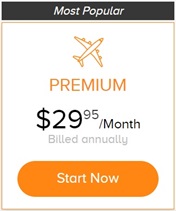 TipRanks Premium Plan Review and Pricing
Premium Plan memberships are paid on an annual basis, which amounts to $359.
For $29.95 per month, this is the most popular TipRanks subscription.
You get advanced access to most features and full access to TipRanks' research tools.
Additionally, you receive email alerts for up to 30 stocks, and you can follow up to five experts.
You can export your data using a PDF format while customer support is treated as a priority.
TipRanks markets this as its flagship product that lets investors access transparent information and various tools to generate new investment ideas.
Is TipRanks Premium Worth It?
TipRanks Premium is a huge step up from the basic plan and gives you a solid blend of affordability and accessibility.
It's a good deal all-around and possibly the best value, and there are plenty of TipRanks premium reviews that testify to this.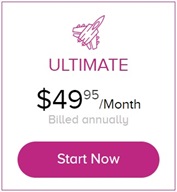 TipRanks Ultimate Plan Review and Pricing
Ultimate Plan memberships are paid on an annual basis, which amounts to $599.
For $49.95 per month, users get full access to all the tools offered by the platform.
You also get unlimited email alerts, top-priority customer support, and you can export your data in either PDF or CSV format.
Is TipRanks Ultimate Worth It?
TipRanks Ultimate is worth it if premium's 30 email alerts a month aren't cutting it.
$599 seems pricey, but it's a much cheaper upgrade from advancing from basic to premium.
Ultimate is best suited for institutional investors.
>> Ready to sign up for TipRanks? Just click HERE! <<
TipRanks Review: Can I Trust It?
TipRanks is a solid platform that takes security very seriously.
The service states that it follows a strict regimen of security protocols, which has earned the trust of users over the course of the product's lifetime.
How Secure Is TipRanks?
As mentioned, TipRanks uses strong encryption methods for all communication and customer data.
TipRanks complies with the Payment Card Industry Data Security Standard (PCI DSS), and also makes sure that no credit card data or other payment information is kept on TipRanks servers.
Is It Safe to Import Your Portfolio to TipRanks?
While TipRanks assures that it uses the most advanced security solutions and best practices to keep your data confidential, you should always be aware that no company can provide a 100% guarantee.
Can You Cancel TipRanks?
All paid TipRanks memberships are accompanied by a 30-day money-back guarantee.
However, the app offers a 7-day money-back guarantee instead.
If you cancel the membership within the window provided, you'll get a full refund.
You can then choose another membership if you want to scale up or down regarding features.
So if you're a Premium user and want to switch to the Ultimate plan but have passed the refund window, you can still upgrade at any time.
This provides you with a convenient route to test the waters and build your portfolio with the tool best suited for the job.
TipRanks Review: Pros and Cons
We found a lot to like about TipRanks, but the service does have areas it could improve on.
Pros
Countless Opportunities – There are no shortages of recommendations, analyst ratings, portfolio information, or stock performance information on this research platform.
Accountability – Every analyst, blogger, and Wall Street financial specialist is vetted so that you can trust that you have the right advice to try and diversify your portfolio.
Smart Score – This feature makes stock research significantly easier through its ratings.
Accessibility – When you're not online to access the website, you can download the TipRanks app to follow everything going on in the financial sector and stock market.
Cons
Membership Plans – Because of the annual payment caveat, you can't pay for the service monthly. All payments have to be made one time each year, limiting investors and traders with tight budgets.
Technical Analysis Tools – The best tools are tied to paid plans.
>> Think TipRanks is right for you? Sign up TODAY! <<

TipRanks Customer Reviews
Trustpilot is packed with pages of positive TipRanks reviews.
We can't confirm whether these are all customer reviews, but the long list of praise is a good sign for the platform.
It's earned an impressive 4.5 rating on Trustpilot.
Also, 74% of these TipRanks ratings are "Excellent".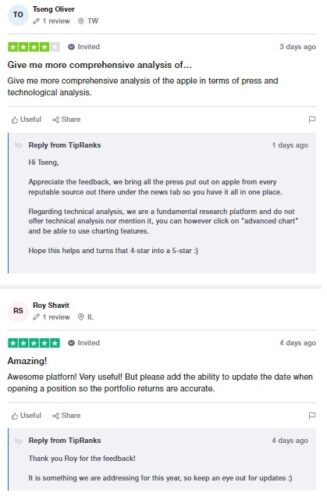 There are some negative reviews, but TipRanks regularly responds to offer a resolution.
Is TipRanks Worth It?
For strong investment advice and easy research, TipRanks may just be the platform you're looking for.
It has grown a reputation that has attracted the attention of some of the biggest banks and even the Nasdaq.
The platform's analyst ratings, search filters, and tool variety are worth the price.
Plus, you can use the money-back guarantee if you want to go from Basic to Premium or Premium to Ultimate during a 30-day window.
Keep in mind, though, that the app has a 7-day money-back guarantee instead of 30.
All in all, TipRanks has something for everyone and gives you insight that platforms of its ilk don't offer.
>> Ready to use TipRanks for easy stock research? Click HERE to get started NOW! <<