If you're wondering, "can TRON reach 1 dollar," read on for a deep dive into this crypto coin.
Bitcoin, Ethereum, and Litecoin may be the biggest digital coins currently, but they can cost a lot per transaction.
These transaction costs are known as gas fees.
This is where smaller cryptocurrencies like TRON (TRX) come into play.
TRON is a unique digital currency and blockchain in high demand among recreational content creators, gamblers, and gamers.
TRX is also highly scalable and has some of the best market features.
If you're interested in buying this coin, you're probably wondering what the future holds for the TRON ecosystem.
Follow along for a full breakdown of TRON and analysis, and predictions for the future price of the coin.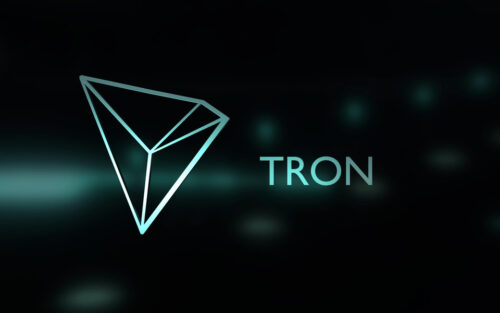 What Is TRON
TRX is a decentralized platform that uses blockchain and P2P technology to share content and other forms of entertainment.
Think of it as a next-gen platform that pays you to create and share data and content.
When it comes to crypto networks for launching or creating DApps (Decentralized Applications) and executing smart contracts, TRX is one of the best out there.
History of TRON Blockchain
The TRON blockchain platform was launched by Justin Sun in 2017.
Sun is popular in the crypto space because he previously worked for Ripple, which is another popular digital currency.
Justin Sun is also an avid crypto enthusiast and is very vocal about cryptocurrency.
TRON Price History
How has TRON's price performed since its launch?
Check out the price history below.
2017

: When TRX was launched in September 2017, it was listed on CoinMarketCap at $0.002. At the time, TRON's trading volume was $48,512, and it maintained this price range up until the first week of December the same year, after which the price surged to $0.05 at the end of 2017.

2018

: In early January 2018, TRON was trading at $0.044682, but it spiked to $0.3 on 5th January, marking an all-time high. This price surge was short-lived, as within a month, TRX was trading at $0.044 by the end of the year.

2019

: TRX experienced minor fluctuations in 2019, and in June, it reached the year's highest price, $0.04. By the end of the year, TRON was trading at an average price of $0.013406, which was a major blow to investors that got in late.

2020

: At the beginning of the year, TRX was trading at $0.015, and they progressively increased in price. By February, it had reached $0.025. Its price then started dropping, and by the end of the first quarter, TRON's value had plunged to $0.008. This cryptocurrency experienced several fluctuations within the year, and by the end of 2020, TRX was trading at $0.15.

TRON Market Cap
According to CoinMarketCap, the current statistics are as follows:
Overall Market Capitalization

: $9,287,224,442.

Fully Diluted Market Cap

: $9,283,248,360.

24-hr Volume

: $1,531,212,761.
Also, the current circulating market supply of TRON is 101.89 billion, and its current ranking based on market capitalization is #22.
These data points can fluctuate day to day but should give you a general idea about where the coin stands.
TRON Price Analysis: Current TRX Price
The current TRON price is about $0.091108 — though, this price can change hour to hour.
The cryptocurrency sphere is highly dynamic and often full of surprises.
This is why you want to zoom out and check the coin's value over longer periods.
TRON has seen about a 20% increase in price over the last six months and 214% in the past year (not too shabby).
With a slight boost, TRX prices may improve considerably by 2022.
Can TRON Reach 1 Dollar? TRON Price Prediction
Yes, TRON does have the potential to reach 1 dollar.
Most Crypto experts agree that this is a possibility.
TRX's price trends have been impressive, and this cryptocurrency recently experienced a slight charge at the beginning of the year after the market-wide bull run.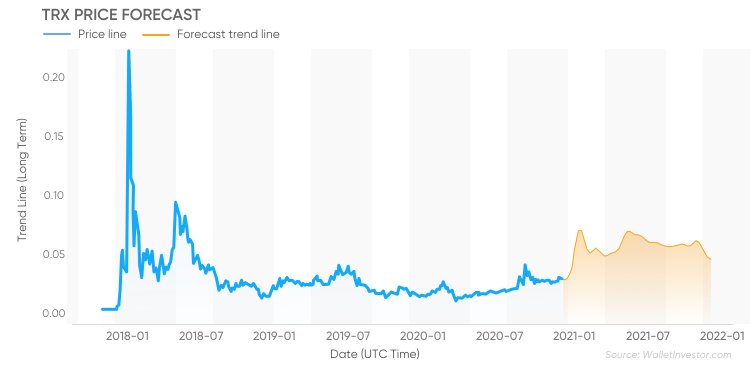 TRON has also been partnering with some institutions, and this has given it a huge credibility boost which could translate into a rise in its value.
The truth, however, is that TRON's current price is still too low for some investors to hop on board.
TRON TRX Price Prediction 2021
Currently, s single TRON coin trades below $0.02.
This may seem like a long way to go before it starts trading at $1, but experts predict that it might get there by 2025.
It should be said that these predictions fall on the more optimistic side.
TRX is highly dependent on the decentralized Apps market, and its price predictions are connected to the success of its competitors, as well as its future financial performance.
Bitcoin is the gold standard for cryptocurrency, and most digital coins launched after its release have struggled to claw their way out of low prices.
As a result of the Bitcoin explosion, software like Bitcoin-prime has been invented to help traders trade Bitcoin more effectively.
In fact, it often seems as though the prices of the smaller coins take a hit as interest in Bitcoin keeps soaring.
Even meme coins like SHIB and DOGE have experienced price shifts when Bitcoin sees major fluctuations in price.
Here's a quick overview of our TRX Price prediction between 2022 and 2025.
2022

: Experts predict that in 20222, TRX price will increase, and by the end of the year, it could be trading a $0.50

2023

: At this point, TRX prices might be more stable, and by the end of the year, this cryptocurrency could be trading at an average of $0.60.

2024

: It's expected that Bitcoin may see a price drop during this year, so there will be a lot of uncertainty in the cryptocurrency market. As a result, the TRX prices could only increase slightly and average at $0.75.

2025

: There may be another bullish trend this year due to a possible drop in Bitcoin price. TRON could also be scarcer than it is now, and the TRX prices may hit an all-time high of $1. The most ambitious potential prediction of TRX prices is $1.5 by 2025.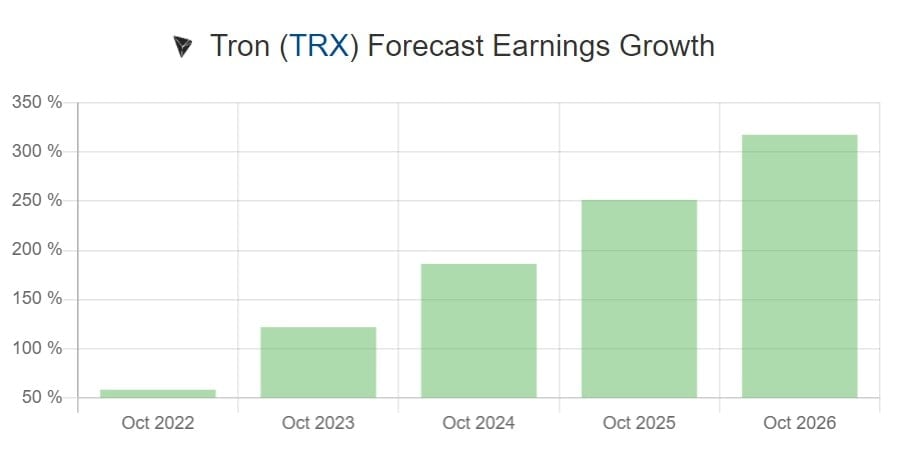 While there are more conservative predictions, many analysts do believe that TRON will still see a price increase — even if it does not hit the $1 mark.
Regardless, any of these predictions may or may not occur, so they should not be treated as an absolute fact.
We are also seeing a substantial downturn in the crypto market during December, and these predictions were made before the slump.
Is TRON a Good Investment?
TRON could be a good investment if you plan on holding for the long term and price predictions hold up.
Its credibility and popularity are gradually increasing, and this is expected to increase TRX's price.
TRON appears to be a stable project that has the potential to see steady growth in the long term.
The TRON network is also an efficient platform for developers, as it allows them to launch their products on it.
With the technological revolution still ongoing, this could further raise the TRX coin prices.
As a crypto enthusiast, you should, however, exercise risk management when making your investment, as the financial market and crypto trading is volatile.
Most crypto coins are high risk, and the crypto industry is constantly changing.
You should also conduct your own research before you buy TRON.
Can TRON Price Reach 1 Dollar: Final Words
TRON could be a good investment if projections hold and it can maintain its steady growth.
That being said, there are no guarantees, and you could lose your entire investment if the project goes south.
Based on past and current trends and the TRON technical analysis, there's a chance that TRX price could reach $1 by 2025.
The TRX token has been experiencing fluctuations since its launch.
And even though it's currently trading at $0.091108, market analysis predicts that it could keep increasing for the next four years.
Can TRON Reach 1 Dollar: FAQ
Read along for our answer to the most frequently asked questions about whether TRON can reach 1 dollar.
Will TRON Go Up to 1 Dollar?
While no one can say for sure if TRON will go up to 1 dollar, analysts believe it is possible.
However, this TRON coin price prediction is not set in stone and can change at a moment's notice.
How Much Will TRX Be Worth in 5 Years?
Based on current trends, some experts believe that TRX could be trading for over $1.5 in five years.
What Will TRON Be Worth in 2030?
Some estimates put TRON's 2030 price as high as $11 apiece.
That being said, there are many variables at play and a lot can happen until then, so it's good to temper your expectations.
Is It Safe to Invest in TRON?
No investment in crypto is entirely safe, including TRON.
While TRON does show a lot of promise, this coin could turn sideways in a short time.
Even Bitcoin sees some serious swings in price.
Also, make sure you store TRON in a secure wallet to safeguard your investment.