Cryptocurrencies remain a point of contention for many people. One crowd says they've peaked, whereas others feel there's still room for growth.
Jimmy Butts believes the world's foray into cryptocurrencies is only now just getting started. His research points to massive gains on the horizon, and savvy folks can claim a piece of that action for themselves.
Is Jimmy onto something, or is he way out in left field? This Capital Wealth Letter review has all the answers.
What is Capital Wealth Letter?
Capital Wealth Letter is a research service covering all kinds of investment opportunities in the various markets. Jimmy Butts and his team hunt for the best assets and recommend them as part of their monthly newsletter.
Butts actually made the switch to Capital Wealth Letter from being a registered financial advisor because he can share investment ideas without consequence. The publication's mission is to help regular folks make the kind of money they've always wanted.
It's not uncommon to see stock picks. However, the publication's latest focus has been cryptocurrency.
In fact, they believe so much in crypto right now they're saying its "future is inevitable". Their words, not mine.
Take their bold statement for what it's worth, but their logic isn't entirely unfounded.
I'll explore their latest presentation in detail below, but first, who is Jimmy Butts, and is he legit?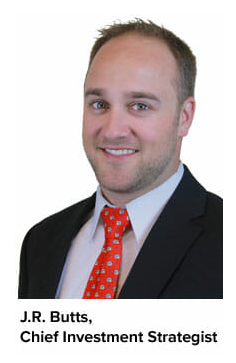 Who is Jimmy Butts?
Jimmy Butts is the Chief Investment Strategist for Capital Wealth Letter. He's also a regular contributor to other Street Authority publications.
The guru got his start at Boise State University where he obtained a degree in business administration and finance. He went on to study language, international business, and finance in Germany and Argentina.
Butts dabbled for a time in investment insurance policies and served as a financial advisor in the financial services and banking industry.
He's since joined the Street Authority team, where he's free to share the best investment opportunities as he sees them. Now he spends his time providing research to the masses.
>> Get Jimmy's latest recommendations here <<
What is StreetAuthority?
StreetAuthority is a financial research and publishing division of Investing Daily. It was founded in 2001 by veterans of the industry.
The publisher's mission is to help everyday folks bring in the profits they've always dreamed of. It does so proudly through independent and unbiased research.
As an unbiased source of information, you're getting the latest news and recommendations without obligation to some other party. They claim their only commitment is to you.

"The Most Important Time to Buy Crypto"
Jimmy Butts' latest warning for his followers is getting the internet's attention. This veteran analyst belives we could be entering into one of the greatest crypto buying opportunities in history, but is he right?
He makes a strong bull case for crypto in his latest presentation, where he says "the future of crypto is STILL inevitable."
Jimmy believes the market's recent struggles haven't chaged crypto's long-term outlook, and it still has potential to be an extremely disruptive technology in come years.
The only difference between now and a few years ago is you can snatch up quality crypto at much, much lower prices.
Here's what else you need to know about Jimmy Butts' latest presentation for Capital Wealth Letter.
The Fed's Impact on Paper Money
We've all seen first-hand the effect inflation's had on our economy. Crazy prices for even the most common produce items have left many Americans reeling.
The Fed's solution was to print more money. And more money. And more money. The reasoning was valid, but let's face it – it didn't work.
Now we're left with a dollar that's less valuable than it's ever been. There's fear we'll never be able to get back to the way things were.
According to Butts, the opposite is happening with cryptocurrencies. The numbers don't lie – investing our hard-earned money in popular coins like Bitcoin over the last few years would have actually increased our holdings.
Sure, crypto has its ups and downs like anything else. Still, it could be a very real option for combating the eroding value of traditional currencies.

The Financial Shift: Why Crypto?
Butts isn't the only one jumping on the crypto bandwagon. Financial elites like Warren Buffett who claimed he'd never buy digital currencies are coming on board.
Wall Street insiders won't tell you this, but they're scooping up cryptos in droves as well. We're talking billions of dollars moving into digital coins. The recent drawdown's only sparked more buying.
Companies like McDonalds, Amazon, and the Home Depot are starting to collect crypto as payments because they see the potential.
Their reasons for choosing crypto over traditional assets are the same – it could protect their income against the perils of inflation and lost currency value.
These gurus don't think cryptos have already had their moment in the sun. Along with Butts, many think we're just entering the main event.
Prominent news outlets like the Los Angeles Times and the New Yorker call out crypto as "the inevitable future" of money. If they're right, only one question remains. How can we get involved?
>> Capitalize on crypto with Capital Wealth <<
Jimmy Butts' Crypto Predictions
There are thousands of digital coins out there in circulation right now. Just like stocks, not all of them are worthwhile investments.
Jimmy's watching the market closely for cryptos that are rising to prominence. His research has led him to a handful of coins he's recommending to capitalize on the upcoming crypto boom.
He's identified three coins in particular that could hold the key to minting some new crypto millionaires. Any one of these coins has the potential to lead to six or seven-digit profits.
Here's the rub – getting your hands on these coins as soon as possible will earn you the biggest gains if they explode like Butts believes.
The only way to access Jimmy's research on his top recommendations and crypto predictions is by signing up for Capital Wealth Letter. Let's take a deep dive into what this deal's all about now.
What Comes With Capital Wealth Letter Subscription?
Check out all the materials you get for subscribing to Capital Wealth Letter: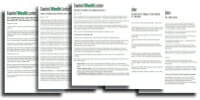 12 Monthly Issues of Crypto Wealth Letter
A membership comes with a full year of Crypto Wealth Letter newsletter. Each new issue has at least one new opportunity the editors feel could earn you some money.
It doesn't matter if you're new to the investing scene or you've been doing it for ages. Butts makes sure each pick is easy to buy.
These aren't always crypto recommendations. You could see a stock, ETF, or other high-potential gem across multiple sectors with explosive growth capabilities.
What's more, Butts boasts that you'll see opportunities here before the big shots at The Wall Street Journal or Yahoo Finance talk about them.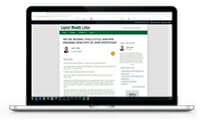 24/7 Members-Only Website Access
You'll get a unique login and password for the private members-only website the moment you sign up. It's inside this portal that Jimmy Butts keeps hoards of financial research data for you to peruse.
The main draws are detailed explanations of each of Jimmy's recommendations. You'll have the lowdown on each one so you know exactly what you're getting into.
Butts also stores all his special reports here. Among these juicy tidbits are the crypto reports he shares in this deal.
>> Get started now to save big <<
Model Portfolios
Jimmy divvies up his current holdings among three model portfolios:
The Crypto Portfolio lists every one of Jimmy's active coin recommendations.
The Game-Changers Portfolio contains Jimmy's hardest hitters. Some of them are a little outside the box, but Jimmy puts each one through a detailed analysis before adding them.
The Main Portfolio houses all the Crypto Wealth Letter crew's core positions.
Browsing the model portfolios lets you see current gains from the time they were added until now. Each one has a buy-up-to-price revealing which still has the most potential.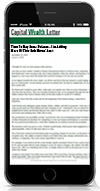 Profit Alerts and Updates
Market shake-ups seem to always happen when we least expect them. Making moves the moment these events occur can spell the difference between big gains and colossal failure.
Rather than watch Jimmy's portfolio incessantly, he's committed to sending out an alert when there's a change to one of his recommendations. He'll provide full instructions on what you need to do via email to capitalize on the situation.
You can also anticipate regular updates on current positions to give you peace of mind or tips on a new opportunity dropping between issues of Capital Wealth Letter.
VIP Concierge Service
Jimmy's got a team of trained professionals standing by who know the product inside and out. They're standing by to address any questions or concerns you have about his service.
You can reach the team by phone or email, whatever's most convenient for you.
The VIP concierge service can also help with any of the vital crypto research reports that are also part of this bundle. Let's look at those next.
>> Get Jimmy's latest crypto picks here <<

StreetAuthority's Vital Crypto Research Reports
Butts includes these three bonus reports in a Crypto Wealth Letter subscription: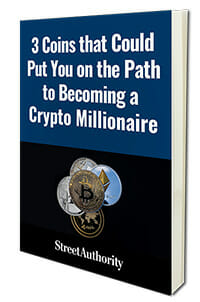 3 Coins That Could Put You On The Path To Becoming A Crypto Millionaire
The bread and butter of this deal are three coins Butts believes could lead you to become a crypto millionaire.
His number-one pick is already big in the banking world. It may just become the first federally-regulated crypto if the government signs off. You can get it for a buck right now; Butts estimates the coin reaching $4,000 down the road.
Jimmy calls the second cryptocurrency the "king of blockchain". Companies like State Farm are using it to vastly reduce the amount of time it takes to get through mundane paperwork.
Finally, coin three is already in use at some of the big box stores around the country. Butts is betting that a recent upgrade will catapult this crypto's use to untold heights.
You'll get the scoop on each coin and how to invest in this special report.
>> Check out these vital research reports here <<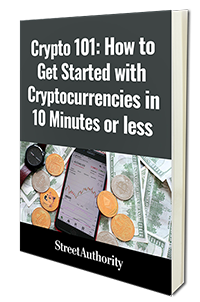 Crypto 101: How To Get Started With Cryptocurrencies in 10 Minutes
The cryptocurrency market is easier to get into than many people are led to believe. Jimmy Butts put together this guide to make the process even easier.
He'll take you through opening your first account on an established cryptocurrency exchange and show you how to transfer money over. The report even walks you through investing in the three coins Jimmy can't stop talking about.
You'll even get to learn how to keep your investment secure as you work on bringing in returns. Best of all, these steps take mere minutes to learn.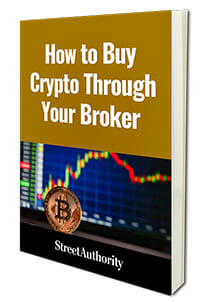 How To Buy Crypto Through Your Broker
Butts says you can still get involved with crypto even if you're more comfortable working with a stockbroker. He's got the answers right here in this special report.
You'll get to read up on how to take a portion of an existing IRA or a piece of your brokerage account and put it into crypto instead. His methods don't involve "crypto ETFs" which he feels don't carry much weight.
Keep reading to learn about three more special reports you'll receive as part of this package.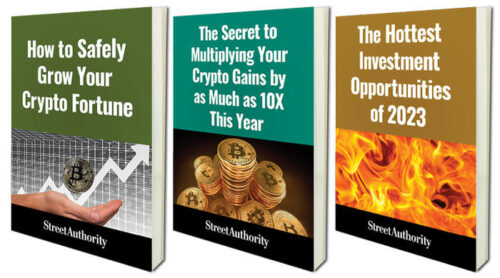 Additional Bonus Reports
But wait, there's more! You'll also get these bonus materials as a Crypto Wealth Letter subscriber: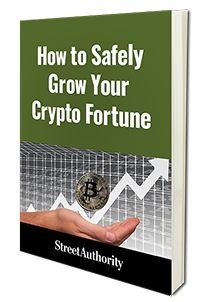 How To Safely Grow Your Crypto Fortune
Growing a crypto fortune is so much different than a typical stock investment. Knowing how to manage your coins is just as important as trading them.
This report explains the benefits of storing your cryptocurrencies in a wallet and other ways to keep your investments safe. Butts covers his two favorite wallets and what makes them unique.
He finishes the guide with instructions on how to transfer your digital currencies over. It may seem daunting, but everything's laid out in easy-to-follow plain English.
>> Sign up now to unlock these crypto picks <<

The Secret To Multiplying Your Crypto Gains By As Much As 10X This Year
Coins jumping in value on the cryptocurrency trading floor tend to have an impact on other investments. When Bitcoin jumped in 2020, it pulled some other crypto investments up as well.
Why focus solely on the currencies themselves when there's potential to make so much more? If you play your cards right, these investments could multiply crypto gains by 10X.
Jimmy knows the secret to these alternative investments, and he shares them in this special report.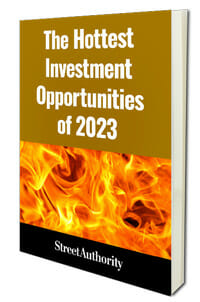 The Hottest Investment Opportunities of 2023
Butts has been holding out on a fourth cryptocurrency he says we should start investing in right away. It could surpass Bitcoin and grow as much as 570% by next year.
You'll find all the details of this mysterious coin inside The Hottest Investment Opportunities of 2023.
Jimmy throws in six other investment opportunities for good measure. Picks come from up-and-coming niches Butts believes will be a huge success.
Think along the lines of flying cars, a miracle fiber that's 35x tougher than steel, and a new, high-speed, affordable Wi-Fi. All the specifics are inside.
>> Get instant access to these bonus reports when you join now. <<
New Member Bonus
New members get exclusive free access to StreetAuthority Insider as part of their subscription deal. Each week's blast features the newest opportunities and news across the entire spectrum of StreetAuthority's coverage.
You're getting this information first, before it ever goes public on one of StreetAuthority's outlets. That means you can be the first to act on what could potentially be game-changing investments.
Risk-Free 90-Day Guarantee
Jimmy Butts wants to make his content available to everyone. He's pulling out all the stops with a risk-free 90-day guarantee.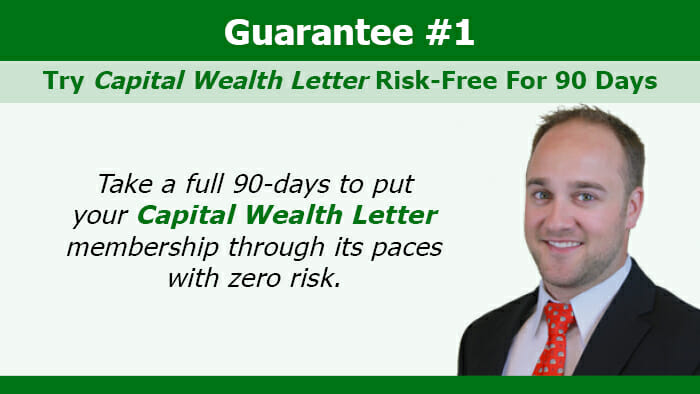 If you're not satisfied with your Capital Wealth Letter for any reason during your first 90 days, reach out to the VIP concierge team. They'll give you a full refund of your membership fee, no questions asked.
Butts takes it one step further. Even after the 90 days, you can call to cancel and receive a refund on the remaining months of your membership.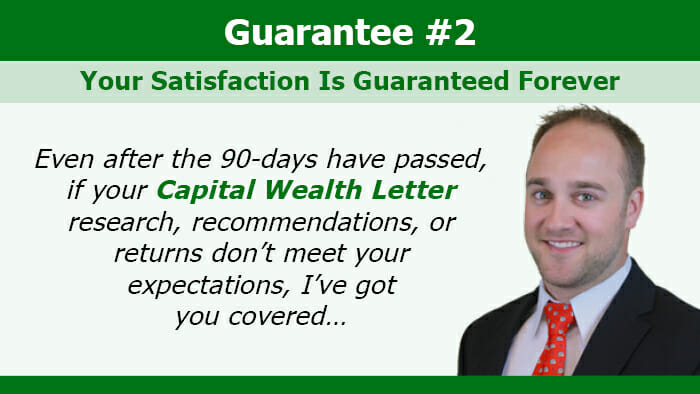 You even get to keep all the Capital Wealth Letter issues and special reports you've received up until that point.
Capital Wealth Letter Review: Pros and Cons
Capital Wealth Letter offers a great bundle, but it's not perfect. Check out the pros and cons of this research service:
Pros
Up to two years of

Capital Wealth Letter

newsletter

Lightning-fast alerts and updates

Model portfolio and members-only website access

VIP concierge service

New member bonuses

Six unique crypto special reports

90-day money-back guarantee

Heavily discounted price
Cons
No community chat or forum

Doesn't cover options
Capital Wealth Letter Reviews by Members
We're big fans of Capital Wealth Letter, but you don't have to just take our word for it. Here are some reviews by actual members:
As you can see, these members were very satisfied with their experience, so it seems like Capital Wealth Letter is legit.
How Much Does Capital Wealth Letter Cost?
One year of Capital Wealth Letter normally retails for $199. Right now, you can get TWO YEARS of this research service for just $78. That's nearly 80% off the cover price.
If you do the math, that comes out to just $0.10 per day. Chances are you can set aside a dime each day for a shot at becoming a crypto millionaire.
A two-year subscription also includes all the bonus materials we covered earlier in the review. Each one of those is easily worth $100 or more on its own.
There's also a one-year membership available for $39 if you can't stomach a longer contract. Be aware that single-year subscribers miss out on the additional bonus reports.
>> Claim your 80% discount here <<
Is Capital Wealth Letter Worth It?
Capital Wealth Letter is well worth the $78 admission price. You're getting two years of research for just ten cents per day. I can't even think of anything else you can get for ten cents anymore.
Not only are you getting 24 issues of the Capital Wealth Letter newsletter, you're also getting access to three model portfolios, essential updates, tons of content, and new member perks.
There are also the six bonus reports on the crypto craze. These resources may be your best chance at plugging into beaucoup bucks from the next wave of digital coins.
The amount of value here is off the charts.
Best of all, you can try it all out for 90 days without committing to anything. You can pick up the phone and cancel any time in that window to get your entire membership fee back.
If you're looking for a solution to the failing dollar, you can't go wrong with Capital Wealth Letter. Sign up now to take advantage of this deal before it's gone for good.